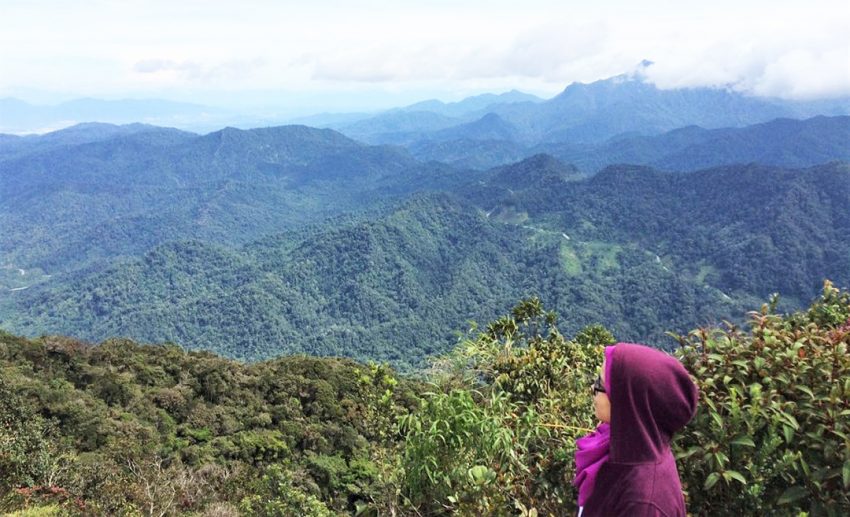 Subscribe to our new 

Telegram

 channel for the latest updates.



Dying to get out of the city but hesitant about travelling too far? Why not conquer these eight hills instead? Make your way to the top with these eight hiking trails you can turn into a fun day trip from Kuala Lumpur (KL) by yourself or with your pals. With difficulty levels ranging from easy to moderate, just about everyone can discover the verdant beauty of our lush hills at their own pace.
1. Lata Medang
 

 

View this post on Instagram

 
Difficulty: Easy 
Total Duration: 2 hours (standard pace)
Location: Kuala Kubu Bharu 
Situated in Kampung Pertak, Lata Medang is connected to Kutu Hill. The trails are flat and suitable for beginners or if you're looking to embark on a relaxing hike. To reach Lata Medang, after the entrance, you will need to go through bamboos and opt for the right junction after passing through. Finally, you'll hear the sound of the waterfall after a 45-minute trek. We suggest bringing your food basket for a relaxing picnic. 
2. Jerangkang
Difficulty: Easy 
Total Duration: 2 hours (standard pace)
Location: Kuala Lumpur
To get to Jerangkang waterfall, you will require a 4×4 as the road is muddy and untarred. Then, search Hutan Lipor Eco Rimba Jerangkang on your phone's map to get there. Once you arrive is when the real adventure begins.
There are two levels of waterfalls you can find at Jerangkang. The first one will take you less than 45 minutes to reach, and has a turquoise pool you can kick back in. But before you jump into the first waterfall, continue climbing up for another 45 minutes to the second. This waterfall radiates tranquillity and peace as the depths of its pools are suitable for swimming and cliff jumping. 
The space for camping or picnic on the second waterfall is limited. Not many people climb up here as it is steep and slippery, but it's worth the effort. And, if you intend to camp overnight instead of making a day trip, the stargazing is mesmerising!
3. Saga Hill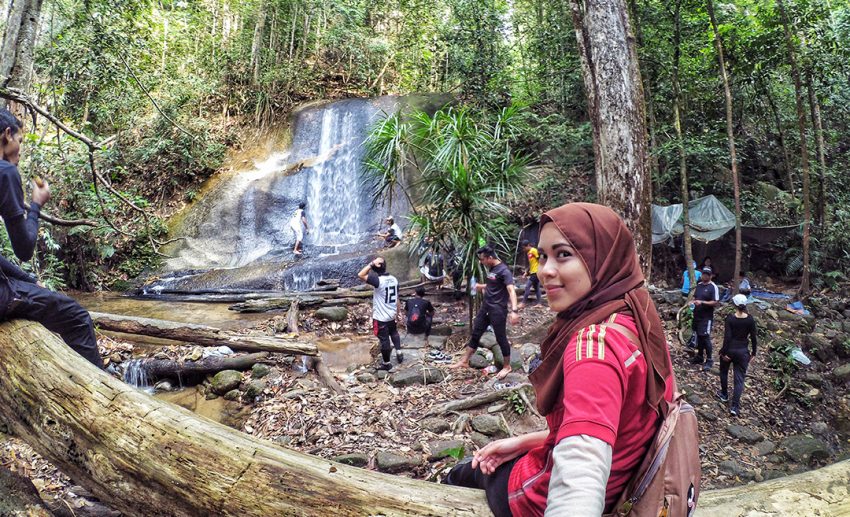 Difficulty: Easy 
Total Duration: 2 hours (standard pace)
Location: KL
Located in Taman Saga, Ampang, the Saga Hilltop is known for its hammocks, exercise corner, and huts that will make you feel like you're at a grownup's playground. The trails are marked with ribbons and ropes, so you won't need to worry about getting lost. They're also challenging enough for you to need to climb by the tree roots, however, it's still much easier than the Tabur Hill. You'll also find a waterfall at Saga Hill, although we can't say it's the best one around. It is, however, still worth exploring.
4. Kutu Hill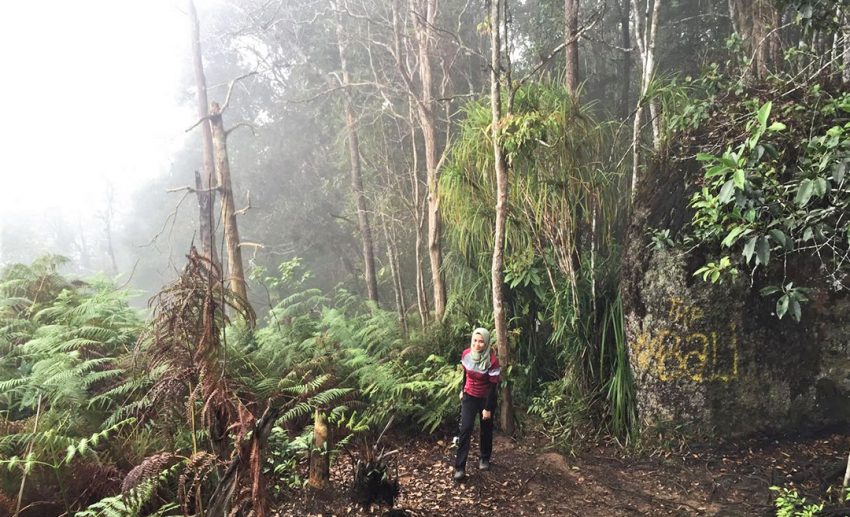 Difficulty: Challenging
Total Duration: 4 to 5 hours (standard pace)
Location: Kuala Kubu Bharu
Towering at 1053 metres above sea level in Kampung Sungai Pertak, is what's formally known as Treacher Hill. Or better known as Bukit Kutu amongst the Malaysians. The summit offers 360o views of valleys, puffy clouds, and green mountain ranges.  
The first part of the hike will take you to the foothill of an Orang Asli village before continuing to the peak. This isn't one for beginners as the climb is strenuous and bee encounters are normal. After an hour's hike to the foothill, the climb to the summit begins. You will need to cross about three streams until you see the chimney that will lead you to the stairs to climb up the boulder to the top. 
5. Mount Datuk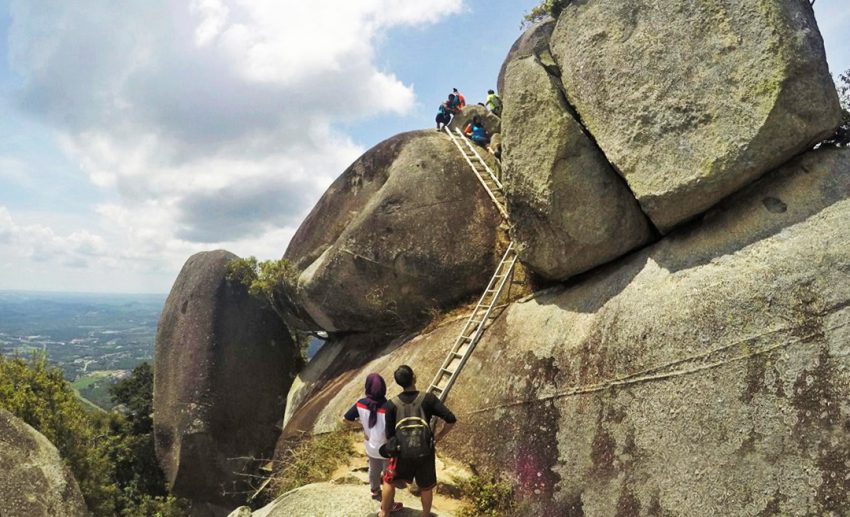 Difficulty: Moderate
Total Duration: 4 hours (standard pace)
Location: Negeri Sembilan
Mount Datuk isn't even in Selangor anymore, but is still relatively close by in Rembau, Negeri Sembilan. With the massive boulders at the summit that peaks at 885 metres, the trails are gradual with stairs. The most challenging part of this hike will be the stairs from one boulder to another. You'll also notice that the descent will take less than an hour as compared to three hours of climbing up. 
You can only experience the lush green view of the mountains and misty clouds at the top of the last giant boulder. So, be sure to go all the way up! It'll be worth it. I enjoyed my hike here by culminating it with a Thai steamboat lunch at the peak of the mountain — that ought to give you an idea of what a unique experience you can have here.
7. Mount Gap and Ulu Semangkok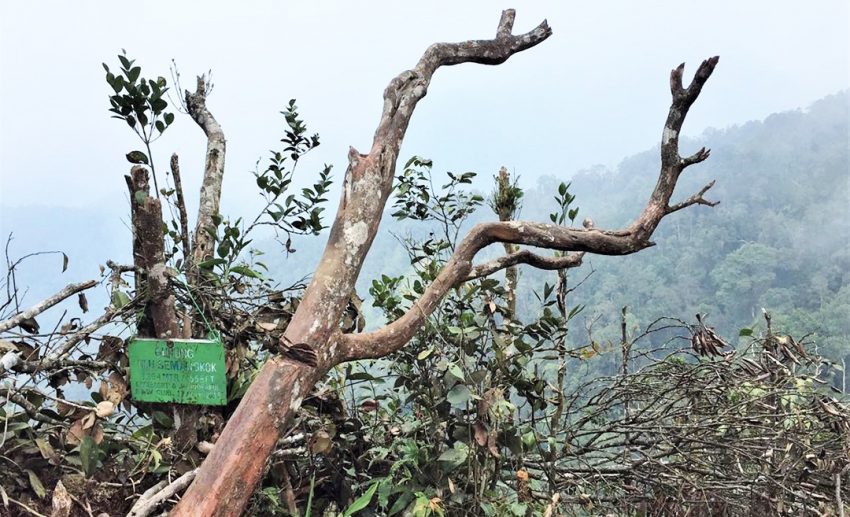 Difficulty: Moderate
Total Duration: 4 to 5 hours (standard pace)
Location: Kuala Kubu Bharu 
Consider this the ultimate two-in-one! Standing majestically at 1183 and 1394 metres respectively, Mount Gap and Ulu Semangkok can be conquered on the same trail. First, it'll take about an hour to reach Mount Gap and another two hours to Mount Ulu Semangkok. The trails aren't steep, but is instead a gradual incline surrounded by trees and mossy forests reaching the peak. 
At the top of Ulu Semangkok, you'll get to see the peak of Titiwangsa and Pine Tree Hill. Atop Mount Gap, on the other hand, you may spot Genting Highlands and Fraser's Hill if the weather permits. 
*All images courtesy of the author unless stated otherwise.
Follow Zafigo on Instagram, Facebook, and Twitter. Sign up for our bi-weekly newsletter and get your dose of travel tales, tips, updates, and inspiration to fuel your next adventure!