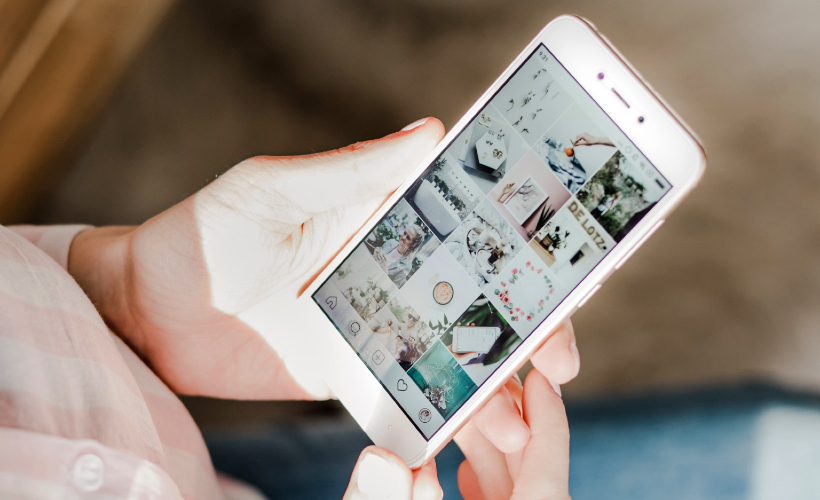 Just like the rest of the world, we are not travelling during this COVID-19 pandemic, but we hope you turn to Zafigo as a source of inspiration for your future travels. Please stay safe and adhere to any quarantine and movement control orders that have been imposed in your country.
Being confined at home can be difficult for restless travellers like us. Thankfully, we live in an era of WiFi, ample plug points, and Instagram – a place we can turn to for inspiration and endless meow-velous cat memes. But since we can't pack our bags for an adventure any further than the local grocery store just yet, we figured we'd keep your wandering minds and thumbs inspired with some of our favourite Instagram accounts!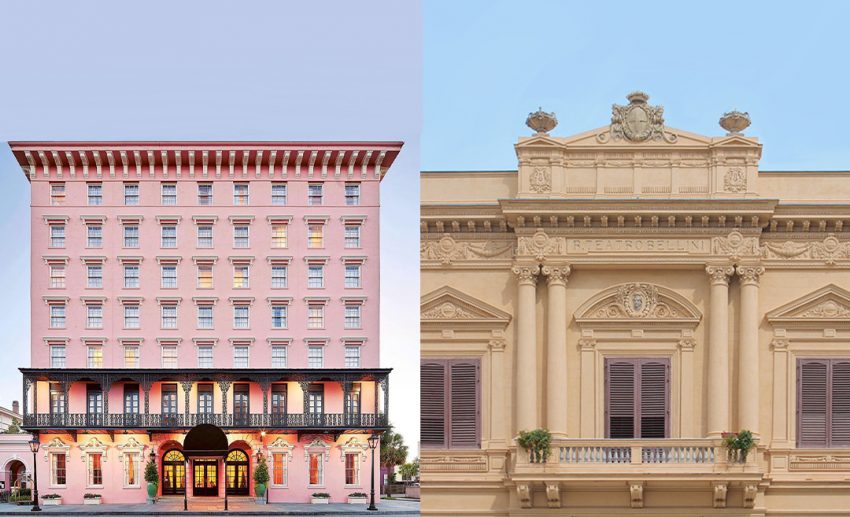 1. For movie buffs: @accidentallywesanderson
You have accidentally stumbled into the world of Wes Anderson, but these are not Art Noveau stage sets from The Grand Budapest Hotel. Cue "Go West" by Pet Shop Boys. Scrolling through this Insta account is like falling down a rabbit hole and coming out on the other end into a vibrant, symmetrical, meticulously-landscaped world, doused in the melange of colours from a packet of Skittles.
Think candy pink roof, vibrant red door, and flamingo-toned façade every time something from @accidentallywesanderson pops up on your feed. Go from O'ahu to Peru, and Helsinki to Ogaki. Each snapshot is like a postcard and you can find them all within this one cinematic fan-fare account. It's like seeing the world through Darjeeling-rose tinted glasses.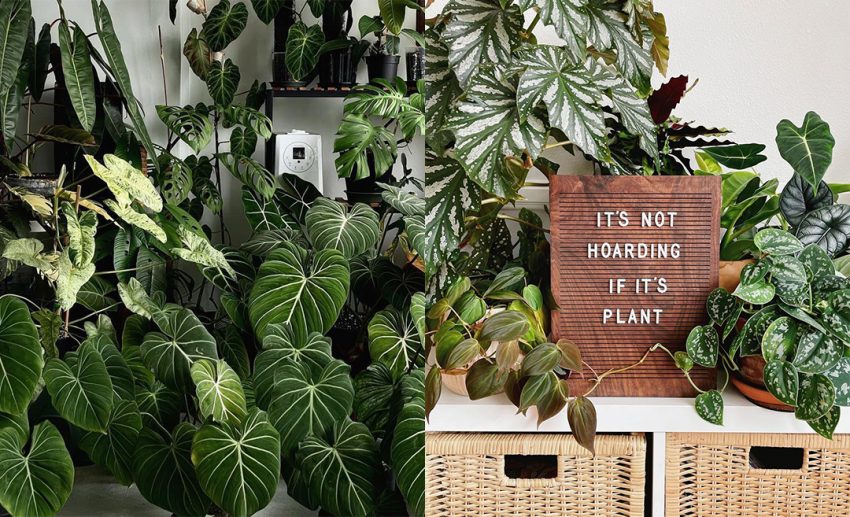 2. For plant parents: @houseofplantlovers
If you find yourself scrolling through hashtags like #plantaddict, #plantmom, and #potitlikeitshot (it's okay, we do it too), then @houseofplantlovers is for you! Welcome to your new plant-hoarder's support group, where there is no such thing as too much foliage. If you're not yet a plant parent, now is a good time to dip your toe in the proverbial soil. This account will inspire you to green up your living space and reconnect with the natural world. But be warned, once you're bitten by the green thumb bug, you'll be browsing less and planting more. *Adds baby monstera to cart*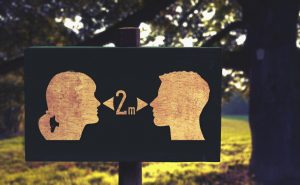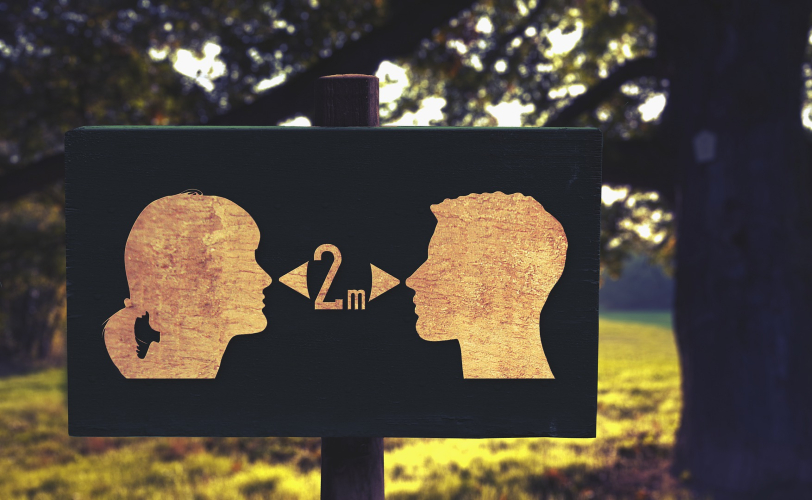 Yes, we're itching to travel too, thumbing through these great feeds. Here's what to expect the next time you jet: The 'New Normal' Travel Realities Brought By COVID-19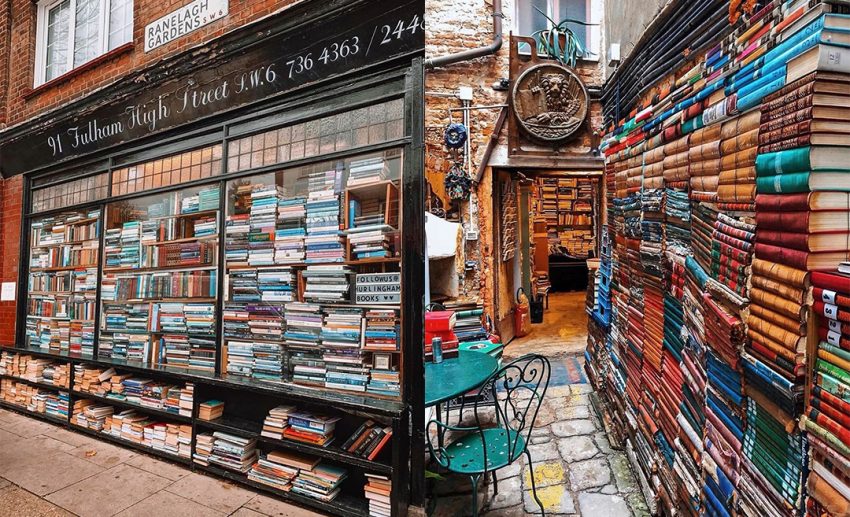 3. For bookworms: @dustyatticrarebooks
Somewhere in the dusty corner of Instagram, tucked between self-proclaimed life gurus and selfie-induced OOTD accounts, sits a place where unique bookstores and libraries come together from all over the world!
As you thumb travel through @dustyatticrarebooks, you'll get whisked away into the majestic dome of St. Florian Monastery, with literary ceilings as high as your eye can read. You can thumb through dusty books on crooked bookshelves, while the traffic drives along the roadside of a bookstall in Luca, Italy. You could even get on board the boat of Word On The Water, a floating library that's parked along London's Regent Canal.
Make no mistake though, these bookstores aren't just for bibliophiles. These are structural and historical marks of enduringly timeless establishments worth bookmarking for your future travels!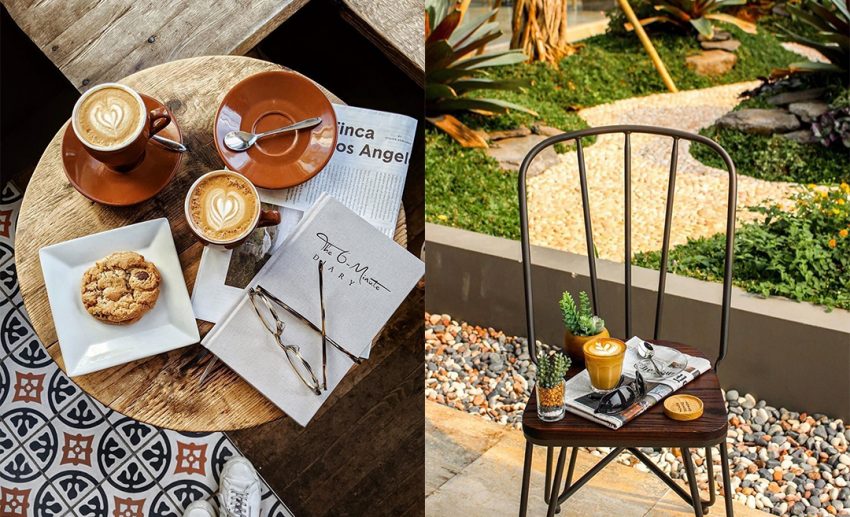 4. For coffee lovers: @caffeinemag
From beans to brews, the shots (pun intended) on @caffeinemag features some of the world's best cafe spots perfect for the 'gram. This account fills your #coffeeporn cup to the brim with flat lays that will leave you seeking out your next java fix.
Explore the storefronts of quaint cafes filled with pastries, and chic flat lay-ready table decor. Whether you're a "I only drink black coffee" purist or a trend hunter who's into gimmicky Dalgona concoctions, you'll find plenty of cafe inspiration to add to your 'must vi-sip' list!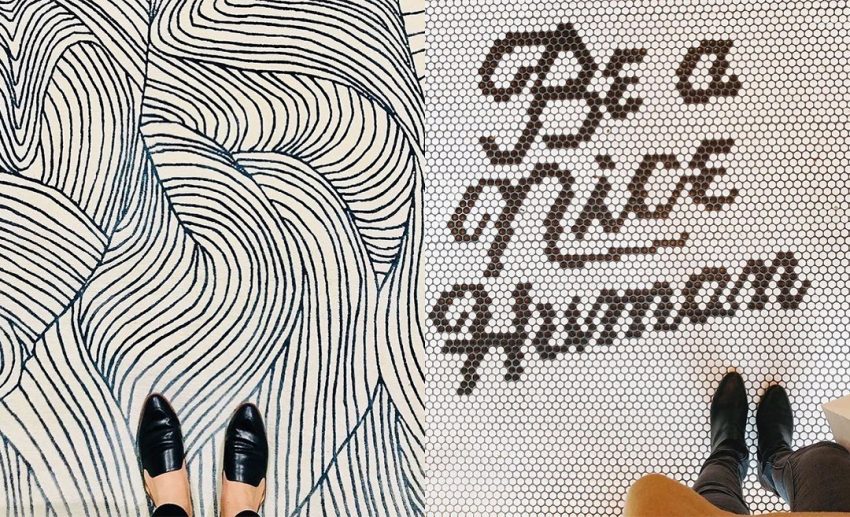 5. For wanderers: @fromwhereistand
We don't normally encourage you to look down, especially on yourself, but this time it's different. Submitted by travellers and dwellers from around the globe, @fromwhereistand shares a different perspective from the usual travel selfies. Look down and you'll see beautiful blooming flowers, patterned floors, decorative manhole covers, colourful mosaic tiles, witty welcome mats, picnic baskets, and colourful shoes.
The world we stand on is filled with so much beauty that these charming nuances are often missed. So, the next time you travel, don't forget to look down and snap a picture, because sometimes what you're looking for is literally right under your nose!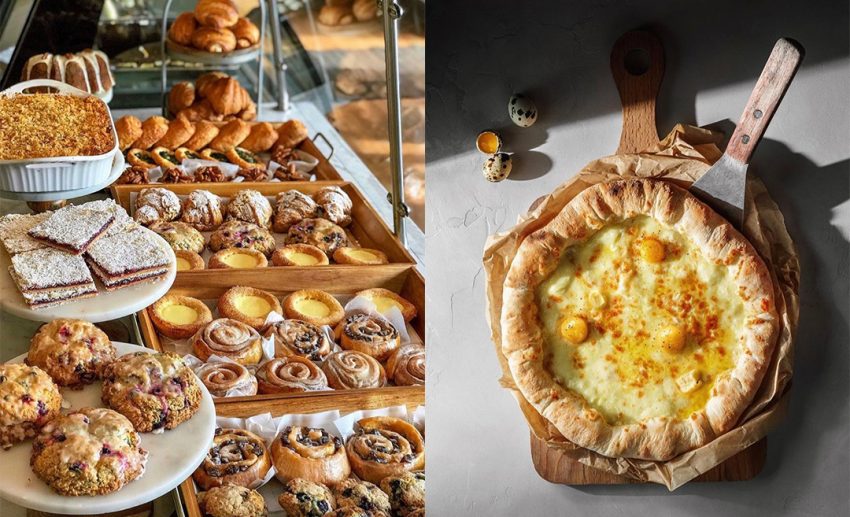 6. For foodies: @lifeandthyme
Forget your luggage, just bring your appetite. It's time to travel the world through food! This reader-funded publication is a feast for the eyes and mind, featuring food from different cultures and communities. But unlike many other food-related accounts, @lifeandsthyme is more than just pretty plating.
You'll learn valuable insights, like the making of Kanzuri, a fermented chilli paste from Japan's main island, Honshu. You'll gain a deeper appreciation for paella and how the specific bomba rice must be cultivated within the community of Valencia – and that's just the tip of the rice bowl. Hungry to know more? This Insta account will leave you on a endless foodie quest to #FeedYourMind.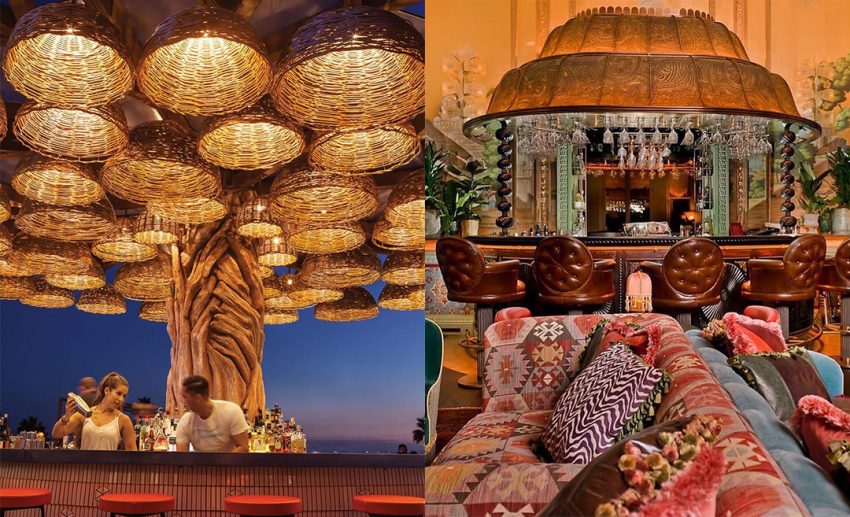 7. For the hedonist: @cocktailbars
Drink culture is also worth exploring. How else can you taste a city, if not with a Manhattan, Singapore Sling, or Boston Tea Party? Follow this account to imbibe in a library of distilled spirits, marvel at the the art of carving the perfect ice ball, appreciate the showmanship of talented tin-tossing bartenders, and discover stories behind "disruptive cocktails" by masters of mixology! At @cocktailbars, the glass is always half full, so let the fun be-gin! *hic*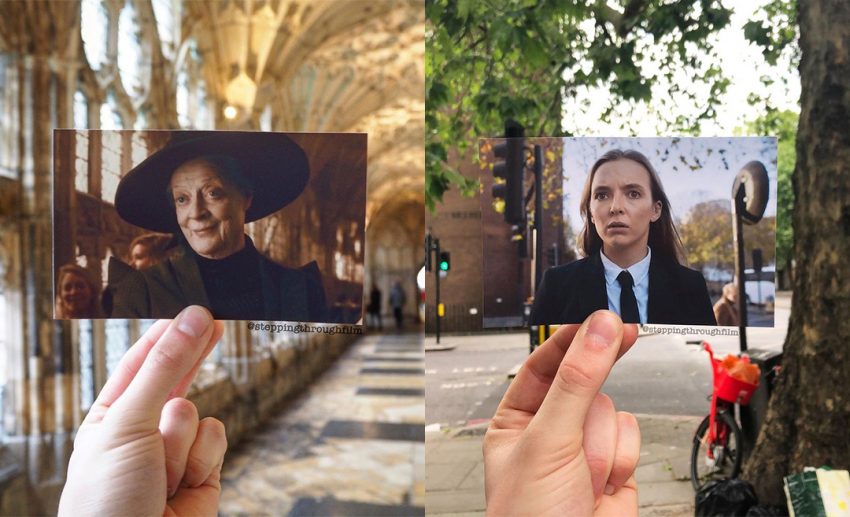 8. For film fanatics: @steppingthroughfilm
This is another one for screen buffs! We know we're not the only ones who love spending post-dinner evenings slumped on the couch with Netflix (it's okay, we don't judge!). But if you love watching movies and travelling, then @steppingthroughfilm is the perfect marriage! Thomas Duke, the creator of the account, has travelled far and wide to juxtapose still scenes with their real-life filming locations. He has covered scenes from Spider-Man, The Avengers, Star Wars and even popular TV shows like F.R.I.E.N.D.S and The Simpsons! Who knows, maybe your next travel destination will be inspired by a film location. Meanwhile, you know where to find your fix.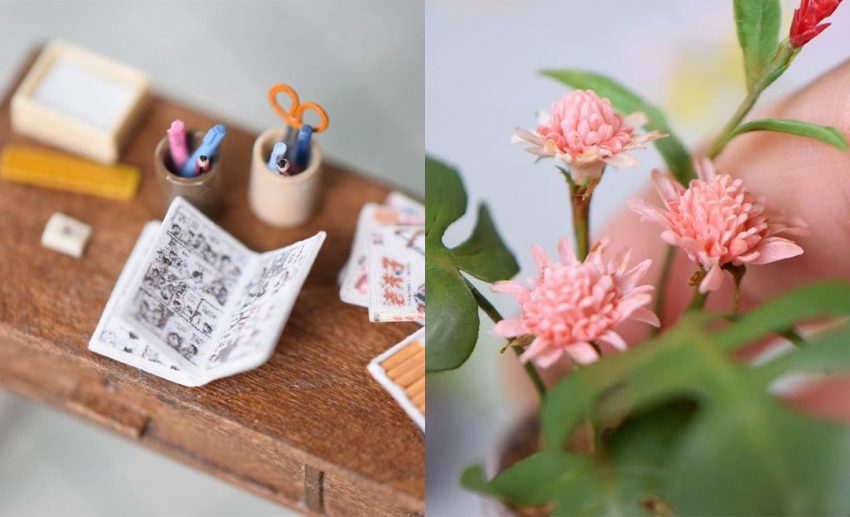 9. For all things tiny: @picoworm
The Malaysian miniature artist, Picoworm, recently made big waves by collaborating with Snapchat for 'Ryan Doesn't Know', a Snap original featuring Hollywood star Ryan Reynolds doing various things that, well, he doesn't know. Picoworm is best known for her highly-detailed dioramas of traditional shophouses and has had her work exhibited both locally and internationally. Expect to see hyper-realistic miniatures that'll make you reminiscent of old Malaya and take you on a trip down memory lane.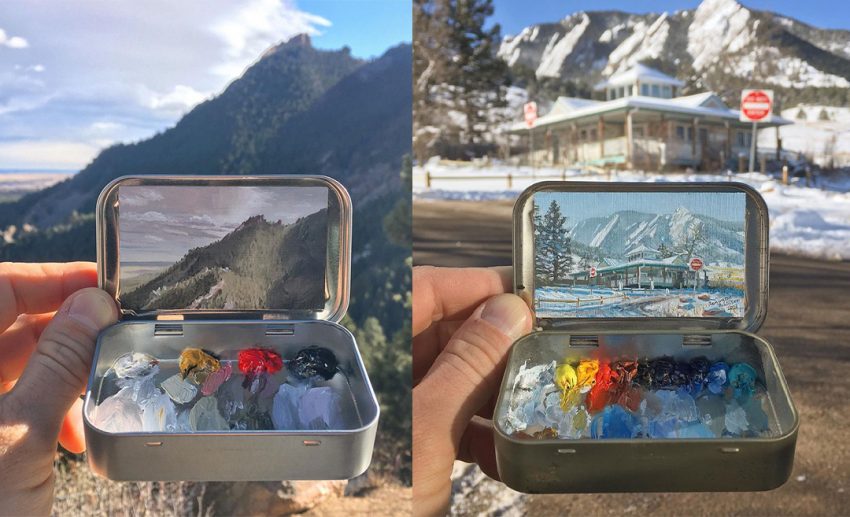 10. For the painters: @remingtonrobinson
Plein air painter, Remington Robinson, brings his followers on epic trips with his Altoid mint paintings. While trekking, the Colorado Springs-based painter arms himself with an Altoid mint paintbox and some art supplies to recreate the current sceneries. His adorable artworks are also available for sale on his website.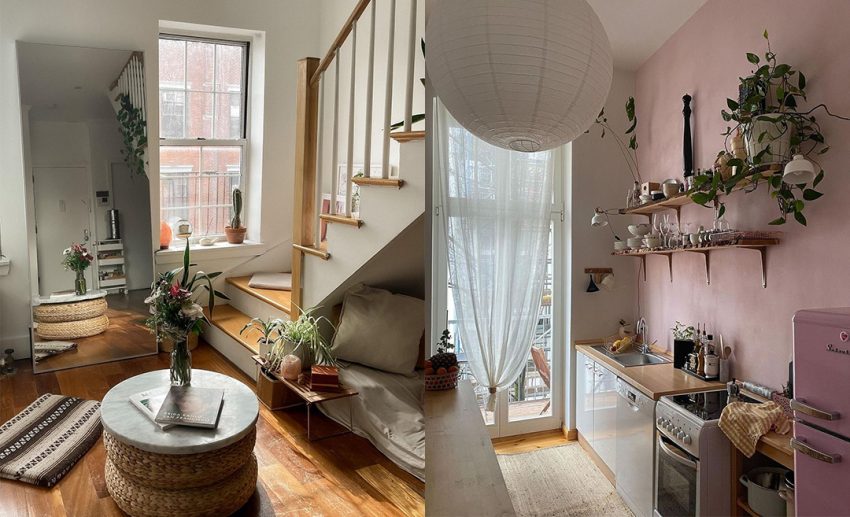 11. For home improvement enthusiasts: @apartmenttherapy
Being stuck at home, most (if not, all) of us have likely been busy shopping (impulsively) online for home improvement items or decor. Check out Apartment Therapy for some worldwide inspiration on how to deck out your home – be it Americana's retro wave or Scandinavian chic, there's tons of beautiful pictures of other people's homes shared here. Occasionally, the page also shares useful hacks and tips for easier home management.
This article was originally published on 1 June 2020.
Don't forget to follow us on Instagram too at @Zafigo_Travel for more travel inspo, tips, stories, and interviews with amazing women travellers from around the world!
[zf_post_boxes widget_hide_desc="true" num_post="3″ post_id="33182, 26431, 11597″]
Get all the latest travel stories from Zafigo. Follow us on Facebook, Twitter, and Instagram.