You love running and you love travelling. Your ideal escapade would thus be a 'runcation', which lets you feed both of your passions at the same time. We asked 10 Malaysian runners for their favourite international marathons held in destinations that are ideal for a pre- or post-race vacation.
1. Gold Coast Airport Marathon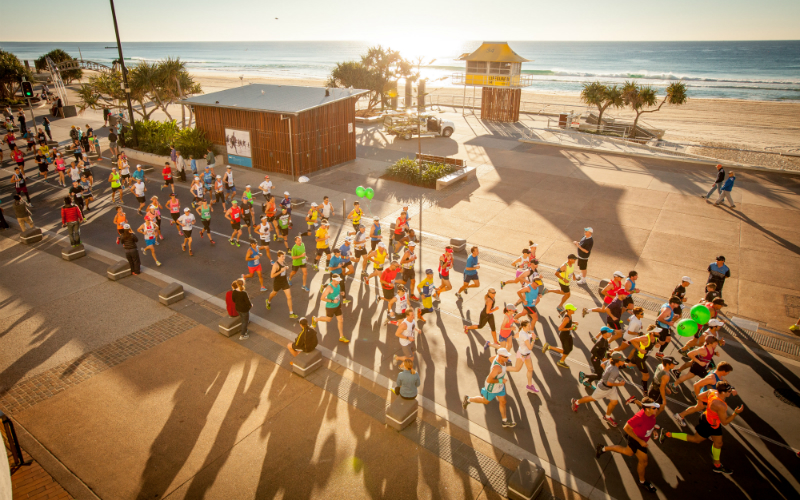 Where: Australia
Categories: 5.7KM, 10KM, 21.1KM and 42.195KM
Held annually on the first weekend of July, the scenic race along the beach caters for those who prefer a short race (10KM) as well as half- and full marathons. This is a winter race, but sunny Gold Coast ensures you will get a good, sweaty workout. Do pack along a jacket that can be discarded along the route, and don't forget your sunblock and sunglasses.
What runners like: "It was amazing seeing the locals come out to support us as we ran through their neighbourhoods. Post-race, nothing felt better than a dip in the ocean, which felt like an ice bath as it's winter!" Evelyn Ang Loo, creative consultant.
Website: goldcoastmarathon.com.au
2. Rock 'n Roll Lisbon
Where: Portugal
Categories: 6KM, 21.1KM and 42.195KM
Portugal is one of Europe's most scenic gems and what better way to explore it than running along the Lisbon coast, starting and ending at the iconic Vasco Da Gama Bridge, which is the longest bridge in Europe, for the half marathoners. This route offers a breathtaking view over Lisbon and the Tagus River estuary. Full marathoners would begin their journey at the town of Cascais, running along the coast overlooking the Atlantic Ocean, passing by Belem Tower and the Jerónimos Monastery before ending at the MEO Arena in the heart of the city. This race is part of the Rock 'n Roll marathon series, which is known for its great line-up of live entertainment held along the racecourse. It counts the likes of Macklemore and Ryan Lewis as previous headliners.
What runners like: "Most friends who have been to Lisbon talk of the fresh seafood and the scenic view. I am looking forward to having my own experience of the city through a way that I know best, running." Lyana Khairuddin, academic.
Website: www.runrocknroll.com
3. New York City Marathon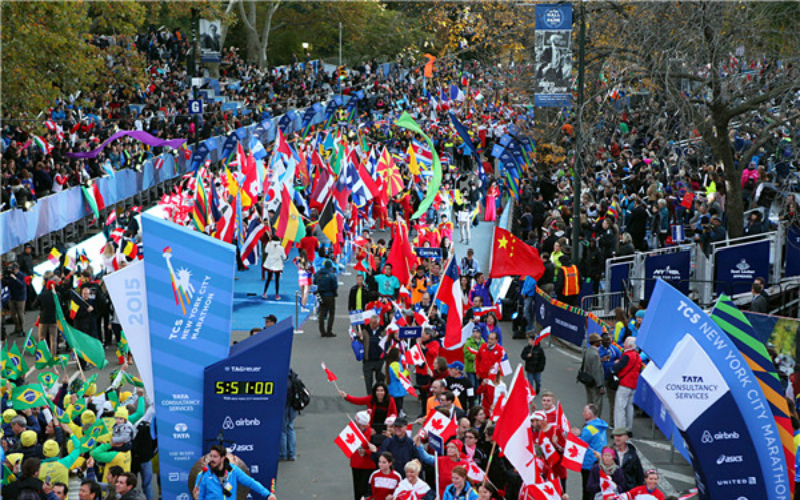 Where: USA
Category: 42.195KM
There are six marathon events known as the World Majors, and this is one of them. These races require a ballot-entry prior to registration and you have to submit your ballot almost a year before race day. The route takes runners through New York boroughs and makes for an interesting way to explore the Big Apple. Spectators gather at Central Park to cheer the runners on.
What runners like: "The Parade of Nations is what sets this marathon apart, where runners from all walks of life and countries come together in their national costumes for one common goal – to complete the 42.195KM!" – Viki Lim, lawyer.
Website: www.tcsnycmarathon.org
4. Athens Authentic Marathon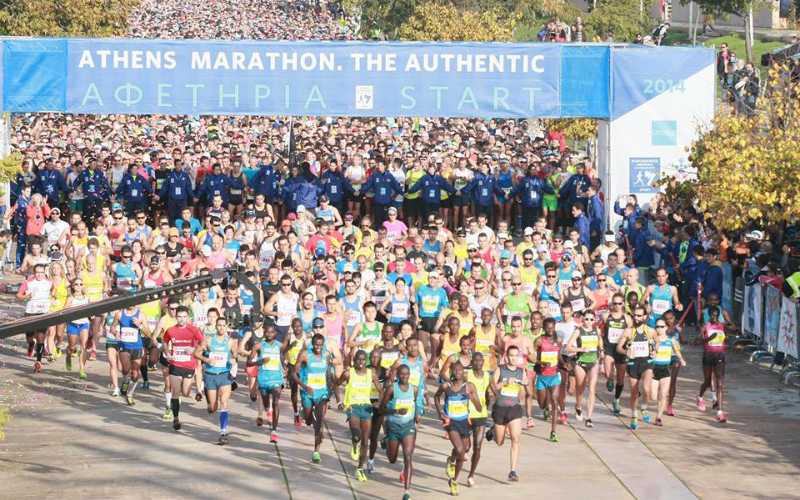 Where: Greece
Category: 42.195KM
It all began with the legend of Phiedippides, who ran from Marathon to Athens in 490BC, a distance of 40.8KM, to deliver the news that Greece had defeated the Persian armies (the marathon distance was standardized to 42.195KM in 1921 by the International Amateur Athletic Federation). It's a tough route with many inclines and finishes at the Olympic Stadium. Though not particularly a scenic race, to run in Athens is to give a nod to history and honour the very course where it all started. Runners would normally enjoy their post-race celebrations in the surrounding Greek Islands of Santorini and Mykonos.
What runners like: "The race organisers gave every runner a rail-metro card before the event, which is meant to be used to get to and from the start/finish line. It was a very hot race, and I will admit it was tempting to take the rail instead of honouring the entire distance as covered by Phiedippides all those centuries ago! But persistence and determination won the day." – Viki Lim, lawyer.
Website: www.athensauthenticmarathon.gr
5. Vodafone Istanbul Marathon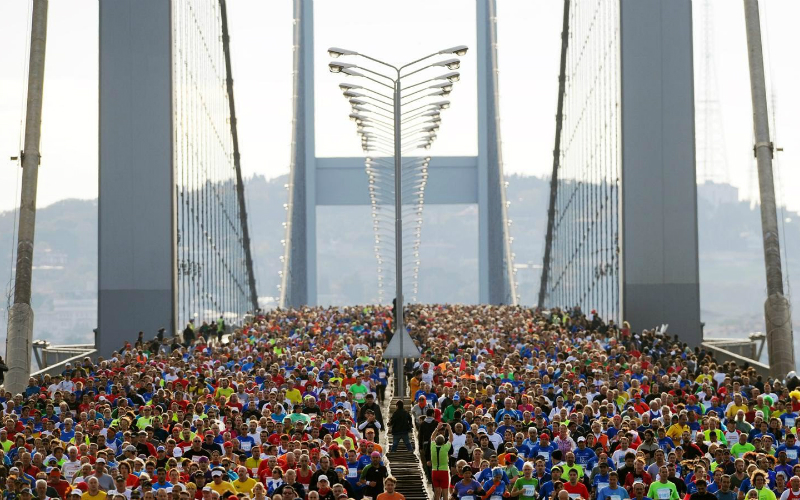 Where: Turkey
Categories: 8KM, 10KM, 15KM and 42.195KM
Turkey has always been lauded as an exotic location that straddles Asia and Europe. Running a marathon in Istanbul gives you the bragging rights of having run in two continents at once. Post-race, you can indulge in a hammam massage, and tuck into scrumptious Turkish cuisine.
What runners like: "It was such a surreal and exhilarating experience to run a route that began at the Bosphorus Bridge before passing the Galata Tower, several exquisite mosques and Topkapi Palace."– Freda Liu, radio producer.
Website: www.istanbulmarathon.org
6. Angkor Wat International Half Marathon
Where: Cambodia
Categories: 10KM and 21.1KM
Lara Croft may have popularised Siem Reap, but the true essence of Cambodia lies in its ancient temples and the spirit of its people. Running through the heritage site of Angkor Wat can be an emotional experience and it begins from the flag-off, which allows runners to witness the sun rising magnificently over the iconic temple. The course is dry, hot and dusty but it's a treat to watch children lining the route, cheering participants on and in return, receive sweets or toys from the runners.
What runners like: "I ran this route after a very tough year, having lost my father. The run was emotional. About 10KM in, I could no longer differentiate between sweat and tears. That was when I noticed two kids on a bicycle; the elder brother was steering while his younger sister held out her hands in an imitation of the famous Titanic pose and started high-fiving all the runners. Their laughter was infectious and that was what got me through the race." Lyana Khairuddin, academic.
Website: www.facebook.com/angkorwathalfmarathon
7. Kyoto Marathon
Where: Japan
Category: 42.195KM
Once the capital of Japan, Kyoto is home to many Buddhist temples, Shinto shrines, imperial palaces, and gardens. Running in this city promises to be an unforgettable experience in Japanese culture and history.
The route winds along the Katsura River, with a view of Togetsukyo Bridge in Arashiyama, and passes by picturesque Hirosawa-no-ike Pond. Runners then follow the Kinukake-no-michi Scenic Road, through the Kyoto Botanical Gardens, Kamo River, and the majestic Kyoto Imperial Place. Runners are also treated to the view of the five mountains that are the focus of the Gozan no Okuribi festival.
What runners like: "This was the best-organised race among all international races I've participated in. Race volunteers hold up signages and direct you along the route, supporters come out from their houses to offer runners mochi, rice balls, Japanese candies and biscuits. Of course, the view was also breathtaking." – Grace Tan, a fitness instructor.
Website: www.kyoto-marathon.com
8. Tokyo Marathon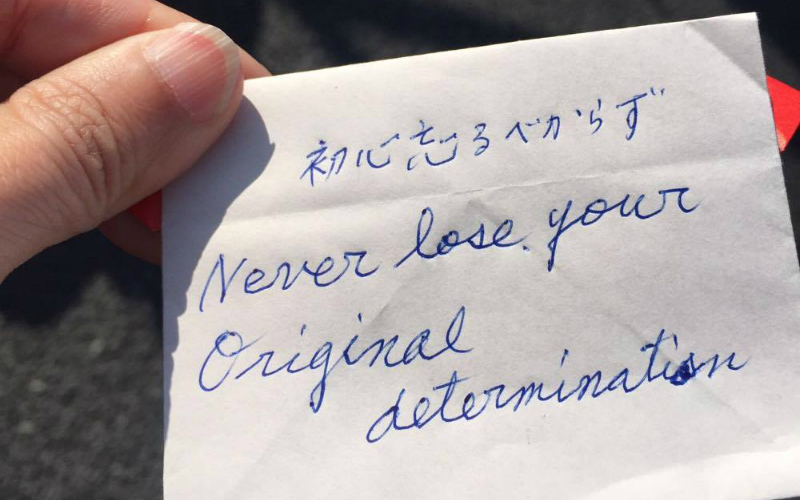 Where: Japan
Category: 42.195KM
The only World Major Marathon in Asia, Tokyo has long been the dream for many runners to conquer, as most runners were able to achieve their personal best at this race and it is an accredited route for elite/world championships.
The route takes runners through Tokyo's key attractions including Shinjuku, Iidabashi, Kanda, Nihombashi, Asakusa Kaminari-Mon, Ryogoku, Monzen-nakacho, Ginza, Takanawa, and Hibiya before finishing in the shadows of the Imperial Palace at Gyoko-dori. The route is described as symbolising the past, present and future of Tokyo. Due to the cold weather, some runners have reported ice and snow during the race, and volunteers would offer runners hot sake at water stations.
What runners like: "I was halfway and needed all the motivation I could get to push me through… along came this runner, who stopped me and told me he had something for me. He could not speak English and I could not speak Japanese. He pulled out this message from his pocket and gave it to me. It said: Never lose your original determination. He patted my back and continued on his journey. I was struck with emotions, it was the motivation I needed to finish the race. I managed to take a photo with him at the finish line and offered my gratitude." –Viki Lim, lawyer.
Website: www.marathon.tokyo
What do seasoned marathon runners pack for their runcations? Karen Tan shows us her 10 travel essentials in
this story
.
9. Laguna Phuket Marathon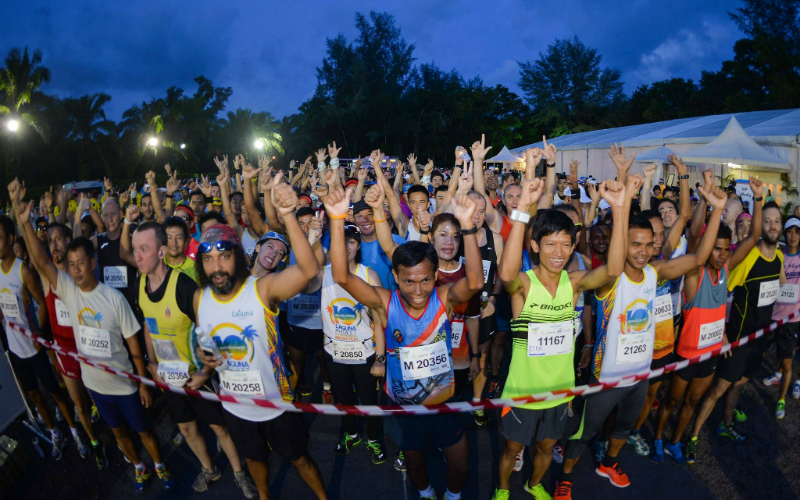 Where: Thailand
Categories: 2KM kids run, 5KM, 10.5KM, 21.1KM and 42.195KM
Phuket's beaches are well patronised by tourists but once a year, runners take over for this scenic marathon. The heat is something to look out for but there are shorter distances to opt for. It also offers a 2KM children's run, making it ideal for family runcations.
What runners like: "I was having some bowel issues while racing and needed to use the toilet. A woman who was watching the race used hand gestures to lead me to the toilet in her house, and even offered me a pair of wooden sandals to use, so as to not get my socks wet. It was the warmest hospitality I had ever experienced while in a race." – Sheron Dutta, domestic engineer.
Website: www.phuketmarathon.com
10. Comrades Marathon
Where: South Africa
Categories: 87KM or 89KM
The world's largest and oldest ultramarathon race is also rightfully known as the toughest road race in the world. To qualify, runners needed to have completed an officially-recognised full marathon in less than five hours.
During the race, which alternates each year between the "up" run (87KM) that starts from Durban and the "down" run (89KM) that kicks off in Pietermaritzburg, runners must reach five cut-off points within specified times before completing the race in 12 hours. This is an exhilarating experience and a challenge to tick off the bucket list for semi-elite runners. Once that's done and dusted, you can embark on safaris and take in breathtaking views of Pietermaritzburg and Durban, making the strenuous race well worth the effort.
What runners like: "My most memorable moment was running the last kilometer because it was the final stretch of a 6-month journey (of training and preparation). I knew at the 1KM-to-go mark that I was going to make it to the finish line and be the first Malaysian woman to have completed this ultramarathon."– Shanaz Shamsuddin, drilling engineer.
Website: www.comrades.com