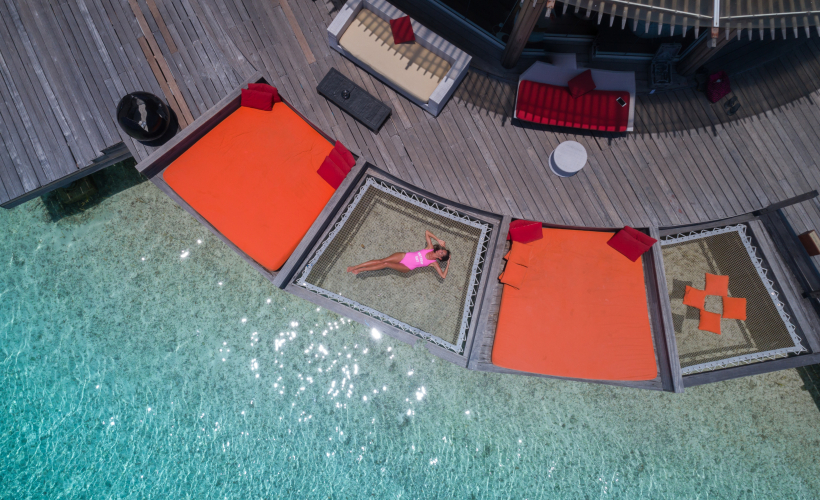 Small in size (between 10-100 rooms), chic, intimate, and possessed of distinct character, it's little surprise that boutique hotels are popular among discerning travellers who want more than just comfortable slumber, but an experience in itself. Kuala Lumpur has no shortage of boutique hotels that boast of chic designs, unique amenities, and personable hospitality.
1. Lantern Hotel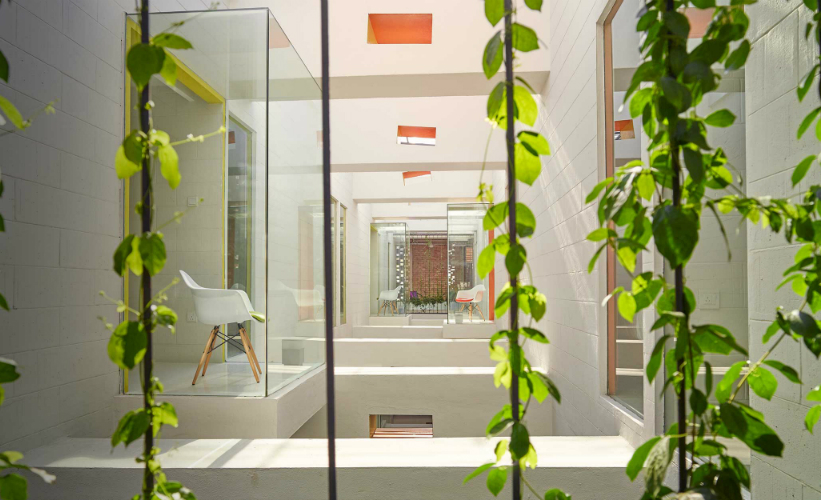 Many of Chinatown's pre-war buildings have been given new leases of life in recent years, often converted into hipster- and Instagram-friendly cafes and sometimes, combined with boutique accommodation. Of the latter, this may be the most successful to date or at least, the most striking in terms of appearance and one of the most unusual in its design.
For starters, it occupies the top three floors of a five-storey building, with a bank taking up the first two levels. The façade is a show-stopper, constructed of timber shutters and dark brown clay bricks sourced from southern Malaysia – they made it a point to use only local building materials – arranged to a 3D effect. Once inside, the industrial edginess is tempered with a largely white palette, abundant natural light streaming across the common areas, and patches of green to further soften the rawness.
Catering to all types of travellers, from backpackers to flashpackers, there are dormitories and private rooms that can sleep up to three, with some units fitted with a balcony or verandah. They don't provide much of a view though; for that, head to the Lantern Hotel Café, an open-air terrace overlooking the busy warren of shops, stalls and foot traffic that characterise Chinatown.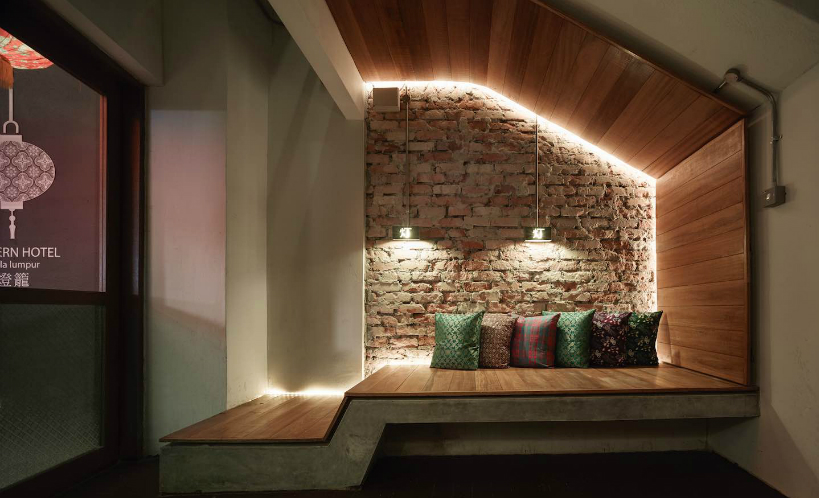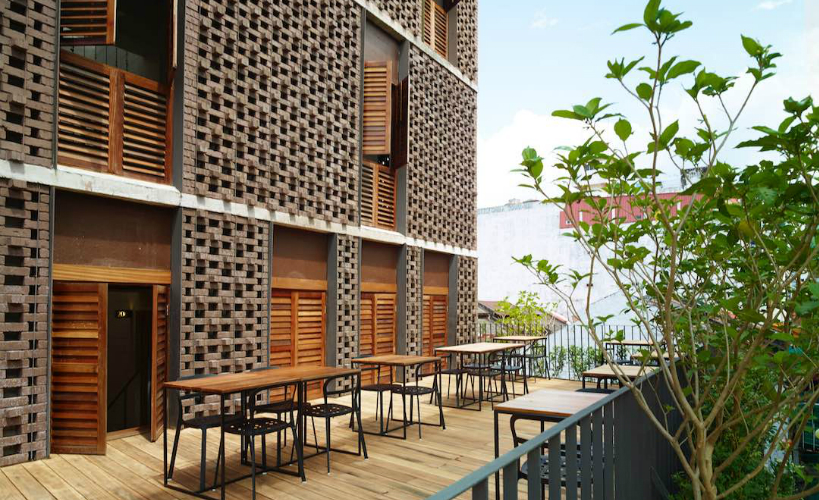 Address: 38, Jalan Petaling | Google Maps: 3.144373,101.6954663 | Tel: +603 2020 1648 | Website: www.lanternhotel.com
2. Bello & Bella Boutique Hotel
Inspired by the Italian Renaissance era, this handsome space houses 19 rooms divided into 10 categories, including four suites. The most-talked about are the Superior and Deluxe rooms with sky views, courtesy of a glass-covered airwell right above the rain shower. Though not spacious, the rooms are practically designed and bathed in soothing neutral tones for maximum comfort. A sleek industrial vibe flows through the stylish hotel, which conveniently neighbours a shopping mall to put you within easy reach of dining, retail, entertainment, and other lifestyle options.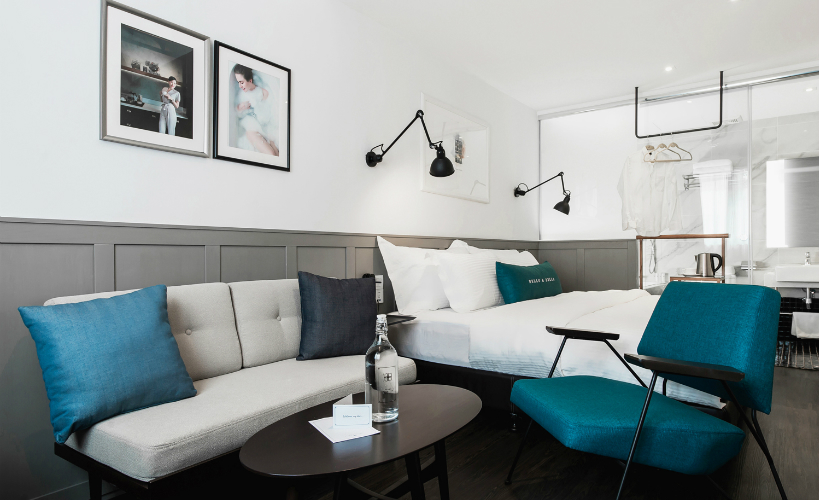 Address: 19, Jalan Manis 6, Taman Segar, Cheras | Google Maps: 3.0889622,101.7401314 | Tel: +603 9130 3388 | Website: www.bellobellahotel.com.my
3. Chaos Hotel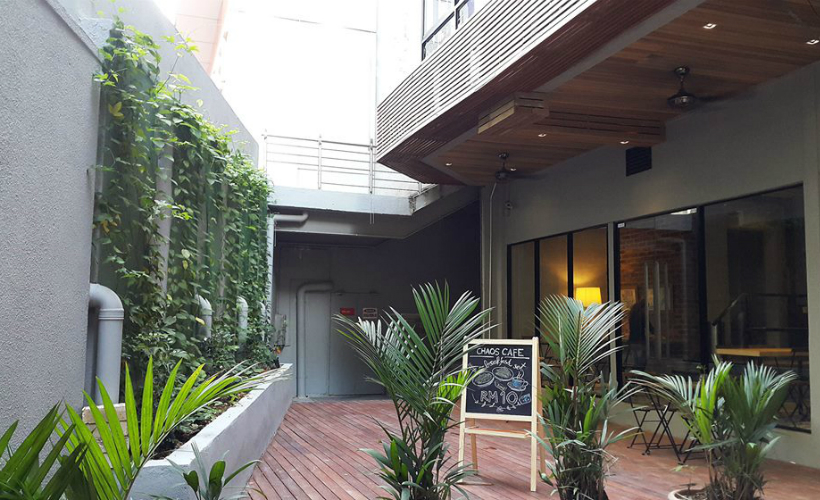 A project by design practice CHAOS LAB, whose team are based here as well, the name reflects their approach of having fun in everything they do – even if it means doing things differently and sometimes, chaotically. The hotel, however, is the opposite of that, a paean to minimalism with an organic aesthetic that seamlessly blends earthy materials with an urban flair.
It occupies an angular corner building that's part of trendy mall Fahrenheit 88, surrounded by all the best that Bukit Bintang has to offer, from dining to shopping. Its 33 guest rooms range in size from 90 to 345 sq ft, each a soothing sanctuary bathed in neutral, earthy hues.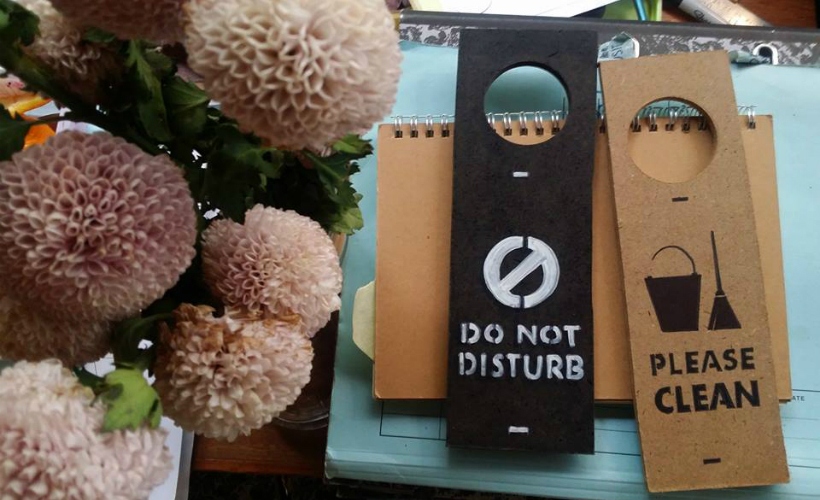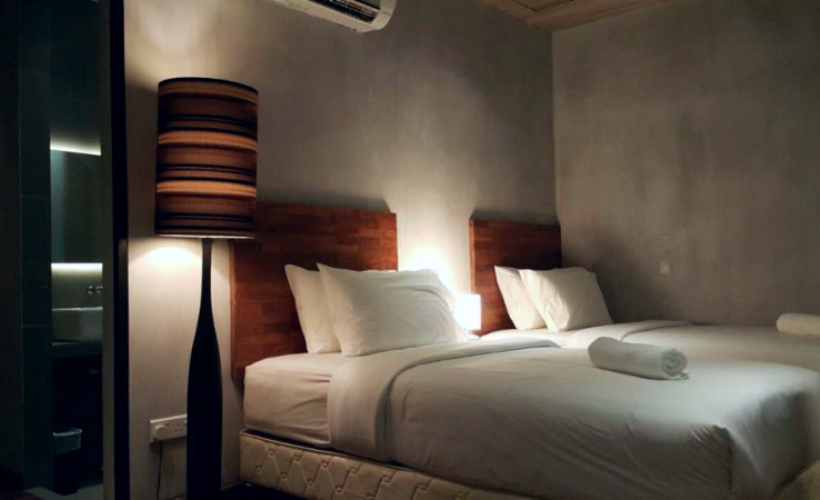 Address: Lot B-1, Fahrenheit 88, 179 Jalan Bukit Bintang | Google Maps: 3.1470037,101.7101254 | Tel: +603 2148 6688 | Website: www.chaos-hotel.com
4. The Kuala Lumpur Journal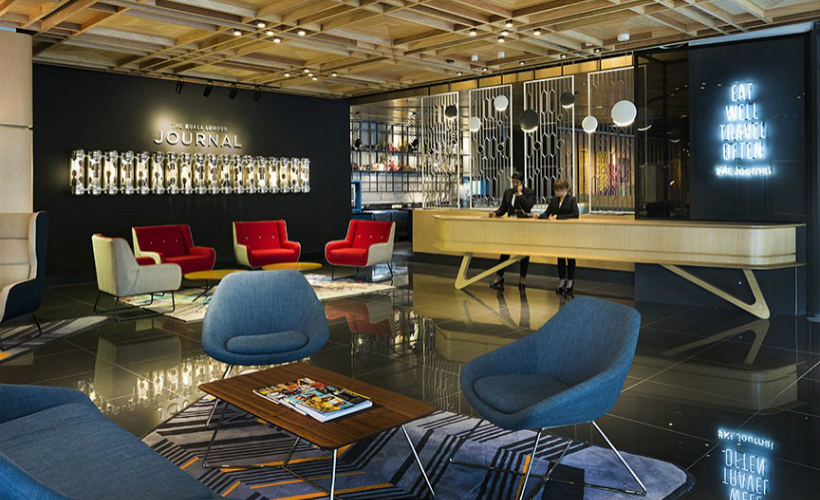 Opened since last year, this gorgeous showcase of nostalgia-meets-industrial chic is strategically located in the vicinity of Bukit Bintang, the city's shopping mecca. Its 112 rooms feature beds with ergonomic mattresses, pure cotton sheets, micro fibre pillows, and floor-to-ceiling windows for plenty of natural light. Facilities include colourful common spaces such as a bistro, an alfresco beer garden, a co-working space, and a salt water infinity pool on the rooftop that overlooks the heart of the city.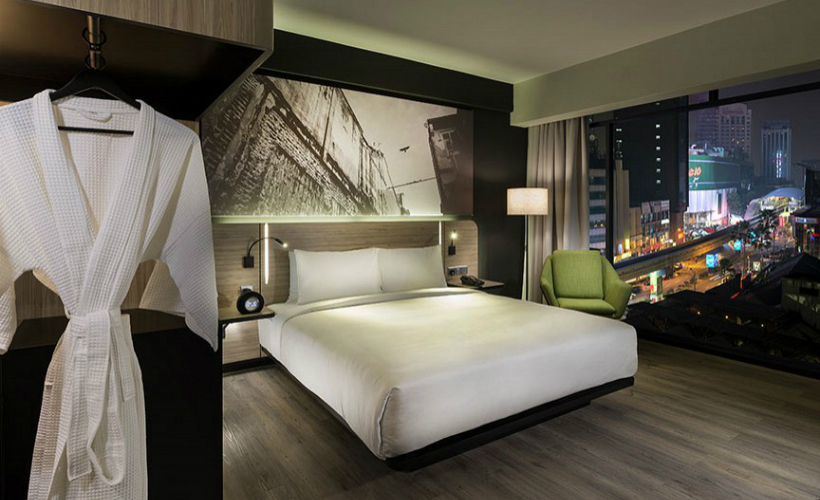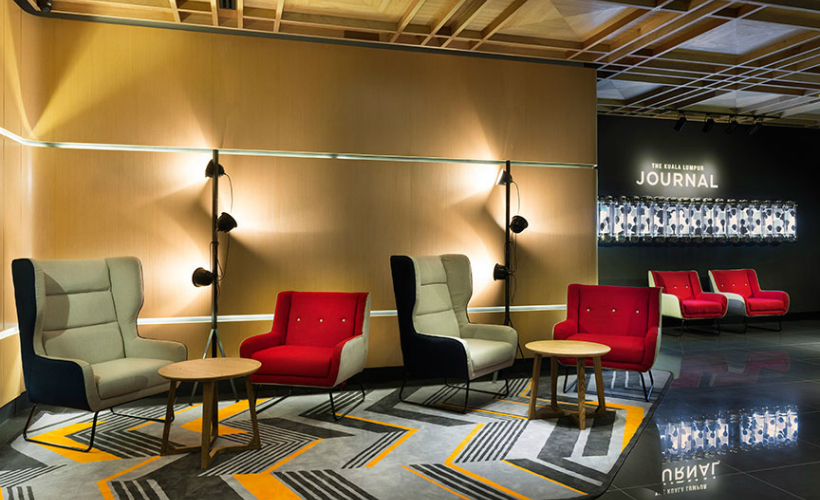 Address: 30, Jalan Beremi, Bukit Bintang | Google Maps: 3.1482204,101.7081697 | Tel: +603 2110 2211 | Website: www.kljournalhotel.com
---
Want to know more about The KL Journal?
---
5. Melange Boutique Hotel
Designed by photographer-creative director Daniel Goh, who now runs the hotel's rooftop Rococo Café, Melange showcases a unique concept revolving three themes: Tampan (handsome), Ayu (elegant) and Manja (fun). Tampan rooms feature dark wooden furnishing and cater for businessmen; Ayu sports clean white aesthetics and minimalist lines; Manja has a more colourful and playful design that's suited for the young at heart.
Address: 14, Jalan Rembia, Bukit Bintang | Google Maps: 3.1464777,101.7066515 | Tel: +603 2141 8828 | Website: www.melangehotel.com.my
6. Villa Samadhi
Private and intimate, Villa Samadhi is ideal for some quiet 'me time' and perfect as a romantic getaway. This 21-room abode is cocooned in warm Indochinese design and antiques set against the raw earthiness of timber and bamboo. There are many highlights – the pool lagoon (some rooms afford direct access to it) that's surrounded by restful pavilions where you'd be tempted to lounge about all day; the poolside Mandi-Mandi restaurant serving scrumptious Asian delights and is open to staying guests only; the rooftop Bumbung bar that's the best spot to imbibe a sunset cocktail.
Address: No 8, Persiaran Madge | Google Maps: 3.156418,101.7242033 | Tel: +603 2143 2300 | Website: www.villasamadhi.com.my
7. WOLO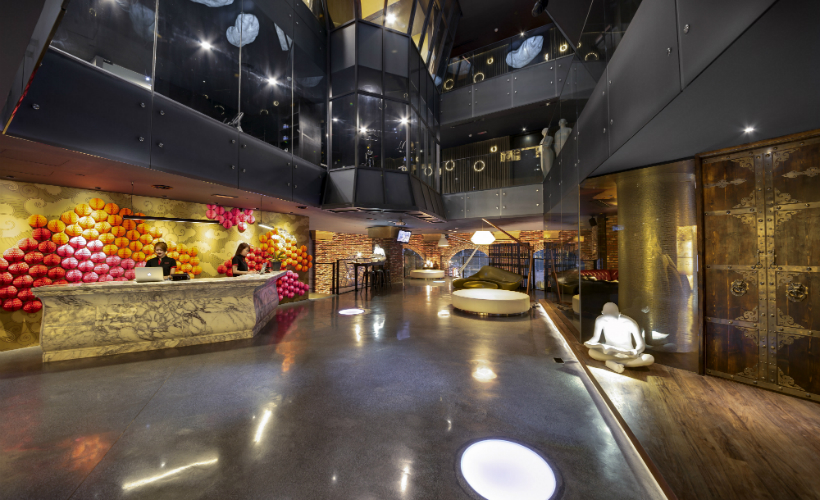 An acronym for 'We Only Live Once', this design-led hotel is one you would want to stay in at least once when visiting Kuala Lumpur. Statement-making art pieces are displayed throughout the hotel, including an installation piece that resembles a thick cloud that changes shape as it floats above the reception area. There's also a small gallery that hosts occasional exhibitions.
The location is top notch; at the corner of Bukit Bintang and Jalan Sultan Ismail, right in the pulse of the Kuala Lumpur's core. The city's main shopping malls – Pavilion Kuala Lumpur, Lot 10, Fahrenheit 88, Sg Wang Plaza and Low Yat Plaza – are just steps away, as are the Bukit Bintang Monorail station and food mecca Jalan Alor. It's also along the route of the free GoKL bus, which you can take to get to KLCC in a matter of minutes.
WOLO's rooms are stylish and practical, featuring pale wood panelling and tatami-style beds to increase the spatial comfort in the petite spaces. There are four room types, with My Room (single or double occupancy) being the smallest and My Family Room the largest, with two King beds for four persons. The hotel doesn't have its own F&B outlet, but all-day dining is available at French-inspired Korean bakery Tous Les Jours on the ground and mezzanine floors.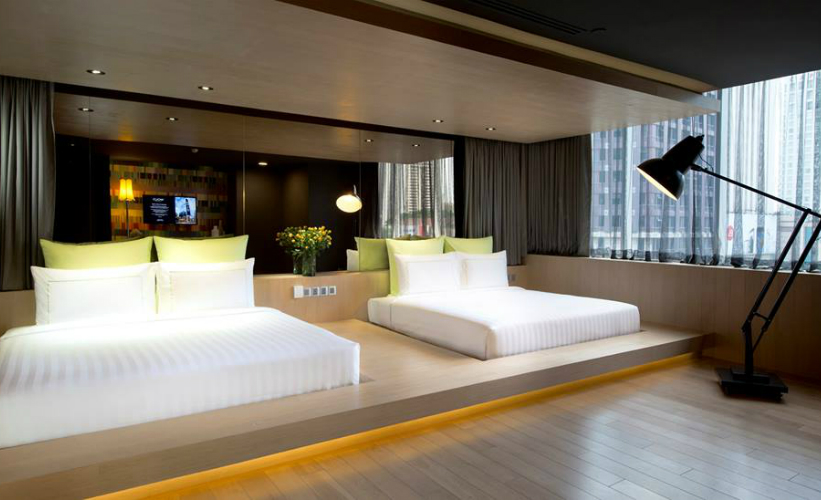 Address: Corner of Jalan Bukit Bintang and Jalan Sultan Ismail | Google Maps: 3.147026,101.7092123 | Tel: +603 2719 1333 | Website: www.thewolo.com
8. The Yard Boutique Hotel
This small hotel is set in a colonial house that sits on a stretch of road running parallel to food haven Jalan Alor. There are only 11 deluxe guest rooms, each dressed in a mix of modern and Colonial styles. Each room has a taste of a unique combination of traditional and contemporary architecture and furnishings, while a courtyard gives some natural lighting to the property.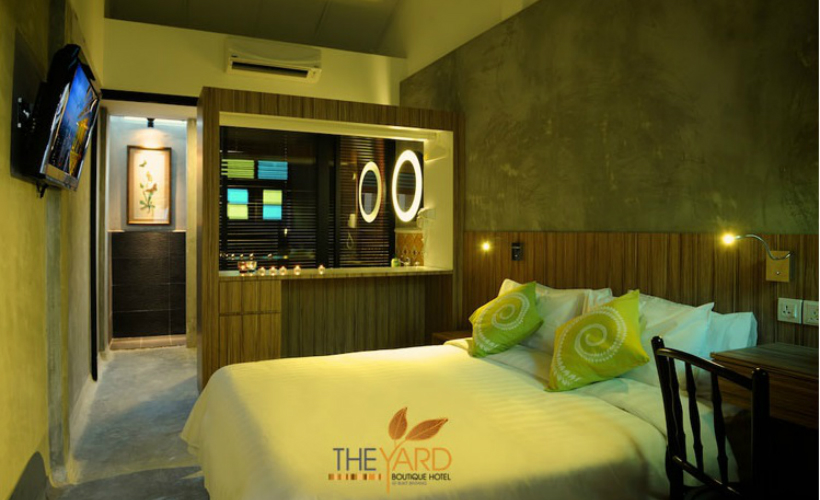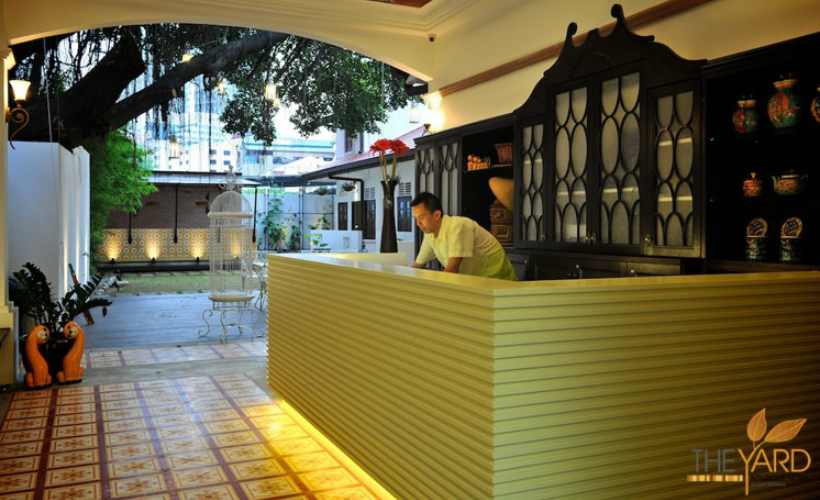 Address: Lot 623 (No 51D), Jalan Tengkat Tong Shin | Google Maps: 3.146156,101.7061783 | Tel: +603 2141 1079 | Website: www.theyard.com.my
9. Hotel H Boutique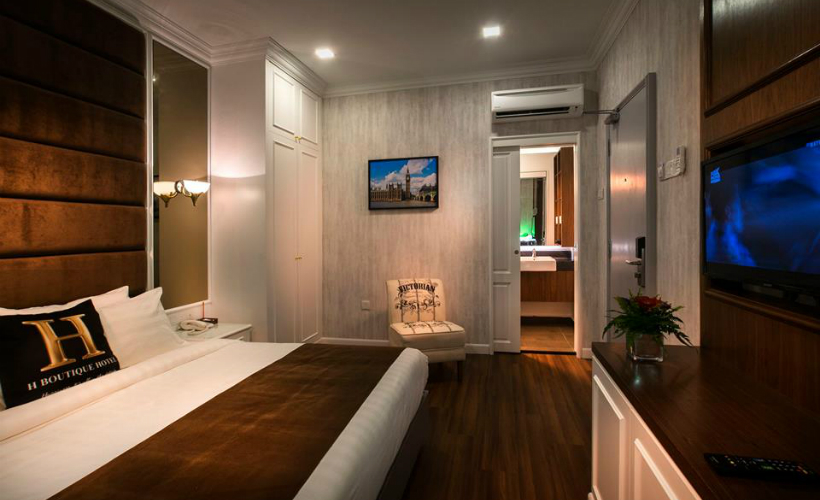 The H stands for 'happiness, hope, and home', all of which this 28-room hotel delivers on. Choose between Superior Queen rooms that can sleep two and Premier Family rooms that comfortably fit four, with every unit dressed in a no-fuss design approach that exudes a clean, crisp outlook.
The only caveat is its location; Bandar Baru Seri Petaling is a township about 20 minutes from the city centre, via the Sungai Besi highway, and is a largely residential area with a suburban feel. The hotel though, is right smack in a commercial centre that bustles with popular cafes, Chinese eateries, lifestyle shops, and massage centres. You certainly won't go hungry or be wanting of anything. If you're keen to explore off-the-beaten-path spots that are not on the usual Kuala Lumpur tourist trail, this would be a good option for a night or two.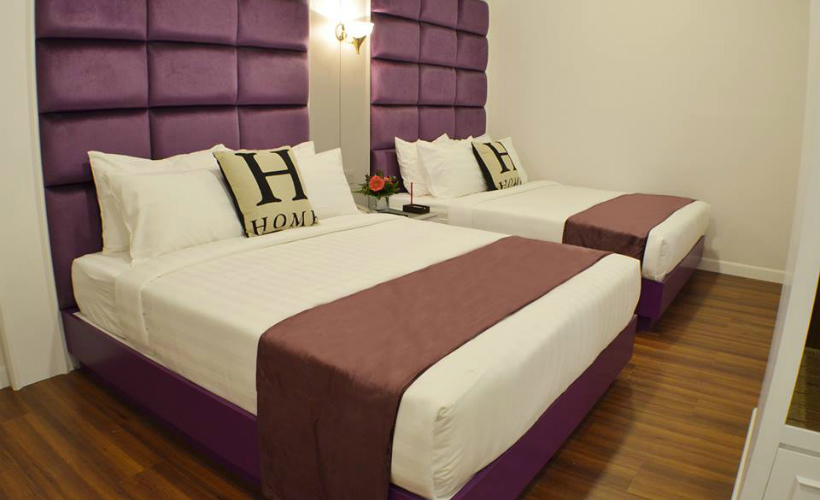 Address: No 2A Jalan Radin Bagus 6, Bandar Baru Seri Petaling | Google Maps: 3.0708888,101.6908049 | Tel: +603 9543 8283 | Facebook: fb.me/H-Boutique-Hotel
10. Anggun Boutique Hotel
Inspired by traditional Malay homes, Anggun (which means graceful in Malay) weaves history and culture into its chic modernistic design, with an internal courtyard that's reminiscent of old-fashioned Malaysian homes. The same rustic charm permeates their 18 rooms, which are fitted with wooden flooring, teak furniture, and poster beds in the Deluxe units. The rooftop restaurant serves simple local and Western breakfasts to get you started on a day of exploring and you won't have to venture too far as key attractions such as Jalan Alor, Bukit Bintang, and KL Tower are all within walking distance.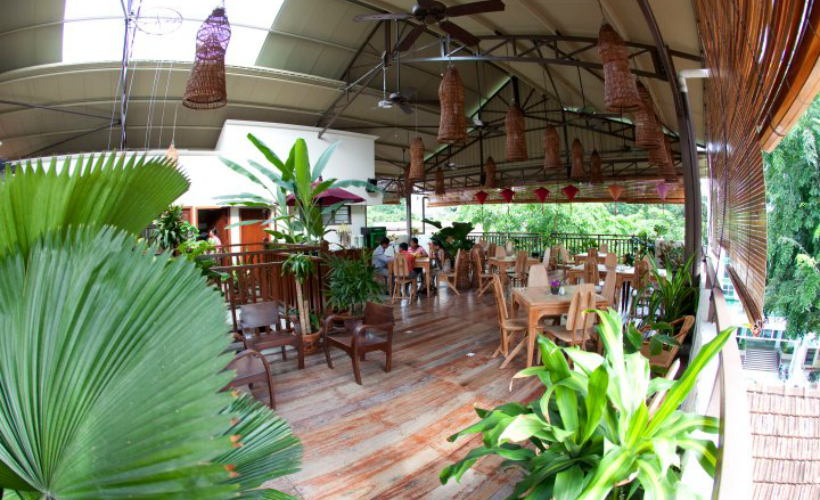 Address: 7 & 9 Tengkat Tong Shin | Google Maps: 3.1455273,101.7049016 | Tel: +603 2145 8003 | Website: www.anggunkl.com
11. V Garden Hotel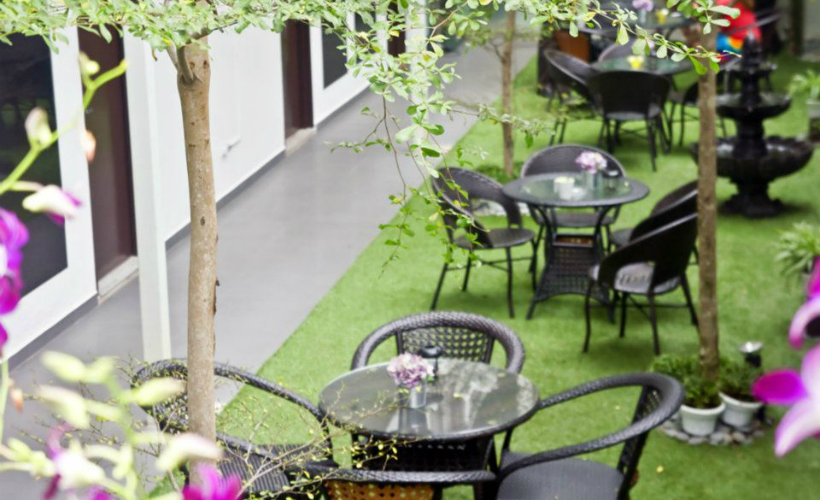 Suited to both business and leisure travellers, this 21-room property is the epitome of urban green, with an indoor courtyard that's awash in natural sunlight streaming through floor-to-ceiling windows and glass roof. The nature theme extends to the rooms, where feature walls are decked out in floral and fauna prints, and Japanese influence comes into play as well: The Standard and Superior rooms are fitted with tatami-style beds. It's not in the most central of location but KLCC is just 8km away or about 15 minutes' by taxi, and the nearest LRT (Light Rail Transit) station, Maluri, is a 6-minute walk away.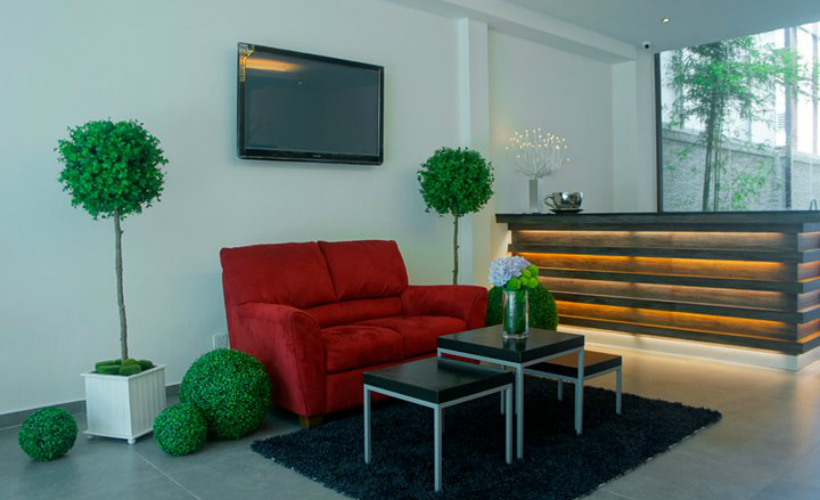 Address: No 21, Jalan Pudu Ulu Off Jalan Cheras | Google Maps: 3.1212172,101.7270549 | Tel: +603 9285 8522 | Website: www.vgardenhotel.com
12. Hotel Maison Boutique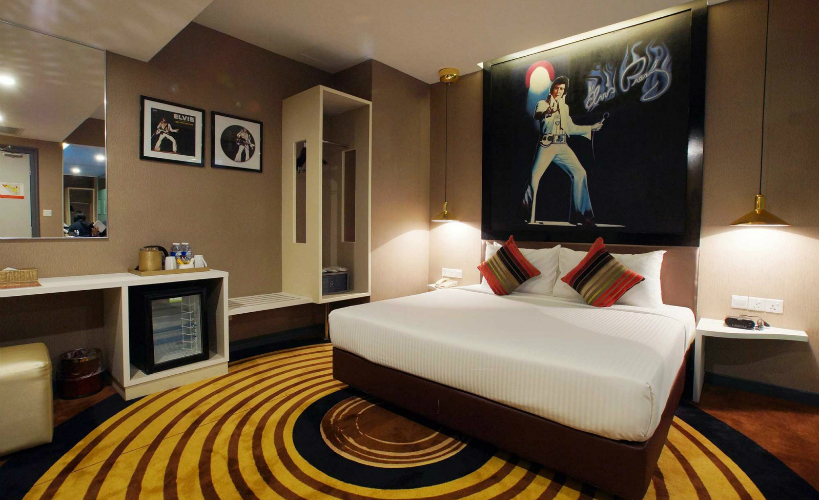 Located within walking distance from the Bukit Bintang stretch, each of its 42 rooms are individually designed, with themes that range from whimsical (the Love Bug room features part of a Volkswagen Beetle fitted to the bed) to Hollywood-inspired (Monroe has a clawed foot bathtub, Bond is lit by gun lamps). A Business Centre is available for your work-related needs, and a Fitness Room to help you maintain your exercise routines during your trip.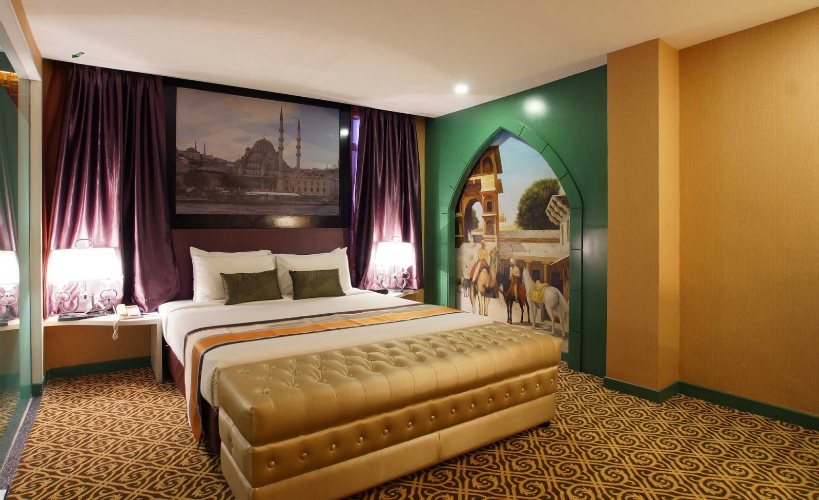 Address: No. 36 & 36, Jalan Baba, Off Jalan Changkat Thambi Dollah | Google Maps: 3.1390471,101.7081226 | Tel: +603 2145 2929 | Website: www.hotelmaison.com.my

Get all the latest travel stories from Zafigo. Follow us on