Kuala Lumpur-born Violet Lim founded dating company Lunch Actually in 2004. From its first office in Singapore, Lunch Actually has now expanded to Kuala Lumpur, Penang, Bangkok, Jakarta, and Hong Kong. To date, Lunch Actually has arranged more than 90,000 dates that have led to thousands of happy marriages and relationships across Asia.
"I decided to start Lunch Actually at the age of 24 after I noticed something at my first job." Violet explains. "I was an associate in a major bank, and I realised that most of my colleagues then were single. This was puzzling to me, as I thought they were highly eligible individuals." After some more observation, it dawned on Violet that her colleagues spent so much time working that they barely had time to think about love, let alone look for it.
"After school and university, it gets harder for singles to meet new people. It is even harder to meet someone you can spend the rest of your life with." Violet says, who met her husband, Jamie Lee, at the age of 20 in the UK, when they were studying at the same university. Jamie is also her business partner.
"I believe there is no other career as fulfilling as being a matchmaker because you can make such a huge difference in a person's life – helping singles find their lifelong happiness, and your work does not only change one person's life but will impact generations to come."
For someone who has made love her business, Violet is well-versed in how to ace that first date, and choosing the right place and activity is an important step. She suggests these five ideas for a great first date in Kuala Lumpur:
Enjoy lunch at Common Man Coffee Roasters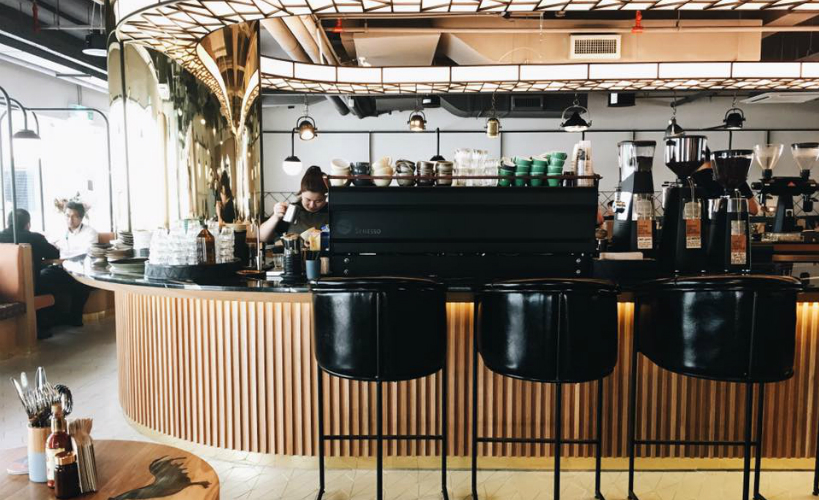 We encourage our clients to go on first dates at restaurants or cafes, especially for lunch, when it's relaxed, informal, and you're meeting on neutral ground. The momentum of a lunch date is a more suitable way to determine suitability with your date. Additionally, for busy working professionals, lunch is something they look forward to and have time for.
The great thing about cafes like Common Man Coffee Roasters KL is that it's a relatively calm environment where you can talk to your date at your table, but it won't be awkwardly quiet with the hustle and bustle around you."
Cook a meal together at ABC Cooking Studio
Cooking classes make a great first date for two reasons: For one, it will be an activity-filled date, giving both singles something to talk about as they take the class. Experiencing something new together is also a good bonding activity. Besides, knowing how to cook is an attractive trait in both genders and will give both the chance to brush up their culinary skills. It also shows that you're up for fun activities and willing to learn new skills."
Bond over a thrilling escape at Breakout Malaysia
For those who want something a little more exhilarating, attempting to breakout of an escape room as a duo can be an awesome first date activity as it's a good way to see if you can be a great team together. Escape rooms are also safe places to date as there is a time limit, and staff will be monitoring the rooms.
Get close to nature at the KL Bird Park
I think places like aquariums and bird parks are excellent places for a first date, as you can easily find something to talk about, whether it's an animal or an interesting fact. Another great thing about having an outdoor first date is that there's bound to be less chance of awkward silence as the both of you will be either walking or looking at your surroundings, and not just at each other.
Attend a workshop at Fab Space KL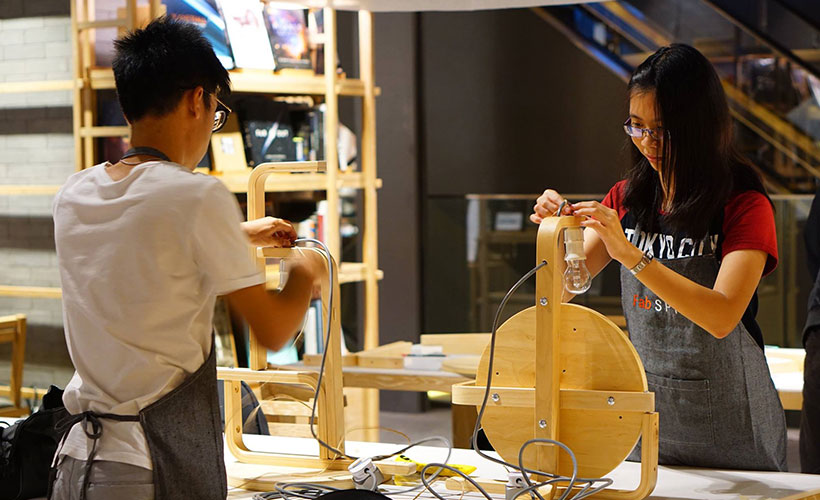 I love how vibrant KL is! There's always something new, and I love that we have so many events and workshops-dedicated places in the city now. I would recommend that singles find out what new workshops are coming up in places like Fab Space KL. Any of these workshops, whether it's terrarium-making or calligraphy painting, could be the setting of a perfect first date. Not only will you learn something new, you'll also learn about your date's interests as well.
In Insider Guides we ask local women to give us their top recommendations on a particular subject or area of interest in their city. Want to be featured in the next Insider Guides? Drop us an email at
editor@zafigo.com
with the subject line 'I want to be an Insider Guide for my city'.