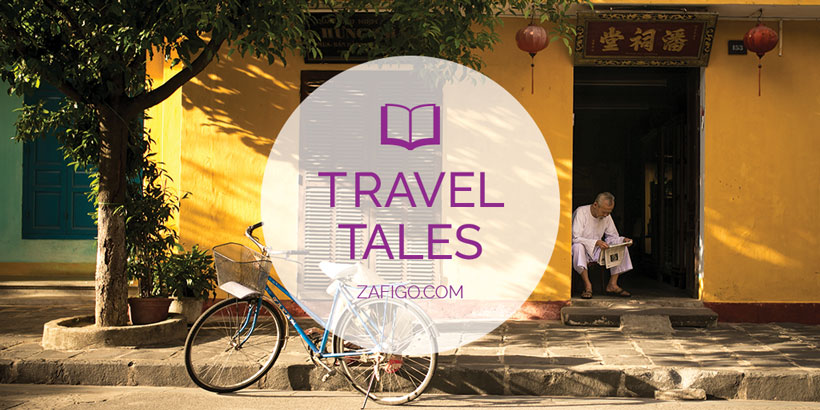 Here's my idea of a dream life: living in a place where the only traffic you'll need to weave through is that of the hermit crabs on the beach. A place where you fall asleep to the sound of waves and always have skin tinged slightly red from the sun. Here, the moments, days, and months all blend into a treasure chest of memories filled with sun, fun and laughter. In short, it's living a simple island life every day.
Now, imagine needing to make a three-hour trip to the mainland to stock up on basic supplies like shampoo, toothpaste, and soap. Or even having to travel by boat to see a doctor. Living the dream on an island comes with many compromises. There are many everyday, mundane things city dwellers enjoy without a second thought.
Whenever Malaysia's capital city of Kuala Lumpur (KL) comes to mind, I think of a concrete jungle of skyscrapers and luxury living. Personally, I don't particularly like big cities. In fact, I'd rather live in remote and secluded places, where I can spend lazy days out in nature. KL, though, has burrowed its way into a soft spot in my heart, and here are a few reasons why:
The luxury of big city living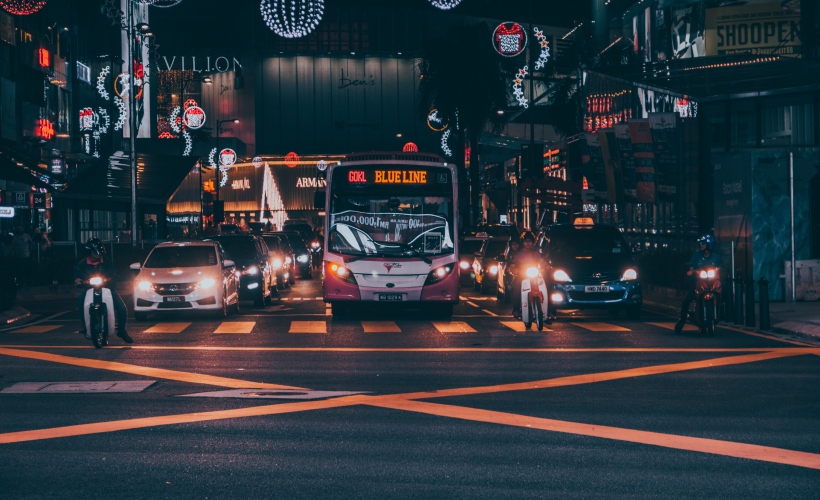 One of the most noticeable things for me is how everything in KL just works. It's a beautiful, clean city with modern conveniences that make it easy to get around. Public transport works like a dream and everything you might want is at your fingertips… or the end of a taxi ride.
Growing up in Johannesburg, South Africa, I seldom went into the city centre. South Africa has a pretty high crime rate and the city centre isn't the best place for a lady to explore by herself, so I love how in KL I'm able to walk around and take in the city vibe all by myself.
What strikes me the most is the luxury around me. Everything just looks and feels expensive. From the trains and huge malls to the manicured gardens in the apartment complexes. Whenever I'm here, I stay with a friend for a few days, and her apartment comes with a view of the gardens and a pool. The gardens are always impeccably maintained while the infinity pool's always clear and welcoming – especially on a sweltering afternoon!
I suppose for me, visiting a grocery store with its endless aisles of choices, making a home-cooked meal, machine-washing my laundry, and sleeping in a sand-free bed all feel like a luxurious experience.
Thunderstorms in the city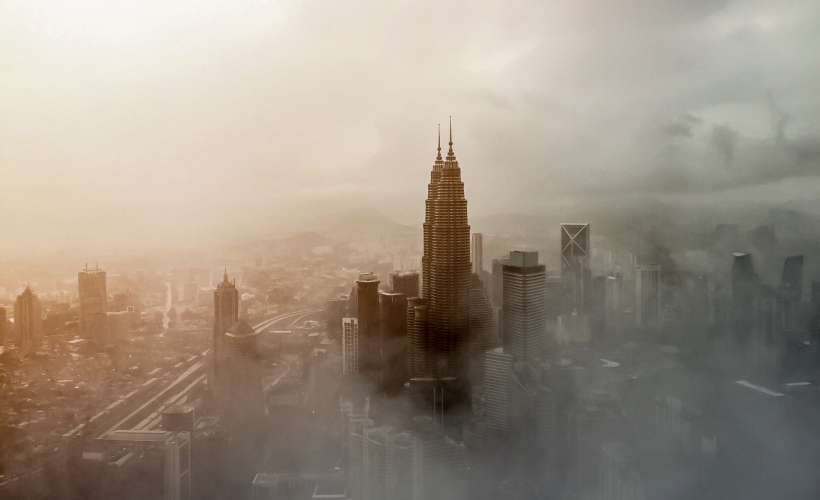 I'd come to KL on a well-deserved break after having just closed a tourist high season on a small island in Thailand. During high season, every day is warm, bright and sunny. It's lovely to be out and about with saltwater and wind in your hair when you're on holiday. However, when you live the island life, sometimes you just want rainy and stormy weather so you can watch a movie while curled up under a blanket on the couch.
This beautiful, big city of KL doesn't fail to please in that respect. One afternoon, I'm alone in the apartment when the sky turns dark. Clouds pack in on top of each other, as if they too, wish to cuddle on a couch. Then it comes; a spectacular lightning show flashing in the distance.
Looking out over Menara Telekom and the rest of the city, I'm filled with excitement by this spectacular display of light, and the anticipation of the storm to come. With thunder echoing off the walls and through the city, I experience my first big city thunderstorm, consisting of a cup of tea while curled up on the couch. I know it may seem silly to most, especially when you live in a big city, but for an island girl like me, it's one heck of a cosy encounter.
Iconic towers and rooftop bars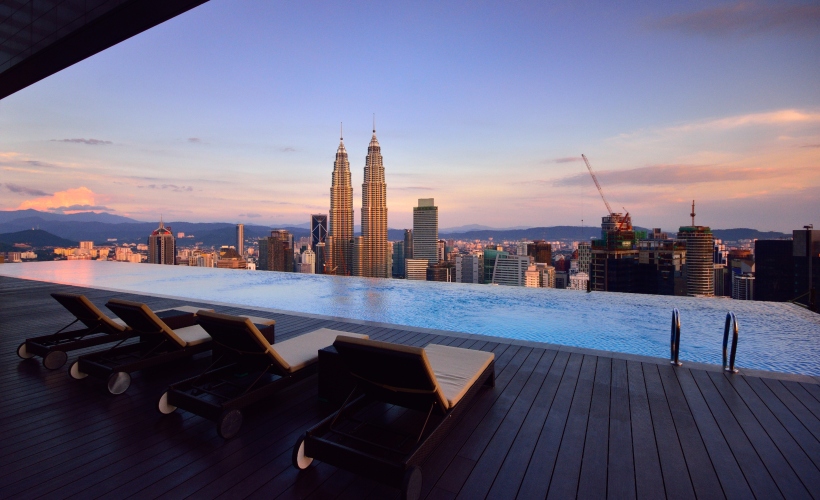 The Petronas Twin Towers is one of KL's most iconic landmarks. Standing at 452 metres tall, they're the tallest twin towers in the world. Its design is also unique, with its floor plate being an eight-pointed star based on Islamic geometric patterns. The buildings also have 32,000 windows and a sky bridge (an architectural feat in itself), making it a must-visit when going to KL.
The towers are quite impressive to see during the day, with sunlight glinting off of it. However, they're just as majestic at night, as they literally shine. Sparkly, glitzy, glamorous, mesmerising… I can go on and on to describe these two towers come nightfall. There are many hotels, restaurants and bars in the immediate surrounding area too. A highlight is the many rooftop bars. These swanky places are tastefully designed and offer a variety of beverages with amazing views of the Petronas Twin Towers. Some of them even have infinity pools too.  
KL's pleasantly surprised me with its beautiful scenery, how immaculate, clean and well-maintained everything is, and the luxury that hides around every corner. I love being able to move freely through the city, taking in the sights and sounds, and yes… spending lazy afternoons in an infinity pool looking out over the skyline.
---
 Read our last Travel Tale:
All You Need To Know To Reach The Annapurna Base Camp
---
Here's your chance to get published on Zafigo! We want your most interesting Travel Tales, from memorable adventures to heartwarming encounters, scrumptious local food to surreal experiences, and everything in between.
They can be in any form and length –short stories, top tips, diary entries, even poems and videos. Zafigo is read by women travellers the world over, so your stories will be shared to all corners of the globe.
Email your stories to editor@zafigo.com with the subject line 'Travel Tales'. Include your profile photo and contact details. Published stories will receive a token sum. 
Get all the latest travel stories from Zafigo. Follow us on Facebook, Twitter, and Instagram.