Location, location, location – when it comes to choosing a hotel, its proximity to the locale's key attractions always ranks highly on the traveller's checklist. And rightly so; you don't want to spend the better half of your vacation commuting long distances to places of interest and end up seeing less of the city. Add to that the woes of traffic congestion and it becomes even more important to book your stay at a strategic address.
Visitors to Kuala Lumpur would do best to stay within walking distance from the shopping mecca of Bukit Bintang, food haven Jalan Alor and with easy access to the Petronas Twin Towers. Ticking all three boxes, The Kuala Lumpur Journal welcomed its first staying guests this January and has quickly gained traction as one of the city's most recommended boutique stays.
Sitting just on the perimeter of the Bukit Bintang belt, it commands convenient reach of the area's retail, food and service outlets. At the same time, the 112-room hotel enjoys being on a quiet off-road facing what is known as Arab Square, a small cluster of Middle Eastern restaurants, kebab kiosks and mini markets. With non-descript old buildings and a bank as its immediate neighbours, the Journal rises in between like a modern beacon, a past-present-future link that reflects the city's personality.
Tip: Also known as Kuala Lumpur's Golden Triangle, Bukit Bintang is known for its trendy malls and is one of the most accessible areas thanks to the city's Monorail service. For a rough guide on available malls in the area, read: Bukit Bintang: KL's Vibrant Shopping Strip

.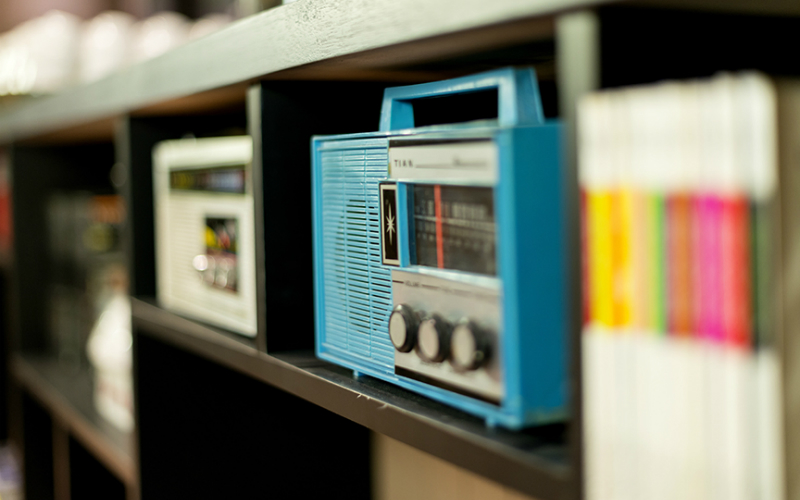 Beyond its sleek facade, the same modern-retro Malaysiana touch prevails. Its handsome lobby sets the tone, clad in mid-century furniture and marked by a traditional barber signage-style installation on the feature wall. Wrought iron grilles reminiscent of classic Malaysian homes are upcycled into dividers and wall art. A neon sign by the Art Deco long reception table sums up the hotel's ethos: Eat Well Travel Often.
As you take in all these during check-in, you know that you're in for a stay that emphasises and caters to an urban lifestyle. And what does the 21st-century traveller want the most? Complimentary high-speed WiFi throughout the property, a space that inspires creativity as readily as it delivers comfort, and good food and relaxation options. For business travellers, venues that are well-equipped for meetings or co-working are always a plus point.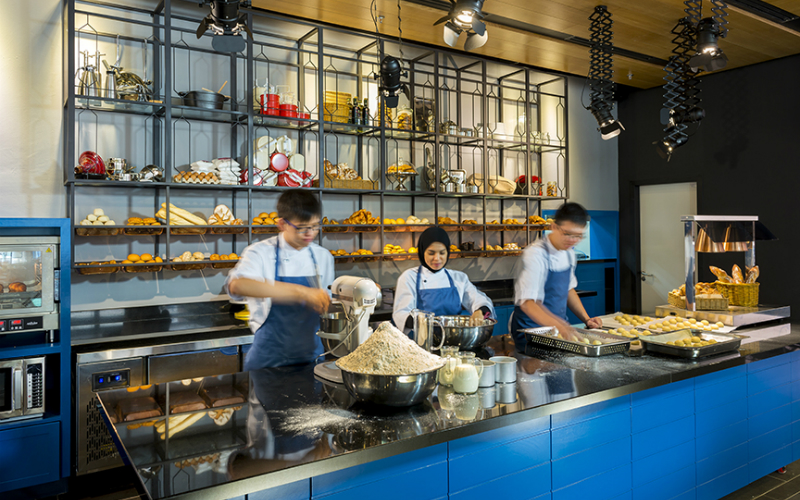 The Journal presents these in spades. Adjacent to the lobby is all-day diner The Bounty, where you can grab quick bites of sandwiches, pastries and coffee. If you have time to sit down for a proper meal, choose from a menu of hearty gourmet Westerns. A winding staircase leads to the al fresco The Terrace and The Shack, the latter a beer garden that comes to life after sundown. On the same level is Worker's Union, where Studios – can be rented for meetings or workshops – surround communal tables that serve as co-working space, The Hub. A gallery space next to it can be adapted for events, host exhibitions and even a round of table tennis.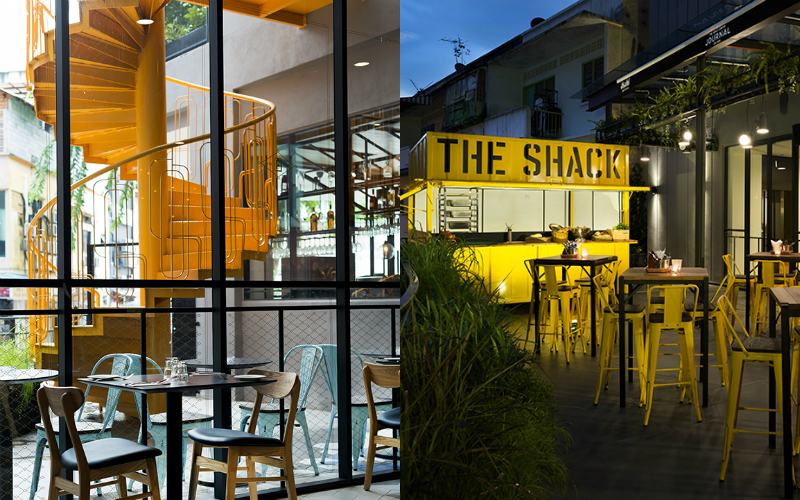 Everywhere you look, the furnishings are eclectic and vibrant, with bold colours punctuating wooden backdrops. The rooftop salt water pool (the saline level is barely discernible) is the ideal balance of this, decked out with plastic cord chairs in updated designs, including a rocking chair and sofa version. Though hardly lofty – the hotel comprises 12 storeys – the building is not dwarfed by skyscrapers either and from the infinity pool, you can look out to heart of Bukit Bintang.
Rooms, on the other hand, are intentionally devoid of all that 'noise' and bathed in neutral tones to create a soothing effect for rest. Even the images of the city's streetscape, specially commissioned for the hotel and hang above the beds, are mostly in black and white.
The three room types – Deluxe King, Deluxe Twin and Journal Suites – range in size from 28sqm to 35sqm, but feel bigger than that as the decor is kept to just the essentials. That leaves plenty of room to move around and do your stretches. Floor-to-ceiling windows add on to the open, spacious feel.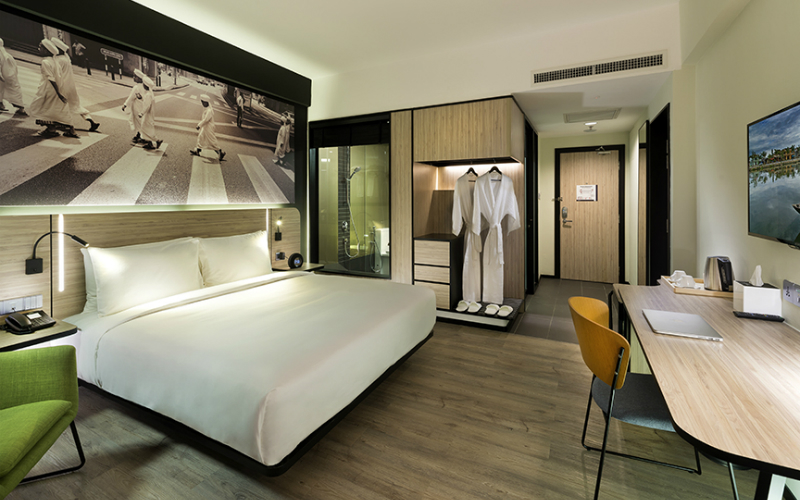 Amenities wise, the standard provisions apply: Tea and coffee-making facilities (Nespresso machines in the suites), work desk, electronic safe, iron and ironing board.
Note that while there is a mini fridge, it is not stocked up. The good news is that 24-hour convenience stores are just steps from the hotel and the area is typically busy all day till late night. However, red light activities abound as well, so watch your surroundings.
The bathroom is just as generous in space, and equipped with hair dryer and basic toiletries. A rain shower is always welcomed but wasted at many hotels because they can't get the water pressure right. The Journal does, delivering high-pressure jets for wake-me-up showers.
Another favourite feature is their handy illustrated map and city guide. There's also a buku tiga lima for your notes – a true Malaysian icon, these pocket-sized notebooks with a trio of 5's on the covers were traditionally used by store owners as credit journals.
All in all, The Kuala Lumpur Journal is the kind of boutique experience that goes beyond a good night's sleep. Creature comforts, creative energy and personable hospitality come together to let you know that they've thought of all your needs and want to take care of them for you.
Address: 30 Jalan Beremi, Bukit Bintang, Kuala Lumpur | Tel: +603 2110 2211 | Website: www.kljournalhotel.com | Social: Facebook: thekljournal Instagram @thekljournal

Check out more hotels in Kuala Lumpur:
Get all the latest travel updates from Zafigo. Follow us on Facebook, Twitter, and Instagram.