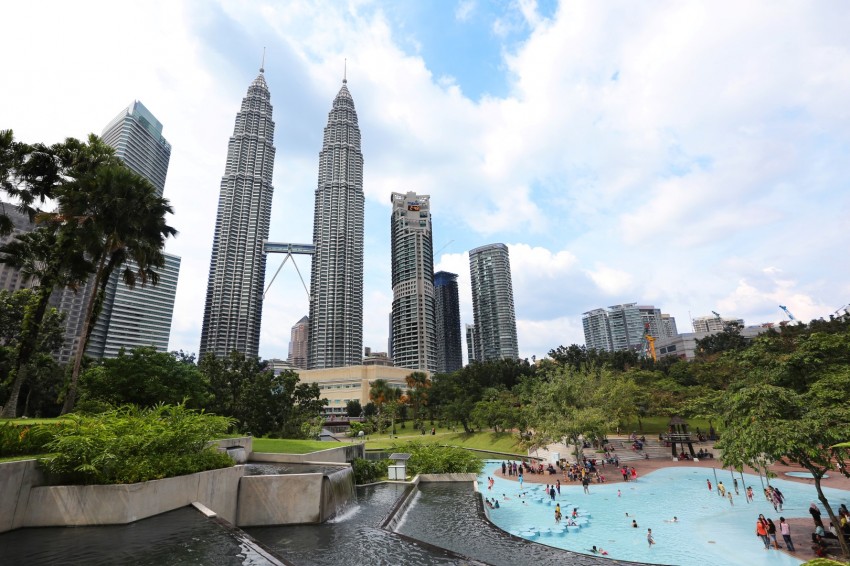 The hustle and bustle of KL is at its peak round and about KLCC. As one of KL's business hubs, it seems that office buildings and malls dominate this area. What's there to do around this area besides work and shop?
Fear not as here are some suggestions: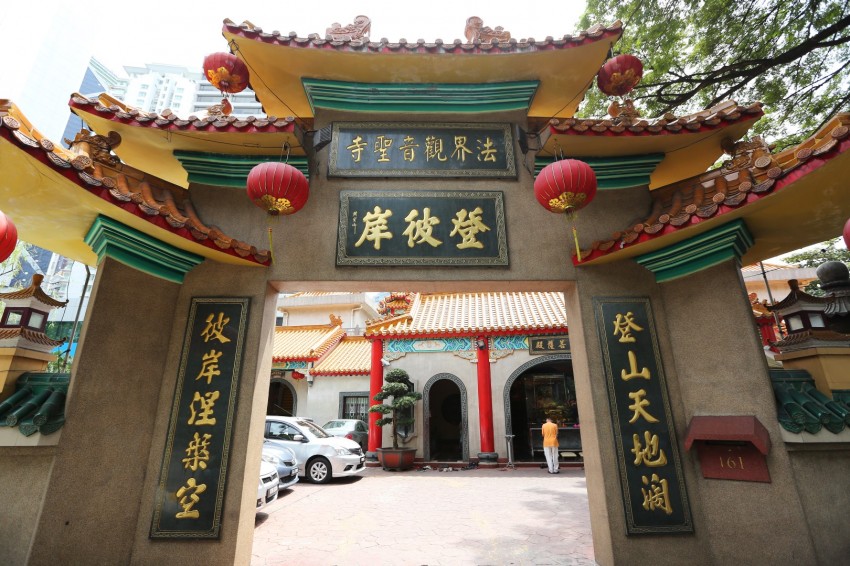 Deng Bi An Temple
Also known as Kun Yam Thong, it is a 10 minute walk away from KLCC and is a lovely contrast compared to the skyscrapers that loom above it. Take a walk inside its cooling walls to pay your respects or to admire the idols and architecture of the temple. Remember to ask for permission before taking any pictures and also remove your shoes as a sign of respect. Another reason to visit this temple is that during weekday lunch hours, their canteen behind the temple serves wholesome and affordable vegetarian fare.
KLCC Park
KLCC Park adds a splash of green to the scenery in KL city centre that breaks up the grey of steel and glare of glass. Its 1.3 km jogging track is covered with a special rubberised material for the comfort of its joggers. The park features a children's playground, children's pool, a mosque for Muslim visitors, various water features and 'Lake Symphony' which has a water show every day at noon and in the evenings.
Aquaria KLCC
Aquaria KLCC is located beneath KLCC and is an oceanarium. During the school holidays, it's crowded with families and also school groups. Highlights of the aquarium include the Red-Bellied Piranha (only place in Malaysia allowed to display these), sand-tiger sharks, green sea turtles, shark feedings and more. There are small baggage storage lockers available for those who do not wish to lug their things around and the aquarium is wheelchair friendly with plenty of wheelchairs, ramps and elevator access for the physically challenged. More information can be found on their website.
Avenue K
Avenue K is a new and trendy mall located right across the road. It's recommended because it isn't as crowded as Suria KLCC and there are great eateries located here. A place to stop by is Dolly's Dim Sum which has an alternate identity, Fresca Mexican Kitchen (also at The Gardens Mall). It's an interesting place as you can have dim sum and Mexican food in the same sitting. With its glass windows, this place is great for photos especially when the sun peeks through the clouds. Highlight of Dolly would be its tea infused cocktails.
Sky Bar
Sky Bar is located on the 33rd floor of the Traders Hotel which is right next to KLCC. This bar is the best place to have a night view of the Petronas Twin Towers because it's literally right next to it! The menu serves food along with an array of dazzling cocktails, liquors and wine. There's even a kid's menu that's only available from 11 am to 6 pm. Unwinding with a spectacular view, chilled bubbly and a tropical breeze blowing sounds like a great end to a tiring day.