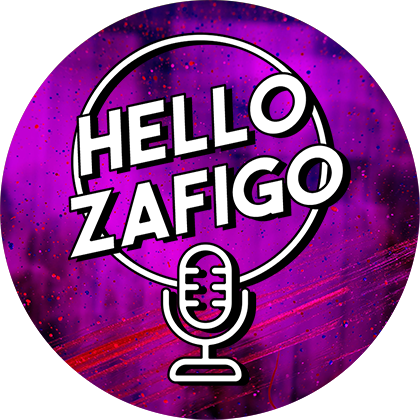 Sometimes, the most meaningful conversations begin with a simple "Hello!"
Welcome to Hello Zafigo, a series of online conversations with women from all walks of life from all over the world. Listen in while they share stories on life, culture, and a common love for travel! After all, life is a journey and realising our fullest potential makes it an adventure!
We will be bringing you casual chats and even educational workshops covering various topics such as mental health, social impact, finance hacks, and everything else in between.
2020 was quite a year! Here's a look back at all the amazing people we got to speak to:
We'll be back soon with brand new episodes and more. Stay tuned!
A year ago, the pandemic forced Japan to delay the Summer Olympics and Paralympics. Now, keeping to its original name, the 2020 Tokyo Olympics is set to take place from 23 July until 8 August 2021. But with that comes a variety of concerns from athletes, health organisations, and the general public. What's being done to ensure that it does not cause another outbreak? The Tokyo Organising Committee has said that preparations are underway, and that they are determined to host a safe and secure event.
On 17 July (Saturday) at 11am (GMT+8), Marina Mahathir speaks to Kaori Sasaki, who is part of the Tokyo Organising Committee, about all things Olympics. They will also chat about Ms Sasaki's experience as a TV reporter and how this allowed her to travel the world.
Want to know more about this upcoming session's guest? Read this.
Register Now, For Free!
It's true what they say, the best things in life are free. All you need is an email to register and you'll receive a confirmation email with all the info you need.
If you do not receive the confirmation email within a few minutes of signing up, don't panic! It's likely to be in your junk or spam email folder. If you still can't find it, reach out to us at 

[email protected]

 and we will assist you.
According to a study conducted by Tourism Malaysia, one of our country's biggest draws for tourists, near and far, is our rich culture and diversity.
Apart from historical walking and food tours, it is cultural events, traditional and modern arts, theatre, and film that are what attract visitors to the country. In fact, both the arts and tourism industries are co-dependent on each other to survive.
In a brand new episode of Hello Zafigo, Marina Mahathir, who is back on hosting duty, chats to Low Ngai Yuen and Susan Lankester about Malaysia's creative communities and how it defines this nation and its people. They also delve into how the arts and film culture draws visitors to Malaysia, or any destination for that matter, and discuss why the arts and tourism industries need each other. Join us this 27 June at 3pm.
This Session Has Ended
Fret not, we'll be releasing the video for this session on our Youtube channel soon, so stay tuned for our recap article. But, if you can't wait, head on over to our Facebook page instead and watch it there now.
Details for our next session will be shared soon!
For our 15th episode of Hello Zafigo, we spoke to Low Ngai Yuen and Susan Lankester about the lack of support given to our local arts and culture scene and what we can do to change it. Here's a recap of that conversation.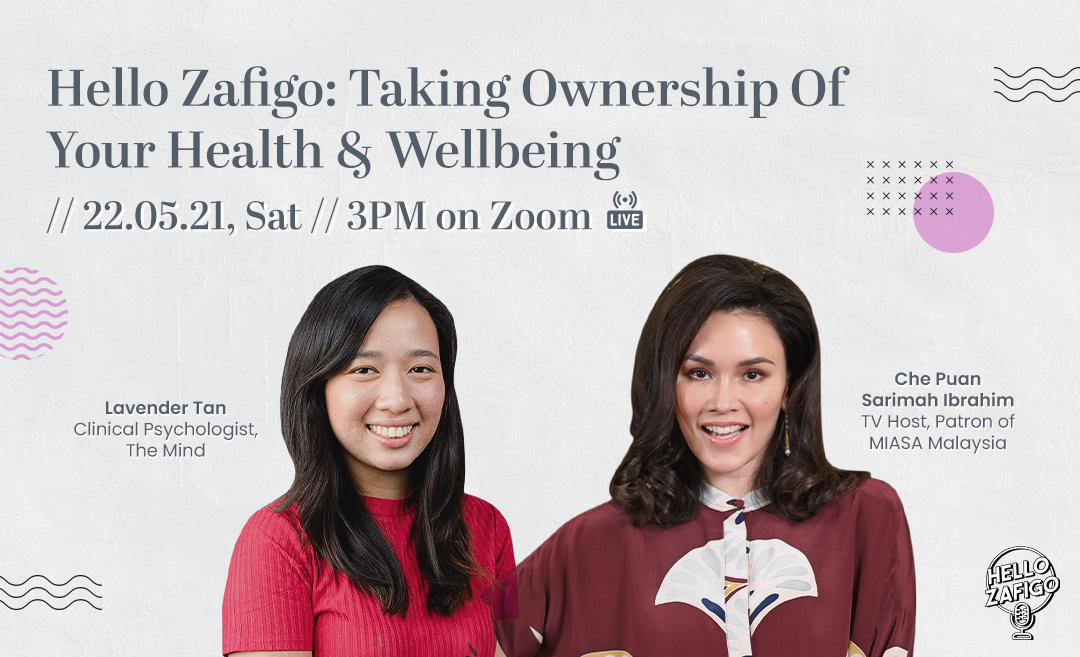 A recap of what we discussed during the fourteenth episode of Hello Zafigo. We talked about mental health accessibility in Malaysia, what it means to feel 'languished', the importance of having words to describe how we're feeling, and more.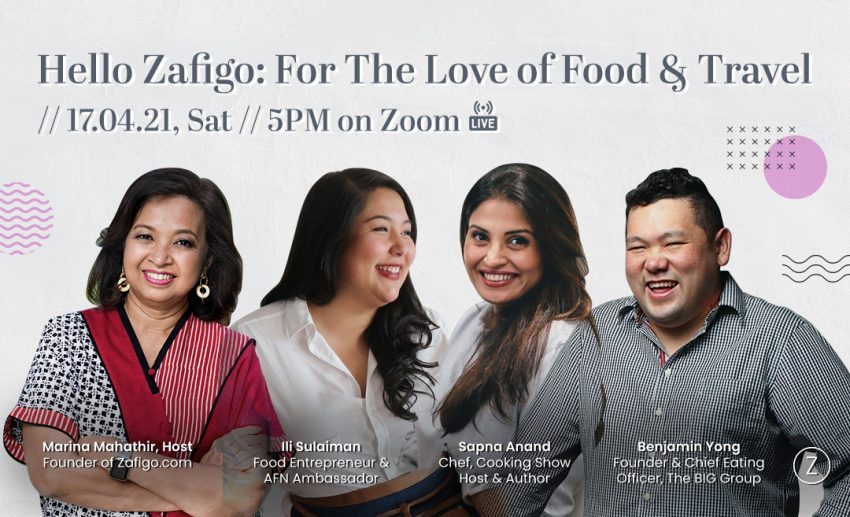 "Queen of spice" Sapna Anand; chief eating officer of The BIG Group, Benjamin Yong; and Food Hero Asia winner, Ili Sulaiman come together to talk about their tantalising adventures, delicious discoveries, and the flavourful inspirations behind some of their most popular ventures.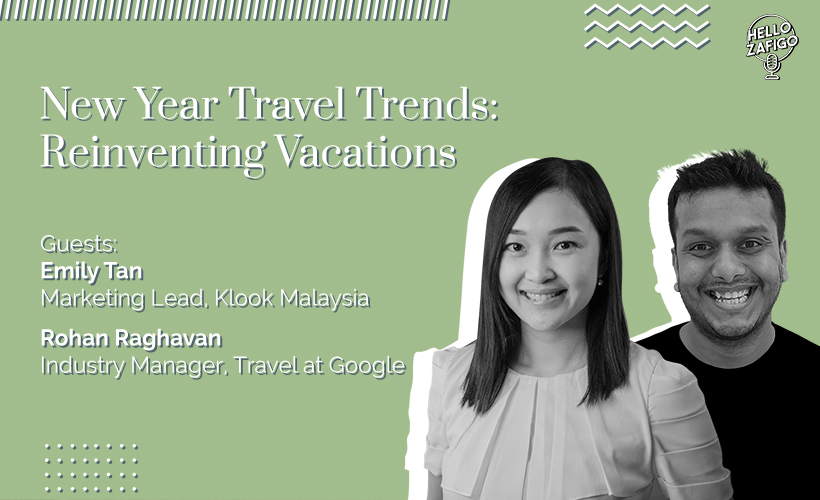 28 November 2020
New Year Travel Trends: Reinventing Vacations
We spoke to Rohan Raghavan from Google and Emily Tan from Klook Malaysia on insights they've gotten from Malaysian travellers this year, and how we can apply these trends to 2021.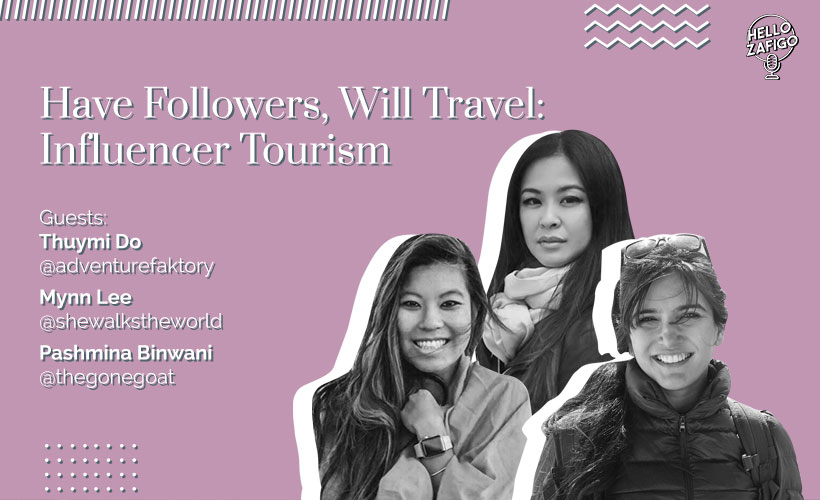 13 November 2020
Have Followers, Will Travel: Influencer Tourism
We spoke to three well-travelled women, Thuymi Do (Adventure Faktory), Pashmina Binwani (The Gone Goat), and Mynn Lee (She Walks The World), who influence your travel choices for a living.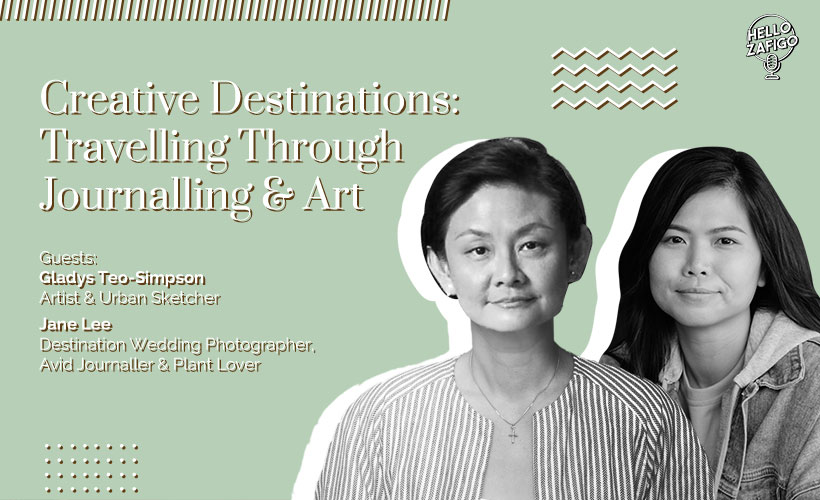 31 October 2020
Creative Destinations: Travelling Through Journalling & Art
There is no better way to cement your travel memories than through creative expression, as told by artist and urban sketcher, Gladys Teo-Simpson and destination wedding photographer, Jane Lee.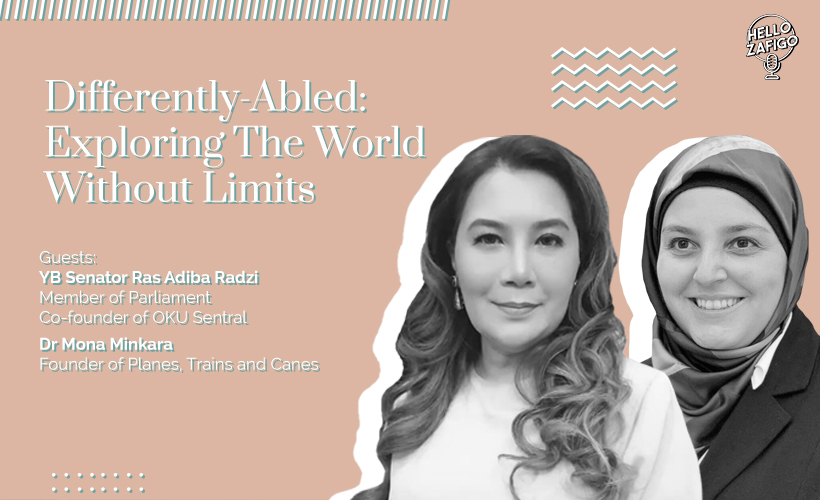 17 October 2020
Differently-Abled: Exploring The World Without Limits
What do you get when you have a visually-impaired Assistant Professor of Bioengineering, Dr Mona Minkara, and a national para-athlete, Senator Raz Adiba together? Inspiring stories that'll make your heart full!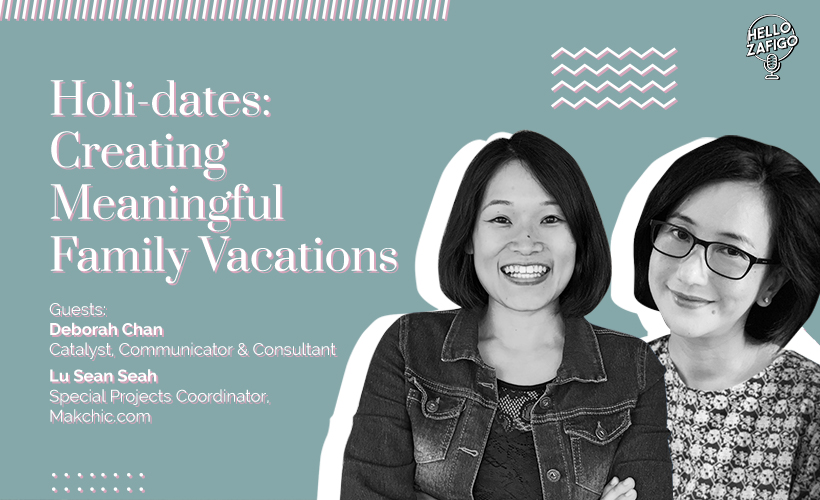 3 October 2020
Holi-dates: Creating Meaningful Family Vacations
Deborah Chan and Lu Sean Seah discuss the importance of introducing travel to our children during their early years, how the current pandemic has affected or changed such trips, and how we can still make the most of travelling locally.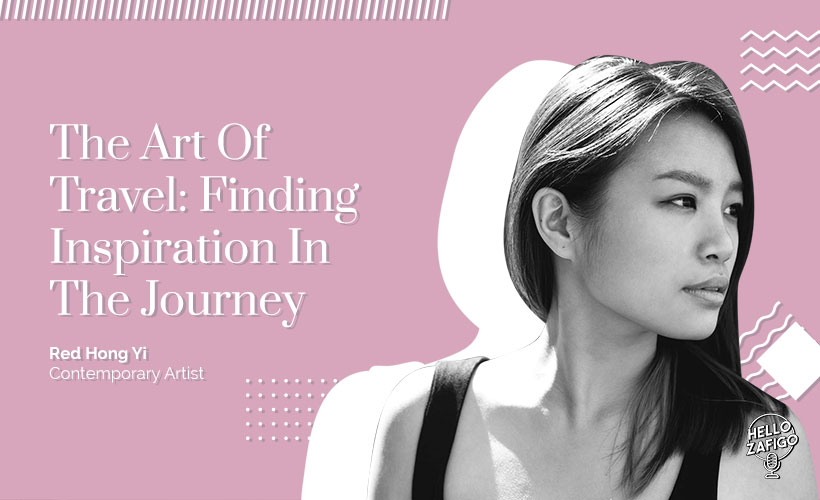 18 September 2020
The Art of Travel: Finding Inspiration in the Journey
Artists travel for inspiration on different fronts. Homegrown contemporary artist, Red Hong Yi talks about her creative process, personal influences, and how her own travels, near or far, impact her art.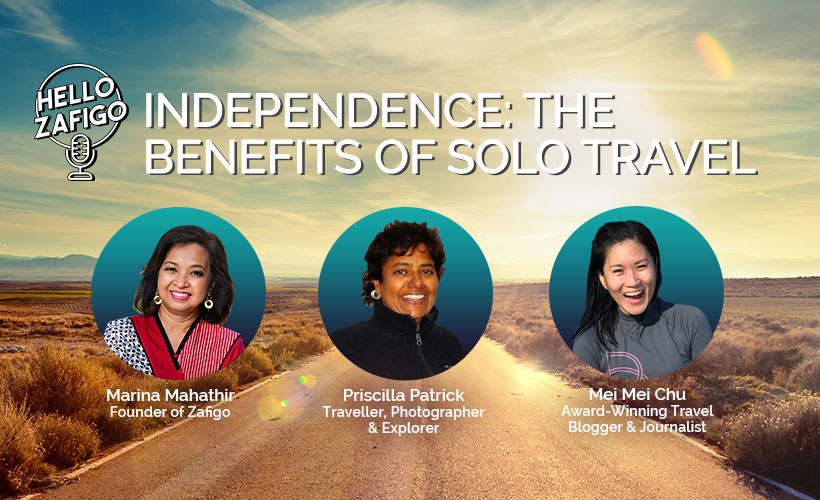 18 July 2020
The Benefits of Solo Travel
There is something special about people who venture out alone to travel the world. Experienced solo travellers, Priscilla Patrick and Mei Mei Chu chat with Marina Mahathir about their solo adventures and leaving the comforts of home, the issues they have faced, places they have seen, people they have met, and so much more.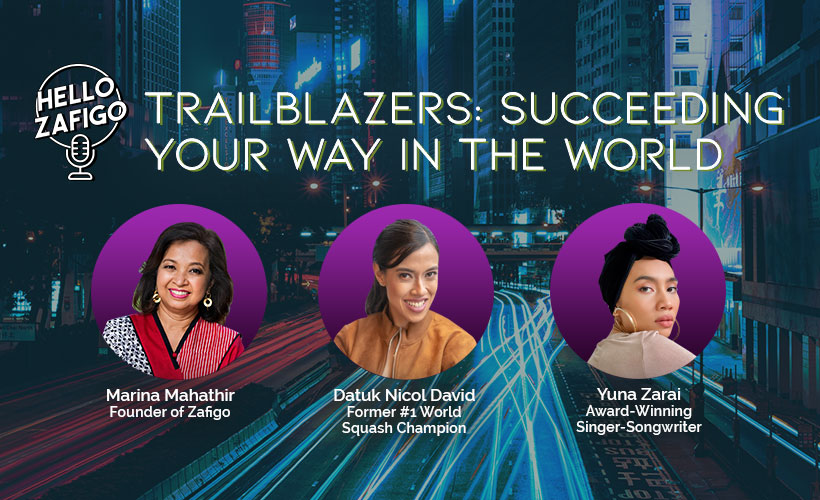 27 June 2020
Succeeding Your Way In The World
What does it take to leave home to pursue a dream and actually make it come true? We speak to two young Malaysians who have made names for themselves and their country in the global arena – squash champion Nicol David and singer-songwriter Yuna Zarai.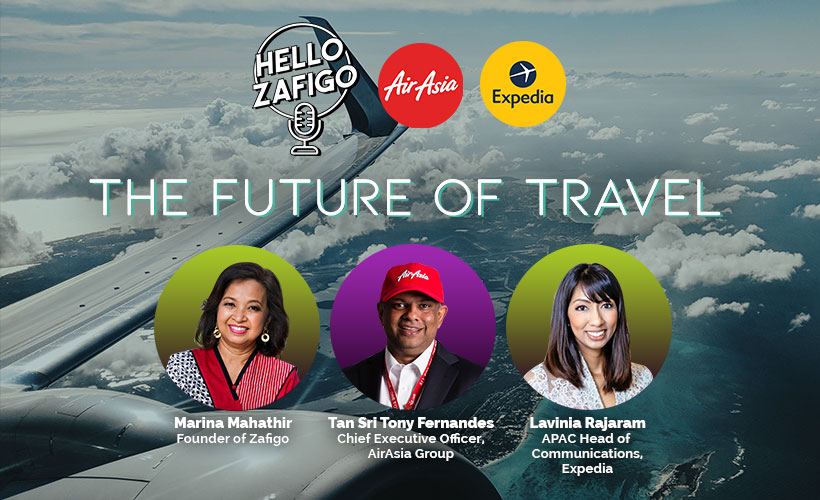 13 June 2020
The Future Of Travel
Tony Fernandes and Lavinia Rajaram discuss the global crisis impact on the travel industry, and AirAsia and Expedia specifically, how the brands are coping, what they are doing differently, and the possible scenarios for the travel industry when we are all released from our lockdowns in the near future.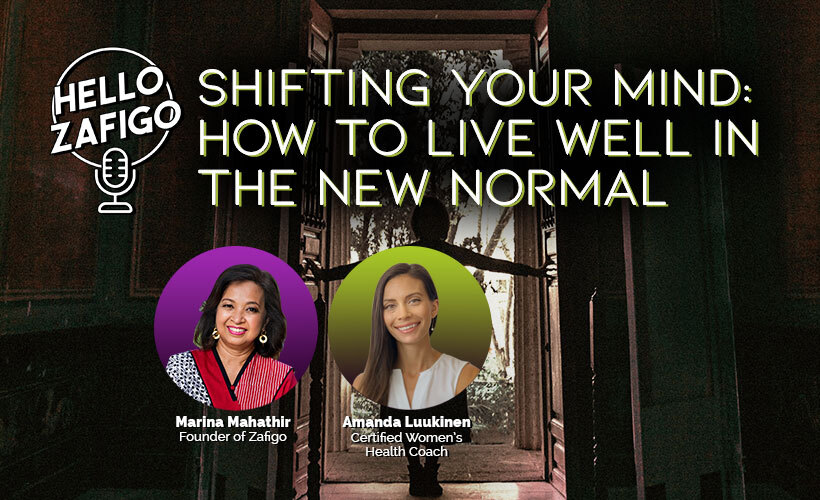 30 May 2020
Shifting Your Mind
The ability to shift your mindset has never been more important than it is now.  As we realise "back to normal" no longer exists, how can we embrace the "new normal" while maintaining mental and emotional health? Certified women's health coach, Amanda Luukinen explores how to live well staying in the same place.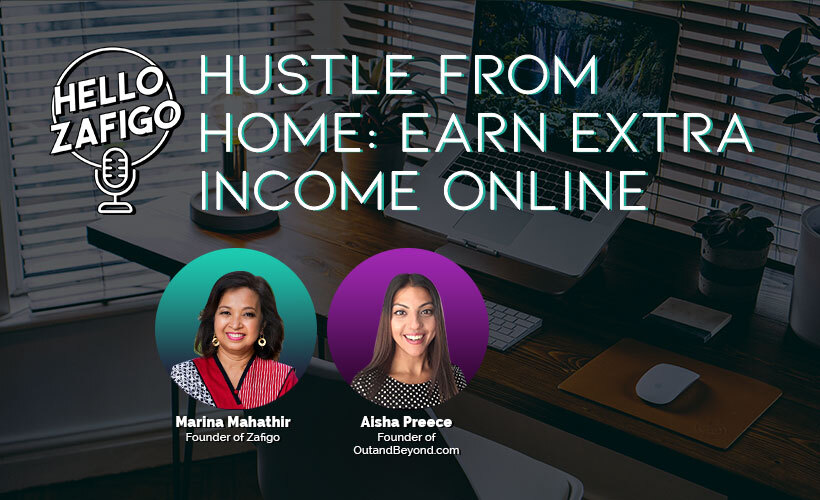 3 May 2020
Hustle From Home
Remote working guru, Aisha Preece takes us through the various ways we can make money online, the skills we need, where to find the opportunities, and how to get started. Aisha also shares useful mindset tips that helped her get started, that you too can use in your own remote working search.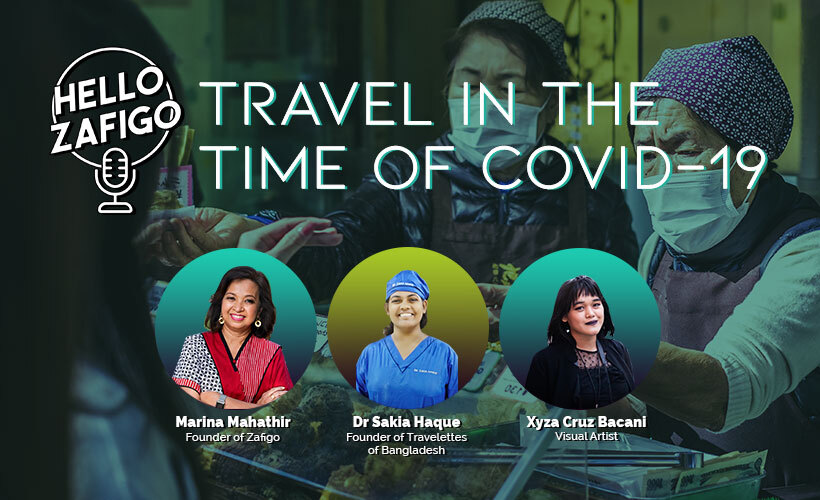 3 April 2020
Travel In The Time Of COVID-19
Marina chats with ZafigoX alumna, Dr Sakia Haque and Xyza Cruz Bacani (visual artist/reporter) share about COVID-19 and the situation in their respective countries, how the governments are handling the crisis, and how the pandemic is affecting them on personal, social, and occupational levels.