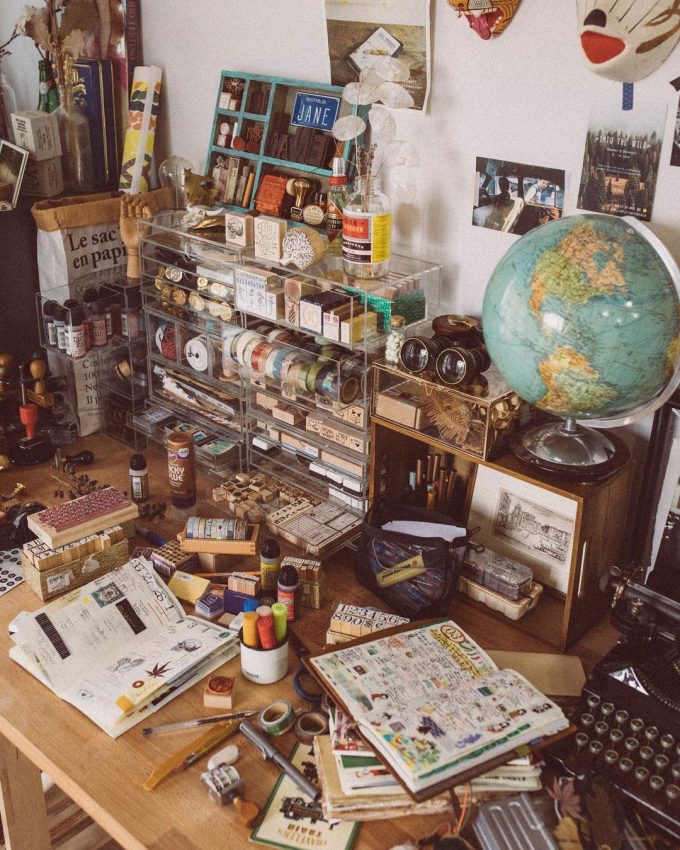 Hello Zafigo is a series of online conversations with people from all walks of life from all over the world. Listen in while they share stories on life, culture, and a common love for travel! After all, life is a journey and realising our fullest potential makes it an adventure!
"I'm buying these special stickers to mark my time in Tokyo."
"These photo booth pics will always remind me of Amsterdam."
"I'm keeping this ticket stub, so I can show my kids that I was at Coachella when Beyoncé performed!"
How many of us have brought home such keepsakes from our travels around the world, vowing to use them as reminders of our adventures, but only to put them in a little box to collect dust at the back of our drawers just a few weeks later?
Collating these items in a presentable way not only beautifies our collection of travel memorabilia, but also allows for creative expression and development, as well as a mindful practice. This process is referred to as journalling, and while not entirely new, it has been given life again in recent times.
In the most recent episode of Hello Zafigo, artist and urban sketcher Gladys Teo-Simpson, and destination wedding photographer Jane Lee – both avid journallers – joined Marina Mahathir in a Hello Zafigo conversation about preserving travel through journaling and art.
Born and raised in Sarawak, and currently based in Jakarta, Indonesia, Gladys has worked as a graphic designer and art director in the advertising industry for 15 years. In 2014, she started painting realistic portraits of dogs, and also got hooked on urban sketching, which eventually drew her into travel journalling. Or "visual diaries" as she calls them.
While she mostly sketches in the time she is at her destination, Gladys tries to inject as much of the 'feel' or 'vibe' of the place into her artwork even when she recollects her trips later.  For instance, the sketches of her time in Kyoto in 2012 are based off her memories of the place, long before she began urban sketching.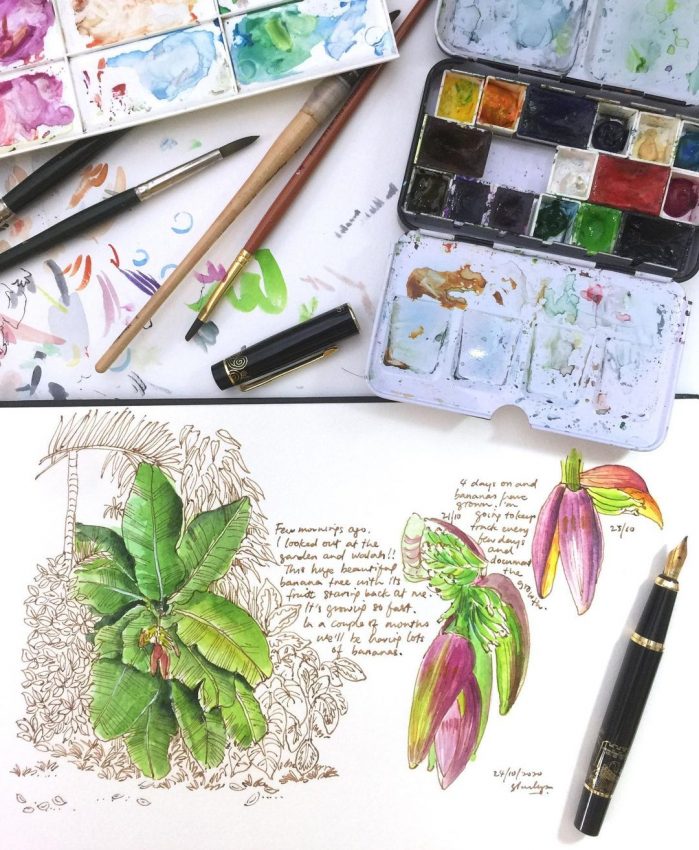 When she travels locally, Gladys carries a small sketchbook in her handbag. On overseas travels, she puts together her own panelled sketchbook using art paper and cardboard and tries to sketch one panel a day. Her trip to London, for instance, took up 12 panels which she laughingly called "crazy long." Throughout the conversation, Gladys showed the Zoom audience various sketches from her travels, all of which came with a related anecdote.
 Photographer and journaller Jane Lee, showed off parts of her published book called Jane's Journal: India in a brief slide show. A travelogue featuring photographs, mementoes, and diary entries from her numerous trips to India, the book is the result of the journalling hobby she picked up in 2015.
Jane started her career in photography by taking photos of herself and soon grew to include events, and fashion catalogues and lookbooks. Eventually, her self-taught photography skills brought her into wedding photography, specifically destination weddings that allowed her to travel abroad. Some of Jane's photography work is currently being exhibited at the Leica Store Kuala Lumpur at Avenue K.
Between photography, journalling, and her 120-plus plants, Jane absolutely cannot pick her favourite activity. "They're all very therapeutic; they all require patience and process," she said.
Filled with awe-inspiring sketches, breathtaking photographs, and thought-provoking tips and ideas on journalling and art, this instalment of Hello Zafigo is definitely a feast for the eyes. Watch the whole episode below.
Follow Zafigo on Instagram, Facebook, and Twitter. Sign up to our bi-weekly newsletter and get your dose of travel tales, tips, updates, and inspiration to fuel your next adventure!