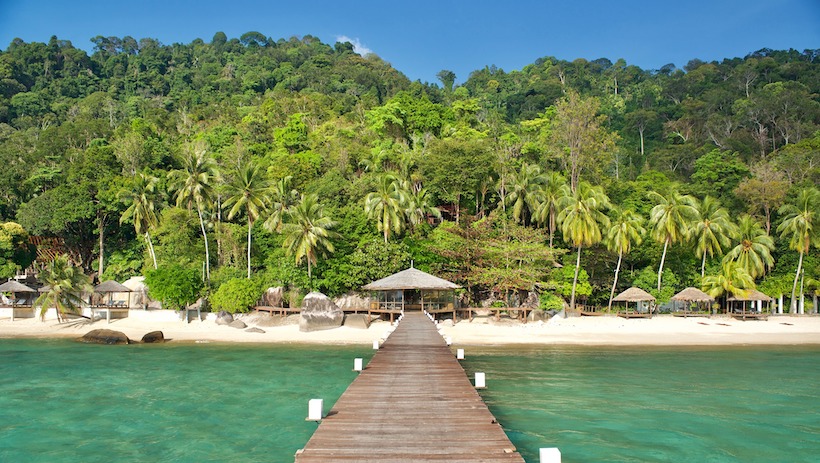 Subscribe to our new Telegram channel for the latest updates.
Hello Zafigo is a series of online conversations with people from all walks of life from all over the world. Listen in while they share stories on life, culture, and a common love for travel! After all, life is a journey and realising our fullest potential makes it an adventure!
We all became professional hurdle jumpers this year – except instead of the usual 12 hurdles, we had about 2020. There was plenty of fumbling at the beginning of the year, and who could blame us? We didn't have time to stretch.
The year has felt like five wrapped into one, and though the grief and trauma will last us a lifetime, so will the lessons we learned. Our favourite one is how adaptable we are, best seen with how we've approached travelling. It's not been easy to have a limit placed on where we can explore, but in doing so, we've been able to see more of our country than we would otherwise have.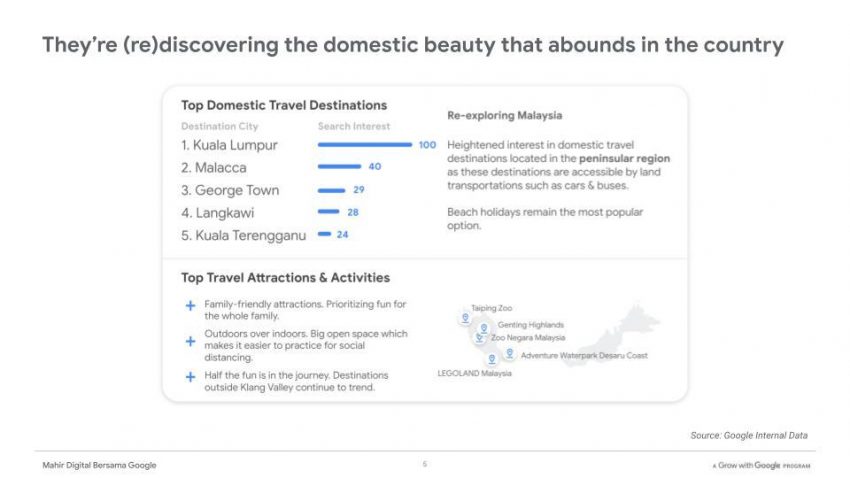 We explored islands beyond Langkawi and Penang, stayed at boutique hotels, and explored more nature and outdoor activities than ever before. Being in the age of data, some companies took the liberty of quantifying our behavioural patterns and reactions to these new changes – Google and Klook being two of them.
With this information, they've been able to paint a picture of what to expect in 2021 (travel-wise, at least), and we managed to get a sneak peek in the recent episode of Hello Zafigo. We spoke to Rohan Raghavan, the Industry Manager for Travel at Google Malaysia, and Emily Tan, the Marketing Lead for Klook Malaysia, on some trends we'll see next year.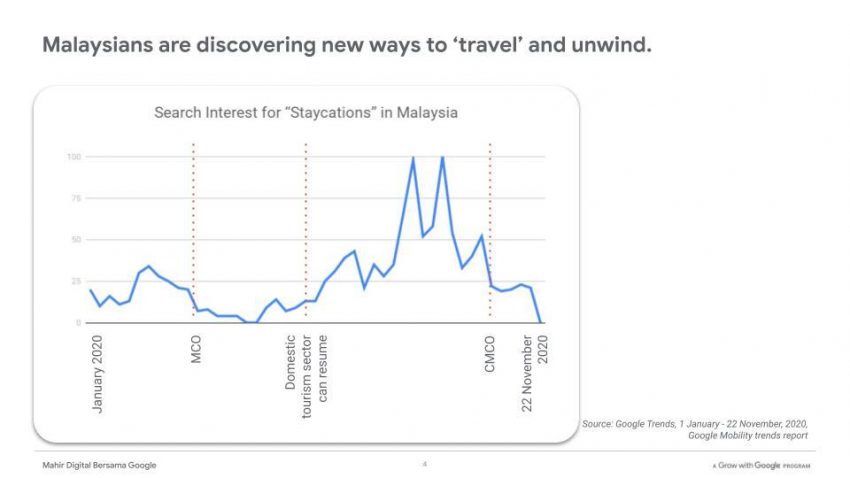 Google conducted surveys across APAC via Mahir Digital to give businesses a better understanding of what travellers will be looking for. Some of the insights include a preference for places that are flexible with cancellation policies, have ample outdoor space, ventilation, and of course, places that are less crowded. But as our founder, Marina Mahathir, put it, "If everyone goes to the places that are less crowded, wouldn't it be crowded and defeat the purpose?"
Despite that, Klook saw an increase in searches for outdoor activities. We have numerous parks and options if you want to surround yourself with nature – there are seven just in Selangor – which makes for the perfect opportunity for businesses in this sector to thrive. If you're an entrepreneur, or run a small business, you may find Mahir Digital's workshops most helpful as they share tips on creating strong connections with customers, and how to understand consumers based on trends. 
Watch, or listen to the session below:
When you look back at this year and struggle to find something to be proud of accomplishing, tell yourself this: I survived a pandemic. 
We'll see you again for Hello Zafigo next year. 
Follow Zafigo on Instagram, Facebook, and Twitter. Sign up to our bi-weekly newsletter and get your dose of travel tales, tips, updates, and inspiration to fuel your next adventure!