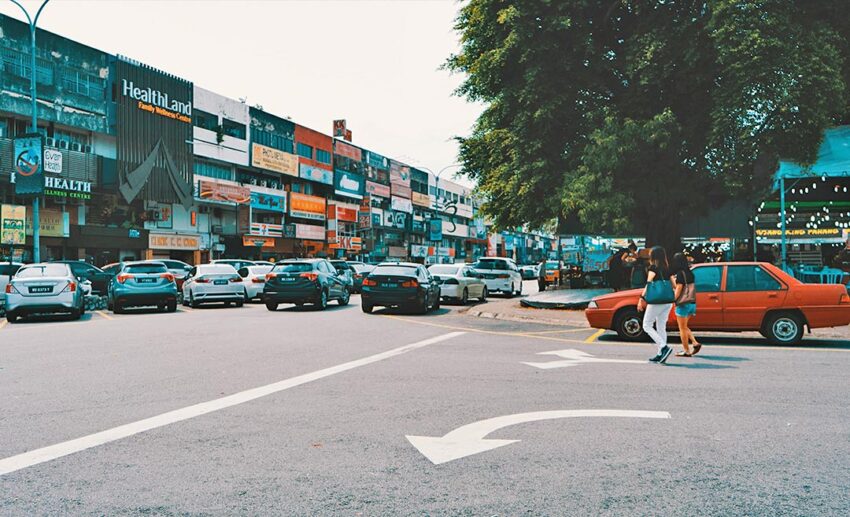 The once sleepy residential town of Petaling Jaya has become more than a convenient location to stay outside Kuala Lumpur, Malaysia's capital. Known as a city for good eats and laid-back vibes, it's home to an estimated 600,000 residents of different races and cultures.
Thinking of taking a 30-minute drive from Kuala Lumpur to visit Petaling Jaya? Here's our complete guide for women travellers to enjoy and explore the sights and sounds of this diverse city.
1. A bit of history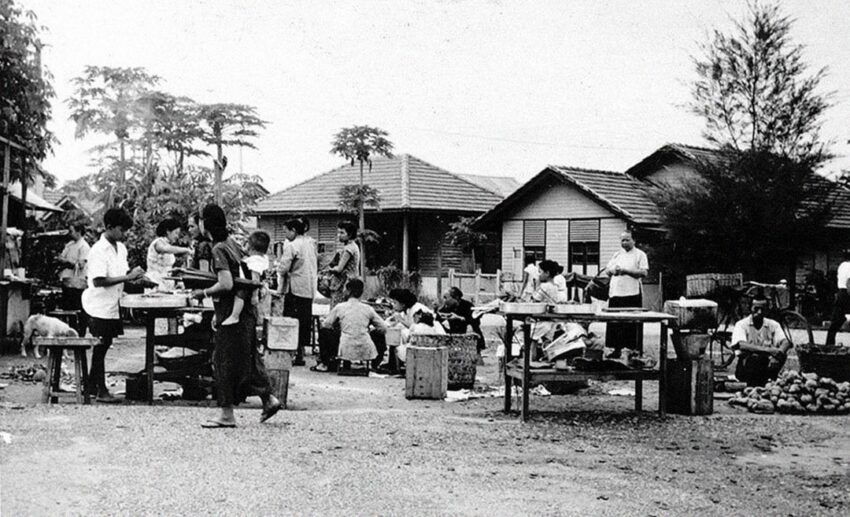 Petaling Jaya was initially developed as a satellite town for Kuala Lumpur, which was facing an overpopulation issue in the 1950s, and to also counter communist insurgency. Development started on a piece of rubber estate (formerly Effingham Estate, which is around current-day Old Klang Road) with 800 houses stretching across 1,200 acres — now known as Old Town.
By 1 February 1974, Petaling Jaya exited being categorised under Kuala Lumpur when the latter became a Federal Territory. A pioneering private development company spearheaded by a group of well-known businessmen went on to develop various townships in Petaling Jaya northwards, and hence the Federal Highway was introduced.
Following the passing of the Local Government Act in 1977, the town authority was reorganised to become Petaling Jaya Municipal Council (or Majlis Perbandaran Petaling Jaya, MPPJ). Then on 20 June 2006, the municipal council was renamed the Petaling Jaya City Council, which elevated Petaling Jaya to its city status.
2. Lay of the land
Petaling Jaya is situated in central Klang Valley, with Kuala Lumpur located to its east, Sungai Buloh to the north, Shah Alam and Subang Jaya to the west, and finally, Puchong to the south.
Being a largely residential city, it's divided into different sections via a numbering system. For easier reference, the central regions of Petaling Jaya are led by Seksyen or SS followed by its number, the northern regions of Petaling Jaya have the PJU (Petaling Jaya Utara) affix, while the southern regions have the PJS (Petaling Jaya Selatan) affix.
Petaling Jaya is generally considered a safe area, with plenty of locals going out and about from day to night. Most places of interest are located within the more bustling sections of the city, as listed below:
Old Town (Seksyen 1 – 4)
Bukit Gasing (Seksyen 5)
Asia Jaya (Seksyen 51A)
Taman Jaya (Seksyen 9)
Taman Paramount (Seksyen 20)
SEA Park (Seksyen 21)
SS2
Damansara Kim (SS20)
Damansara Utama (SS20, SS22A)
Taman SEA (SS23)
Taman Megah (SS24)
Kota Damansara (PJU5)
Bandar Utama (PJU6)
Mutiara Damansara (PJU8)
3. Getting around safely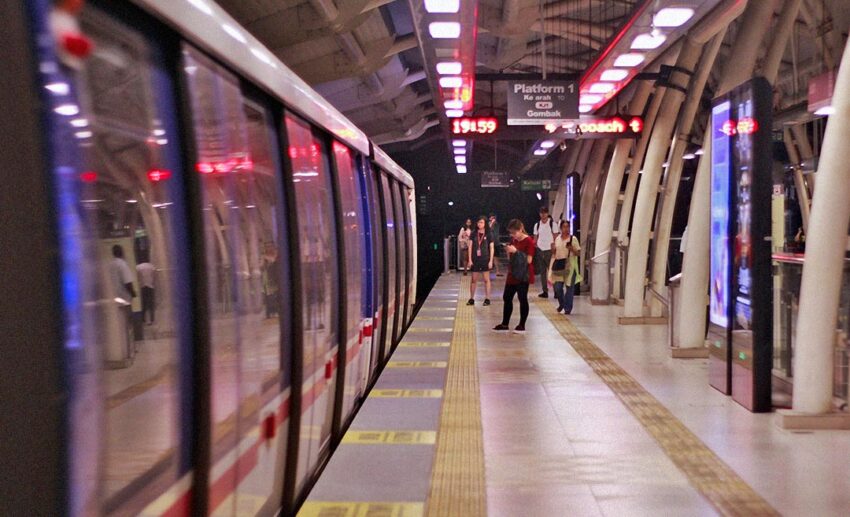 Commuting alone may be daunting, but with the age of GPS technology and Google Maps, it's manageable and mainly accessible to travel within Petaling Jaya via public transport.
The Kelana Jaya LRT (light rail transit) line services from Putra Heights, Subang Jaya, all the way to Gombak, Kuala Lumpur. The train service has a total of 37 stations, with eight of them located within Petaling Jaya.
Token tickets are available per trip, or enjoy cheaper fares when you purchase a Touch 'n Go card at the information counter of any station. The train service runs from 6am to 11:50pm daily, and if you can, try to steer clear of the rush hour crowd (7am to 9am and 6pm to 7pm). If you can't, it's best to have your belongings within your line of sight.
For locations within Petaling Jaya that can't be reached via train, various bus routes are available. Fares are significantly cheaper than taking the LRT, but can be more time-consuming. There's also the PJ City Bus service, which has six routes and covers various landmarks and residential zones in the city.
The service is free for Malaysians, but chargeable at 90 sen per ride for foreigners. To take the PJ City Bus, download the CEPat mobile app, register for an account, and scan the QR code upon boarding. Tourists must reload their e-wallet in the app, which will be deducted per ride upon each QR code scanned.
Commuting between various places within Petaling Jaya requires hiring a car, as not all locations are easily accessible by walking under sweltering hot weather. However, various e-hailing services are available such as Grab, AirAsia Ride, and inDriver mobile apps. Not fond of having a stranger to shuttle you around? The women-owned and operated Riding Pink app allows you to pre-book your rides in and around Klang Valley — perfect for those who like to plan ahead!
4. Where to stay
Although Petaling Jaya consists mostly of residential areas, there are plenty of international hotel chains, boutique hotels, and homestays within the city. Be it for business or leisure, there are plenty of options for all budgets. Check out our top picks:
Sheraton PJ ($$ – $$$) is a recent addition to Marriot's hotel network in Malaysia. This 5-star hotel is also conveniently located by the Asia Jaya LRT station.
One World Hotel ($$ – $$$) is connected to One Utama Shopping Centre and is well-known for its quality buffets and timeless rooms.
Nestled in the heart of Damansara Uptown, Ryokan Chic Hotel ($) offers no-frills, Japanese-inspired rooms at affordable rates, and has plenty of fantastic food options within walking distance.
It's not uncommon for homeowners to rent out their properties through Airbnb. There are plenty of cosy options within serviced apartments or landed properties with their own flair, such as this loft apartment near Mutiara Damansara that exudes industrial-chic or this wabi-sabi-inspired abode in Bandar Sunway.
5. Get cultured
Learn about the tales and history of Petaling Jaya at Petaling Jaya Museum, which is a small museum hidden within Taman Jaya in the Bukit Gasing area. Entry is free and open from 9am to 5pm from Monday to Thursday. The museum is a 10-minute walk from the Taman Jaya LRT station.
Popular amongst Buddhists and the Thai community is the Chetawan Buddhist Temple, also situated in the Bukit Gasing area. It's also the only Buddhist temple in Malaysia that houses sacred Buddha relics. A good time is visit is during Songkran (Thai Water Festival) celebrations on 13 April.
Sri Sithi Vinayagar Temple is the largest temple in Malaysia that worships the Hindu deity Lord Ganesha and boasts intricate Dravidian architecture. This Hindu temple is always packed on Deepavali, but is a sight to behold on Ganesh Chaturthi, an annual celebration commemorating Lord Ganesha's birth.
💡 ZafigoTip: When visiting places of worship, remember to dress appropriately – bare shoulder tops, open-toed shoes, or skirts/ pants above the knee are usually frowned upon. A good rule of thumb is to cover your shoulders and lower part of the chest – bring along a scarf that you can use as a shawl in emergencies or when you're unsure that your attire meets the dress codes.
6. Good food everywhere
It's hard to pick where to eat when in Petaling Jaya because almost everything here tastes good! From the famous durian stalls in SS2 to fancy omakase restaurants, you can easily find virtually any type of cuisine you desire within this city. Here are a few eateries at the top of our must-try list.
For an authentic kopitiam experience, Thong Kee Cafe at SEA Park has cheap but flavourful Hainanese eats. Their must-tries are the TK 1+1 (coffee with milk tea) drink, Hainan toast with kaya and butter, and the TK Signature Fried Prawn Mee. Other stalls also sell noodles, roasted pork rice, and more Chinese dishes, but note that there's almost always a long line to dine in.
The best nasi lemak you'll ever taste is at Village Park Restaurant, Damansara Uptown. Their coconut rice is aromatic and fluffy; the fried chicken portions are huge and always extra crispy.
As one of the pioneers of the local fast food scene, MyBurgerlab is recognisable for its signature charcoal buns and creative burger menu with a Malaysian twist. Their SEA Park outlet was where they started their burger empire, and they're still going strong after 11 years! Local favourites are the Salted Egg Yolk burger and the Beautiful Mess.
Located right next to MyBurgerlab is A'Han Nyonya Kuih, a specialised pastry store selling traditional Malaysian Nyonya and Malay kuih. Each bite-sized kuih costs a pretty penny (starting from RM1.50 and above) but trust us – the quality and taste are worth your buck. Their specialty is the angku kuih and kuih lapis.
For first dates or friend gatherings, Table & Apron at Damansara Kim does scrumptious fusion eats with seasonal local produce. Must-tries are their pasta dishes and clam in white wine. Make a table reservation on their website, as they rarely entertain walk-ins.
Kanna Curry House at Seksyen 17 serves mouth-watering banana leaf rice and is a popular weekend lunch spot. With unlimited rice refills and curries, it's an affordable yet delicious meal for those with big appetites!
Hidden within the PJ Old Town Hawker Centre, Gerai Minum Weng Kee (also known as Auntie Peggy's Ice Kacang & Cendol) is famous for their shaved ice desserts – cendol and ais kacang. Topped with creamed corn, roasted red beans, and pandan jelly with a drizzle of aromatic gula Melaka, it's the perfect sweet treat for hot days.
7. For fitness enthusiasts and weekend warriors
If you've got fitness goals to achieve or want to go offline for a few hours to enjoy nature, there's a myriad of activities in Petaling Jaya that'll get your body moving while having fun!
Brisk walks in the park are calming, but why not up the ante with beginner-friendly hiking trails? Bukit Gasing Forest Reserve is a popular spot for families and seasoned hikers alike— the 4-km trail loops through Kerinchi (now known as Bangsar South), Kuala Lumpur, and takes approximately an hour and a half to complete. It also offers panoramic views of Petaling Jaya and also a photo op on a suspension bridge.
Kota Damansara Community Reserve boasts eight trails open to hikers and even mountain bikers (selected tracks only). The Unity Peak and Denai Tiga Puteri trails are the most popular, offering unobstructed views of Kota Damansara. For the uninitiated, you can also book a hiking tour here where your guide is a Temuan native to the area.
💡 ZafigoTip: We recommend visiting the hiking trails mentioned during weekends when there's a bigger crowd. You can opt to be there from 8am onwards, but do note it gets really hot in the afternoon.
Bouldering may be a shiny new sport that's reached new heights since its debut during the Tokyo 2020 Olympics, but Camp5 at 1 Utama Shopping Centre has been around for 18 years and is home to Malaysia's tallest indoor climbing wall. Fees for 1-day passes for adults start at a reasonable rate of RM31.50.
BUMP Bouldering at Section 13 is another option offering attractive rates, and weekly wall resets – meaning that you can challenge yourself to different bouldering routes each week.
For a blast from the past, pop by RollerWa's Bandar Utama outlet. Conveniently located in 1 Utama Shopping Centre, you can boogie to 70s beats and groove to current hits as you zoom across the skating rink.
If you're up to learning or flexing your competitive inline skating or ice skating skills, The Blade School at Section 13 is the place to be. They also host ladies' skate nights frequently.
Have kids in tow, or do you just want to have fun while sweating it out? Check out ESCAPE Petaling Jaya, a fitness theme park within Paradigm Mall with many thrilling obstacle courses!
8. Purr-lenty of places to visit for pet lovers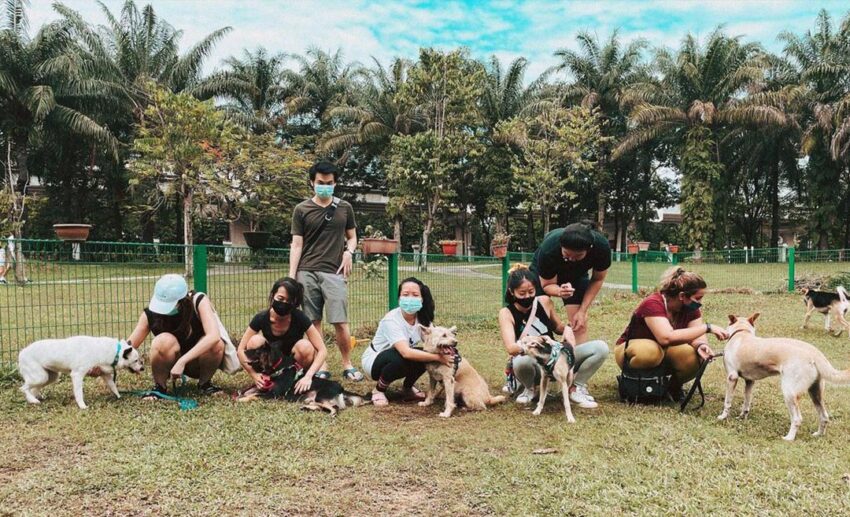 Petaling Jaya is growing increasingly pet-friendly, with small business owners, independent cafes and even a handful of franchises opting to be pet-friendly. Pet lovers should check out these spots around town:
The Square by Jaya One is a pet-friendly neighbourhood mall with large open spaces, pet amenities and furkid-friendly restaurants at Section 13. Cat lovers can visit Stickerrific for novelty stationery and to meet their store cats. Adoption drives are hosted at The Square monthly, and a puppy kindergarten is held every Saturday.
Megah Rise Mall is a new apartment and residential mall in Taman Megah that boasts pet-friendly restaurants and a pet cafe called PooF. This cafe has a curated menu for humans and pets, a shop section for pet toys and necessities, and even an event space to host furkid parties.
Situated just by the New Wing at 1 Utama Shopping Centre, Central Park is the only dog-friendly public park in Petaling Jaya. The 10-acre-wide park has a jogging trail, a children's playground, and a fenced area for dogs to roam freely. Come by Saturday morning to watch pups having etiquette and agility lessons!
If you don't have a furkid but would love to mingle with smaller-sized dogs, check out Clawset Pet Cafe at Damansara Jaya. They have resident Pomeranians, poodles, and an orange tabby cat.
Alternatively, you can play with bigger-sized doggos at Huskiss at SS7. For a small fee, you'll get an entry drink and playtime with huskies, malamutes, and a Samoyed.
9. Cool spots to check out
Once named one of the coolest neighbourhoods in the world by Time Out back in 2020, Taman Paramount is still where all the cool kids hang out. From curated vintage stores such as FIFTH and Del'cs Retail to trendy cafes like Spring Spring Cafe and Chabashira Tea Roastery, you can easily explore this vibrant neighbourhood. Check out our weekend itinerary here.
Amcorp Mall is easily accessible via the Taman Jaya LRT station and is a go-to spot for hobbyists. Filled with speciality toy stores (there's even a shop dedicated to just Funko Pops and Hot Wheels), bookstores, tasty Malay-style nasi campur stalls, and a vintage market; this treasure trove is usually bustling with activity come weekends.
Another cool thing to do is to traverse the pasar malam (night market) to check out local produce, street eats, and interesting bits and bobs. These night markets usually start from 5pm onwards till late, and sellers would take up the entire road to peddle their wares.
Three pasar malams within Petaling Jaya are worth checking out: the Taman Megah Night Market on Sunday, the SS2 Night Market on Monday, and the Seksyen 3 Kota Damansara Night Market on Friday.
10. Lounges over clubs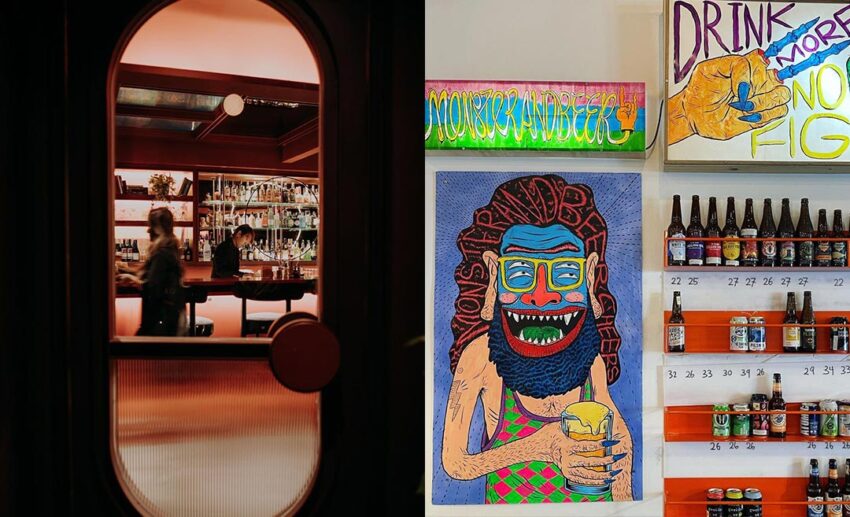 Opposed to the energetic nightclub crowds in Kuala Lumpur, the nightlife scene at Petaling Jaya is more muted, where bars, lounges, and speakeasies are preferred. For those who don't imbibe, there are 24-hour mamaks in almost every neighbourhood.
Franchises such as Uncle Don's and The Beer Factory are dotted across Petaling Jaya and are favoured for their cheap eats and drinks, but it could get pretty loud at times due to the crowds. For a more ensconced space, visit Monster and Beer at Taman Paramount for craft beer on the tap from breweries worldwide.
Tavern 13 at Seksyen 13 is where you'll find good acoustic tunes if you fancy chill vibes with live performances. For flavourful and inventive drinks, check out The Locker & Loft at Damansara Kim, a speakeasy bar with steampunk decor hidden behind a block of beat-up lockers on the first floor of an unassuming shophouse; or the newly-opened Remedy Cocktail Bar at Taman Paramount.
Mamaks are 24-hour eateries usually operated by Indian Muslims that serve mostly South Indian and Malaysian grub. A famous spot in SS2 is Original Penang Kayu Nasi Kandar, renowned for its metre-long roti tisu and flavourful nasi kandar dishes.
Another popular mamak spot, SK Maju, is just opposite the Taman Bahagia LRT station within the SS2 area. SK Maju does amazing Indian-style fried noodles (think Maggi goreng, mee goreng) and roti canai.
💡 ZafigoTip: It's best to have a companion to spend your night out for safety reasons, but if you decide to fly solo, rest assured that the places mentioned above attract a relatively good-mannered crowd and are located at brightly-lit and busy parts of Petaling Jaya.