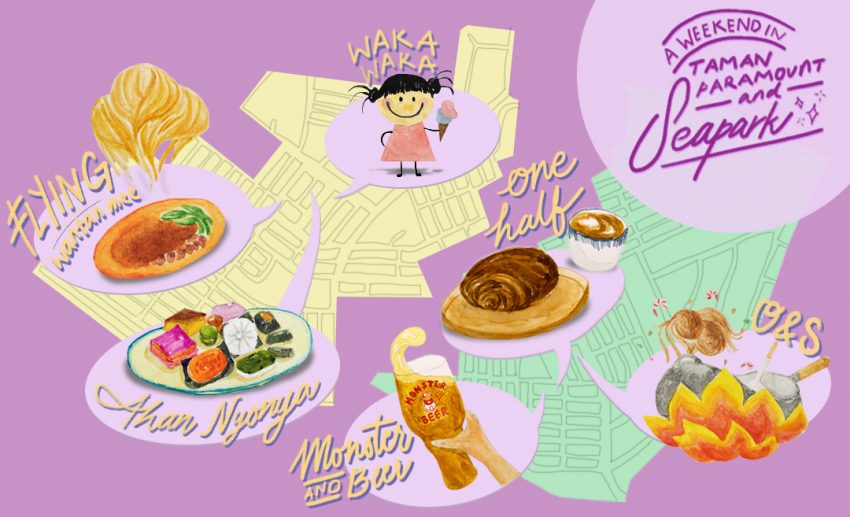 Subscribe to our new 

Telegram

 channel for the latest updates.
You might've read recently that Taman Paramount, an unassuming district located in Petaling Jaya, was listed on Time Out's list of 'The 40 coolest neighbourhoods in the world'. 
Naturally, I was beaming ear-to-ear to see the place where I spent my entire childhood, teenage, and young adult years getting international recognition! This unassuming neighbourhood managed to inch its way in and stand amongst famous neighbourhoods such as Sham Shui Po in Hong Kong, London's Soho, and Chula-Samyan in Bangkok.
But what makes this neighbourhood so special? Although the guide mentioned the stretch of new-age eateries and bars on Jalan 20/13, there was no mention of local haunts and things to do. So, here's a local's guide to what to do in Taman Paramount, and for good measure, we've thrown in some must-dos for the neighbouring area, Seapark.
History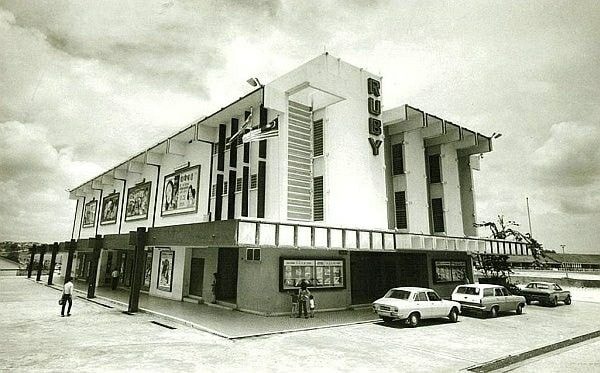 Taman Paramount and Seapark were developed in the mid-1970s, as part of Petaling Jaya's commercial and residential development plans. You can locate a part of history right in the middle of Taman Paramount – just look out for Star Grocer, which used to be a movie theatre aptly named Paramount Cinema. Quoting my dad, Paramount Cinema was "the biggest cinema at that time," which closed down due to changing technology and the rise of VCD sales. There was also a cinema in Seapark called Ruby, which served as one of the many locations where my parents went on date nights, that was unfortunately torn down in recent months. Both my parents fondly remember the concept of cinema during those times, and it isn't what we're currently familiar with – think creaky wooden chairs and no air conditioning.
Getting there
Hopping on a train is probably one of the easiest ways to get here. From KL Sentral station, take the Kelana Jaya LRT line to Taman Paramount Station. The train ride lasts approximately 30 to 35 minutes. 
Things to do
View this post on Instagram
You may think that Taman Paramount is a small neighbourhood, but you can easily spend an entire day relaxing and exploring the area. Wake up early and start your day with a run at Taman Aman. With not one, but two playgrounds and a basketball court in this community park, it's a great spot for the family to break a sweat. If you're a fishing enthusiast, feel free to cast a line into the Taman Aman lake. 
View this post on Instagram
Alternatively, if you're looking for a fun sweat session that's not held in a run-of-the-mill, franchised gym, a short 15-minute walk from Taman Paramount leads you to Muay Fit PJ. Muay Fit PJ specialises in Muay Thai, Mixed Martial Arts, Brazilian Jiu-Jitsu, and boxing. Group classes, personal training sessions, and children's programmes are available.
Running out of groceries? Head over to Sea Park Wet Market in the morning, or if you're in the area on a Sunday evening, walk along the roads and get fresh groceries from farmers at the Sea Park Sunday Night Market. The night market is also a great place to sample street food at affordable prices.
View this post on Instagram
One Half sells a wide variety of local artisanal goodies, such as scents, stationery, and even plants; a great place to support small businesses in these trying pandemic times. Next to this quaint shop is Awe Gallery, a space that hosts events ranging from art exhibitions to flea markets. Check out their Instagram page for updates.
If you're interested in rediscovering your community and neighbourhood, hit up Jane's Walk Kuala Lumpur on Instagram. They offer free and informative weekly walks around neighbourhoods in Kuala Lumpur and Petaling Jaya with local guides. At the time of writing, all walks are cancelled due to COVID-19, but do follow their page for future updates.
Good food
What's a fun day out without some amazing eats? 
For breakfast

View this post on Instagram
A local haunt, O&S Restaurant is a traditional coffee shop famous for prawn mee (noodles), laksa (spicy noodle soup), and char kuey teow (fried rice noodles). Come early during the weekends to avoid huge crowds as it can get very crowded after 9am.
View this post on Instagram

If you love yong tau foo (tofu filled with ground meat), you will love the wide variety offered at Yong Tau Foo Khong Kee. This eatery is located at the shop row right behind O&S Restaurant, so take note to leave some space for a second breakfast. Do also try their congee – infused with dried mussels and peanuts, it's unique in its own way!
For lunch
View this post on Instagram
Walk those calories off by taking a short 10-minute walk from Taman Paramount to Seapark. Ganga Cafe is a popular Indian vegetarian spot from Bangsar that has recently opened its doors in Seapark. The quality of the food here lives up to the hype. Even their beverages are noteworthy – a personal favourite is the Pranic Juice that's a delectable combination of lemon, lime, mint, ginger, cumin, pepper, and soda water.
View this post on Instagram
There are also two food trucks that you'll always spot in Seapark. Hasan's Rojak and Cendol is parked by CS Foods and offers yummy rojak (fruit and vegetable salad) as well as refreshing cendol (iced dessert). Aik Prawn Mee and Assam Laksa can be found parked by the Sea Park Wet Market and offers authentic Penang assam laksa and prawn mee.
View this post on Instagram
Hoe Fong Chicken Rice is an office crowd-favourite in Seapark. A hit here is the Chinese-style fried chicken paired with fragrant rice and a bowl of soup. Make sure to walk along the rows of shop lots after your meal to grab some snacks for later!
For tea-time, desserts, and coffee
View this post on Instagram
Waka Waka Gelato is located opposite the Sea Park Wet Market and sells artisanal gelato flavours that are unique and hard to find. Think burnt cheesecake, egg tarts, and their recent Deepavali creation – murukku! We recommend opting to eat-in as their gelato can melt fairly quickly. Keep in mind that the menu changes constantly, so we also recommend checking their Instagram for daily menus.
View this post on Instagram
Ahan Nyonya Kuih is situated along the same row as myBurgerlab and sells the best Nyonya kuihs (traditional cakes) in the Petaling Jaya area. Come early to grab your favourite kuihs as they sell out by 4pm (sometimes earlier on a good day!).
Yuen Ting Restaurant offers teatime done the Chinese way – fritters, tong sui (warm soup or custard served as dessert), and soya bean. We strongly recommend their soya bean as it's brewed with Bentong's famous ginger, giving it a silky smooth texture that packs a slight heat.
View this post on Instagram
Cool off at Kakiyuki after your walk back from Seapark by indulging in Japanese shaved ice, also known as kakigori. It's also a nice spot to sit around and lepak (hang out) with friends and take Instagram-worthy pictures.
View this post on Instagram
For coffee, you can't go wrong with having a cuppa at One Half. Fluffed Cafe offers fluffy dessert waffles, and of course, a mean cup of joe. If you're in for a treasure hunt that ends with good coffee, recently relocated Hide and Seek Coffee offers their guests high-quality roasts. One hint to locate their cafe: it's located along the same row as Restaurant Kong Sai, so keep your eyes peeled for a staircase labelled '33A'.
For dinner and a nightcap
Saunter back to Seapark for wantan mee (wonton noodles) and be amazed by your noodles flying in the air! A tiny cart along the street, the cook of Flying Wantan Mee guarantees you a spectacle and also a mean plate of food that's equal parts delicious and theatrical.
If you're in Taman Paramount and feeling peckish, drop by Restaurant Kong Sai for their chicken rice and stuffed tofu. You get the option of choosing free-range chicken and even kampung chicken for an affordable price. The roast duck rice stall at Restaurant Loong Foong has also received quacking-good reviews for their crispy duck skin and juicy meat.
View this post on Instagram
Finally, end your day in Taman Paramount by grabbing a cold one with the girls (or boys!) at Monster and Beer. Soak in the ultra-cool and vivid contemporary artwork on the walls as you chat the night away with your buddies. Tingle your taste buds at Ice Cream Bar, located next to Ahan Nyonya Kuih, for some alcohol-flavoured ice creams such as Whiskey & Nuts. Their Musang King and Rum & Raisin flavours are highly sought after! Just another cool way to culminate your day in one of the world's coolest neighbourhoods.
Follow Zafigo on Instagram, Facebook, and Twitter. Sign up to our bi-weekly newsletter and get your dose of travel tales, tips, updates, and inspiration to fuel your next adventure! 
38664, 39619, 39562