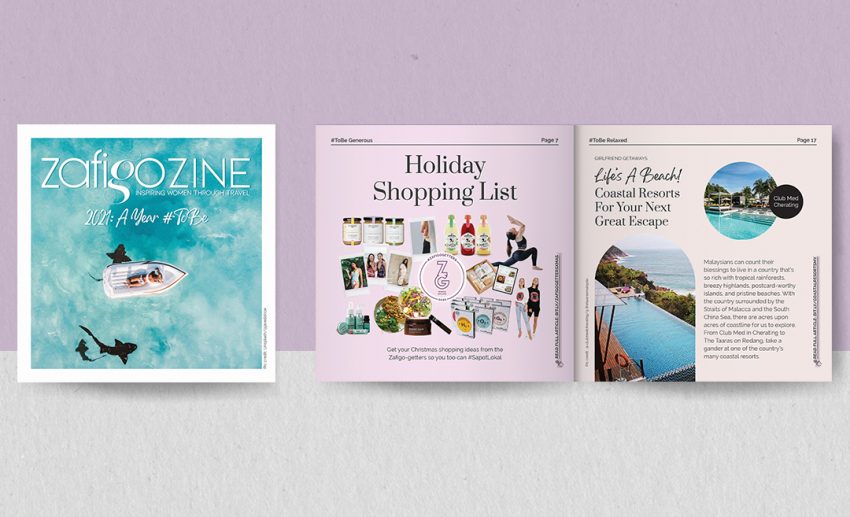 [button url="https://zafigo.com/wp-content/uploads/2020/12/ZafigoZine-2021-A-Year-ToBe.pdf" size="large" value="CLICK TO DOWNLOAD" color="#94288e"]
It's December already?! Yes indeed, people, and we can't wait to wrap up 2020, put it in the far recesses of our proverbial closets, and never let it see the light of day again. Although, we have to say that not everything has been bad this year. 
In March, when the pandemic flared and the worldwide lockdown began, Zafigo found ways to keep our readers engaged and hopeful. We armed you with a plethora of content and information we felt would help you cope while being stuck at home. We showed you how to bring the world into your home with cyber walkabouts in some of the world's greatest cities and recipes from around the world. We also shared tips on earning money from your couch and managing your mental health.
During this time, we also got an inkling that ZafigoX wouldn't be feasible this year and used this as an opportunity to try out some new things. The pandemic birthed two new ventures for us. The first was Hello Zafigo, a series of online conversations with people from all walks of life from all over the world; and the second, ZafigoZine, a bite-sized downloadable of some of the best and most relevant content from Zafigo that you may have missed.
The first issue of ZafigoZine was the #StayHome edition that featured helpful ideas and suggestions on how you can keep from going stir-crazy while in quarantine. The second issue – our #Independence edition – celebrated our shift into the Recovery Movement Control Order (RMCO) that allowed Malaysians to travel and explore domestically. It was a much-needed respite from being shut in at home, and we were more than happy to give you getaway ideas to shake off the banality of lockdown life.
With the year-end looming in the horizon, we thought we'd squeeze in the third issue (and final one for the year) of ZafigoZine. Christened the #ToBe issue, we're bringing you stories that we hope will help you look past 2020, and into 2021, where positive possibilities seem to abound.
In the coming year, we're pushing you #ToBe everything you can be in spite of the pandemic – adventurous, worldly, curious, cultured, and more. We're also showing our support for local businesses and the incredible women who run them in the first-ever Zafigo-getters series and encourage you to do the same. Besides holiday shopping, and ringing in the festive season with some killer playlists and podcasts, we urge you to celebrate the new year with getaway ideas that will take you down the road less travelled.
This edition of ZafigoZine is something we hope will pave your way to brighter days in 2021. Don't forget to share this download with your friends and family to let them know that the upcoming 12 months will make up the year #ToBe.
Until the next one, Merry Christmas and Happy New Year from everybody on #teamZafigo to you!
Click the image below to download your complimentary copy of ZafigoZine 2021: A Year #ToBe.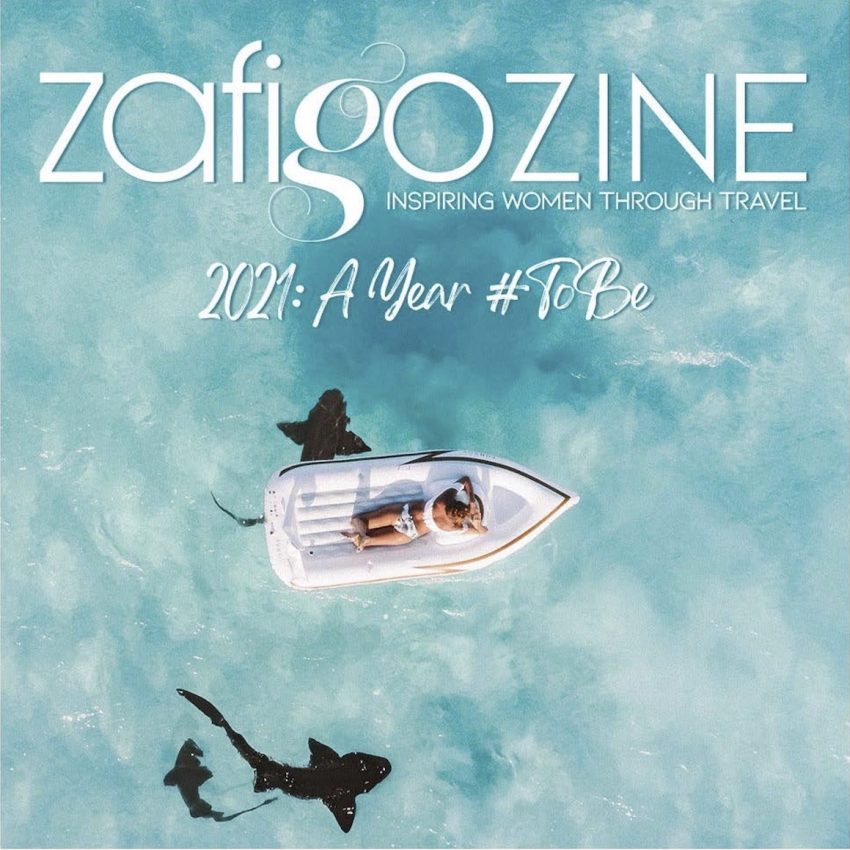 Get all the latest travel stories from Zafigo. Follow us on Facebook, Twitter, and Instagram