We can hardly believe that it's been three months since the debut of ZafigoZine. In April, we gave you our very first edition of this e-zine themed #StayHome. This inaugural issue gave our readers ideas on how to travel from the comfort of their couch. There was a list of movies to temporarily satisfy the hodophiles and even some recipes to bring the world into your home.
With the easing of the lockdown in Malaysia, there is no better time to bring you the second edition of ZafigoZine. We thought that it was only fitting to make this the #Independence Edition, since Hari Merdeka (Malaysian Independence Day on 31 August), as well as Malaysia Day (16 September), are right around the corner.
In this issue, we give you inspiration for domestic travel within Malaysia. Whether you're taking a road trip to a different state, flying to one of our many islands, or staycationing right where you are, there are plenty of ideas on how you can make the best of your backyard adventures.
We realized that there is no better push for Malaysians to explore our beautiful country than through our favourite national pastime – food. The #Independence Edition serves up star dishes and delicacies from each of the 14 states for you to map out your very own gastronomic tour. Plus there's a recipe to a deliciously Malaysian cocktail (instructions for mocktail version included) that you can shake up at home.
Additionally, we drop some gems for those of you who are considering backpacking for the first time. Also, learn how you can upskill yourself for future travels that can potentially generate passive income. Finally, we share tips on how you can stay safe and healthy all while navigating travel in the new normal.
We're hoping that this #Independence Edition of ZafigoZine encourages you to invite some excitement and adventure into your life to fuel your wanderlust. Do share this e-zine with your friends and family to help inspire their domestic travels too.
Until the next one, safe travels!
Click the image below to download The #Independence Edition of ZafigoZine.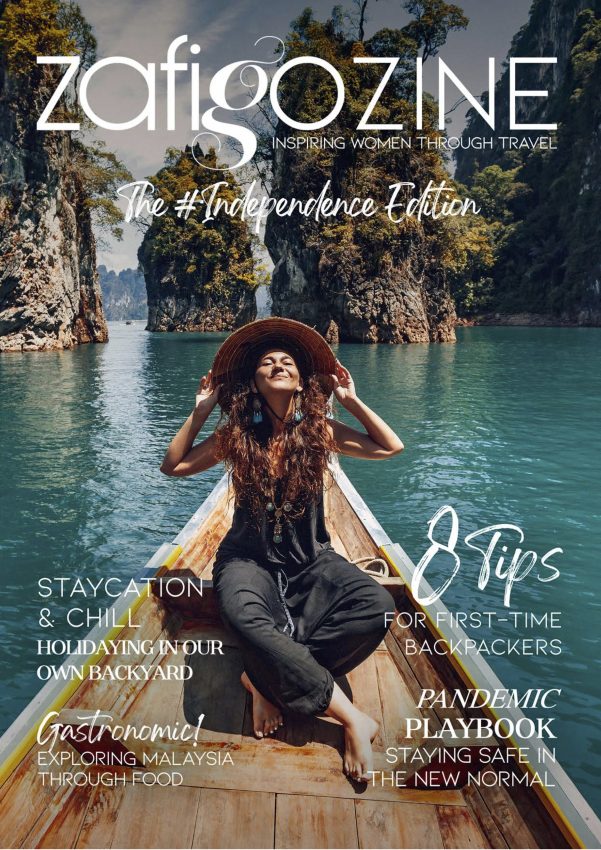 Get all the latest travel stories from Zafigo. Follow us on Facebook, Twitter, and Instagram