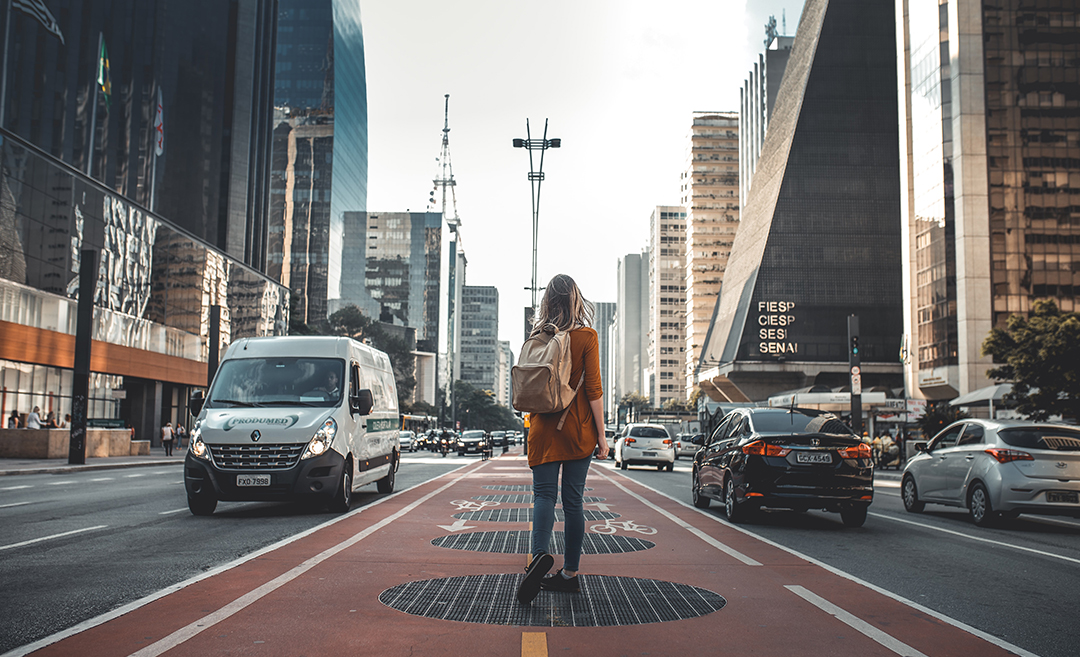 Subscribe to our new 

Telegram

 channel for the latest updates.
We get it; you're probably so over virtual travel right now and can't wait to jet, set, and go for real. But the world is vastly different today, and with a new spike in COVID-19 cases in the past week in Malaysia, social distancing and staying in is probably still the wisest move. 
For those thirsting to see the world again or those who have fully embraced the #NewNormal of at-home life, why not jump on a virtual walking tour instead of (further) exhausting your Netflix queue? Here are some of the best cityscapes to explore from the comforts of home: 
1. Hanoi, Vietnam
Head to Hanoi and explore the Old Quarter – a popular hotspot in the capital city of Vietnam. This walking tour brings the hustle and bustle of the ancient town to you as you take a stroll along its busy streets. With the sights and sounds and street stalls on full display, it'll almost be like you're there. Almost.
2. Tokyo, Japan
Sure, the Tokyo Olympics may have been postponed to 2021, but you can still wander about the streets of Tokyo with a little virtual help. Start your night at the Higashi-Shinjuku station with this video, then, head over to Kabukicho where you can stroll through some bars and restaurants, and finally, explore the Shinjuku bus station. Looking for something different? There are even walking tours of sunny days walking from Shibuya to Harajuku, ASMR videos of walking in the rain in Tokyo, and more. 
3. Seoul, South Korea
South Korea dreaming since you've watched all of Crash Landing On You in one sitting? Well then, this is the virtual tour for you! Walking you through the Myeong-dong area at night, this 30-minute video will show you that Seoul's got soul via street food carts, cosmetic and skincare shops, cafes, restaurants, and heaps of other exciting things. However, for something more laidback, you can take a longer walk in a different part of South Korea instead. There are also other night walks around Itaewon, Hongdae, and Gangnam for you to queue up!
4. Pyramids of Giza, Egypt
Transporting viewers to a sandy terrain dotted with looming pyramids, this walking tour starts at the Mortuary Temple of Khafre, passing by the pyramids of Khafre, Khufu, and Menkaure, before ending at the iconic Sphinx. While no 4K video can truly capture the magnificence of these monuments, we'd say this series of videos comes pretty close.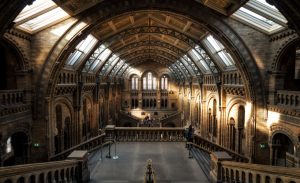 Not much of a city slicker and more of a culture vulture? Discover the world virtually by exploring these great museums.
5. Petra, Jordan
If the Pyramids of Giza worked up your appetite for adventure, visit one of the oldest cities in the world next! Come upon the infamous rose-coloured buildings of Petra online in this virtual walking tour that kicks off at al-Siq (the ancient main entrance leading to the city) to the Treasury. The Petra Main Trail spans about eight kilometres and the stunning video will walk you through it in an hour. You had better keep up! 
6. Ibiza, Spain
Known for its lively nightlife juxtaposed against its quiet villages and peaceful sandy white beaches, you can have a teaser of all the best that Ibiza has to offer with this 90-minute virtual walk. Spot its old town, beaches, farmlands, as well as the iconic white and blue buildings and beautiful cobblestone streets in this idyllic Balearic Islands tour. 
7. Paris, France
Ah, the city of love… You'd be lying if you said this French city has never (at some point) made your travel bucket list. Regardless of whether it's still on your list, this three-hour virtual walking tour is probably as close as any of us can get to the city right now. Spanning a total of 19 kilometres, you will see landmark sights such as the Louvre, Notre Dame, Champs-Élysées, Arc de Triomphe, the Eiffel Tower, the Pont Alexandre III Bridge, the Grand Palace, and more. C'est magnifique!
8. Venice, Italy
Spanning 9.5 kilometres long, this serene walking tour will allow you to stroll along the streets and canals of Venice starting from St. Lucia Train Station all the way to Campo San Geremia. Along the way, you will be spotting landmarks such as the Rialto Bridge, Goldoni Theatre, St. Mark's Basilica, St. Mark's Clock Tower, Doge's Palace, and more. Excuse us while we grab a glass of a full-bodied Italian red to set the mood. 
9. Panorama Trails, Switzerland
Those looking for an outdoor experience without actually heading outdoors, the virtual Panorama Trails in Switzerland will do. This trail starts at Männlichen and takes you on a beautiful and easy downhill walk to Kleine Scheidegg – a mountain pass between the Eiger and Lauberhorn mountain peaks. And, if you want to really immerse yourself in the experience, hop on the treadmill to get a bit of a light sweat going. 
Want more? Just hit the search button up on any city, landmark, or monument. Happy (virtual) walking! 
Follow Zafigo on Instagram, Facebook, and Twitter. Sign up to our bi-weekly newsletter and get your dose of travel tales, tips, updates, and inspiration to fuel your next adventure! 
[zf_post_boxes widget_hide_desc="true" num_post="3″ post_id="37985, 36893, 35907″]