Travelling to South Korea was a long-time dream for me that's finally come true. If visiting this country in the Far East is also a dream for you, then its capital city – Seoul – should be at the top of your list. As exciting and vibrant as this megalopolis can be, don't be afraid of wandering outwards, as that's where many authentic experiences await.
Just an hour away from Seoul, head over to Incheon, South Korea's third-largest city with a whopping three million inhabitants. Exploring Incheon and its surrounds were the biggest highlights of my trip to South Korea, because here's where I got to learn more about Ganghwa Island, Paradise City, Songdo, and Chinatown.
Here are some of Incehon's highlights; just a stone's throw from the capital: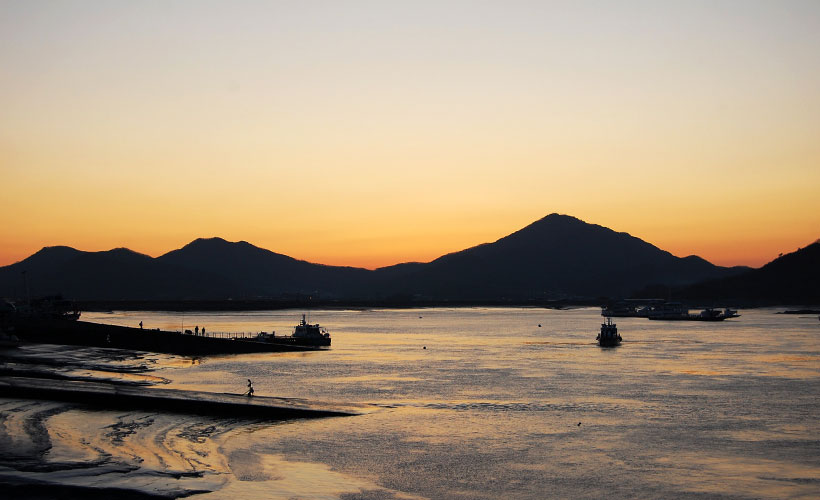 Ganghwa Island: small but mighty
Considered a part of Incheon, is Ganghwa Island that sits in the estuary of the Han River. It's possible to make a visit to Ganghwa Island a day trip. When here, you'll realise that you won't find many foreign visitors on this tiny island in the Yellow Sea. Perhaps because hardly anyone here speaks English, making a translator a necessity. In contrast, Seoul's locals like to come here to fill their lungs with fresh air, bask in nature, get active in the mountains, or simply relax on the beaches.
That said, the history of Ganghwa Island (also called by its native name Ganghwado) is what attracts many visitors, as well as the fact that some places are listed as UNESCO World Heritage Sites. This is where Korea defended itself against Japan, Russia, France, and the USA.
What to see
What's there to see on the island, you ask? The highlight for me was definitely the Buddhist Jeondeungsa Temple, which you can reach via a small road after a short 10-minute walk. It's beautifully situated amidst lush nature, while the songs and drumbeats of praying monks can be heard, casting an almost mystical magic in the air.
What I find particularly exciting is that you can book a temple visit here that will allow you two days and one night in this colourful place of worship. General admission to the temple costs KRW4,000 (approximately USD3.40) per person.
Another real gem is the Ganghwa Catholic Church that was built in the 19th century. It is the oldest Anglican church in South Korea, where services are still held every Sunday. Built in a traditional Korean style, one would never expect western-style interiors.
Temples and places of worship aside, Gwangseongbo is also worth a short stop. This fortress was the location of one of the worst battles between Korea and the USA. For the many soldiers and generals who gave their lives here, you'll find a tomb and a monument built in their memory and honour. Around the fortress, beautiful paths line the way for an inviting walk.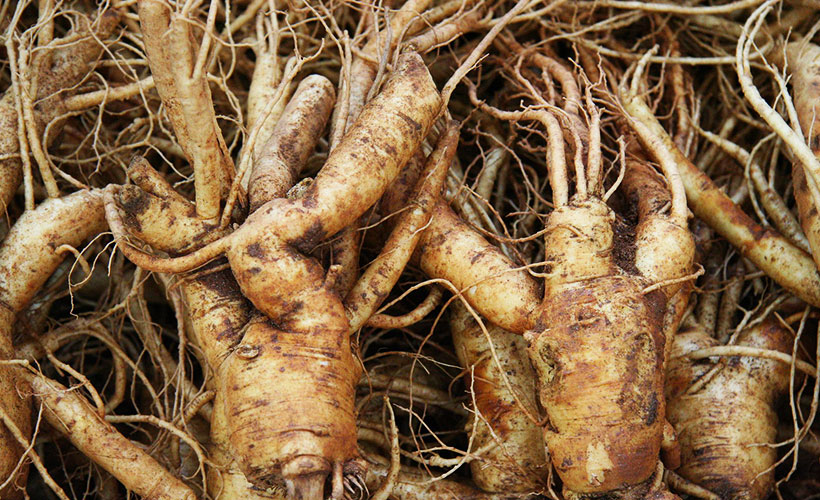 Good ol' ginseng
South Korea is famed for its red ginseng – so much so that you can find it sold as candies and in capsules all over the world. Ganghwa's ginseng is also very popular, so one of the things you definitely need to do before returning to the mainland is visit the Ginseng Market.
There, the plant commonly used as a health-boosting traditional medicine is sold in myriad variants. Even as wine! Since the island has close to zero air pollution, the island grows a lot of fruit, vegetables, and especially ginseng. You'll be able to spot the fields from a distance as they're covered to protect the sensitive plants. It takes a long six years to grow ginseng before the well-known root can be harvested.
Of arts and crafts
In addition to ginseng and clean air, Ganghwa Island is known for two things: hwamunseok (reed mats) and sochang (cotton fabric). At the Hwamunseok Cultural Center (fun fact: it's very close to the North Korean border), you will learn all about the special weaving technique that goes back to the Goryeo Dynasty (918 – 1392). After the visit, you can lend a hand and weave a small mat under the guidance of the skilled women who work here. However, this experience is only possible with a group of 10 or more. General admission costs KRW1,000 (approximately USD1).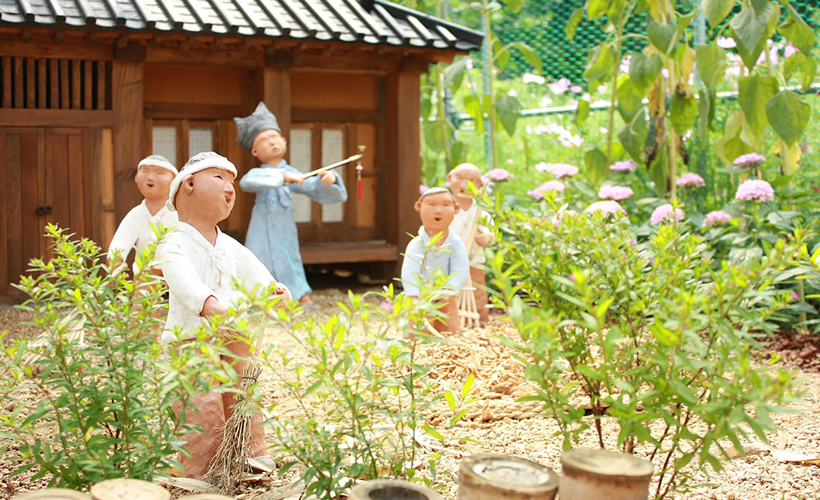 The Sochang Experience Center is dedicated to the history of Ganghwa's textile industry. An industry that boasts a long history, 400 years ago, cotton and silk fabrics were already being produced on the island. In one room, an old, original loom demonstrates how fine sochang is made. Before you leave, you'll have the opportunity to even print a sochang handkerchief with different stamp designs for free.
---
These mermaids are so precious, UNESCO listed them as one of the world's most intangible cultural heritage:
---
A paradise of modern art
There are museums that house the world's best modern and contemporary art pieces (like MoMA), and then there's Paradise City. Just minutes from Incheon International Airport, it's considered the country's best luxury resort complex. The property first opened its doors in 2017 and features two hotels, a casino, spa, nightspots, fine dining, and most importantly, a stunning modern art collection.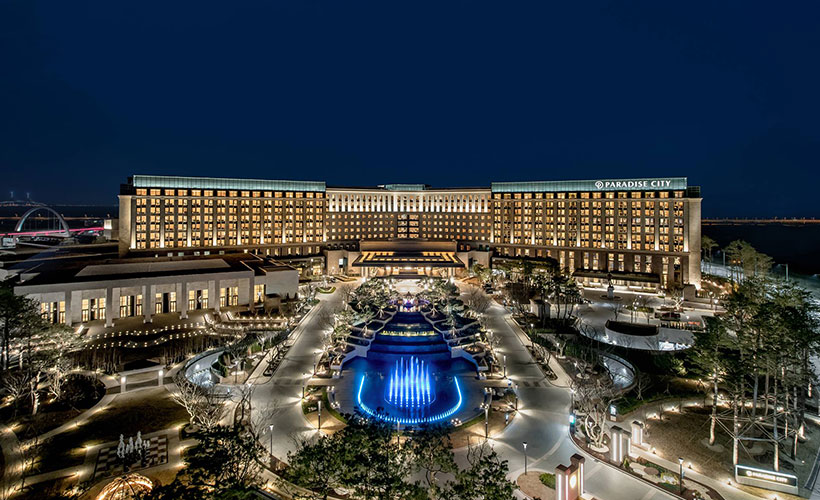 Housing roughly 3,000 works of art, you don't have to be staying at Paradise City to appreciate amazing pieces here that include an oversized pumpkin by Yayoi Kusama or Damien Hirst's Golden Legend – a massive Pegasus. Best of all, access to viewing the art is totally free!
Complementing the art theme is Paradise City's Art Garden, an amazing space to unwind in and relax. It's also the perfect spot to contemplate upon the sculptural works of two renowned Indian artists – Anish Kapoor and Subodh Gupta.
In The Plaza, you will find duty-free shops and a free art museum. The Wonderbox hides a funfair while Cimer houses a traditional Korean Jjimjilbang spa. Unfortunately, I was unable to visit the spa due to a typhoon.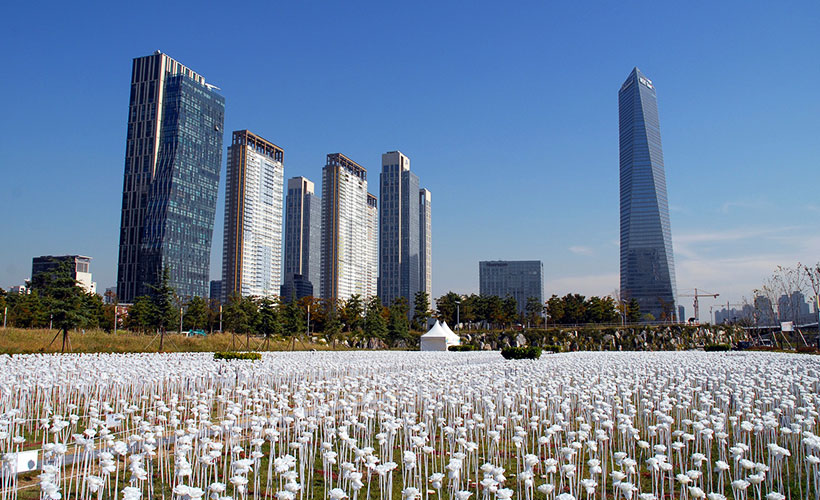 Touching the sky at Songdo
What makes this planned city truly unique is that it's a smart eco-city. Songdo International Business district stands on 600 hectares of reclaimed land along Incheon's waterfront. The 'do' in its name stands for 'island' in Korean. Gigantic skyscrapers tower into the sky, some in unusual shapes, such as curved or pyramid-shaped. I felt that the best vantage point of this stunning skyline was from G-Tower. With no entry fee, you can head up to the Observatory Deck for a fantastic view. The G-Tower is open from 10AM to 6PM. Its unique architecture makes it one of Songdo's landmarks from afar, too.
Chinatown and the local fare
Incheon's Chinatown has a long history. In 1883, when the port of Incheon was opened, the first Chinese settlers made this area their home. Today, the second or third generation shops, restaurants, and street food stalls are still bustling and thriving, making the neighbourhood South Korea's largest Chinatown.
You should also make sure you've got a good appetite for the Sinpo International Market. Locals do their daily shopping at this traditional market in Incheon. You'll be able to get your hands on fresh fish, fruits, vegetables, and of course, a great variety of Korean street food and delicious smells that will seduce you to sample their offerings. From foodie haunts to temple jaunts, history to modernity, Incheon really does have it all.
AirAsia flies from Kuala Lumpur to Incheon 17 times a week. Visit www.airasia.com to plan your trip!
28554, 27742, 22314
Get all the latest travel stories from Zafigo. Follow us on Facebook, Twitter, and Instagram.