South Korea is a land of temples and palaces. Of course, it's also the land of kimchi (spicy pickled cabbage) and adorable face masks, but if offers so much more. There's the juxtaposition of skyscraping glass and steel buildings with the gentle sloping roofs of hanoks (traditional Korean house) too. In the past couple of years, it's also become a land of coffee shops so vibrant and adorable, you're going to want to plan a trip to Korea just for café-hopping.
From animal cafés to coffee shops built around fictional characters (hello, Hello Kitty), there's a café for everyone. There are those where you can sit and people watch for hours, those with sofas so comfortable you might actually fall asleep, and those you can go to for some creative inspiration.
Here's a list of must-visit cafés around Seoul for a steaming cup of java with a swirl of whipped cream infused with K-culture.
Thanks Nature Cafe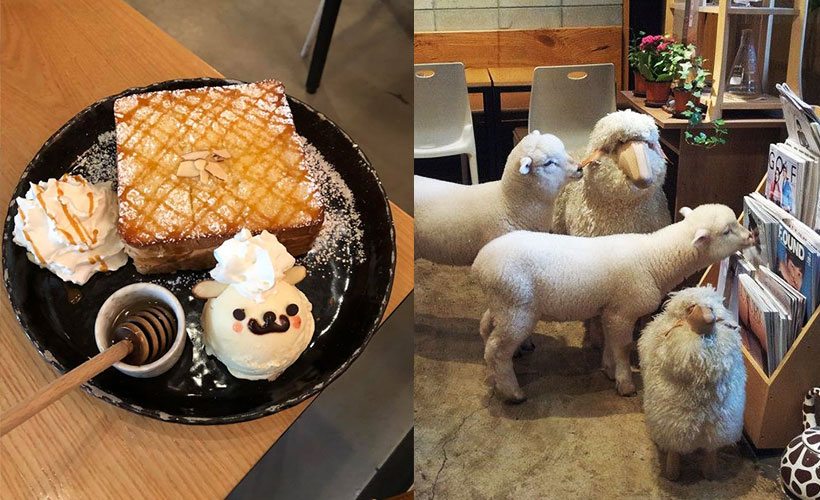 Mary had a little lamb, but she never got to drink her coffee with them! Unlike Mary, Thanks Nature Café, located in Seoul's popular Hongdae University, is an animal café with adorable sheep! Here, you can sip your coffee in the company of these friendly furry creatures.
Along with serving freshly brewed coffee and fluffy waffles, Thanks Nature Café is decorated in an earthy undertone and has an alfresco seating area where the sheep roam freely. Customers are allowed to pet and feed the animals after a quick bout of instructions from the owner. It's quite a fresh take on the cat and dog cafes that now crowd the city.
Location: 121 B1, 486, Seogyo-dong, Mapo-gu, Seoul-si (Seogyo Prugio Apartment store).
Ddo-Ong Café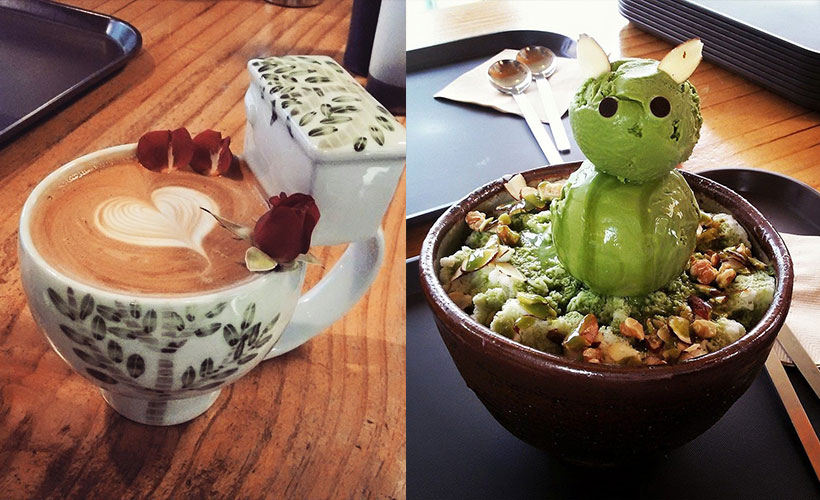 Yes, Koreans do things quite unusually sometimes. Ddo-Ong Café in Seoul's artistic neighbourhood of Insadong is the perfect example. This poop-themed café serves everything with a toilet twist. Popular on their menu is the rose coffee latte that comes in a miniature toilet bowl with rose petals. Other highlights include poop-shaped bread filled with red bean paste and poop scones. You can even buy the toilet bowl mugs as a keepsake, or look around the café for other poop-shaped décor. Needless to say, a visit here will be one you'll never forget.
Location: 4th floor, Ssamziegil Building, 38 Gwanhun-dong, Jongno-gu, Seoul.
CaféBora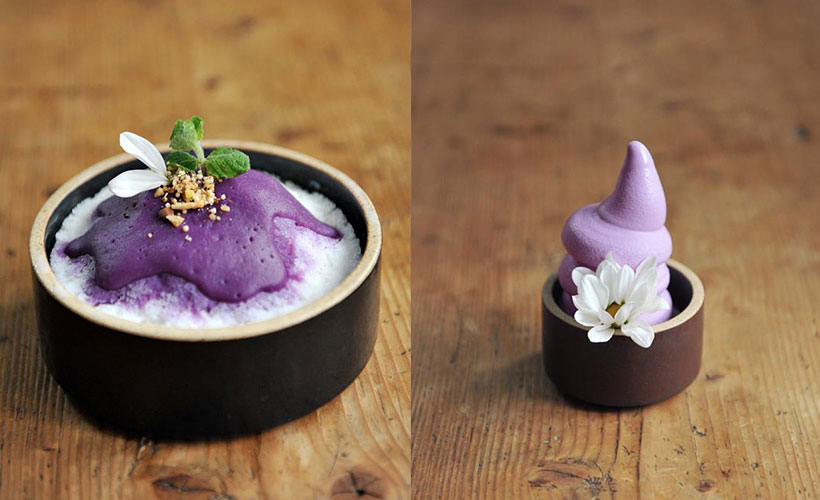 Everything that this quaint café located in Seoul's heritage Bukchon Hanok Village serves comes in various shades of purple. The café uses specially-cultivated sweet potatoes to bring out the flavours and the colours on their menu. From lavender-hued ice cream to royal purple bingsu (Korean shaved ice), and ultraviolet porridge to mauve steamed bread, this is perhaps the only café in Seoul where purple reigns.
Location: 75-3, Yulgok-ro 3-gil, Jongno-gu, Seoul.
CaféNaZzzam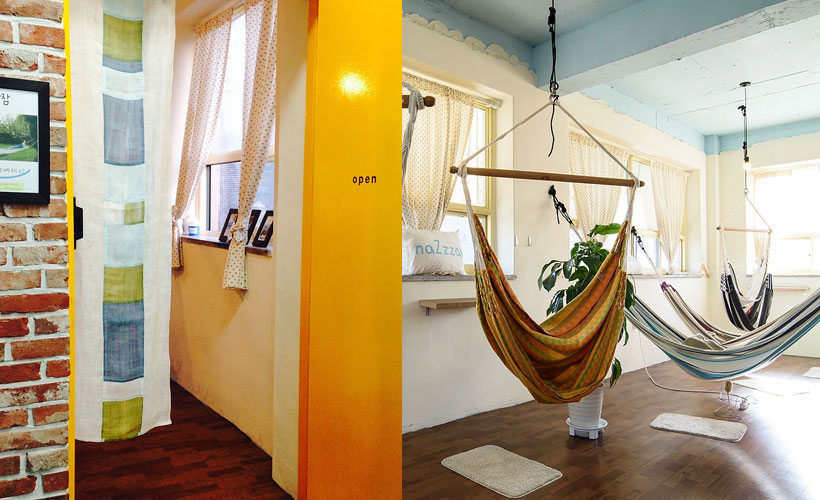 Here's a cafe that brings together two of the best leisure activities known to mankind – napping and coffee. Café NazZam, also lovingly known as 'the nap café', has comfortable hammocks strung all over the place. Each hammock comes with a cozy blanket, fuzzy slippers and a hot water bag to help you relax.
Soft and soothing music plays at all times to create an atmosphere that lets weary travellers, worn out shoppers, or anyone who is looking to catch a break, lower their guard and revel in an hour or two of beauty sleep. Once you've had your forty winks, head to the drinks section and get yourself a hot chocolate or a Korean citrus tea to keep you going the rest of the day.
Location: 3rd floor, 115-1 Gye-dong, Jongno-gu, Seoul.
Dreamy Camera Café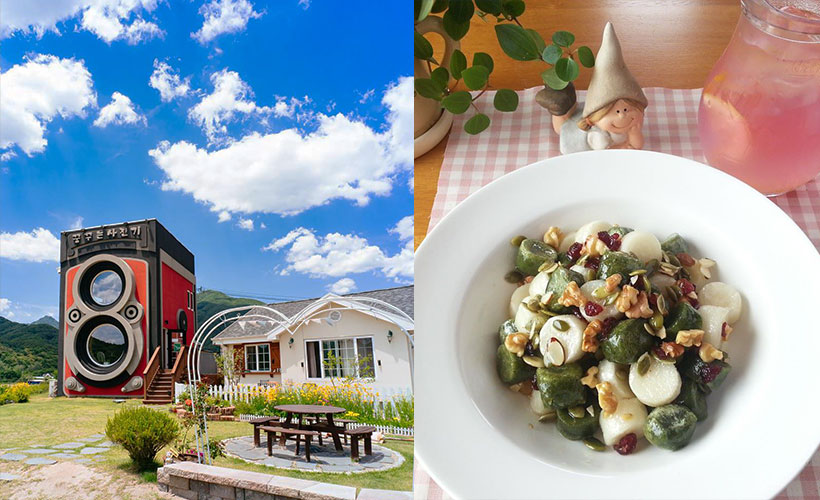 You may have to travel outside the city for this one, but trust us, it'll be worth the trip. The Dreamy Camera Café is a two-storey coffee shop that's literally built inside a camera. Once you step inside, you'll be greeted by a display of camera models that've never been seen before, as photography and collecting cameras is a passion of the owner.
However, the Dreamy Camera Café is so much more than a photography-inspired café with a sunny interior. This spot was originally built to support the dreams of its visitors. Everyone visiting the café is encouraged to write down a bucket-list of their goals and dreams, then they're given a polaroid shot of the list as a reminder that dreams aren't impossible to achieve. All it takes is a little bit of perseverance and a lot more dreaming.
Location: 41-13 Jungwon-ri, Yongmun-myeon, Yangpyeong, Gyeonggi-do.
Get and Show Café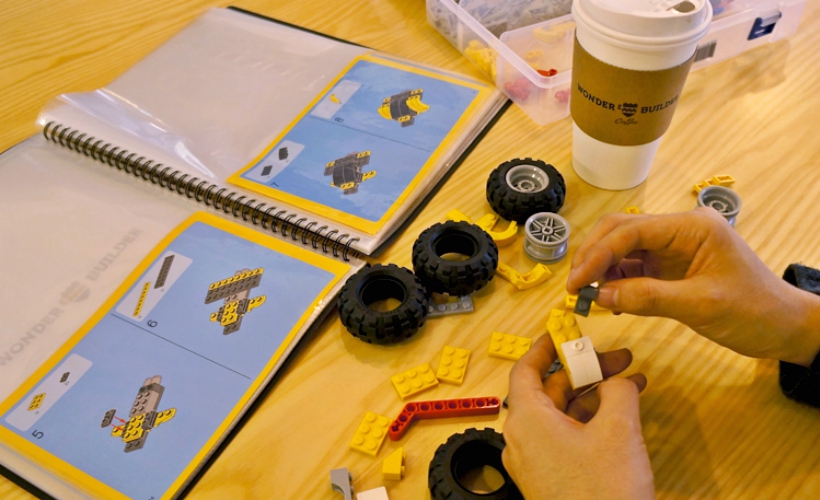 Unleash your inner child right here. The Get and Show Café is a dessert bar that celebrates the joys of Lego in every possible way – from selling limited edition Lego sets (think Lord of the Rings and Frozen) to creating Lego chocolate men. The prefect respite on a cold winter day, you can spend in hours in here just playing and creating. Dessert, coffee and Lego – it's a winning combination.
Location:395-80 Seogyo-dong, Mapo-gu, Seoul.
Princess Diary Café
Loved playing dress-up as a child? Here's a café you can head to and sweep back into that childhood nostalgia. The Princess Diary Café lets you dress up like a princess going off for a ball with her Prince Charming. Princess Diary has loads of lovely gowns and traditional Korean attire (hanbok) that are well-maintained for customers to get in character with. Along with pretty dresses, this kitschy café also provides options for hair ornaments and sparkly tiaras to complete the princess experience.
Naturally, the interiors are Instagram-worthy, done up with a slight rustic touch. If you're travelling around Seoul with your girl gang, we reckon this is the best spot for an afternoon of giggles. Oh, you can bring your real-life Prince Charming along too. They have tuxedos!
Location: 26, Ewhayeodae-gil, 3F, Seodaemun-gu Ihwa Bldg, Seoul.
O'Sulloc Tea House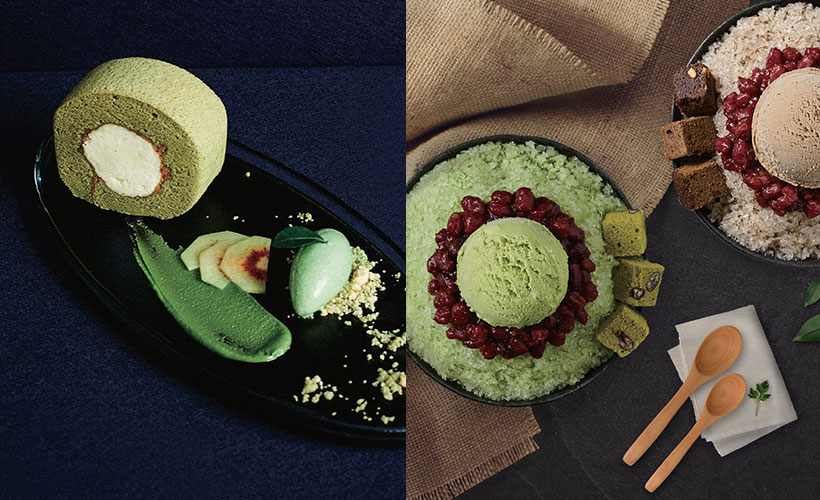 While Seoul is a city that will keep you enthralled, Korea's islands have a lot that a bustling city can't offer. One such southern island, Jeju, is a nature lover's dream come true. So, if your itinerary doesn't let you escape the busy streets of Myeongdong and Gangnam, the O'Sulloc Tea House is where you can head to get a taste of Jeju's renowned green tea.
Keeping up with the matcha craze, this cosy tea house serves all things green tea. Green tea lattes and cake rolls, matcha ice cream and so on. Being the largest exporters of tea in Korea, this is the café where you can stock up on your personal supply of green tea. You also can't go wrong with bringing these back home as presents.
Location: Multiple branches around the city.
Get all the latest travel stories from Zafigo. Follow us on Facebook, Twitter, and Instagram.