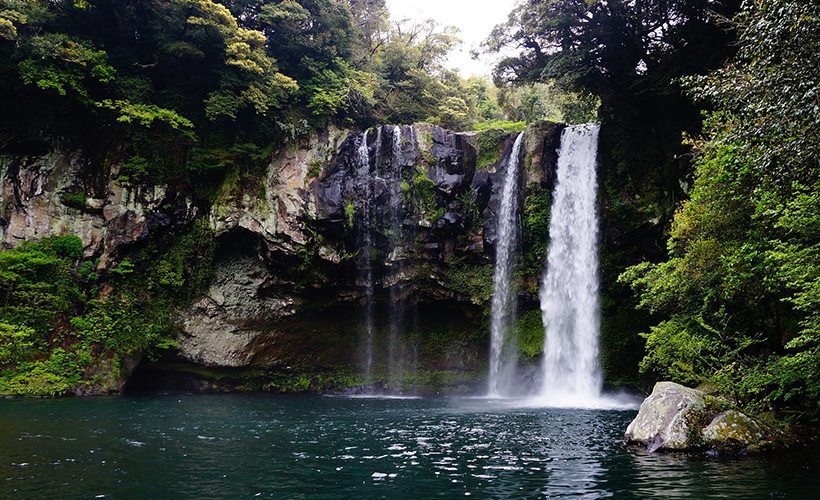 Home to spectacular natural vistas and a UNESCO World Heritage site, South Korea's Jeju Island (also called Cheju-do) is gaining popularity among travellers worldwide. Both for its picturesque landscape and as a means of escape from the pali-pali culture (the hasty, busy, and faced-paced lifestyle) of the mainland.
Surrounded by the sparkling waters of the East China Sea and South Sea, the island is rife with volcanic tube caves, rare lava formations along the coast, flower fields, lush green tea plantations, and hidden white sand beaches against the backdrop of Mount Hallasan, South Korea's highest mountain peak.
Putting aside natural beauty, the island is also the birthplace of several popular Korean beauty brands and a shooting location for hit K-dramas such as Warm and Cozy and Secret Garden. So you know this place has some serious appeal.
Here are some unique not-to-be-missed activities on Jeju Island:
Visit Jeju's famous haenyeo (women free divers)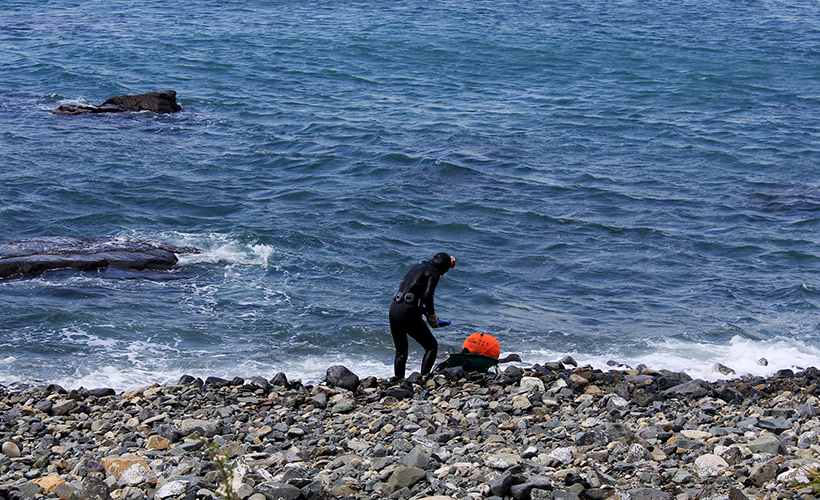 A culture unique to Korea, Jeju island is where the unique community of haenyeo originates from. Haenyeo dive down two to three metres in depth without any diving equipment to catch shellfish, abalone, and seaweed.
Before each dive, the women get together while clad in their black rubber bathing suits to sing songs and make offerings to the sea for a good catch. Opened for tourists, you can witness the unusual sight along the Ichulbong cliff coast.
Up for an adventurous meal? Hang around until the haenyeo are back from their dive and you can ask for a serving of their produce along with some abalone porridge and seaweed soup.
Hike South Korea's highest peak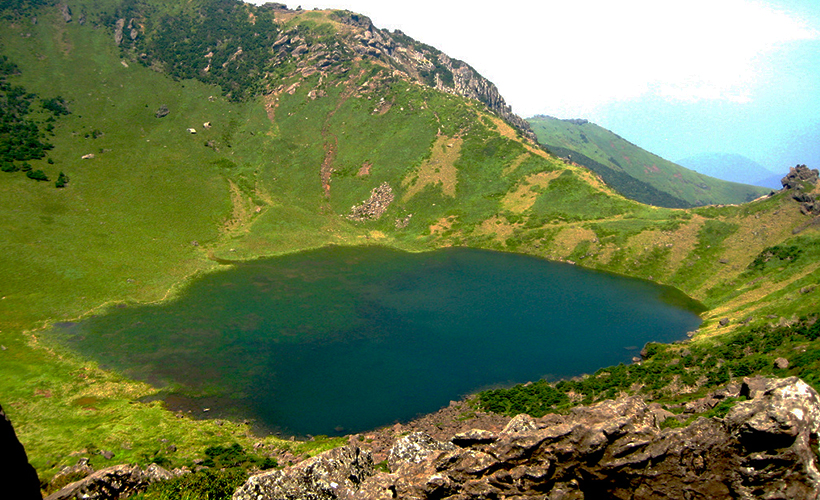 A towering presence on the island, a hike to Mount Hallasan's summit is a challenging experience, but one we highly recommend. This once active volcano now harbours a freshwater lake in its volcanic crater at the summit, rewarding hikers with a gorgeous view along with surrounding fields of wild azalea flowers.
While the journey to the top (1,950 metres above sea level) might leave you with burning calves, this feat will give you a great sense of achievement.
If hiking Mount Hallasan is on your itinerary, it's advised to start the hike as early as 6am. The trail has three checkpoints along the way and visitors need to arrive at the last checkpoint before 1pm to continue the uphill hike.
Explore the island's many natural wonders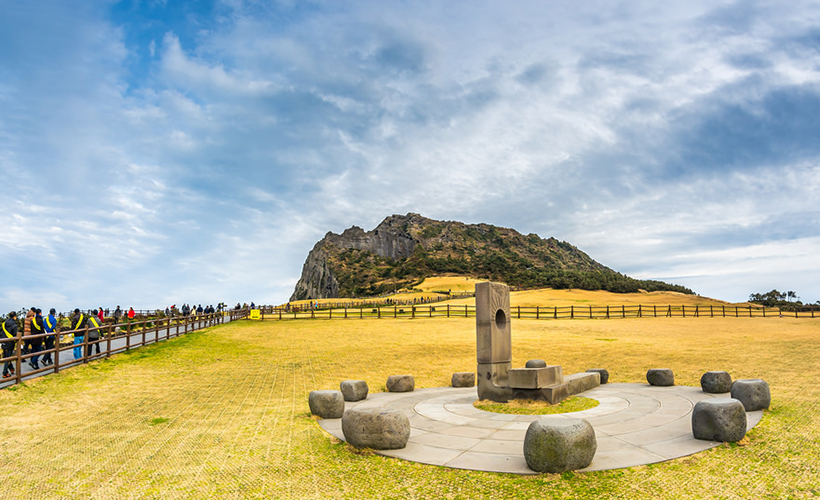 Start your day with a sunrise visit to Seongsan Ilchulbong peak, a forested natural tuff surrounded by 99 rock formations. This cliff site is also one of the most visited natural wonders on the island.
Also make your way next to the Manjanggul Caves. These lava tube caves are a massive formation of molten lava tunnels that lend these caves an almost artistic rendition. The unusual structure of pillars and stalactites are a result of lava erupting from the ground and cooling down over a period of time. So unique, it's a UNESCO World Heritage Site that's gathered the interests of geologists and nature-lovers alike.
Take a break and cool down by visiting Jeju's many waterfalls. Of note are the famous Cheonjiyeon Waterfall and the Jeongbang Waterfall, the latter of which falls directly into the open sea. Home to unique flora, Jeju's waterfalls are also known of their pristine clear waters and natural ponds, making them popular amongst travellers and locals.
As the sun starts to set over the island, head to Seogwipo to catch a glimpse of the Daepo Jusangjeolli Cliff. These formations were created by molten lava and give the island its jagged coastline with its peculiar vertical columns.
Don't forget to explore Jeju's gorgeous beaches. Woljeongri Beach's white-sand shore in particular is quite a hit amongst the locals. Located in the northeastern part of the island, this beach is hidden behind a row of swanky coffee shops. So if watching the sun set over a sapphire ocean while sipping on a latte is your idea of a good holiday, this beach checks all the right boxes.
Take a break and stock up on beauty supplies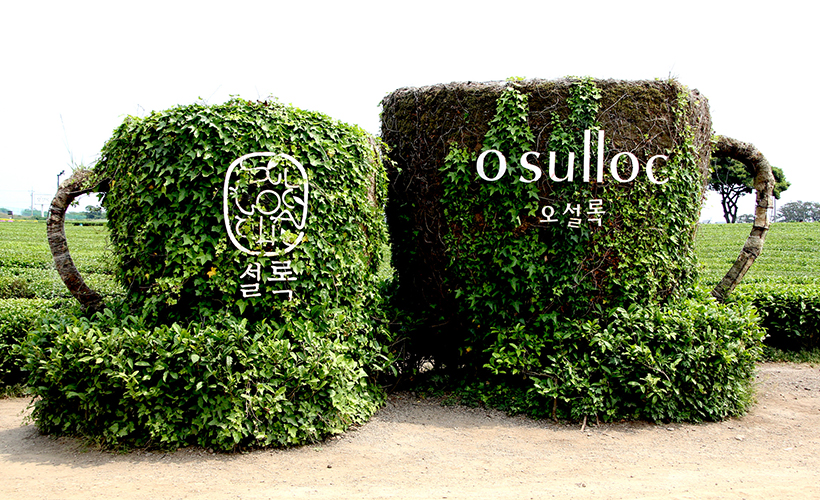 Fancy a matcha latte? Or perhaps a matcha swiss roll with a creamy matcha centre?
Bookmark the O'Sulloc Tea Museum as a must. Established by Korean beauty giant, Amore Pacific, this museum will take you through Korea's history of tea cultivation. The museum also houses a quaint coffee shop that offers views of the surrounding green tea plantations.
A stone's throw away from the tea plantations, you'll find yourself in Korea's beauty and skincare mecca – the Innisfree Jeju House. If you're a fan of K-cosmetics, this is where you stop to gather your beauty haul for the year. Sourced from local ingredients, you can find everything you need to keep your skin glowing and supple. From hand creams and face masks to skin essence and moisturisers.
Indulge in fresh seafood
Being an island, Jeju is known for its ocean produce and the local dishes here make up an unforgettable culinary adventure. Most restaurants will follow the traditional practice of serving Korean cuisine – one main dish, a soup, white rice, and banchan (several side dishes). The exception here is the replacement of meat with seafood.
While mackerel, abalone, shellfish, squids, and sea cucumbers are the popular choice, hairtail stew is a Jeju speciality, and a coveted dish on restaurant menus. Fresh sashimi, abalone porridge, and mixed seafood hotpot are other popular treats on the island.
Get all the latest travel stories from Zafigo. Follow us on Facebook, Twitter, and Instagram.