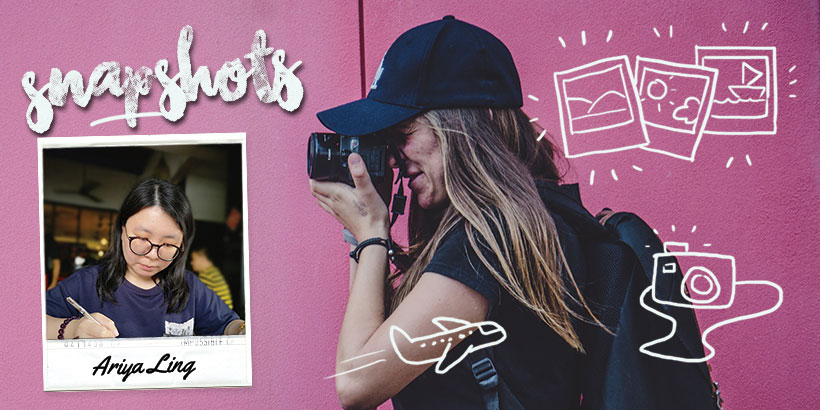 Yongdusan Park is a juxtaposition of the modern and the traditional melded together in harmony. The name 'Yongdusan' means 'dragon head mountain', as the mountain resembles a dragon descending from the Baekdudaegan (the principal mountain range of the Korean peninsula) and heading towards the sea.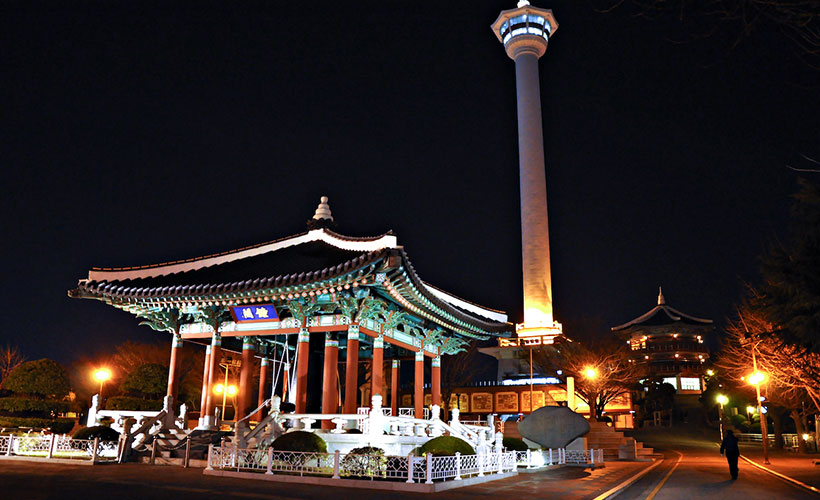 While the downtown port city of Busan is wide awake at night, Yongdusan Park has an ambience that felt quite the opposite. It gives off a different vibe from its day setting too, when more tourists visit the park, snapping away with their cameras as they pose for a memento. At night, almost deserted and dimly lit, the park usually has only a few senior citizens, teenagers, and couples taking an evening stroll. It emanates a deep tranquillity.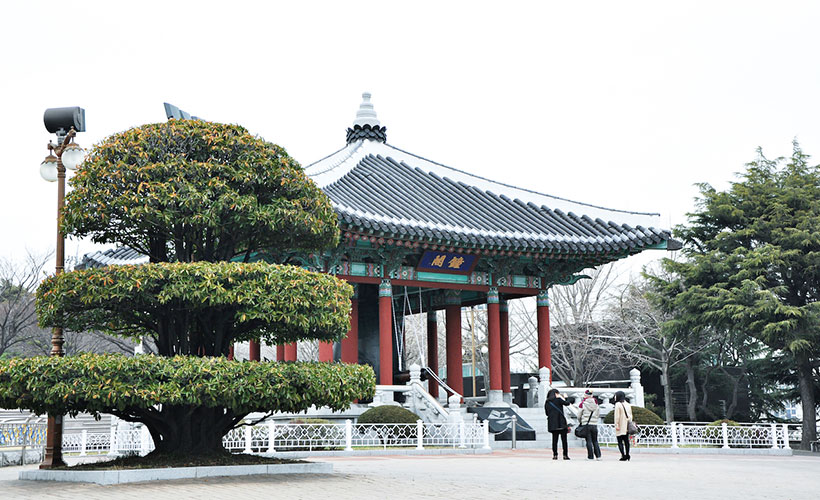 During the day, Yongdusan Park is one of Busan's most popular parks. Nestled on Yongdusan Mountain, it attracts both the locals and foreign tourists. It's also a mere few minutes walk from Nampo train station, Nampodong Street (for shopping), and BIFF Square – a movie district that's home to the Busan International Film Festival. Just take the escalator from the main shopping street near the subway station and you'll arrive at the park.
Either at the end of a long day or before starting the day's adventures, visitors can enjoy a peaceful stroll along one of Yongdusan Park's footpaths. Or simply people watch and enjoy the surrounding scenery while perched on one of the many park benches.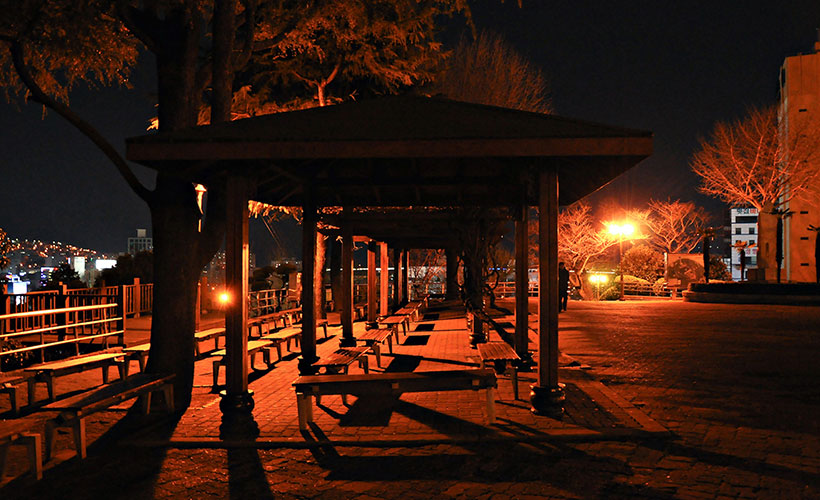 If a stroll is not to your liking, then visit the park on a Saturday afternoon as the park opens its stage for cultural performances. Do note that these traditional shows only happen from March through November.
Alternatively, head over to Busan Tower for a panoramic view of Busan Port and its surrounding areas. Day or night, the view from the observatory deck is particularly stunning, perfect for a moment of reflection. Before heading back down to ground level, do pick up a souvenir or two at the gift shop, or enjoy a cup of coffee at the café.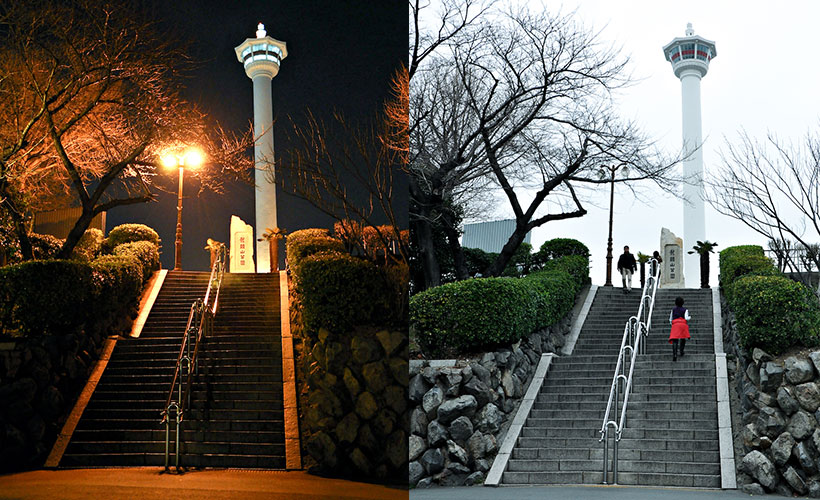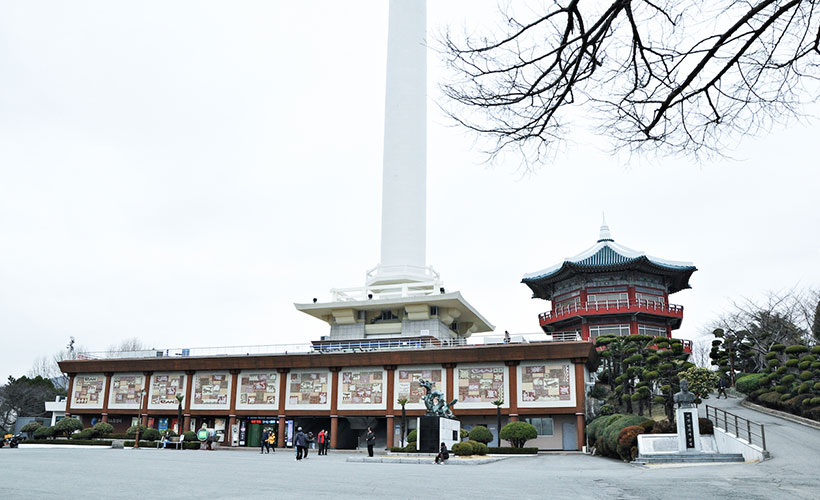 The adventure doesn't end here. Near the tower, there stands a love platform with a balcony grill covered in love locks. It's a beautiful sight; romantic at night but colourful during the day. It makes you wonder how many love confessions have taken place here.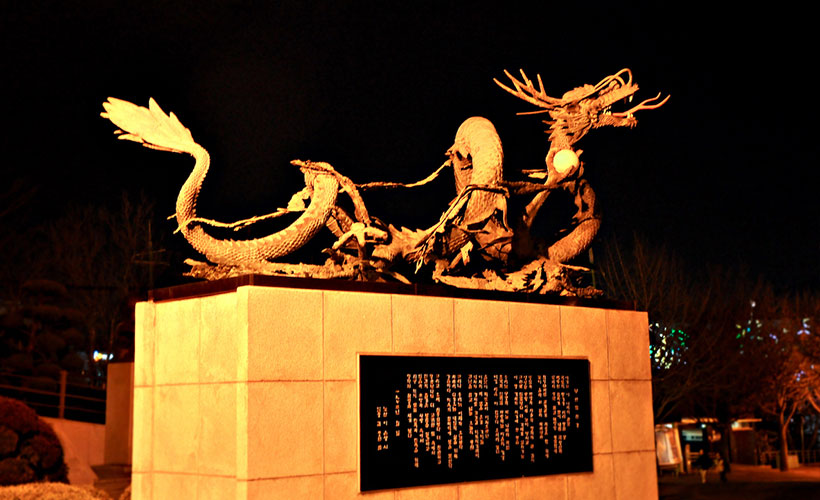 This is Yongdusan Park in my eyes. Do you fancy the park during the day or at night? I suggest visiting Busan to find out for yourself. Perhaps you'll be presented with a different experience altogether.
*All photos are courtesy of author.
Snapshots is our photo essay section, where we ask readers to share a curation of their favourite images to tell the story of their city or a destination they have travelled to. We welcome contributions from readers; if you have a photo story to share, email editor@zafigo.com and indicate 'Snapshots' in the subject line. Published submissions will receive a token sum from us. 
Get all the latest travel stories from Zafigo. Follow us on Facebook, Twitter, and Instagram.