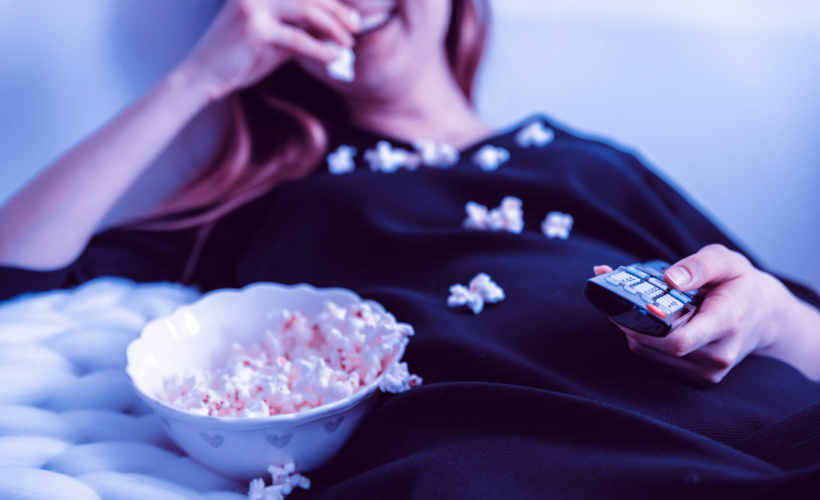 It's day number (insert how many days you've been indoors) of Movement Control Orders (a.k.a 'lockdowns') happening around the world, and we're keeping ourselves busy with podcasts to listen to, recipes to try in the kitchen, and museums to visit from our couches!
What we really want to do though, is run through fields of lavender, feel sand between our toes, and breathe in the crisp fresh air from atop a mountain. But until these things are possible again, we're going to have to live vicariously through some fascinating documentaries and also Hollywood's entire filmography.
For those of you who are yearning for adventure in a foreign land, here's a shortlist of our favourite films that may help temporarily stave off the cravings, and inspire your next trip for when the COVID-19 pandemic dies down.
1. The Secret Life of Walter Mitty (2013)
Walter Mitty (Ben Stiller) is a negative assets manager who lives a pretty nondescript life. When his job at Life magazine is threatened as it moves into the world of digital publishing, he sets out on an adventure of a lifetime in search of Sean O'Connell (Sean Penn), a photojournalist, to get a photo negative that is to be made the magazine's final print cover. Walter's hunt takes him across the icy terrains of Greenland, the vast greenery of Iceland, and the breathtaking majesty of the Himalayas.
2. Wild (2014)
Cheryl Strayed (Reese Witherspoon) is a woman who – after her divorce and death of her mother – decides to hike the awe-inspiring 2,653-mile Pacific Crest Trail alone. With zero experience, Cheryl sets out with her backpack to begin a journey that would educate, strengthen, and most-importantly heal her.
Game of Thrones aired its final season in 2019 but one year on, the iconic series is still a topic of conversation. Its controversial finale aside, the series showcased many marvellous places. Revisit (through your screens for now) some of the shows most iconic shooting locations: 12 Game Of Thrones Locations Fans Should Visit
3. Lost In Translation (2003)
Bob (Bill Murray) and Charlotte (Scarlett Johansson) meet at the bar of their hotel in Tokyo, Japan – Bob on business, and Charlotte accompanying her husband who's on business – and become fast friends. Their friendship leads them to explore the magnificence of Tokyo while simultaneously reflecting on the direction their lives have taken, and where they're headed.
4. Amélie (2001)
Amélie (Audrey Tautou), a French cafe worker, has quite the imagination – a result of an unusual childhood. When Princess Diana dies in the summer of 1997, Amélie sees that life is too short and should be lived to the fullest, and so she decides to change the world by changing the lives of the people she meets. Amélie's adventures through Paris is one that will have you seeing the captivating city of lights in a whole new… well… light.
5. The Darjeeling Limited (2007)
Director Wes Anderson captures a bold, colourful India in this dramedy about three brothers – Peter, Francis, and Jack Whitman (Adrian Brody, Owen Wilson, and Jason Schwartzman) – who set out on a train journey aboard the Darjeeling Limited in an attempt reconnect with each other after the death of their father, and find their mother who now lives in the Himalayas. They ride the locomotive across the beautiful Indian countryside until they're thrown off by its chief steward, and are forced to carry on the rest of their journey on foot.
6. Mamma Mia! (2008) and Mamma Mia! Here We Go Again (2018)
Both movies chronicle the lives of Donna and her daughter Sophie who run a hotel on the Greek island of Kalokairi. In the first film, Sophie is about to get married and secretly invites three of Donna's past lovers to the wedding, in hopes that one of them is her father. In the second instalment, Donna has passed on and Sophie struggles with her marriage, her impending motherhood, and the grand reopening of her mother's hotel. Besides breathtaking scenes showing off the glistening Aegean Sea and astounding Greek vistas, both films are set to music by Swedish supergroup, ABBA. Nothing better than a midday sing-along to lift your spirits during this Movement Control Order!