Incredible India. The world's largest democratic nation with a history spanning millennia. A country of about 1.2 million square miles, with over 1.2 billion people spread over 29 states and seven union territories, I find myself squeezing all my leave days to visit this beautiful subcontinent.
Unsurprisingly, I was only able to explore a fraction of the subcontinent, mainly the northeastern parts of India. Here are five places to visit over India's Northeastern states.
Bhubaneshwar – city of temples
Perhaps the most iconic metropolis in Eastern India, Bhubaneshwar also served cultural importance during ancient times. It was at Dhauli, where the Kalinga war was fought and won by The Mauryan Emperor, Asoka, that he witnessed the devastation inflicted by the war and converted to Buddhism.
Numerous temples built centuries ago with elementary technology have stood the test of time. Take a trip down to Konark to witness one such marvel – the Konark Sun Temple. Built by Narasimhadeva I during the 13th century to worship the Sun God, Surya, the temple and its surrounding ruins are an unforgettable sight.
Its walls carved with intricate artwork and the themes are evidence of Kalinga architecture. You can also take a stroll around the complex to marvel other surviving ruins, including several other smaller temples.
Kolkata – Birthplace of the Bengal Renaissance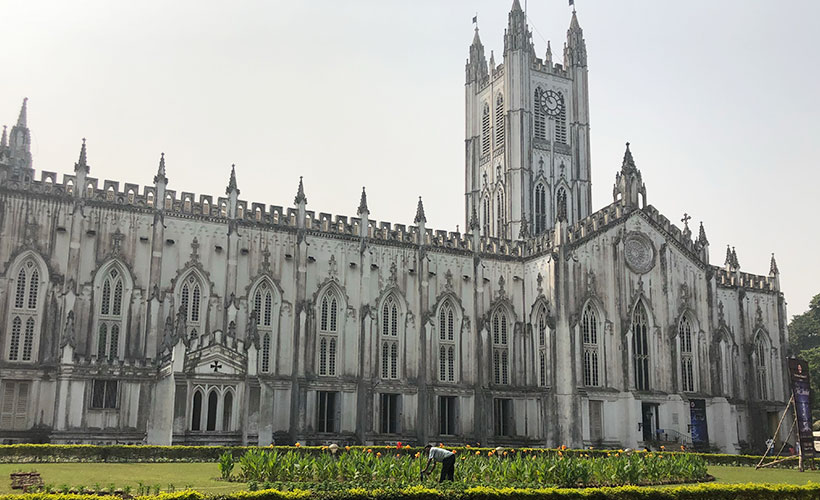 The capital of West Bengal and merely 75 kilometres from neighbouring Bangladesh, Kolkata amazed me with its history that includes colonisation and the origin of the Bengal Renaissance.
Housing India's first seaport (Port of Kolkata), it was a principle commercial site for British India, which enabled Kolkata to thrive economically. Needless to say, many of its predecessor's influences remain in the forms of arts and architecture, evident with the St Paul's Cathedral.
Built in 1847 in a Gothic Revival style, this Anglican Church is also the first cathedral to be built outside the British Isles. Despite being damaged by earthquakes twice, it still stands tall and gallantly, while daily masses are held to this day.
From the cathedral, take a 10-minute walk to the Victorian Memorial Hall. In here lies the life chronicles of Queen Victoria, who went on to be the first Empress of India. It also houses antiquities and relics with a lovely garden to boot.
For something romantic, stroll along the Hooghly River. You can also hire a boat for a fee if you prefer. Be sure to catch a glimpse of the skyline turning into a purplish hue as the sun sets over the Howrah Bridge.
---
First time in India? Here's what you need to know:
---
Darjeeling – the height of wonder
Fly to either Bagdogra or Gangtok (Bagdogra is closer to Darjeeling), then catch a cab for a three-hour journey to this wonderful town about 6,700 feet above sea level. Not to be missed on your way up is the 'toy train' that travels along small tracks between towns on en route to Darjeeling. Declared a UNESCO World Heritage Site, this two-carriage train often criss-crosses the bustling streets in towns, much to the delight of locals.
When here, take a five-minute drive to the Batasia Loop to revel in a beautiful view of lush green hills that surrounds this municipality. Be sure to bring along a pair of binoculars, for if the weather permits, you can try to locate the peak of Kangchenjunga, the world's third highest mountain. The Batasia Loop also serves as a memorial to commemorate the fallen Gurkha soldiers since India's independence in 1947.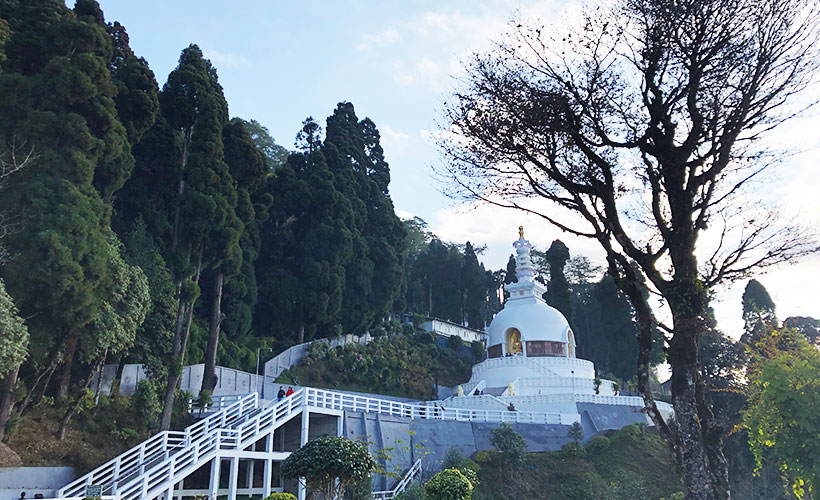 Keen on some serenity and tranquility? Pay the Japanese Buddhist temple and the Peace Pagoda a visit. Built in the 1970s, it was the dream of the Nipponzan-Myohoji Buddhist Order to attain world peace after the devastation caused by two atomic bombs that struck Japan during World War II. Take a seat in the prayer room to for some quiet time.
Once a summer home for the British, Darjeeling's also home to the eponymous tea. Have a go at plucking leaves if time permits. Or sit back and enjoy a cuppa at Darjeeling's many tea houses; preferably one that offers a spectacular view of the valleys and peaks.
For those of you, who plan to extend your stay in Darjeeling, hike up Tiger's Hill to catch the sunrise overlooking the Himalayan stretch. The view is to die for.
---
It's not all hustle and bustle in India, check out some of these treks:
---
Guhawati – gateway of the Northeast
Shopaholics ought to head to the Fancy Bazaar, a lively flea market with a huge variety of things like clothes, electronics, and spices. Bargaining is accepted here. Located right smack in the middle of Guhawati, the capital of Assam, it's within walking distance to the city's iconic landmarks such as the Kolia Bhomora Bridge.
Meanwhile, animal lovers should spend a night or two at Kaziranga National Park to catch a glimpse of the world's great one-horned rhinoceros. Alternatively, the Assam State Zoo and Botanical Garden houses a variety of flora and fauna.
Imphal – royal seat of Manipur
Right on the fringes of Northeast India, Imphal in Manipur is where the horseback team sport we call polo today comes from. A place where the Kingdom of Manipur once stood nobly prior to its accession to India, Imphal has grown into a metropolitan area with its centre focused on the Kangla palace and its surrounding moat.
Kangla palace, built during the 16th century by the royals of Manipur, is a definite place to visit while you're here. It hosts well-landscaped gardens and ponds set amid a serene atmosphere. There are also ruins of the fort still standing, though much of it was destroyed during the Anglo-Manipur War of 1891.
Other places to visit here are the Shree Govindajee Temple, the Ruins of the Citadel, and the local museum.
So there you have it, my wonderful trip across Northeast India. I promise you'll be as awestricken as I was so start planning your trip now! You can thank me later.
All photos are courtesy of the author unless otherwise stated.
Get all the latest travel stories from Zafigo. Follow us on Facebook, Twitter, and Instagram.