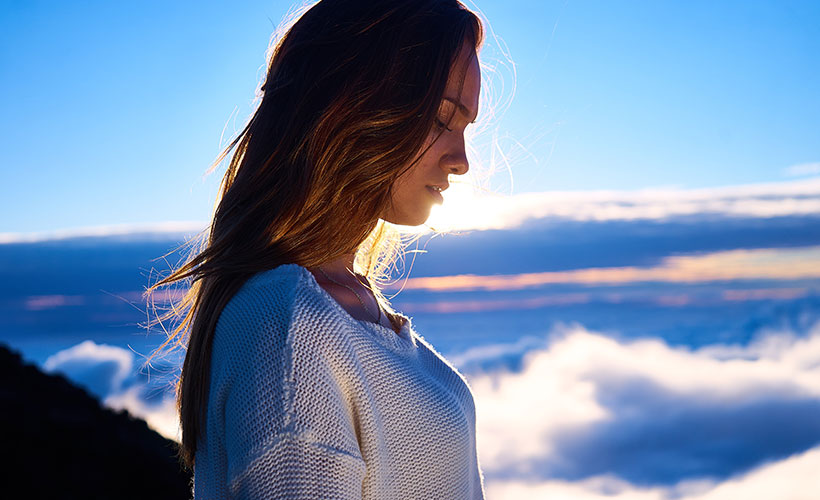 Do you know what happens to your complexion when you're stuck in a plane for at least eight hours? Actually, even if you're not on a long-haul flight but fly frequently, the regular exposure to cabin air can still cause strange things to happen to your skin.
Here's what you'll need to keep your complexion in check. Oh, and do note that this is what you'll need for the flight itself. Packing your beauty products for a holiday is a whole other ball game.
Face mask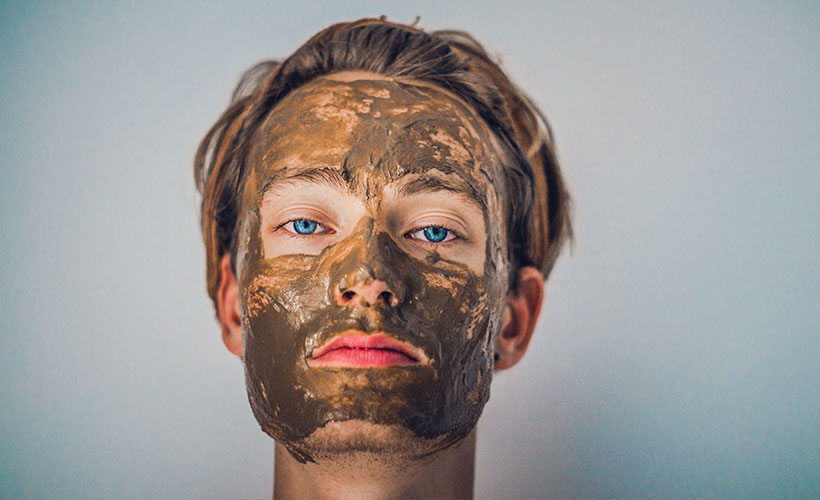 The humid-as-a-desert cabin air is known to cause some serious dryness. When your skin is too dry, it'll automatically overcompensate for this sudden dryness with an overproduction of sebum to stay hydrated.
The key here is to try and keep your skin balanced as this happens. Some of the things you can do to instantly perk up the skin include using a face mist or even a moisturiser, but neither of these will help rehydrate your skin as intensely and quickly as a face mask can.
Bring along your favourite sheet mask instead of a cream, clay, or gel one. It's less messy, lighter, and won't take up much space in your carry-on. Even if you forget to bring one, the pharmacy at the departure hall will likely have many cheap and cheerful options. We like This Works Stress Check Face Mask (RM139 or approximately USD33) that can be used on all skin types as an overnight treatment as well. It also smells divine, helping alleviate the stress of travel.
Before you slather that mask on or apply your sheet mask of choice, you'll need to ensure your skin is clean. A few hours in and who wouldn't be feeling icky? This Works also has the In Transit No Traces (RM96 or approximately USD23) makeup remover pads that are worth trying. Otherwise, standard baby wipes always prove to be an easy travel fix.
---
Always wanted to travel along but scared the loneliness will creep in? Just follow these tips:
---
Sunscreen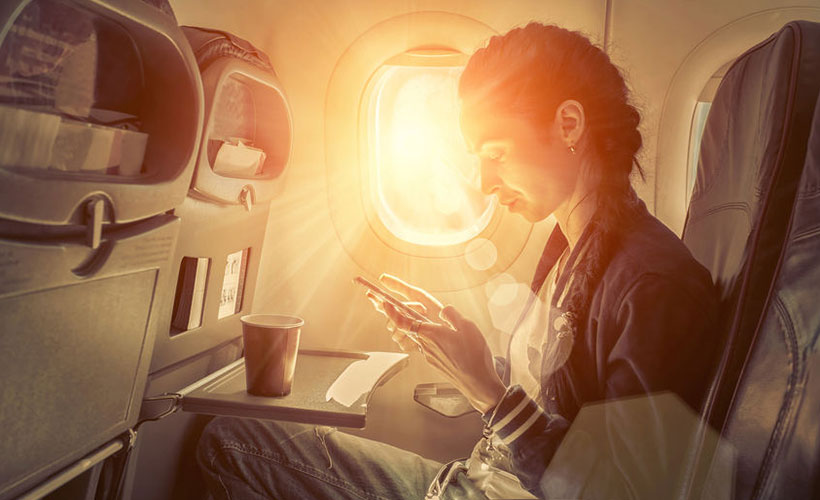 Enjoying that lovely sunrise or sunset view at your window seat? Well, surprise, surprise! You can actually get sunburnt while on a flight. At such high altitudes, you're physically closer to the sun, upping the risk of UV damage. And with the air being thinner, there's little screening for all that harmful radiation.
Your options — keep your window shades closed or use sunscreen. We absolutely love the Smart Urban Solar Defense Correcting Cream SPF30 (RM142 or approximately USD34) from B&B Labs. Not only is it ultra-light in texture and have adequate sun protection, but it's also hydrating and universally tinted so that you can step off the plane looking photo-ready. Don't forget, the cabin's pressurised environment restricts blood flow thus stealing your glow, so you'll need to lock in as much moisture as you can.
Hand and nail cream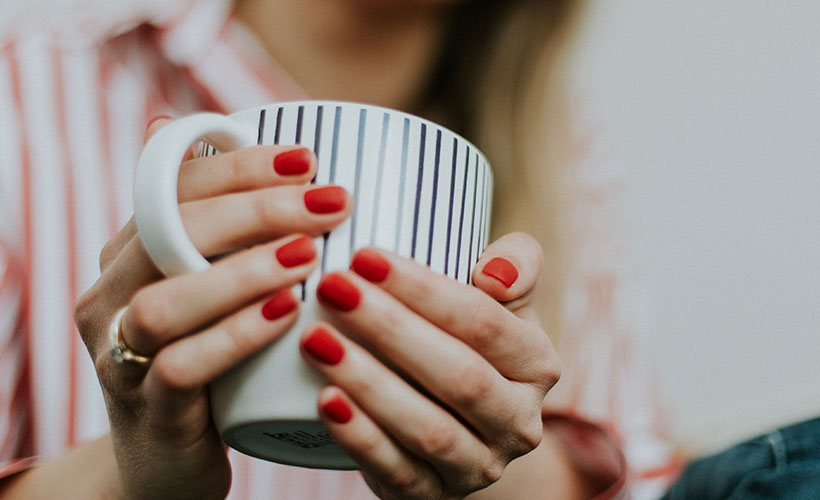 Your hands, nails, and cuticles aren't spared from the terrible effects of a long flight. To be frank, your skin all over your body gets stressed from long-haul travel just like how you would too.
Assuming you're all bundled up for a flight, besides your complexion, look after the other bits of you that are also exposed. Namely, your hands. While using something balmy like Vaseline (which has 12 travel uses by the way) will surely keep your hands hydrated, you may not want to your hands to feel greasy. Especially if you're going to be flipping through your in-flight entertainment, swiping on your tablet, or reading a book.
Enter the lushest yet lightest hand cream we've come across to date – The Body Shop Almond Hand & Nail Manicure Cream (100ml for RM59.90 or approximately USD14). It's formulated like an anti-ageing product, but for your delicate hands, and aimed at delivering long-lasting comfort. That's pretty much all the things you need in a hand cream when on a flight. And then some.
The little extras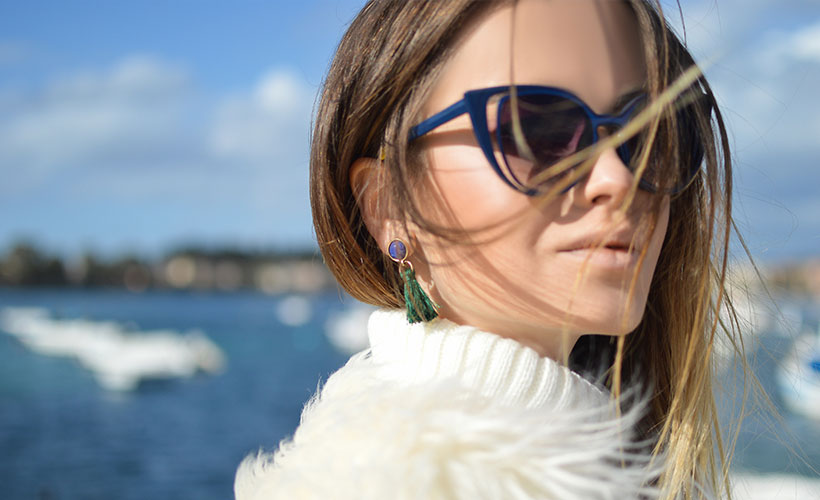 Flights lead to puffiness. Think about it. You're sedentary for several hours, snacking on salty foods, and possibly having an alcoholic beverage too. Since there are no real options to exercise on a flight (except for maybe these easy yoga poses you can do on a plane), there's only one other thing you need for a flight.
The best defence against all the above is water. And drinking plenty of it. If eight hours of rest is considered beauty sleep, then consider water beauty juice. It's really the only extra thing you'll need to ensure you step off the plane looking fresh as a daisy.
27412, 30520, 29238
Get all the latest travel stories from Zafigo. Follow us on Facebook, Twitter, and Instagram.