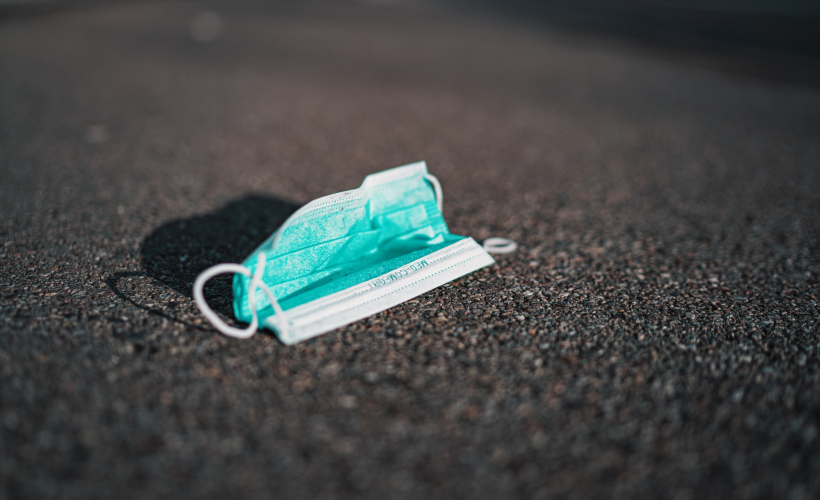 It's a tight race, but we asked and you answered. By a pretty slim margin, most travellers seem to be postponing or cancelling travel plans altogether because of COVID-19. It's not unsurprising, as each day brings more news of fresh cases. But what's a potential traveller to do? Is it time to axe travel plans in its entirety? And for those still set on travelling, is there a way to plan around the current pandemic?
With no way of predicting upticks of cases globally, here's what you need to know before you go onwards ahead on your journey.
The status update
As of March 11, The World Health Organization (WHO) has officially declared COVID-19 a pandemic — pointing to the over 118,000 cases of the coronavirus illness in over 110 countries and territories around the world and the sustained risk of further global spread.
"This is not just a public health crisis, it is a crisis that will touch every sector," said Dr Tedros Adhanom Ghebreyesus, WHO Director-General, at a media briefing. And no sector has been more affected than the global travel sector, with The International Air Transport Association predicting global losses involving passengers to reach up to USD113 billion, depending on the COVID-19 virus' spread.
Statements from government officials in Malaysia also seem to support this as a fact, with Tourism, Arts, and Culture Ministry Secretary-General Datuk Noor Zari Hamat saying industry players such as hoteliers, travel agents, and food and beverage businesses being severely impacted with the cancellation of flights and trips.
"We are talking about everyone in the industry, from high-end resorts, all the way to the cottage industry. All have been affected since January," he said during the Tourism Recovery Action Committee (TRAC) town hall roadshow in Sabah.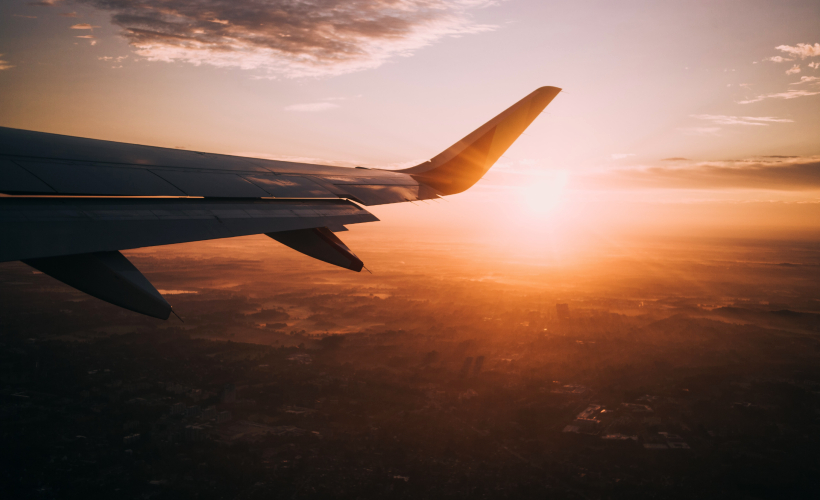 Cancelled plans
A number of major events have been cancelled since the recently declared pandemic broke out. These include the Chinese Grand Prix and the Venice Carnival, while there is speculation that big sporting events like the Tokyo Olympics could also be under threat of postponement or cancellation later this year.
Travel to mainland China has understandably been seriously disrupted since January, with many major airlines suspending flights, and package holiday firms rearranging trips. Many flights to Italy are also cancelled, with air travel across Europe being disrupted and facing reduced operational schedules. US President Donald Trump has also temporarily suspended inbound flights from Europe into the US.
Many countries have also suspended flights to Iran, and are restricting entry to travellers if they are coming from or have recently visited certain countries.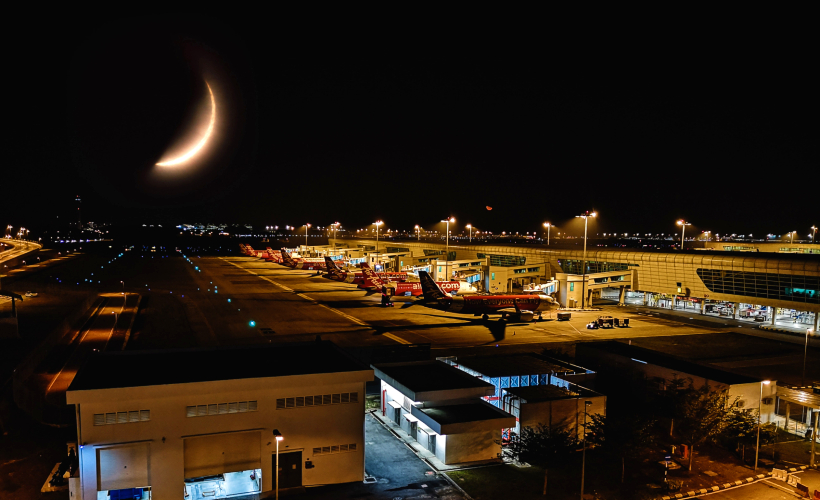 What to know about travel plans to and from Malaysia
Most local airlines allow full refunds or travel date changes amid the COVID-19 outbreak for bookings to and from China (with the waiver of applicable fees for refund and reissuance varying for bookings for other locations).
As COVID-19 cases have seen a steady increase in Malaysia, travel restrictions have been placed on several provinces in Italy, Japan, Korea, and Iran in an effort to contain the spread. "The Government has decided to temporarily restrict visitors — regardless of nationality — from entering Malaysia if they have been to these cities or provinces within 14 days of their arrival in our country. Malaysians are also advised to postpone travel to the areas for the time being," said Health Director-General Datuk Dr Noor Hisham Abdullah.
With the travel restrictions in place, Malaysians returning from the list of travel restricted countries will also be subject to a compulsory 14-day quarantine.
General health and safety advice from Malaysia's Ministry of Health (MOH)
According to the last update, there are 119,260 confirmed cases worldwide with 4,287 deaths reported so far. In Malaysia, there are currently 149 confirmed cases with no deaths.
#COVID19 Statistik terbaru WHO, 11 Mac 2020.

Kes di Itali melepasi 10,000 dengan 631 kematian.

Amerika Syarikat, UK dan Jepun juga berlaku peningkatan kematian.

Mesir dan Indonesia catat kematian pertama akibat virus itu. pic.twitter.com/SQeNyeh9vn

— KKMPutrajaya (@KKMPutrajaya) March 11, 2020
To prevent the spread of the coronavirus, the general public is urged to take preventive measures including frequently washing your hands for at least 20 seconds, cleaning and disinfecting frequently-touched objects and surfaces (such as mobile phones), as well as to cover coughs or sneezes with a tissue. In this series of tweets from MOH, Malaysians are also advised to follow public health advice, travel advisories, and avoid crowds.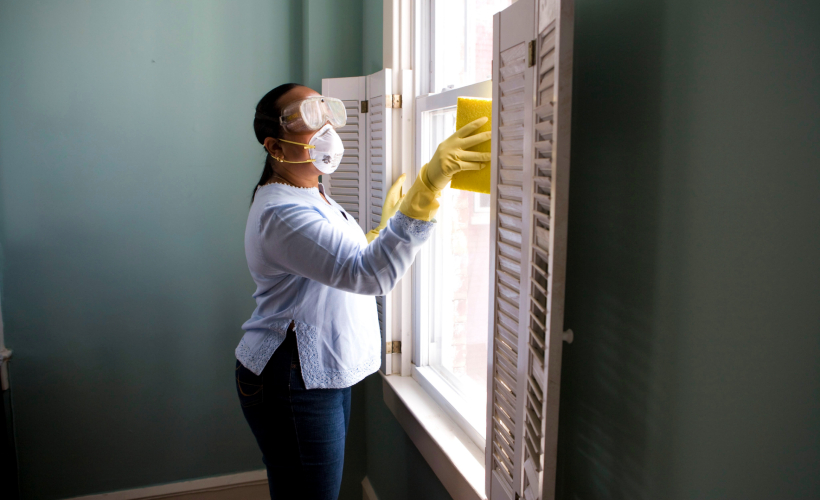 What does this mean for those still travelling?
For older women
As older adults are more susceptible to viral illnesses (like the coronavirus) and are more likely to have underlying health issues such as lung or heart disease (which will result in a more severe outcome with a viral illness), it's advised to receive a flu shot or necessary pneumonia vaccinations prior to travel.
In case of quarantine, it's also prudent to travel with an extra two weeks worth of essential medicine. Other things to keep in mind include having a copy of health records as the local medical team will require your health information to provide optimal treatment should you fall ill and need urgent medical care.
For pregnant women
"While fear and uncertainty are natural responses to the coronavirus, we must be guided by facts and solid information," said Dr Natalia Kanem, Executive Director of the UN Population Fund (UNFPA).
To date, there's no scientific evidence about the increased susceptibility of pregnant women to COVID-19. However, pregnancy brings physical changes that might make some pregnant women more susceptible to viral respiratory infections. As such, UNFPA suggests that pregnant women should take the same preventive actions to avoid infection recommended for all adults — avoiding close contact with anyone who is coughing and sneezing, washing hands often with soap and water or an alcohol-based hand rub, covering mouth and nose with a tissue or elbow when coughing and sneezing, and thoroughly cooking meat and eggs.
For women with children
As most mothers would know, it's near impossible to prevent a child from touching anything they come into close contact with. Their hands will make their way to their face and mouth, and understandably, they also come into contact with the faces of their adult companions. This alone makes it easier for them to get infected and pass along any illnesses and increases the risk factors for them to travel at this time.
Should you plan on travelling with your child amidst the virus outbreak, do ensure that their vaccinations are up to date, and similarly to older adults travelling, bring along at least an extra two weeks worth of essential medications in case of quarantine along with pertinent medical records. Should your child become sick upon return, it may not be coronavirus, but it is still recommended to avoid school or public spheres for 14 days.
For backpackers
Budget holidayers may feel particularly antsy during this uncertain time of travelling. A good guide would be to book your accommodations through trusted sites with good hygiene reviews. While on your trip, good hygiene practices (such as washing hands often with soap and water) apply as well.
Keep up to date whilst on your travels about the protective measures against coronavirus on the World Health Organization website and monitor your health closely. Should you develop symptoms (fever, a cough, sore throat, tiredness, or shortness of breath), arrange to see a doctor for an urgent assessment and follow the advice of local authorities. If you feel particularly skittish, now would also be a good time to research and look into your travel insurance to ensure you're covered.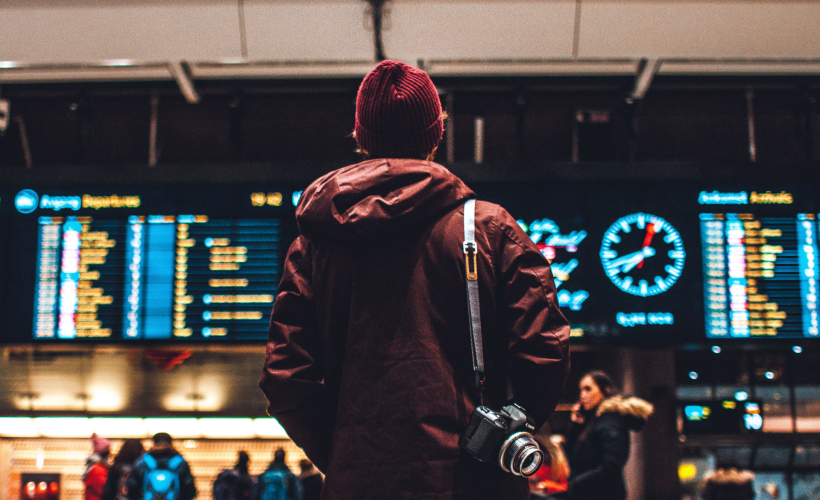 Should you be travelling right now?
With all that being said, the million-dollar question of whether you should be travelling right now remains. And the complicated answer is yes… and no.
As most people (about 80 per cent) recover from the virus without needing special treatment illness due to COVID-19 — with the exception of older adults and people with underlying medical conditions such as diabetes, heart disease, respiratory disease, and hypertension — you may have heard that the WHO has said that the public should not rush to cancel travel plans. It's extremely important to note, however, that this was before the WHO declared COVID-19 a pandemic.
For those who are at a higher risk of infection or complications stemming from the infection though, it's best to heed the warnings against non-essential travel that have been issued in most countries. For those looking forward to the lack of crowd, cheaper fares, and waivers in domestic destinations, the smart choice is, as always, to go forth… but with caution. Bear in mind that COVID-19 doesn't discriminate.