Travelling is one of life's greatest pleasures, and definitely a luxury we shouldn't take for granted. This June, as we commemorate World Environment Day and World Oceans Day, it's the perfect opportunity to take a step back and consider the impact we have on Mother Earth. As we embark on our adventures around the world, so should we be conscious to make responsible decisions that are sustainable. So we can minimise our carbon footprint and preserve the natural and cultural landscapes for many more years to come.
While it may be hard to cut down on our travels altogether, we can take the first step and practice being a greener, conscious traveller. For a start, here are some eco-friendly destinations and activities you can consider for your next trip. Not only do these locations offer initiatives for guests to actively take part in, but they also play a big role behind-the-scenes in contributing to a healthier, greener Earth.
1. Take an eco-friendly bath at Hilton Lake Taupo, New Zealand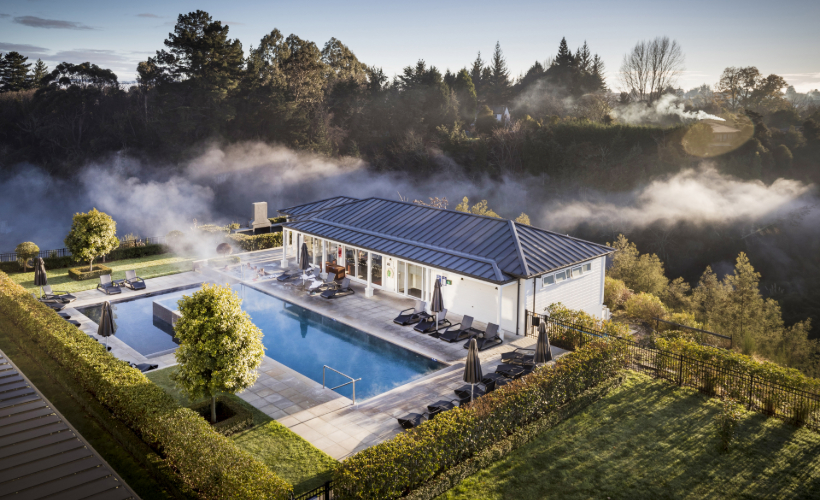 At Hilton Lake Taupo, one can experience nature at its best. Nestled amidst picturesque rolling mountains, the hotel not only boasts breath-taking views of New Zealand's largest lake but also keeps its carbon footprint low by leveraging natural resources around it.
The neighbouring Onekenek Thermal Valley is an excellent source of natural gases and is exactly what the property harnesses to heat up its pool, showers, and spa in their Heritage Wing. Be sure to take a dip and pamper yourself in this man-made hot spring!
2. Cut down on your food waste at Hilton Sydney, Australia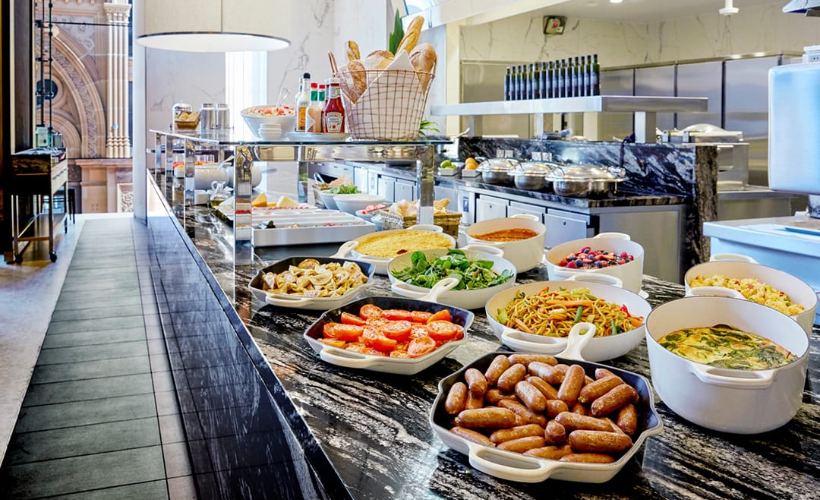 Located in the heart of the bustling metropolis, Hilton Sydney offers the best in comfort and convenience. While enjoying the luxurious amenities, you'll be heartened to know that the hotel really goes the extra mile to remain sustainable. Even when no one's looking!
Aside from initiatives like introducing biodegradable cutlery and installing LED lights in the lobby and ballroom, they are also a champion in food waste minimisation. The hotel has partnered with the World Wildlife Fund (WWF) to track their food waste and adopt new methods to reduce it further. In addition, they regularly donate food surplus to charity organisations, so these high-nutrient, quality foods don't go to waste.
3. Keep the beaches clean with Conrad Bali Resort & Spa and Hilton Bali Resort, Indonesia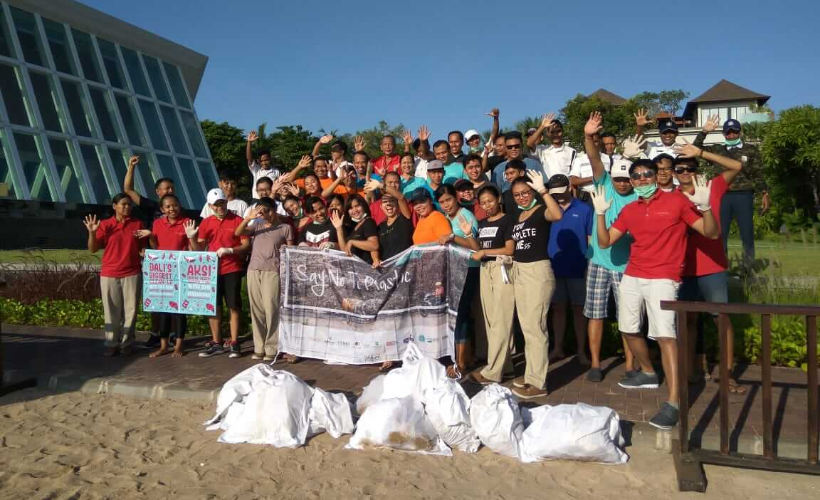 Honestly, who doesn't love Bali? With its endless coasts, sunny weather, and relaxed atmosphere, there's no doubt it's the perfect beach destination. However, even this paradise can get sullied, with tourists leaving behind plastic waste that ends up washed up on the beachfront.
To combat this and prevent further pollution, the Conrad Bali Resort & Spa alongside the Hilton Bali Resort, took part in an island-wide clean-up initiative that cleared over 30 tonnes of plastic waste. The beaches have never been so pristine. If you're lucky, you may be able to take part in one of these clean-ups on your next trip and play your part for the environment as well. Of course, be sure not to leave your own trash behind!
4. Support sustainable dining at Hilton Singapore, Singapore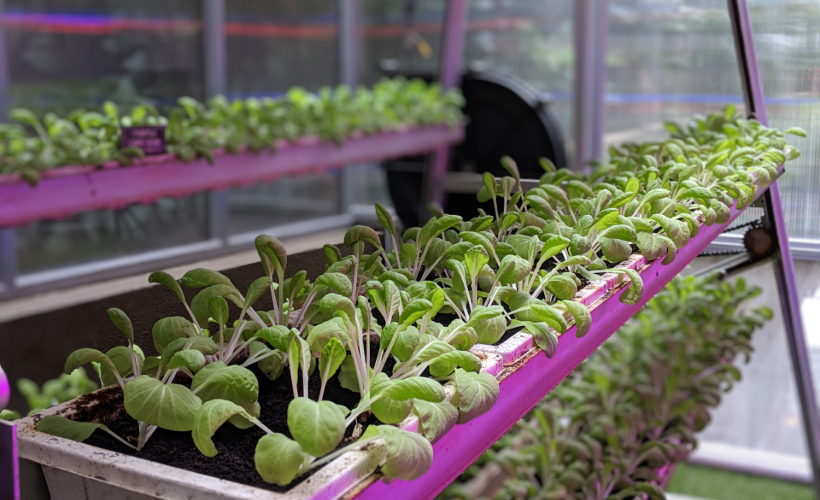 Foodies unite! We all know that food is a big part of the travel experience, but it can be difficult to find quality dishes that are sourced and produced sustainably. In the food haven of Singapore, head right on down to Verde Kitchen at Hilton Singapore for an authentic farm-to-table experience. All ingredients have been certified sustainable, and some are even grown at the property's very own vertical garden.
In conjunction with World Oceans Day, the Verde Kitchen is running a special 'Pick the Right Catch' promotion from now until 30th September 2019. It promotes sustainable seafood dining that is full of natural flavours, featuring refreshing options like sesame-crusted MSC-certified US scallops, almond-crusted ASC-certified salmon, and MSC-certified Nyonya-style New Zealand rockling fish, among others. You definitely won't be disappointed.
5. Go #plasticfree at Hilton Manila, Philippines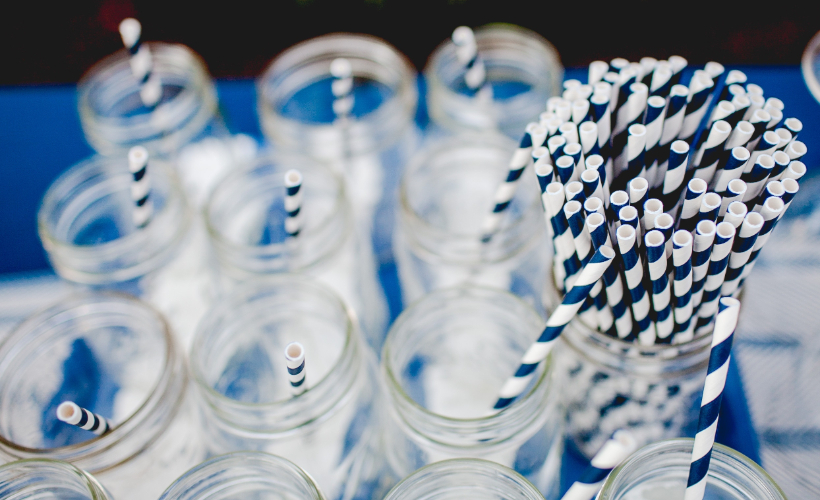 The #nostraws movement is going strong, but Hilton Manila has taken it one step further with its mission to cut down on all plastic! Aside from eliminating all plastic straws, complimentary drinking water in guest rooms is packaged in reusable glass bottles, and there are no plastic wrappings on slippers and laundry bags, among others. It's certainly a good step forward, and a sobering reminder that we really don't need to use that much plastic in our daily lives.
The next time you plan a trip, be sure to do your research and pick destinations that align with your values. You can definitely have the holiday of your dreams while still being responsible and sustainable at the same time. Have a great, green trip!
*All photos courtesy of Hilton Worldwide unless stated otherwise
Get all the latest travel stories from Zafigo. Follow us on Facebook, Twitter, and Instagram.