Looking to go green in Bangkok? It's easier than ever to find eco-conscious, natural home and body products in the City of Angels, thanks to a growing movement for sustainable products, including lots of local businesses that are sourcing and creating great things locally. Start treating yourself and the planet right with this guide to stocking up on eco-friendly personal care and home products when visiting Bangkok:
Honour your body
Thailand has a long tradition of herbal body products, which local artisans are now using to make great eco-friendly skin and hair care. Look out for these brands:
Khao Kho Talaypu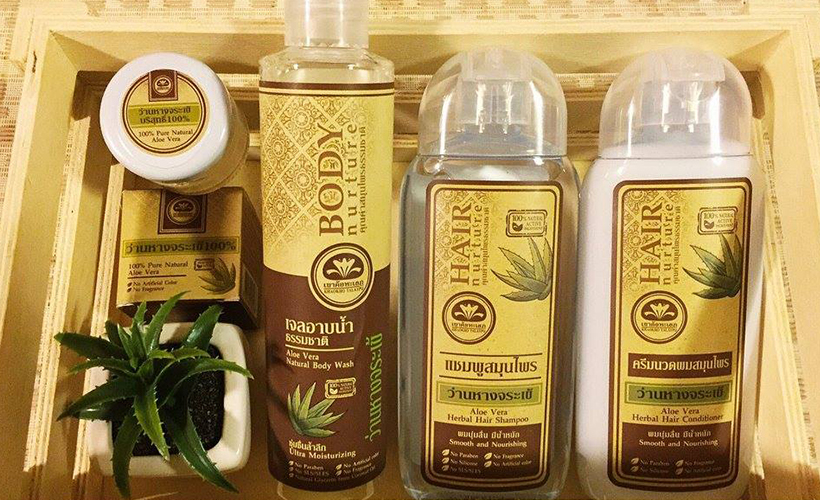 What: Herbal shampoos, conditioners, soaps and lotions, all made from ingredients grown on their own organic farm in northern Thailand.
Where: Their flagship store is at 38 Tiam Ruanmit Road, Huai Khwang (Google Maps) | Opens: 11AM – 8PM daily; their products are also available at Gourmet Market
Website: www.khaokhonaturalfarm.com
Urban Tree Organics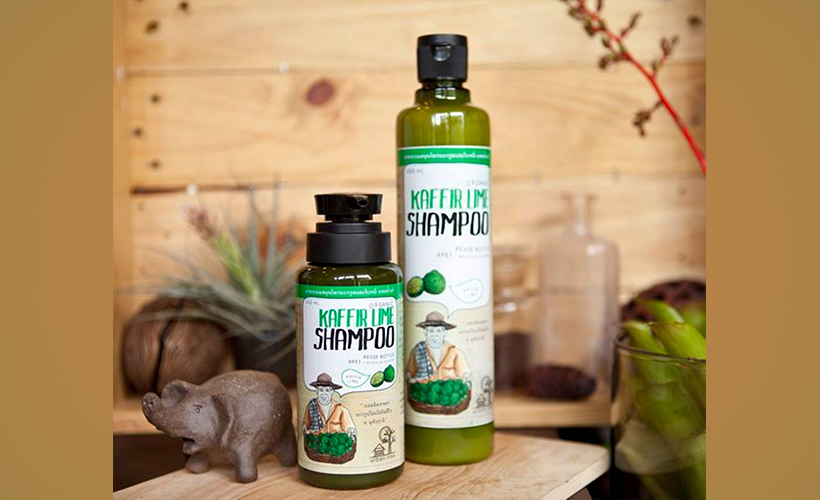 What: Using traditional Thai herbs like baimee and mung bean, they make shampoos, soaps, balms, and powdered face and body wash. Their motto is "think globally, live sustainably," and it's reflected in how they make their body products: Their ingredients are all biodegradable and mostly certified organic.
Where: Their flagship store is at 934 Samsen Soi 24, Bangkrabue Intersection, Dusit (the closest public transit is Khaew Khai Ka Pier) | Opens: 10AM – 8PM, Mondays – Saturdays (Google Maps); you can also shop their range online
Website: www.urbantreeorganics.com
Inspire by Nature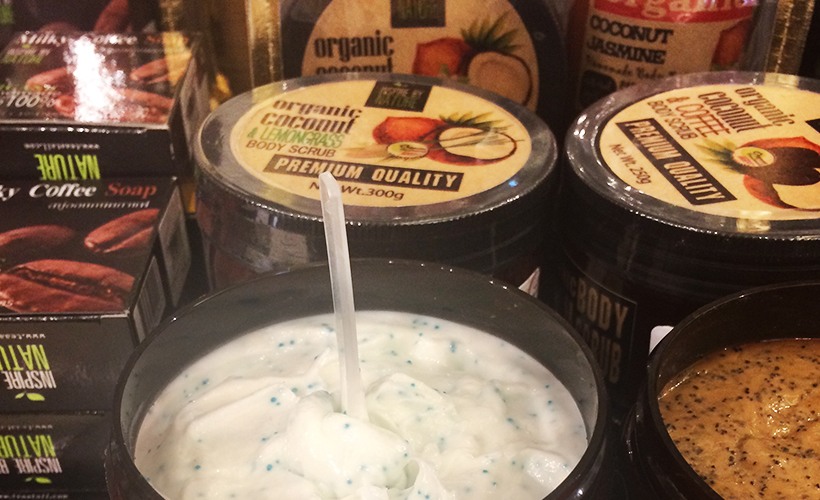 What: You'll find (and want) everything from coconut-mango lip balm to energising coffee soap, body scrubs and lotions. Most of their ingredients are certified organic and they don't contain any harsh chemicals.
Where: Shop a large selection at Gourmet Market, Siam Paragon (Google map) | Opens: 10AM – 10PM daily
Website: www.inspirebynature.com
GAIA
What: Organic bath and body wash, shampoo, conditioner, wipes and lotions that are specially formulated for delicate and sensitive skin. They also have a range of balms specifically for pregnant and nursing moms.
Where: Find them at Sunshine Market (Google Maps) Nearest BTS Phrom Phong | Opens: 8.30AM – 6PM, Mondays – Saturdays
Website: www.gaiaskinnaturals.com
Home is where the health is
Organic and natural isn't just for your body these days, check out these great home products:
PiPPER
What: Laundry detergent, stain removers, dishwashing liquid, and home cleaners that are made from fermented pineapples. You'd never know their fruity secret ingredient as their detergents are scented with natural lemongrass and eucalyptus. Their products are ECO certified to be biodegradable and eco-friendly, and certified hypoallergenic.
Where: Find all PiPPER products at Villa Markets or shop online
Website: www.pipperstandard.com
Botanika Organic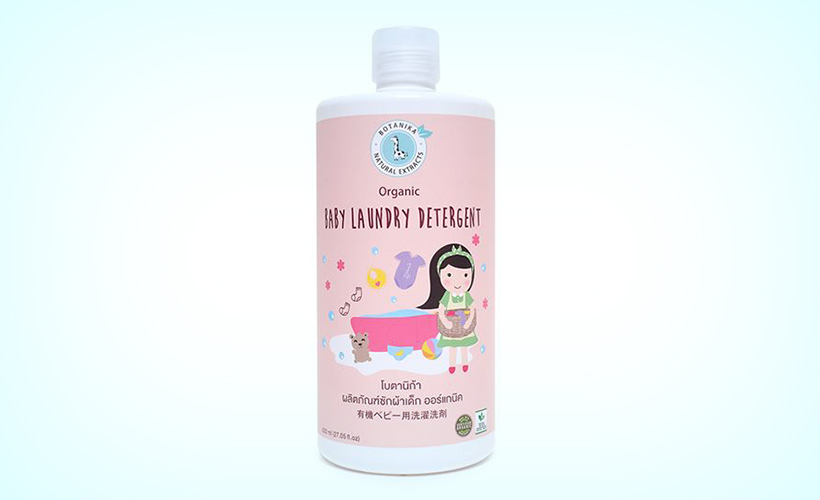 What: Multi-surface cleaner, floor cleaner, and laundry detergent that are certified organic, vegan, and dermatologist-tested. Made in Thailand, their products will leave your home smelling like a field of lavender. They also offer personal care products, and items that are friendly to mothers and babies.
Where: Find their range at Siam Paragon, Emporium, or order online
Website: www.botanikaorganic.com
aLGy
What: They started with eco-friendly aromatherapy and anti-dust mite sprays, and have branched out into a line of kaffir lime and bergamot laundry liquid and detergent.
Where: They have mall-based kiosks at multiple locations – see shop locations – or shop online
Website: algy.co.th
Explore even more
Want even more green products? This is just the tip of the eco-friendly iceberg. Here are a few ways to keep exploring:
Farmers' markets are taking off in Bangkok, and they're a great way to find locally made, consciously produced home and body products (and delicious food!). Every weekend, the Bangkok Farmers' Market pops up in a different part of the city with a wide range of vendors. You can find anything from body lotion to natural floor cleaners there, and best of all, you can even try much of it out there and talk to the people who make them.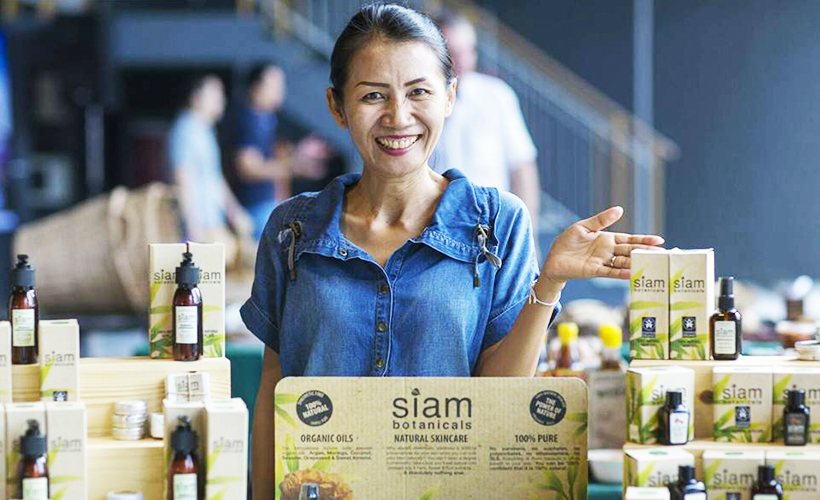 Bangkok Farmers' Market: Every Saturday and Sunday, location and times vary. K Village Bangkok also puts on an excellent farmers' market the second weekend of every month, Saturday and Sunday 9AM – 6PM. Google Maps.
Though you can't beat the farmers' market experience, if you want maximum selection with minimal effort, Green Shop Café is an online store that stocks a wide variety of eco-friendly Thai brands, with everything from body care to make up to home products. You can pay by Visa, Paypal, and even 7Eleven counter service, making it hands-down the easiest way to go green.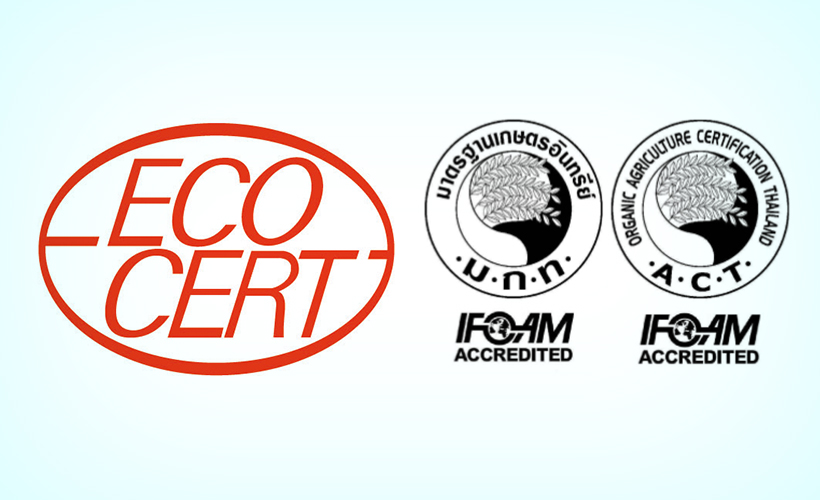 If you don't have time to make a special trip to a store or a Thai address for online shopping, you can still pick up some green goodies in more common places throughout Bangkok. Pretty much every mall and supermarket has eco-friendly products these days, though Gourmet Market (in Siam Paragon, Emporium, K Village, and Terminal 21) and Villa Markets have some of widest selections. Just check the product label for an organic certification – Organic Agriculture Certification Thailand (ACT), Eco Cert, and Bio Agri Cert are all IFOAM accredited, meaning they meet the highest international standard for organics.

Read Next: