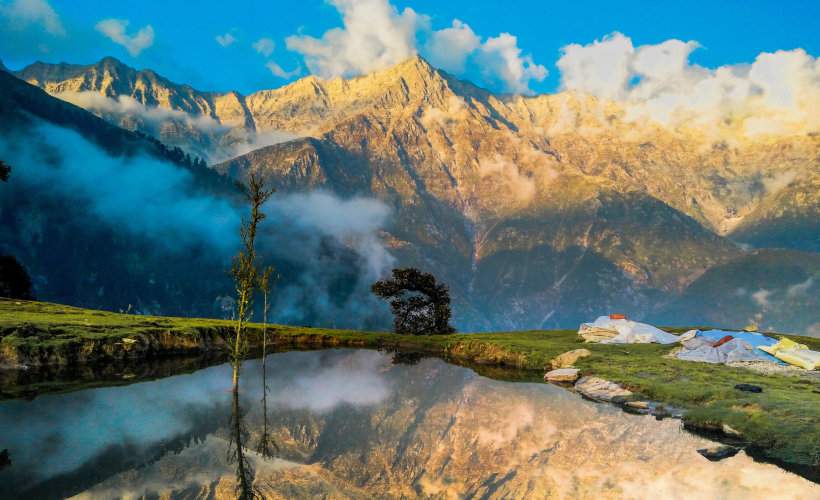 I[/dropcap[f you appreciate pristine, untouched travel destinations set in nature, you're likely an eco-tourist at heart. Ecotourism is an ecologically-friendly alternative to conventional commercial tourism. The idea is to promote the conservation of nature by attracting environmentally-conscious adventure-seekers to venture into the wild.
For those of you wish to visit ecotourism destinations within India, you're in luck. India's varied topography offers mountains, rivers, beaches, and plains of unspeakable beauty that you can discover through travel.
Before we tell you about 11 ecotourism destinations and experiences in India, here are some travel apps that can help discover accommodation and activities to enhance such experiences.
Wildr – Categorised by the adventure activities on offer, vacation stays curated by Wildr are set in nature. If you're seeking a retreat away from the bustle of cities with activities such as trekking, camping, water sports, and safaris, you can find them on Wildr.
Tripoto – While Tripoto lists all types of stays in a comprehensive manner, it does have categories such as Wildlife Tourism, mountains, and beaches, so you can filter stays based on the geographical features of the stay's location.
LiveTrekker – If you're an adventure-lover who takes pride in recording your adventure activities and sharing them with friends, you may find LiveTrekker interesting. The app records your travel routes, altitudes, and speeds so you can review them in the future.
Google Maps – If you haven't already explored Google's satellite view, you're missing out. Search for any state/region on Google Maps and switch to satellite view, and you'll instantly get a sense of a location's geography, whether it's green, barren, or hilly.
Now that you're armed with the necessary resources to discover activities and stays tucked away in nature, here are some Indian ecotourism destinations and activities to experience.
Thenmala, Kerala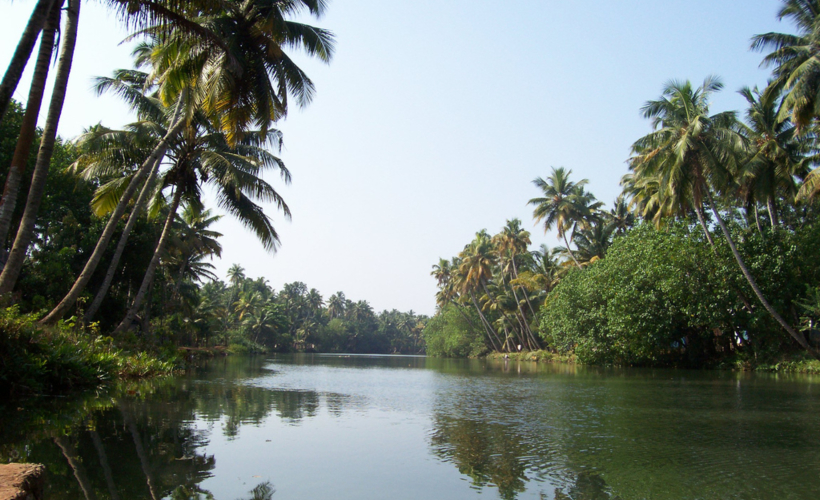 Sporting picturesque falls that cascade into a serene pool, and a 13-arched bridge snaking its way through a bird-ridden canopies of trees, Thenmala is an ecotourism town set on the banks of the Kallada River.
The town is also surrounded by the hilly ranges of Thiruvananthapuram, the Pathanamthitta district, and Kollam. It also has a dam marrying the confluence of three rivers – Chenduruney, Kazhuthurutty, and Kulathupuzha. While in Thenmala, you can also experience the Chenduruny Wildlife Sanctuary and Butterfly Safari Park.
Canacona, Goa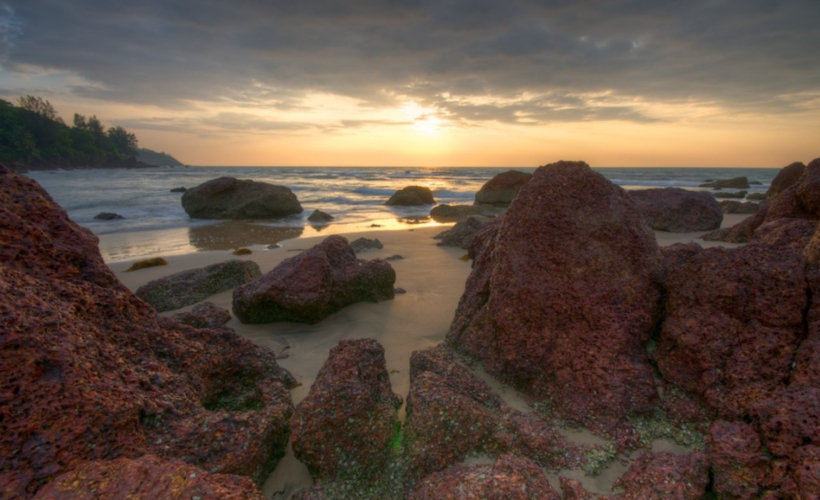 Located well away from the touristy parts of Goa in the north, Canacona rests in South Goa, a more sober, but equally beautiful part of Goa. With calm and untouched beaches such as Cola Beach, Palolem Beach, and Galgibaga Beach, Canacona is a spot for nature-lovers who want to relax. The area also has attractions such as the Bamanbudo and Kuskem Waterfalls.
If you're into motorcycle riding, surfing, or water sports, you can engage in all of these activities using rentals around this area.  
Balaghat, Madhya Pradesh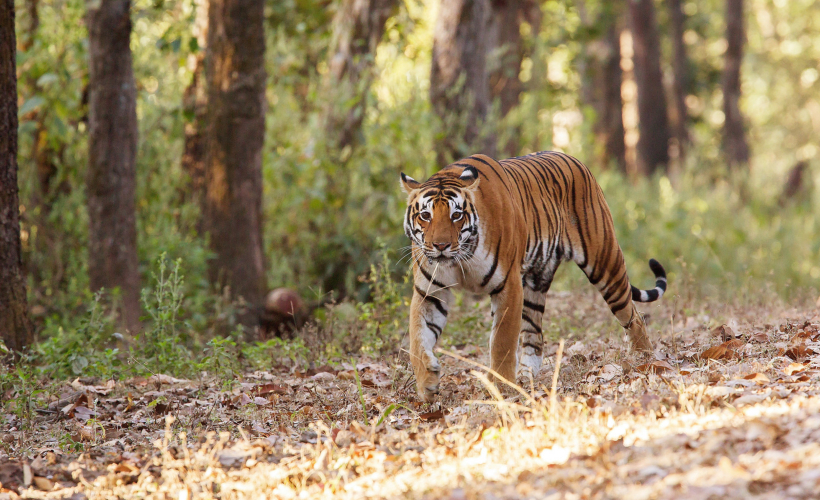 Home to both the Kanha Tiger Reserve and Pench National Park, Madhya Pradesh is a must-visit ecotourism destination for wildlife enthusiasts. If you love the water, like lakes and waterfalls, visit Sursagar Lake and Hathni Mata Waterfall.
For the history and architecture buffs, you'll appreciate the temples in this region – like Hanuman Mandir, Maa Durga Mandir, and several Jain temples. From Balaghat, you can also reach the Laxmi Vilas Palace and Mandvi Gate, two attractions worth seeing.
Rishikesh, Uttarakhand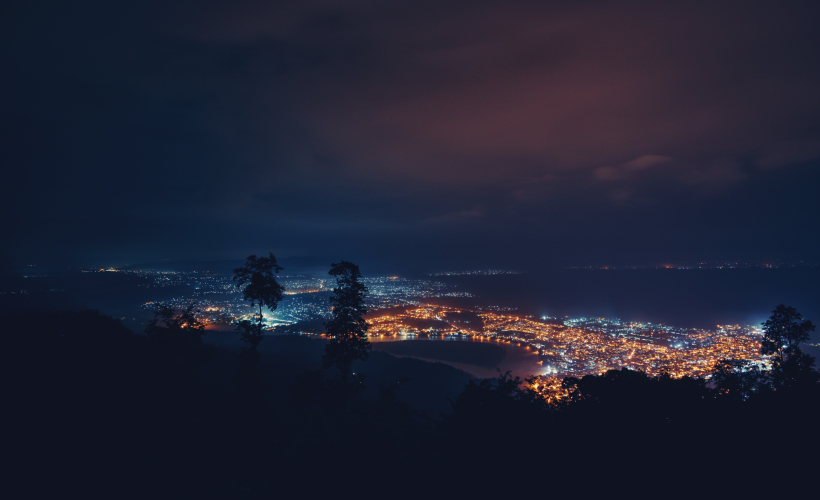 Nestled into the foothills of the Himalayas, Rishikesh, Uttarakhand is a natural heaven on earth. Known for its tranquillity, Rishikesh rests on the banks of the Ganges River, with institutions dedicated to studying yoga and meditation. Temples and ashrams line the banks of the Ganges in Rishikesh, influencing the existence of an alcohol-free, vegetarian region.  
It's no surprise that the most popular places to see in Rishikesh are of spiritual or religious significance, such as the Triveni Ghat, the Beatles Ashram, Lakshman Jhula, and Ram Jhula.
Jaisalmer, Rajasthan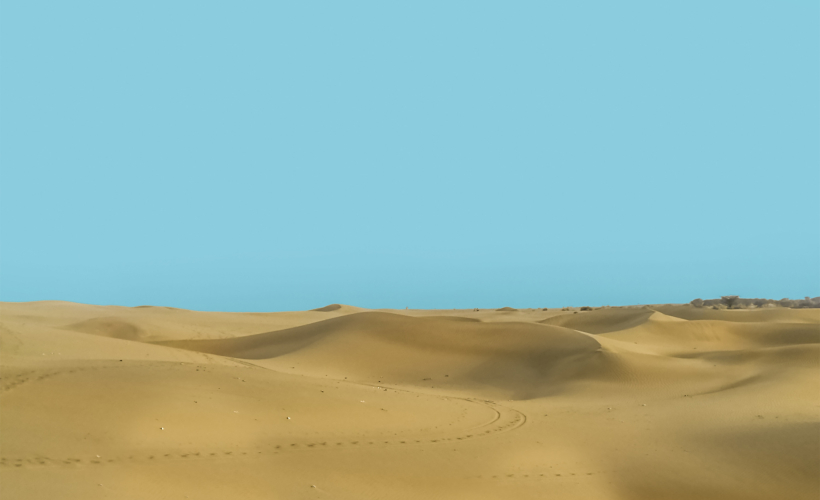 Known as the 'Golden City', Jaisalmer is a prominent trading city with stunning sandstone architecture. The city's Jaisalmer Fort is an imposing structure that rises high into the skyline, bolstered by 99 bastions. Within the walls of this magnificent fort lies a grand Maharaja's Palace and intricately carved Jain temples. If you like riding, you may enjoy touring these attractions and other havelis within the city on camelback. Smack bang in the middle of this desert city, you'll find Gadsisar Lake, a visually-stunning artificial reservoir constructed by the locals.
Kutch, Gujarat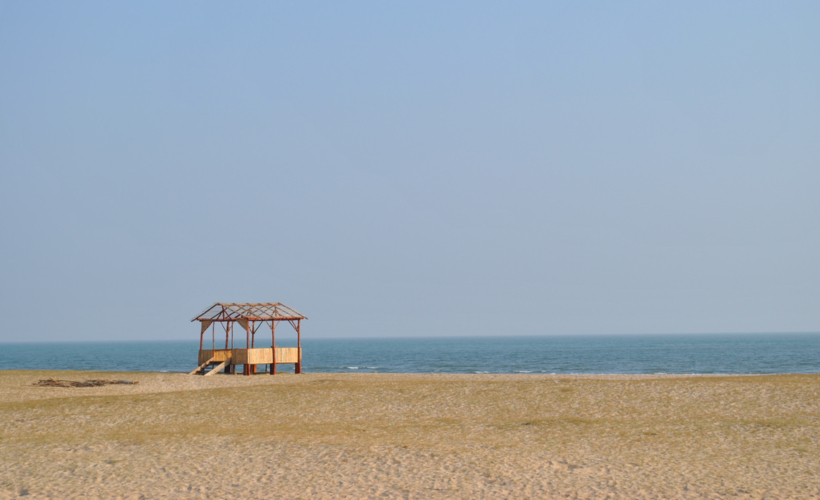 Home to the renowned salt marsh of the Thar desert, Kutch is another must-visit for eco-tourists. The Great Rann of Kutch, Kutch Desert Wildlife Sanctuary, and Mandvi Beach are some places worth spending time at. Kutch also has wildlife-spotting activities if you head to the Kutch Bustard Sanctuary or Narayan Sarovar Sanctuary to bird-watch. Apart from these attractions, you can also visit Hamirsar Lake and Prag Mahal. If you prefer to get to know the local culture better, you can enjoy events such as the kite festival and visit Narayan Sarovar.
Mudigere, Karnataka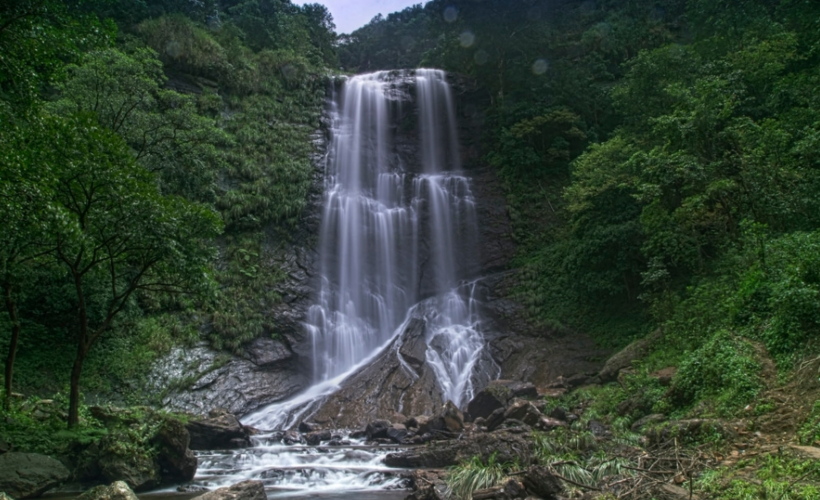 Known for the infamous Charmadi Ghat, Mudigere is a great travel destination for adventure-seeking nature-lovers. From the enticing twists and turns of the ghat that motorcyclists enjoy to the steep, rock-ridden climb of Ettina Bhuja Peak that trekkers enjoy, Mudigere has something to offer to all adventurous travellers. If you're an ardent trekking/hiking enthusiast staying in Mudigere, you can also consider climbing the Kudremukh mountain range, Mullayanagiri peak, or Hebbe Falls.
Gangtok, Sikkim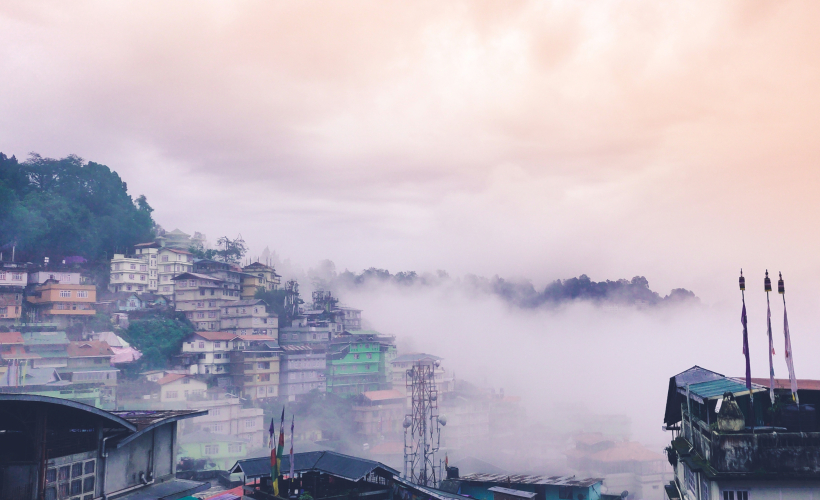 With one of the oldest Tibetan Monasteries in the world, Gangtok is an alluring, serene travel destination that eco-tourists should consider. If you dream of spotting exotic, endangered, and nearly extinct species, visit the Khangchendzonga Biosphere Reserve in Gangtok.
Like the other travel destinations mentioned on this list, Gangtok also has its marine attractions such as the Banjhakri Falls and the Phurchachu Hot Springs. Furthermore, the town also has floral attractions such as the Flower Exhibition Centre and the Saramsa Garden.
Ladakh, Jammu and Kashmir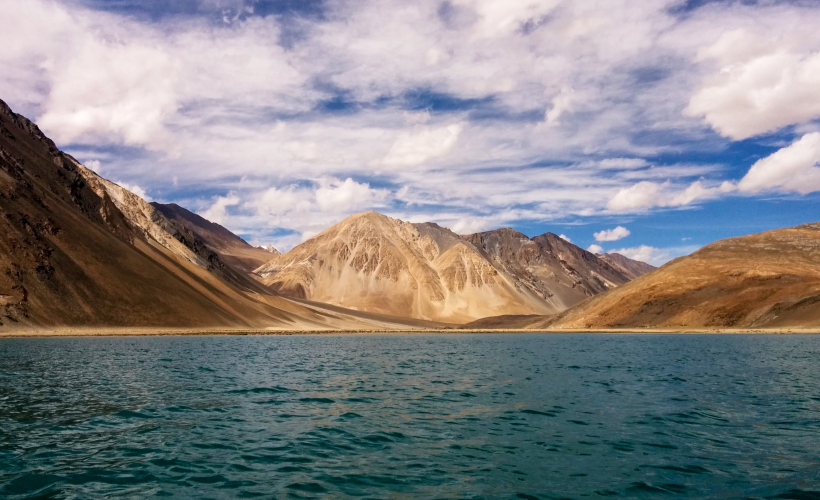 Extending from the Siachen Glacier in the Karakoram mountain range to the Great Himalayas to the south, Ladakh is a sight for sore eyes. The ultimate destination for motorcyclists and road trippers, Ladakh has over 40 natural wonders worth seeing within its boundaries. These include Pangong Tso, Tso Moriri, Khardung La Pass, Magnetic Hill, and Nubra Valley. The city also has fascinating structures such as Leh Palace and Shanti Stupa.  
Khandala, Maharashtra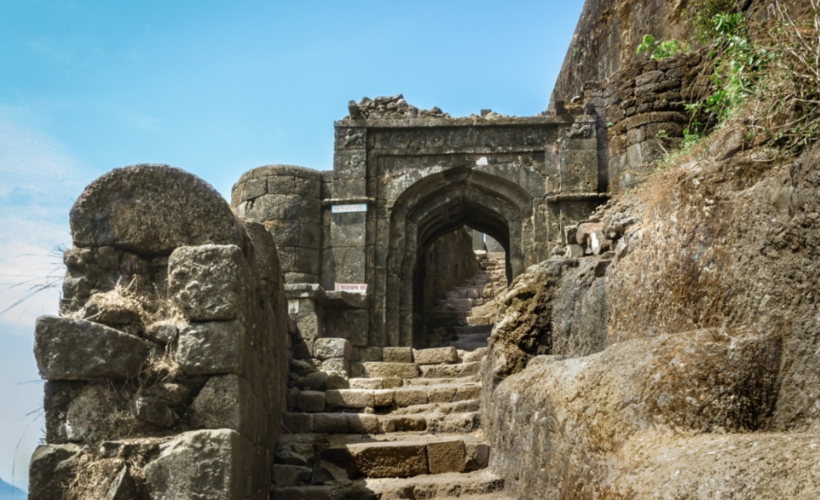 A hill station set in the Western Ghat mountains of Maharashtra, Khandala is a charming, dainty city. It has a vantage point referred to as the 'sunset point' with an impressive view of the hills and valleys. Natural attractions in this town include Kune Falls, the Bhaja and Karla caves, and Buddhist rock-carving caves. You can also consider visiting Lohagad Fort and Narayani Dham Temple. So if you appreciate life in the mountains with green panoramic views, caves, temples and forts, Khandala is the perfect travel destination for you.
Vattakanal, Tamil Nadu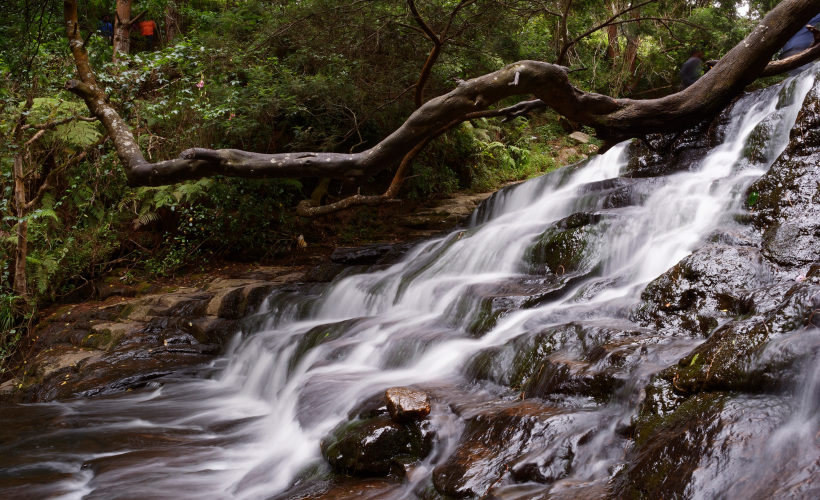 Located a short distance from Kodaikanal, Vattakanal is a one-road village with treks and camping spots. It's popular amongst the restless IT crowd from neighbouring metropolitan cities such as Bangalore who're looking to get some respite.
While there isn't much to view at Vattakanal, it's the perfect place for long walks in the woods on off-beaten trails, taking in the beauty of forests and hills. At Vattakanal, you can experience staying in small, roofed cottages, surrounded by greenery. Other fun things to do include a short trek to Dolphin's nose, eating at Altaf's Café, and visiting Vattakanal Water Falls. 
Get all the latest travel stories from Zafigo. Follow us on Facebook, Twitter, and Instagram.