Travelling together connects people in a special way. Experiencing new places, new faces, new encounters, and a sense of adventure become ties that bind. Travelling with someone or even going on a road trip with them is also the best way to get to know them.
Some of my favourite moments with mum are the ones we made (relatively) recently, when we visited foreign lands, did yoga in Bali, and just had fun. Here are my top five favourite places we've visited together, so you can have your own mother-daughter adventure either as a mum or as a daughter.
1.Bangkok: Thailand's go-to destination for variety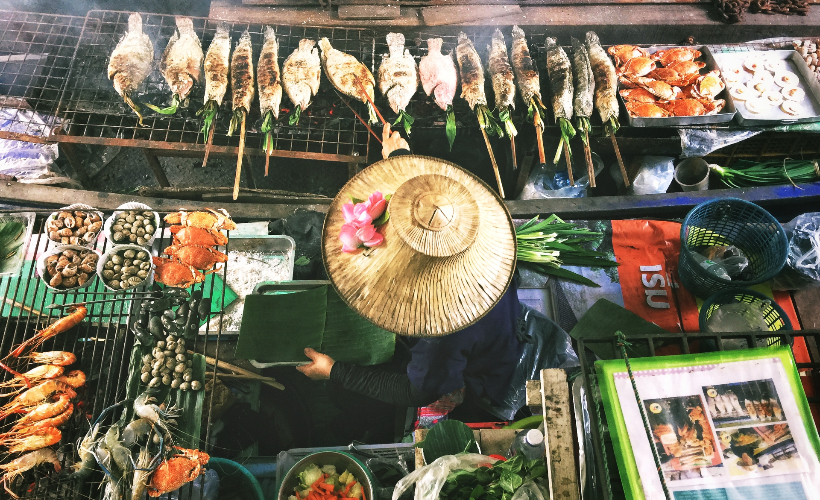 One of the most gorgeous places I ever visited in Asia has to be Thailand. This gorgeous Southeast Asian nation is filled with about a zillion (yes, that's a real number) things to see and do. The people are almost always helpful and friendly, and the food is simply amazing. Of all the ancient sites to see, the one my mum and I really love is Sukhothai Historical Park. It's about 45 square miles and is filled with stunning ruins in various styles of architecture at every turn.
If you're looking for a massage while in Bangkok, there are plenty for you to choose from wherever you are in the city. Always opt for a traditional one. We did one-hour foot reflexology and one-hour oil massage and we were transported to heaven! As a bonus, most massage parlours are open until midnight and sometimes even past it!
2.Taipei: The jewel of Taiwan
If you're into fashion and incredible snacks, then you'll simply love Taipei. The fashion scene is heavily influenced by the Japanese and Koreans, making for a stylish and cutesy amalgamation of trends. Be sure to visit local boutiques located in and around Zhongxiao East Road for a fun shopping spree. Also, a must is Eslite Spectrum – this four-storey boutique is dubbed by CNN as "the world's coolest department store."
As for the food, oh boy, where to begin? You have to visit at least one of the famed night markets like Shilin and Raohe. Whether you're in the mood to experiment or looking forward to for a more formal meal, you'll surely find something right up your alley when it comes to food. For those of you with a sweet tooth, hunt for the best pineapple tarts.
3. Borneo: The greatest adventure Malaysia has to offer
Some of the best mother-daughter bonding we've done was in Borneo. There's just something in the air in East Malaysia – or perhaps it was the adrenalin – that really brought us closer. We scaled Mount Kinabalu, one of the worlds most important biological sites, and witnessed a breath-taking view of the surrounding park. Then, we zip-lined in Tunku Abdul Rahman National Park – one of the most popular adventure activities you can do here. The view is also stunning, so be sure to have your camera on the ready.
Lastly, you simply must go hiking and trekking in the gorgeous jungles of Borneo. How much time you decide to spend here is entirely up to you – it can be an hour or even a week – but I can assure you that you won't run out of things to see. Just a quick warning, though. It does get very wet during the monsoon season, so take care.
---
Sometimes, travelling does more than bring you closer to the people you love. It lets you introspect, too.
---
4. Sapa: An ideal place to trek in Vietnam
Steeped in culture, this little frontier town in Vietnam sits on the Hoang Lien Son mountain range. One of the most fun things to do here is to visit the now-famous Cat Cat Village. Keep in mind that the climb can be a bit steep, so if either of you has any knee or back issues, you may want to consider hopping on a motorcycle instead (it'll only cost you a few dollars). It's a great place to take photos, especially of the locals performing and of the gorgeous water wheels.
After Cat Cat, be sure to visit the beautiful and romantic Love Waterfall, an ancient bathing place of the fairies. Its story and beauty are captivating and the scene itself is beyond Instagram-worthy.
Once that's done, you'll need to recharge your batteries, and the best way to do it is to enjoy some traditional Hmong-style cuisine at The Hill Station. This restaurant is famous for its great ambience, spring rolls, and banana flower salad that my mum describes as "out of this world."
5.Bali: A great place of indulgence in Indonesia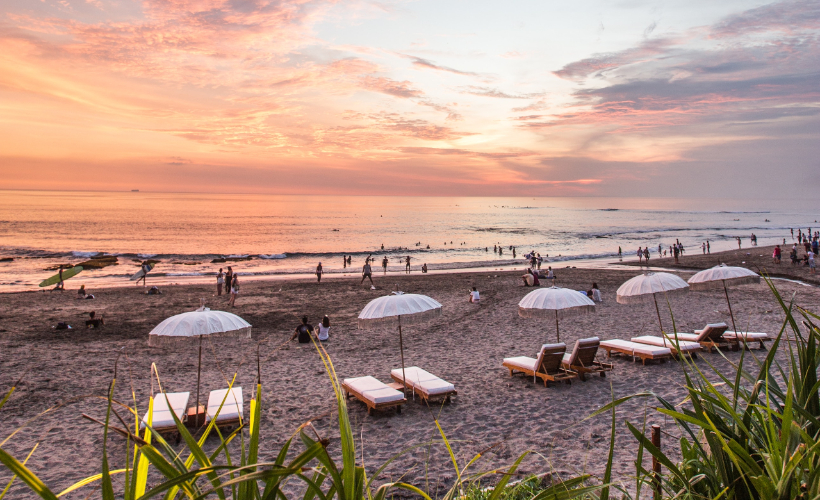 With its luxury villas, spas, beaches, and breath-taking sunsets, Bali is a prime choice for relaxation in Indonesia. This tropical paradise is a large island, and wherever you choose to go, Bali has numerous public beaches with clear blue waves. Depending on which part of the island you're on, you'll like spot lots of surfers too – from beginners to advanced boarders. Consider signing up for a class or two together! I tried to convince my mum to surf but she preferred to soak up the sun and enjoy a Mai Tai.
What she did say yes to, however, are the many massage parlours that are pretty much everywhere. Some offer bundle deals like at the SenS Hotel & Spa in Ubud that comes complete with pedicures and manicures. It's the perfect way to get some girly bonding time in and to veg out even more after visiting the beach. Spending time with mum can be pure bliss!
[zf_post_boxes widget_hide_desc="true" num_post="3″ post_id="32990, 28782, 26774″]
Get all the latest travel stories from Zafigo. Follow us on Facebook, Twitter, and Instagram.