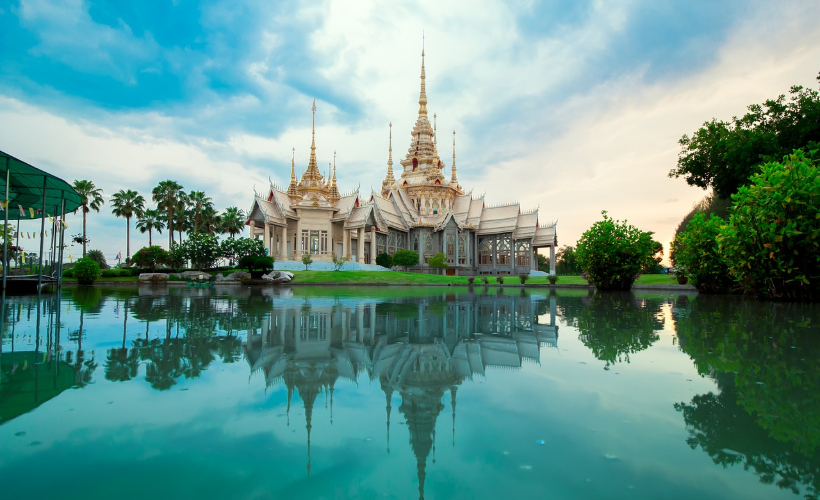 Whether it comes to visiting Okavango Delta in Africa or choosing a bustling city in Asia as your next destination spot, it's no surprise if you can't make a decision on where to go next. Then again, there are some places that can satisfy your wanderlust and you surely won't regret. Such a place is Thailand!
Thailand has been attracting over 20 million foreign tourists a year and has something to offer every kind of traveller. Bustling and lively cities, national parks filled with diverse animal species, Buddhist temples, floating markets, landscapes lined with farming villages, tribes on hills that make a living by selling handmade craft, and exotic beaches all make up some of the reasons why so many foreigners are more than willing to check out this destination at least once in their lifetime.
However, because there's so much to see and do in Thailand, not a lot of people can tick off every activity or site off the list. This list will ensure your vacation time, whether long or short, will be well-spent.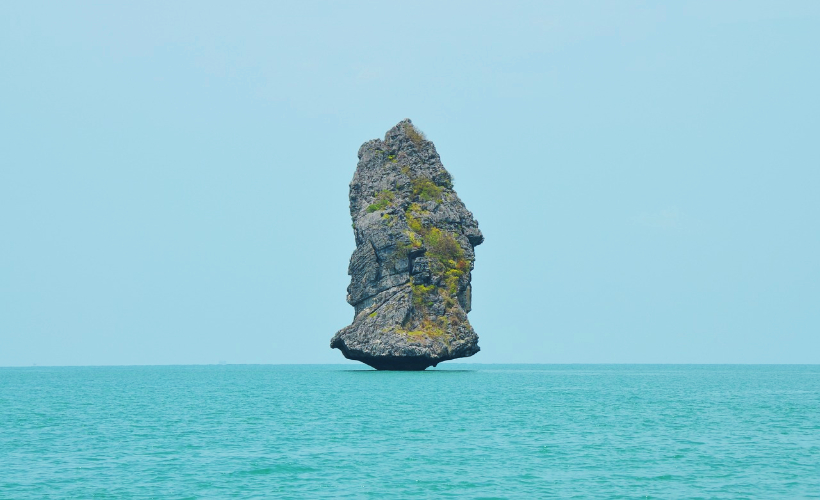 1. Koh Samui
Koh Samui is one of Thailand's largest islands making it ideal for families, honeymooners, or even solo travellers. Its appealing nightlife and exotic beaches, such as Mae Nam, has also led it to be one of the most popular islands in the Thai Gulf.
Some other highlights are the high-quality spas, the mysterious temple of a mummified monk, and the night markets that are differently themed according to each day. It also serves as a link to travel to other interesting places such as the Surat Thani islands.
2. Ayutthaya
Serving as the second capital of Thailand, Ayutthaya is a historic city filled with old ruins and temples (wats). So, if you're someone who's interested in the history and culture of Thailand, make sure you put that on your 'places to visit' checklist.
Just a day trip from Bangkok, when you visit the Ayutthaya Historical Park, you'll come across many statues of the Buddha in various forms. Some are headless, some are seated, and in Wat Mahathat, you'll find the iconic statue of a Buddha's head wrapped in tree roots.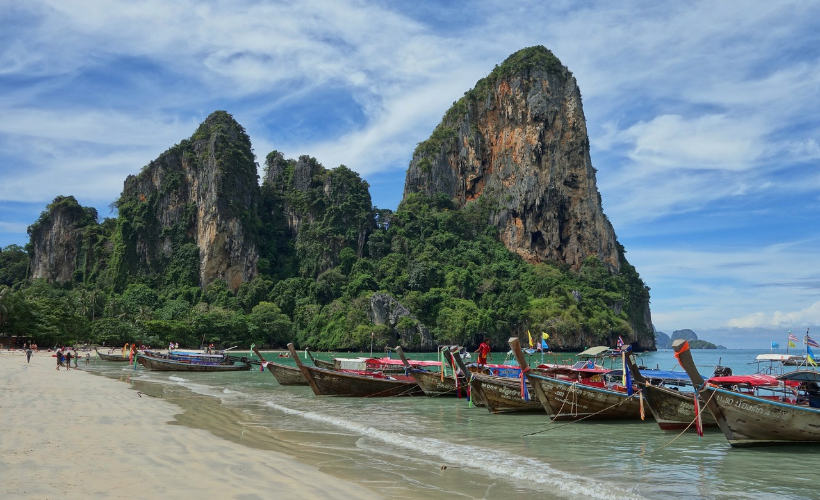 3. Railay
Looking for something a little more adventurous and outdoorsy? If you're a nature enthusiast, don't miss out on a small tour at Railay that features many hiking and wall-climbing activities. Do know that Railay's cliffs are not her only attraction. Foreign tourists are also attracted by the luxe resorts and exquisite beaches that contribute to Railay's soothing atmosphere. Due to cliffs cutting off the entrance of the mainland, tourists can venture to Railay by boat.
4. Khao Sok National Park
This park is one of the oldest evergreen forests and the most beautiful wildlife reserve in southern Thailand. Khao Sok National Park is home to many rare and diverse species of animals such as wild boars, bears, Asian elephants, various breeds of monkeys, and barking deer. You can explore the reserve by hiking. It's a great place to take scenic photos and pictures of wildlife in Thailand.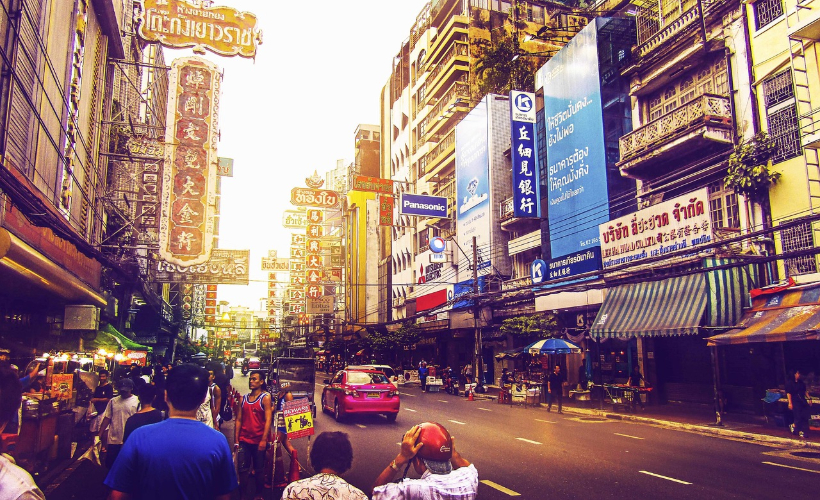 5. Bangkok
You can't have a complete experience of Thailand if you don't venture into Bangkok's streets. The bustling city is filled with cultural sites, modern architecture, and incredible museums, and that's not even all of it. Bangkok offers its visitors a variety of exquisite food at every level, ranging from street food stalls to fine dining. Whichever you prefer, you can be sure of a delicious and unique food experience.
6. Phuket
Thailand's largest and most popular island, Phuket is a well-developed holiday destination that provides all sorts of day and night activities. So it's little surprise why most visitors to Thailand tend to make sure they visit Phuket when in the country.
Its activities both fulfil the needs of those who want relaxation for their trip by offering high-class accommodations, breathtaking beaches, and the choice between either laidback or hedonistic nightlife. For those seeking enjoyment through outdoor activities, they can find themselves being entertained by hiking, fishing, snorkelling, and diving as well.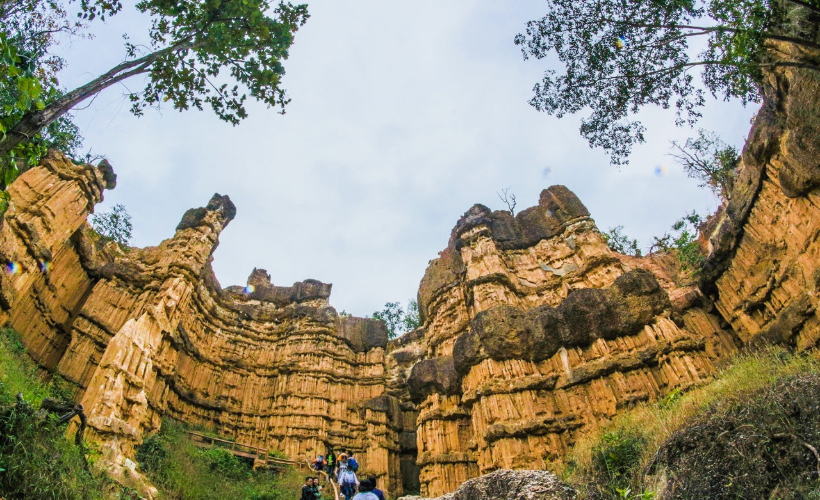 7. Chiang Mai
The northern capital of Thailand, Chiang Mai is a great holiday choice for families, as it offers a diverse cultural and entertainment options for adults and children alike. You can explore more than 500 temples, go hiking, and observe Asian elephants and other animals at the Chiang Mai Night Safari.
8. Koh Lanta
If you simply wish to relax throughout your stay, make a trip to Koh Lanta. This beautiful island is popular for its isolation from the crowd and party vibe. Instead, visitors find themselves drawn towards Koh Lanta for its pristine beaches, the aquatic life, and tropical forests.
9. Pai
Another great destination for nature lovers — except this one lets you hike and explore every corner of its beauty. Amidst mountains and greenery, this town in northern Thailand is a popular highland site for travellers attracted to the village's old hippie culture. Pai is surrounded by waterfalls, rice paddies, and forests all around. It's a great spot for people who enjoy being amidst nature. For those seeking peace, fresh air, and a healthy and organic lifestyle, you'll also have a soothing atmosphere to meditate in.
10. Koh Tao
Also known as 'Turtle Island', Koh Tao is a great destination for those who are interested in snorkelling, golfing, and hiking. However, they're best known for their dive sites. You can join affordable classes to learn scuba diving from professionals if you don't already have a license.
In a nutshell, Thailand is the best choice for someone who wants bang for their buck, and whoever wants to maximise their time. Another great option is to have a busy first half of your holiday and then wind down during the last few days.
Get all the latest travel stories from Zafigo. Follow us on Facebook, Twitter, and Instagram.