When we were kids, our moms would always say how hard it is to travel with a child, let alone a stubborn one like you. But even then, they'd always managed to travel with you — their precious little one — in tow.
Mothers and daughters have a special and unbreakable bond. Regardless of age, your mother is always going to be your first best friend, so why not let your mom tag along on one of your upcoming trips? We're certain that it'll be one of the most memorable holidays you've ever been on.
For a hassle-free trip for you and your mom, here are seven tips to make the most out of this special kind of holiday. Especially because now, the tables have turned, and it could very well be mummy dearest who'll be demanding or a handful to manage:
Pick your destination wisely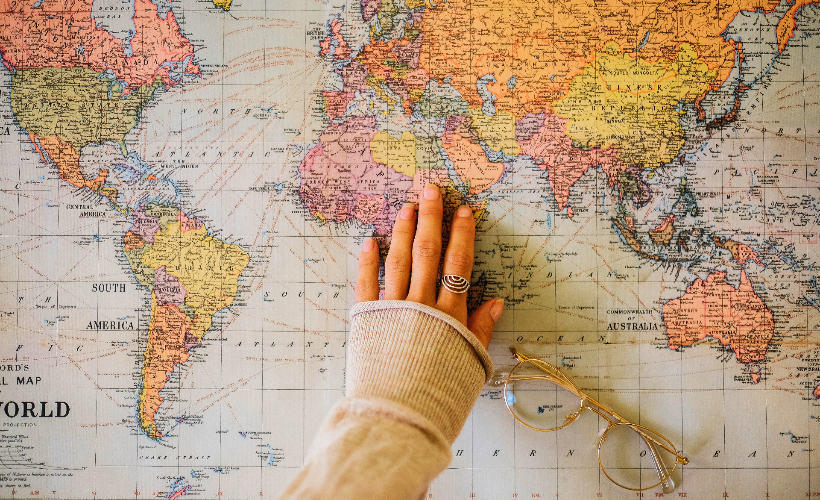 Choose a place that works for both of you. Your mom won't love all the destinations you have in mind, and neither will you love all the places she's thinking of either. Get around this by keeping in mind the age gap between the two of you. There are activities as mundane as walking from your hotel to the bistro that can tire her.
On the other hand, if you happen to be the mom and you're letting your teenage daughter follow you on this trip, then make sure the destination you're choosing thrills her as well. Teens tend to have a short attention span, so it'll help to involve them in this decision-making step, as it will get her excited about your upcoming holiday.
Plan how you're going to spend
Budget is a universal concern — whether travelling alone, with friends, or with a significant other. Travelling with your mom or your daughter is no exception. Of course, if you're a mom who's travelling with a minor, then you'll be making most of the decisions.
However, if you're already grown up, letting your mom pay for all the expenses can be a double-edged sword. Sure, it can save you a lot of money, but letting her pay means she'll most likely be choosing which hotel you're going to stay in, which restaurants you're going to try, and the activities you'll both be doing.
If you work on a budget plan together, you can determine which parts of the trip you'll shoulder and which parts your mom will. It's ideal to go halfsies, but what's more fulfilling is to pay for the whole trip as a treat to her if you're able to.
---
Still stumped about where to take mum? Here's where #TeamZafigo would take mummy dearest:
---
Pack efficiently
For most ladies, shopping is a favourite pastime. Also, having girly time shopping together can be a fun way to bond. And because it's easy to get carried away, especially if you're headed to a shopping paradise such as Bangkok, then you're going to want to pack right and pack light.
First of all, bringing the right suitcase may save you a lot of stress. If you plan on shopping a lot, it's okay to bring an empty-looking suitcase to fill it with goodies, at least you need to worry about how your luggage doesn't have enough space.
Another thing to consider is the potential for excess baggage fees. So pick an allowance you know is right for the both of you (your allowance heading out needn't be the same as when you fly back). It's a trick you should always remember when you travel.
If you're certain you'll both be packing light, you can save on spending on checked baggage and save on the time it takes to wait for your suitcase at baggage reclaim. Get your mom her own carry-on luggage. The right carry-on will ensure she doesn't risk injuring herself from its weight. On the flip side, if you're the mom, giving your daughter their own carry-on luggage teaches them a couple of lessons about flying — one being how to pack efficiently.
Give each other some space
Our relationship with our mom may vary according to personality and circumstance. In fact, moms and daughters can sometimes be polar opposites. Clear communication is the key to not misinterpreting each other if either one of you asks for some space or privacy. It's completely understandable if your mom wants to walk in the park in the morning without you. If you're the mom and your daughter wants to spend some time alone on the beach or by the pool, just let her.
Avoid overplanning
While itineraries are essential in making sure that a trip goes smoothly, spending a few hours just staying in the hotel and sleeping in is also an excellent way to bond. Loosen up and make room for some spontaneous trips to a city gallery or yet another trip to a store you just found along the alley. It'll surprise you how you and your mom share the same kind of love for the unknown.
Take lots of photos
The best way to make this trip even more memorable? Take lots and lots of pictures. You know what they say, photos are our ticket back to memories otherwise gone. Years from now, you'll look back on this special trip and laugh about how it didn't go perfectly, but it was definitely one for the books.
Handle travel problems well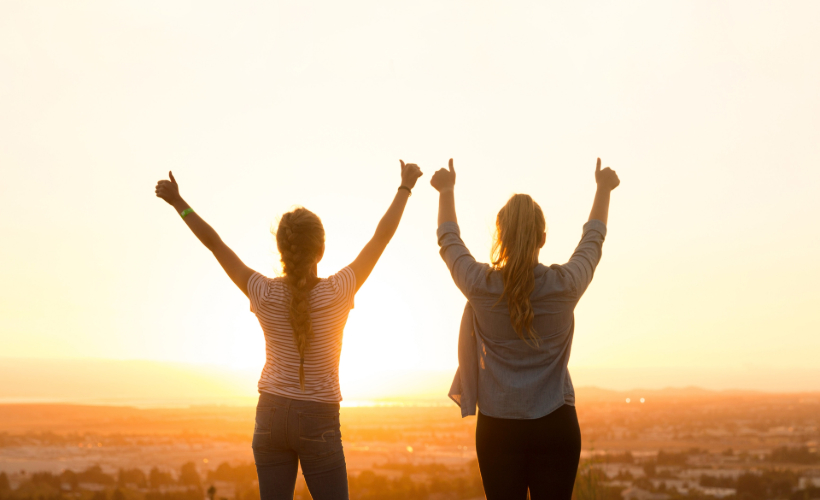 The most important thing to bring on a mother-daughter holiday is this: patience. Learn how to give and take. It will save you both the agony of annoying each other when you're not getting your way. But practice a little patience and all will be right in the world; or at least for the holiday.
Now, given all these tips, are you finally ready to take that mother-daughter trip you've wanted for so long? We certainly hope so.