Trains, I hear you exclaim. Trains have long fascinated people ever since children received toy trains as presents. While now rare in Asia, steam locomotives still capture attention when people hear the train whistle blast, the hissing of steam or see the clouds of billowing smoke.
Trains are a relaxing and affordable way of sightseeing through Southeast Asia and are increasingly a rewarding mode of transport for business travel. Panoramic windows provide a great view of the passing countryside, and sleeping compartments on some trains ensure a relaxing night's rest.
Southeast Asia's rail network is improving and ever-evolving. An Indonesian high-speed railway extends from Jakarta to Bandung, and the rail line from Johor to the Thailand border is now electrified. Should it ever be built, a high-speed railway from Kuala Lumpur to Singapore would cover the distance within two hours. The MRL East Coast Rail Link, currently under construction from Port Klang to Kota Bharu, will revolutionise travel across the peninsula when it opens in 2027.
Passenger safety is assured on most trains listed below, except for the Myanmar train, which is currently off-limits. Most routes have day trains for those hesitant to travel overnight.
I openly admit to being a ferroquinologist (there's one to Google), as my most notable journeys have been on trains. Here is my top-ten list of regional railway journeys, listed alphabetically. For more information, check out my books or the best global rail website, www.seat61.com
Bangkok to Chiang Mai, Thailand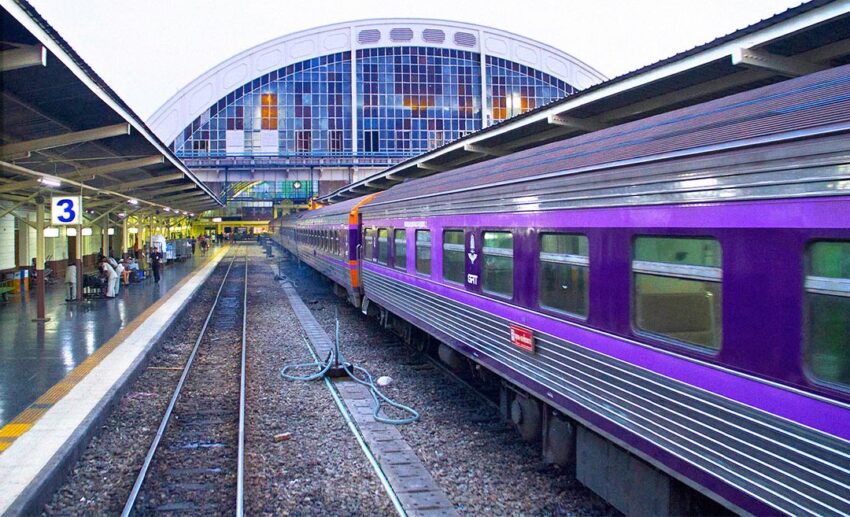 The State Railway of Thailand network is well-developed and a popular form of travel for many locals and intrepid travellers. This route links Thailand's two biggest cities, and there are several daily trains. My preferred train departs in the evening from Bangkok (8:05pm) and arrives in Chiang Mai the following morning (8:40am).
The downside is that you pass through the countryside in the dark. Choose a first-class cabin or a communal second-class sleeper, as both offer a good night's rest. Holiday seasons should be avoided, as the trains are fully booked.
Bangkok to Kanchanaburi, Thailand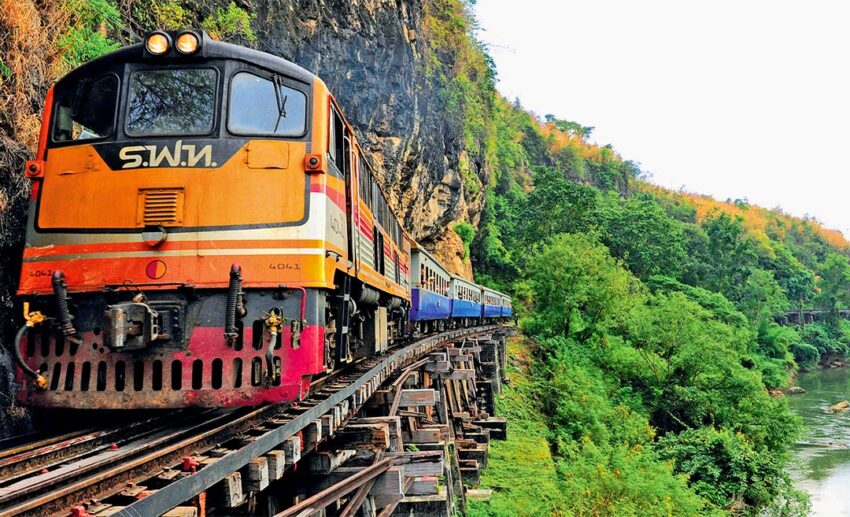 The line from Bangkok to Nam Tok, across the bridge on the River Kwai at Kanchanaburi, is infamous for the thousands of prisoners of war (POWs) and Asian forced labourers who died building it. In 1942, the Japanese initiated work on a railway from Bangkok to Rangoon, Burma (now Yangon, Myanmar). They conscripted POWs and many Malaysians to undertake the work. It became known as the Death Railway as 90,000 forced labourers and 16,000 POWs died in its construction.
Today, visitors can reflect on this while travelling on two daily trains from Bangkok's Thon Buri (Bangkok Noi) to Nam Tok. An overnight stay is recommended to take in the railway's heritage (Hell Fire Pass), the picturesque scenery and several museums.
Eastern and Oriental Express (E & O), Singapore to Bangkok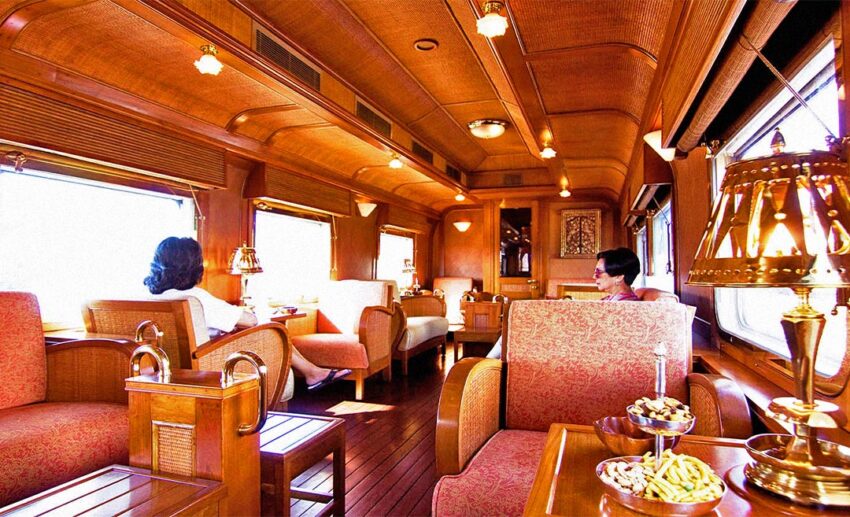 Relive the glorious past when train travel was one of the few transportation modes over long distances. Private cabins are meticulously decorated and fitted with air conditioning, comfortable beds and bathrooms. Sit back and let the staff pamper you with morning and afternoon teas while you contemplate your most stylish evening attire for a sumptuous feast served in the dining car.
Extended sightseeing stops are made along the way. Relax in the open-sided observation car and enjoy pre-dinner drinks in the piano car. None of this is cheap, as the lavishly equipped E & O is one of the world's most glamorous trains.
Kuala Lumpur to Hat Yai, Malaysia to Thailand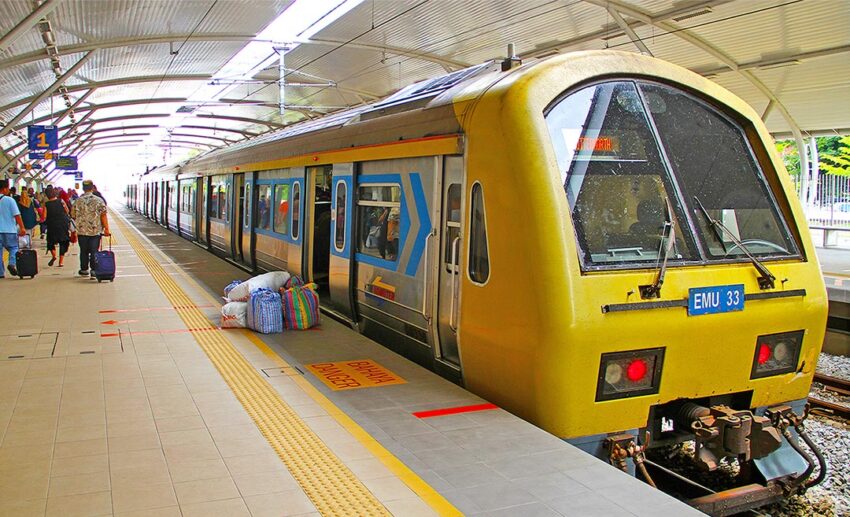 The route, operated by Malaysian and Thai Railways, is far cheaper than the E & O. Electric Train Services (ETS) depart KL's Sentral Station and arrives at the Thai border. There are five daily trains, with the 9:50am train arriving at Padang Besar at 3:23pm, where immigration and customs are completed for both countries. The one-hour train journey to Hat Yai departs at 4:40pm and arrives almost before you depart (Thai time is one hour behind Malaysian).
Penang Hill Railway, Penang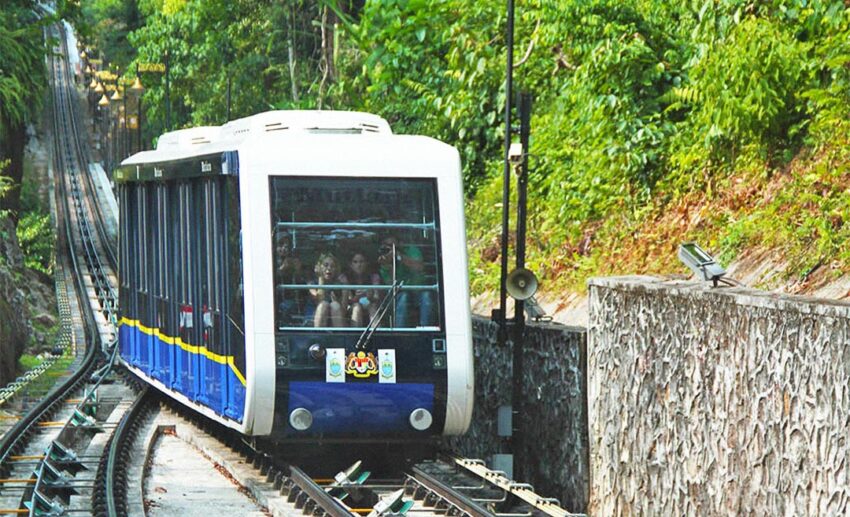 The scenic funicular railway dates back to 1923. This exhilarating 2-km journey from Ayer Hitam to the Penang Hill summit passes terraced slopes and colonial bungalows. The view over the island from the 830 m-high summit varies according to the air quality. There are restaurants and The Habitat (educational rainforest experience), plus several trails, including one down to the Botanical Gardens.
Pyin Oo Lwin to Lashio, Myanmar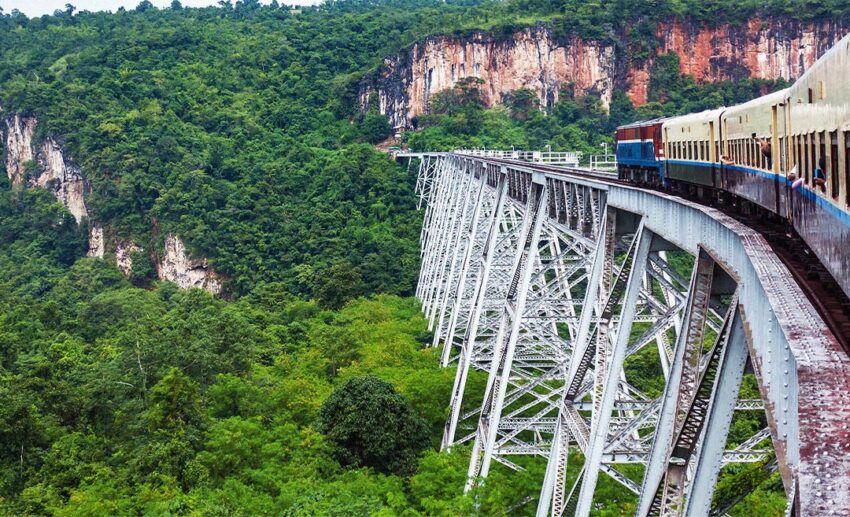 Like Malaysian railways, the Myanmar (Burma) network was built by the British. While the system has seen better days, it's still a viable transportation mode through a nation with immense tourism potential when peace is restored. Myanmar's great train journey is from Pyin Oo Lwin (formerly Maymyo) to Lashio across the 609-m long and 102-m deep Gokteik (or Gohteik) Viaduct at Kyaukme.
Reunification Express, Vietnam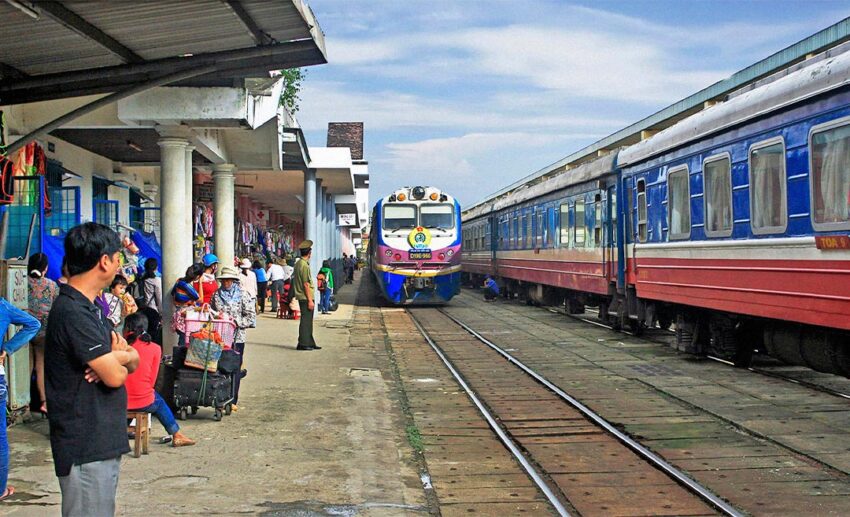 The 1,726 km-long route links Ho Chi Minh City in the south to Hanoi in the north. It was one of the first infrastructure projects completed after years of war crippled Vietnam. It's possible to cover the distance in 30 hours, but with tourist destinations like Nha Trang, Danang and Hué along the way, train-hopping is a wonderful way to explore Vietnam. Comfortable sleeping compartments are offered, and meals are served along the way.
Tanjung Aru to Tenom, Sabah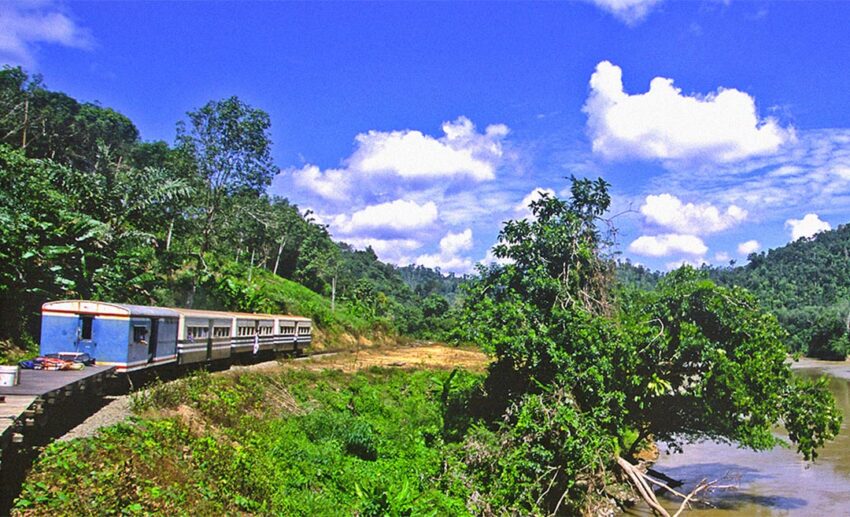 While Borneo is the world's third-largest island, it has only one railway. The rainforest railway from Tanjung Aru (Kota Kinabalu) to Tenom is a great heritage train journey. Ceiling fans work overtime to cool the two-car diesel train as it passes the fast-flowing Padas River on its way to Tenom.
The 135-km journey takes four hours if there are no delays. It returns almost immediately, so those who want to explore Tenom's agricultural park and coffee estates should stay overnight and catch the morning train back to Kota Kinabalu.
Victoria Train, Vietnam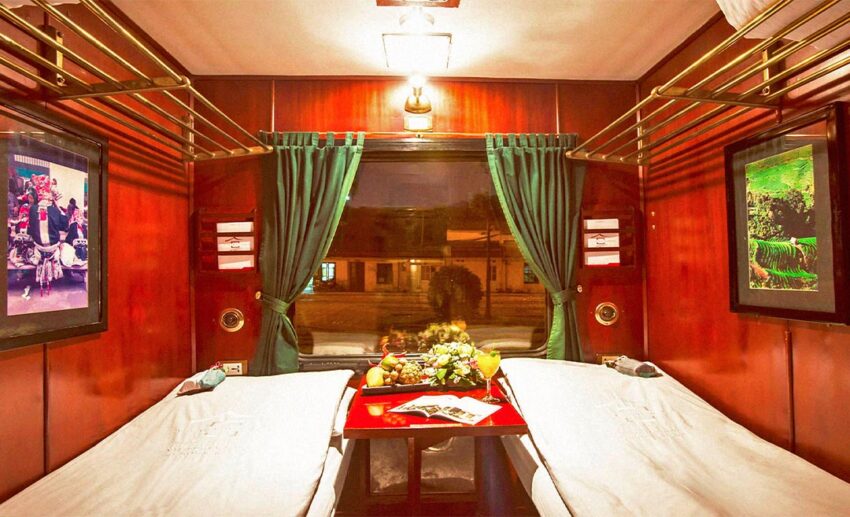 The overnight train departs each evening from Hanoi for Lao Cai on the Chinese border. The public train is comfortable, with sleepers and seats. However, for those seeking to travel in style, the carriages of the Victoria train (several cars attached to the regular train) are the best way to travel to the hill settlements of Sa Pa and Bac Ha. Travel to both to admire colourful minority hill tribes who live here, visit markets where they sell their handicrafts and participate in adventures in the cool mountain air.
Vientiane to Boten, Laos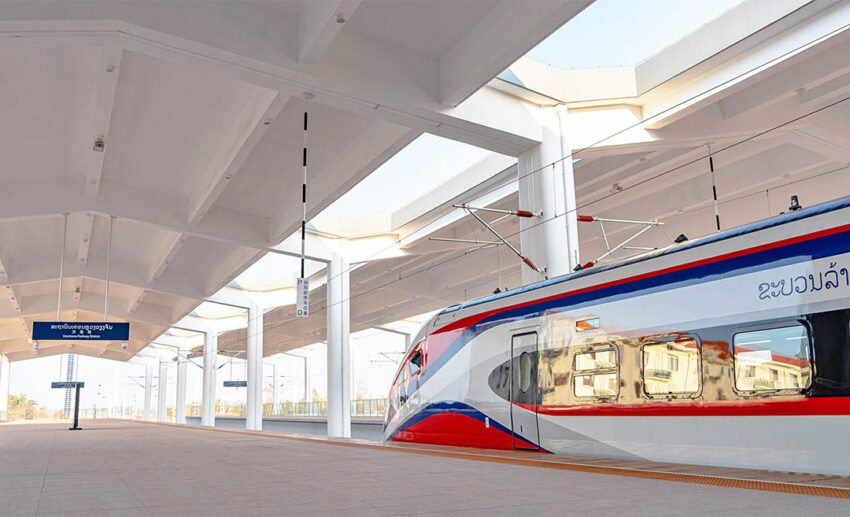 The just-opened railway from the Lao capital, Vientiane, through to Boten on the Chinese border presents many new, safe and exhilarating railway holiday options for adventurous travellers. Extreme adventurers can start their rail journey in Singapore and travel on the world's longest continuous track all the way to Lagos in southern Portugal, a journey of 18,755km. The Lao railway provided the missing link on this route. Use the Lao train to discover Vang Vieng and the mystical Luang Prabang.
Fun fact about the author: David Bowden is the author of several books on Asian train travel, including Six of the Best Train Journeys in Malaysia (published by Andrew Barber & Associates) and Great Railway Journeys in Asia (published by John Beaufoy, UK).