Who doesn't love the appeal of being able to visit a country with a rich millenniums-old culture and countless historical sites to go along with it? We sure do! And compared to other countries in the Middle East and Europe, Türkiye is an easy-access and low-budget travel destination for two reasons.
Due to fluctuations in the exchange rate, you can get a decent amount of Turkish Liras to your Malaysian Ringgit. Secondly, you can enjoy an affordable holiday if you adapt your trip to the local lifestyle. As living expenses are also affordable in Türkiye, you can save money by avoiding tourist traps for accommodation and meals. With these in mind, here are some wise spending tips to save money when travelling to and within Türkiye.
Use direct and domestic flight connections
For international passengers, it'll be wise to use a major city closely as your base (like London or Amsterdam) before flying into the country. From there, you'll have the option to fly to numerous countries for cheap.
But if you'd like to focus on exploring Türkiye, book a cheap flight to Istanbul and connect it to Anatolian cities via domestic flights. You can try Pegasus direct flights from various European cities if you travel to busier hubs like Izmir, Ankara, Trabzon, Gaziantep, and Antalya. That way, you'll buy one ticket to reach your final destination at a lower price while getting to see more.
Travel during the off-season
Another tip to save money is to keep yourself open to travelling when it's not peak season (like in summer or during the year-end). So keep your eyes peeled for off-season offers on cheap flights to Türkiye.
If you schedule your trip in November, February and March, you'll have discounts on flights and even more reasonable offers for accommodation. Don't worry about the weather. As Türkiye is in the Mediterranean climate zone, you'll have good weather — even in winter. To see other budget-saving travel ideas, look at these tips to book cheap flights at Pegasus.
Book accommodations on Airbnb or BnBs
Türkiye is well-known for its 5-star accommodation and luxury hotels (like the ultra-plush Four Seasons overlooking the Bosphorus in Istanbul). You can find many options, from chain hotels to boutique hotels in Mediterranean resorts and large cities.
However, if you want to mind your budget, book a stay via Airbnb or try one of the local bed and breakfast options — especially in Istanbul and popular resort towns like Kuşadası, Bodrum, Alanya, Cappadocia, and Alaçatı. There are lots of family-run businesses that offer accommodation with homemade meals (yum!). You'll feel at home with the staff's hospitality while saving a lot of money.
Eat traditional food at local eateries
Following local eating habits as a guide will save you money. You will find the most delicious traditional food in local restaurants too! Avoid expensive tourist restaurants on downtown streets. If you wander inside the city at lunchtime, you'll see small but crowded artisan restaurants where people select several dishes over the counter. You can try these homemade dishes to fill your appetite. In Istanbul, you can also try balık ekmek (fish sandwiches) in Eminönü.
Pay by cash when shopping
The Turkish economy is well-integrated into the world economy. That is, all debit and credit cards with Visa or MasterCard are valid for payments. You can use them while booking your ticket and paying for the hotel and meals. However, banking commissions and the discrepancy between your bank's exchange rate and the real market may cause some losses.
While shopping in the Grand Bazaar or grocery markets and souvenir shops, we recommend you use cash. You can easily exchange your currency for Turkish Liras in exchange offices. It's also possible to get cash from ATMs using your debit card, although those not-so-friendly exchange rates will likely apply.
Buy a museum pass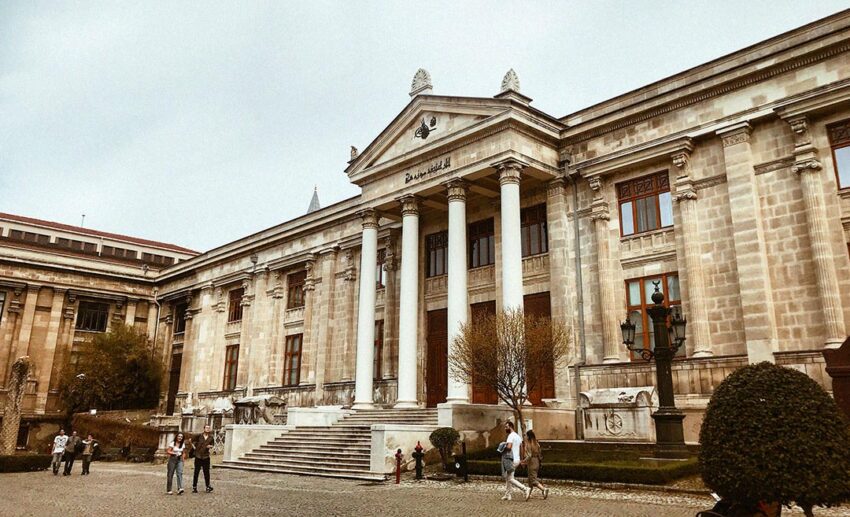 If you buy a tourist museum card in advance, you won't need to pay expensive fees for each museum separately. Museums and historical landmarks throughout Türkiye usually have multi-location passes as options. So, if you have one, check if the place is integrated into your museum card before booking a ticket to an archaeological site or museum. Or be sure that you get a pass that covers all or most of the places you'd like to visit. You can also get some discounts for guided excursions via your museum card.
Use a public transport card
In Türkiye, public transport is well-equipped and highly connected. In metropolitan cities like Istanbul, Ankara, and Konya, there are public buses in addition to the tram and metro. Every municipality has a transport card available for all schemes and allows free transfer time. For instance, if you get on a tram in Sultanahmet, you can transfer to Marmaray in Yenikapı with an İstanbulkart by paying almost half.
If you plan to travel between different towns, you should try intercity buses which are modern, clean, and comfortable. Buses are scheduled too, making it easier for you to plan your journey. Rent-a-car services are also available in larger cities if you have a valid driving license.
Visa-free entry options
Türkiye allows visa-free entry to a long list of nationalities, Malaysia included. The visa-free option is usually dedicated to short-stay visits lasting less than 30 days. If your passport requires you to have a visa for entry into Türkiye, the e-visa system may help you get it directly and without paying extra amounts to agencies.