Here lies the Bosporus Strait, Istanbul's million-dollar residence waterway pulling apart Turkiye's eastern and western halves. Glittering summer homes dot both sides of the banks as the shiny lights reflect upon the choppy waters, transforming the waves we ride on into a sea of diamonds. Blending in with the pinkish cotton candy sunset, we gazed, awestruck, as we took in the sights that Istanbul had to offer.
Situated at a cross between Asia and Europe, Istanbul's central geographical position has made it a hub of economic development and commerce throughout the rise and fall of some of the world's greatest empires. The emperors and sultans of the Byzantine and Ottoman empires truly loved their city, and poured artistic and architectural efforts into making Istanbul the centre of commerce, culture, and diplomacy.
Today, Istanbul is a world-class tourist destination filled to the brim with natural geographical charms, eye-opening traditions, and most importantly, an interesting amalgamation of the cultural by-product of east meets west. Here are the things you absolutely MUST do while you're here.
1. Learn the country's history at the Blue Mosque and Hagia Sophia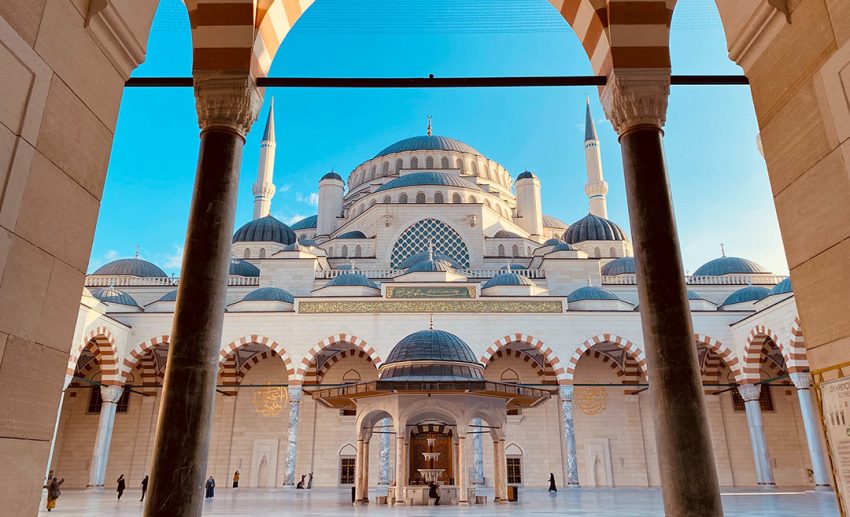 Boasting a mix of Islamic and Christian influences, the Blue Mosque and Hagia Sophia represent just some of Istanbul's most important architectural structures that you have to see. The two significant buildings look across a crowded square at each other and serve as the focal point of Istanbul's prosperous and turbulent past.
Originally completed in 537, Hagia Sophia was erected in Constantinople (now Istanbul) as the Byzantine Empire's principal Christian cathedral. Minarets were later added to the church in the 15th and 16th centuries after the Hagia Sophia became a mosque under Ottoman rule.
Today, Hagia Sophia is considered the epitome of Byzantine architecture and is said to have changed the history of architecture, with its exemplary Orthodox church form and architectural style emulated by the Ottoman mosques even a thousand years later. Hagia Sophia holds a unique position in the Christian world, and as an architectural and cultural icon of Byzantine and Eastern Orthodox civilisation.
The Blue Mosque – known by its official name, the Sultan Ahmed Mosque – is an Ottoman-era imperial mosque just across from its counterpart. A structure of overwhelming size, majesty, and splendour, the Blue Mosque's iconic six minarets structure is opposed to the usual two or four minarets found in most of the city's mosques.
Incorporating Byzantine elements of the neighbouring Hagia Sophia with traditional Islamic architecture, the Blue Mosque is not just a tourist attraction but also an active place of worship. It's open daily, but closed to non-worshippers for 90 minutes during the five daily prayers, two hours during Friday noon prayers, and any other holy days in the Islamic calendar. Dress respectfully when visiting the mosque; head coverings and outer garments are available at the door for tourists to borrow freely.
2. Wander the majestic halls of Topkapi Palace Museum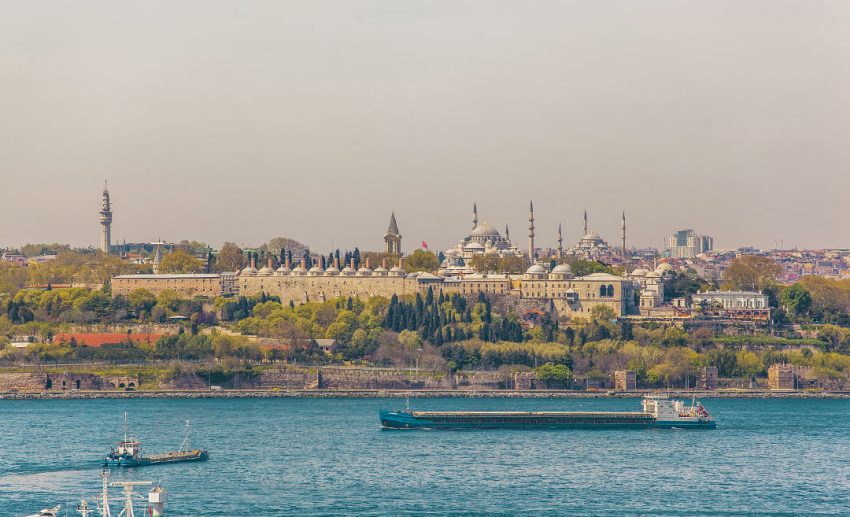 This former imperial palace served as the Ottoman sultans' main residence and administrative headquarters in the 15th and 16th centuries. Now a royal depiction of the country's former glory, a visit to the palace's four separate courtyards, jewel-filled treasury, and sprawling harem gives a fascinating glimpse into Ottoman history.
Subsequent sultans lived in the palace until the 19th century when they moved to their preferred European-style palaces built on the shores of the Bosphorus.
3. Go shopping at the Grand Bazaar — the grandest in Istanbul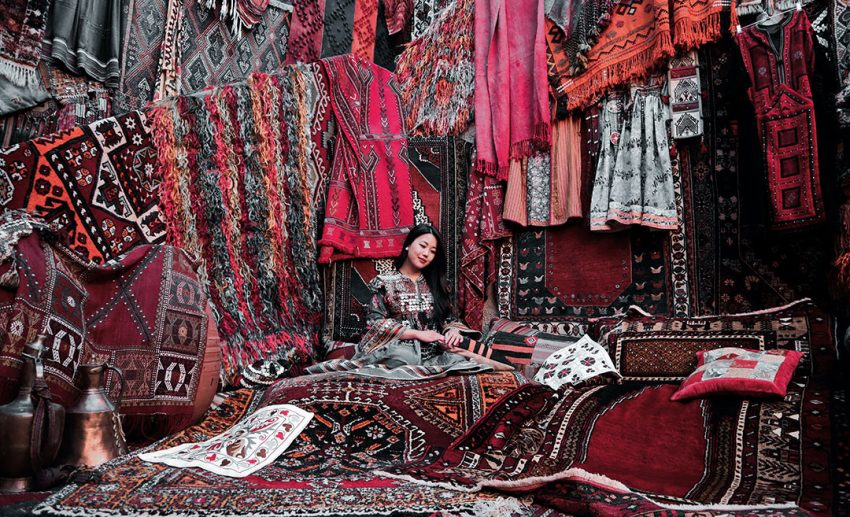 The Grand Bazaar in Istanbul is one of the world's largest and oldest covered markets, sprawling 30,700 square metres and housing around 4000 shops. Things to look out for in the bazaar are Turkiye's renowned handicraft goods, such as handwoven carpets (courtesy of Turkiye's rich carpet-making history), lamps, lanterns, ceramics, jewellery, and other textile goods including leather jackets.
Part of the joyous shopping experience involves drinking tea and chatting with the shopkeepers. You will be offered çay (tea) by everyone, part of Turkiye's warm hospitality. However, keep in mind that shopkeepers often quote high first prices to test the waters. Bargaining and haggling are expected, and it is also useful to conduct price comparisons before making purchases. Here are some tips to bargain like a pro at Istanbul's Grand Bazaar.
4. Spice is life — get your fix at the Spice Bazaar
While the Grand Bazaar may be the most well-known out of all of Istanbul's collective bazaars, the Spice Bazaar may trump in comparison when it comes to scents, sights, and fun. No visit to Istanbul is ever complete without a stop by this sensory paradise, full of colours and aromas of teas and spices in every imaginable shade and flavour.
Their wares are heaped into overflowing domes of generous helpings; and most store owners are delighted to give out food samples to passing customers. Vendors sell anything within the range of spices, teas, nuts, cinnamon, pomegranate syrup, dried fruits, baklava, Turkish coffee, and, of course, Turkish delight. But as with most Turkish bazaars, expect to do some haggling and be wary as not everything sold is of the highest quality. Most vendors also provide the vacuum sealing of their wares, making it easier to pack into your luggage.
The exterior walls of the Spice Bazaar are lined with unassuming stores with more than meets the eye. Some have been around Istanbul for hundreds of years, passing down their trade and expertise. Kurukahveci Mehmet Efendi's Coffee Shop is one such place. One of the oldest and most well-known coffee companies in Turkiye, it's definitely a go-to if you're a coffee lover searching for high-quality Turkish coffee.
Stopping by Ali Muhiddin Haci Bekir is another must if you want to get your quick fix of Turkish candy. Located just around the Spice Bazaar, the store's unassuming exterior may make it easy to miss. One of the most famous sweet shops in Istanbul, their most popular product is lokum – their Turkish delight.
5. Eat balik ekmek under a bridge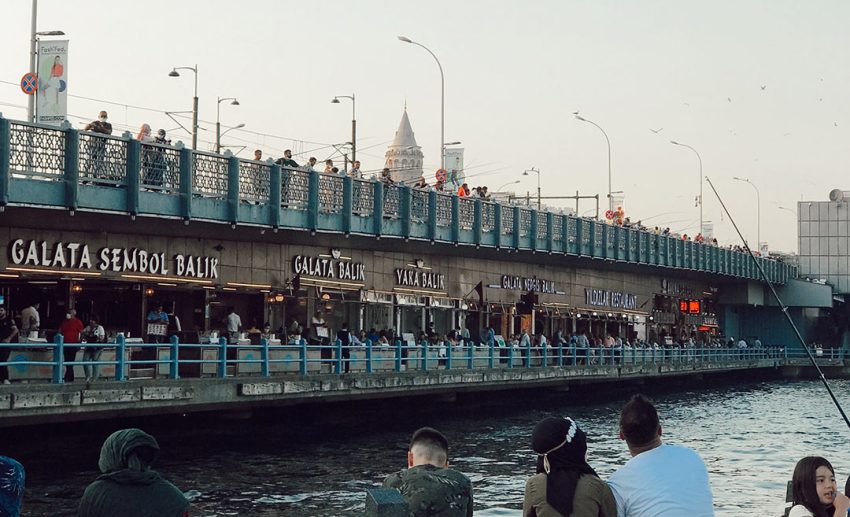 After shopping at the Spice Bazaar, head to Eminonu Pier and observe the famous double-decked Galata Bridge. You'll find many people fishing on top, and the fish restaurants underneath Galata Bridge sell Turkiye's most famous sandwich — balik ekmek (fish and bread). Choose a restaurant under the bridge for panoramic sea views of Istanbul and freshly-caught seafood to sample this local delight in all its glory.
6. Cruise down the Bosphorus Strait
Taking a Bosphorus cruise along the long and dazzling strait is one of my most marvellous memories in Istanbul. A sightseeing cruise lets you discover the many beautiful landmarks lined up along the Bosphorus waterfront, including Galata Tower, Dolmabahçe Palace, Çırağan Palace, Ortaköy Mosque, Beylerbeyi Palace, Anatolian Fortress, Küçüksu Palace, Rumeli Fortress, Topkapi Palace, and Hagia Sophia.
As you witness the gradual progression of ancient monuments moving on to Istanbul's newer buildings and mansions, you get to observe how the land has evolved over time. The Yalı, as they are known in Turkish, refer to the charming waterfront homes found on both sides of the Bosphorus.
The Bosphorus mansions are Turkiye's crème de la crème of real estate, with many of them dating back to the Ottoman period. Often selling for USD50 million (approximately RM224 million) or more, the waterfront properties' iconic status attracts rich and influential people from around the globe who want to make it in the country's elite social circles.
7. Head to the Four Seasons 'prison'
Looking for an interesting place to stay in Istanbul? Four Seasons Hotel Istanbul at Sultanahmet is a beautiful stay in the middle of Istanbul's Old City, just steps away from the city's top attractions such as the Blue Mosque and Hagia Sophia.
Converted into a hotel in 1996, this prison was initially built by the Ottomans in 1918, and has housed many dissident writers over the years. Lovers of architecture will enjoy the Turkish neoclassical building, which comes with everything one can expect from the famous Four Seasons brand.
Or, even if you choose not to check in, you could always drop by for a pot of tea or warming cup of raki (the local firewater) as you take a break from seeing the sights nearby.
This list of attractions and things to do is by no means exhaustive, but hopefully, it'll serve as an inspirational guide to Istanbul, one of the world's most vibrant and multilayered cities.