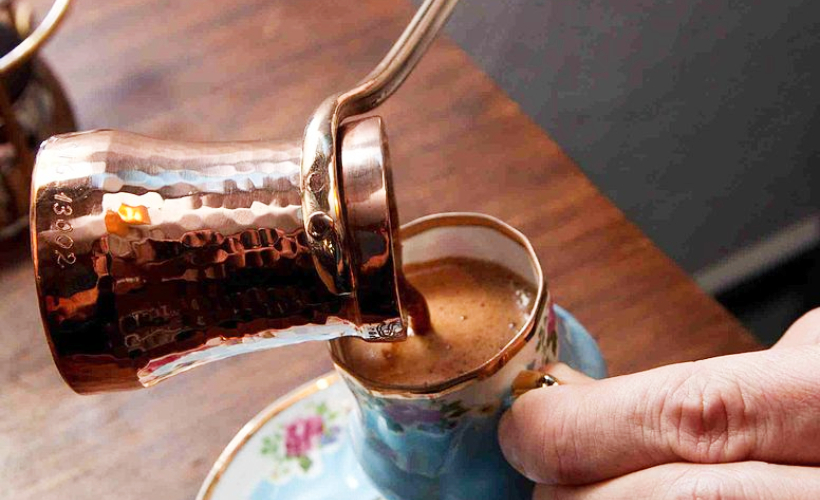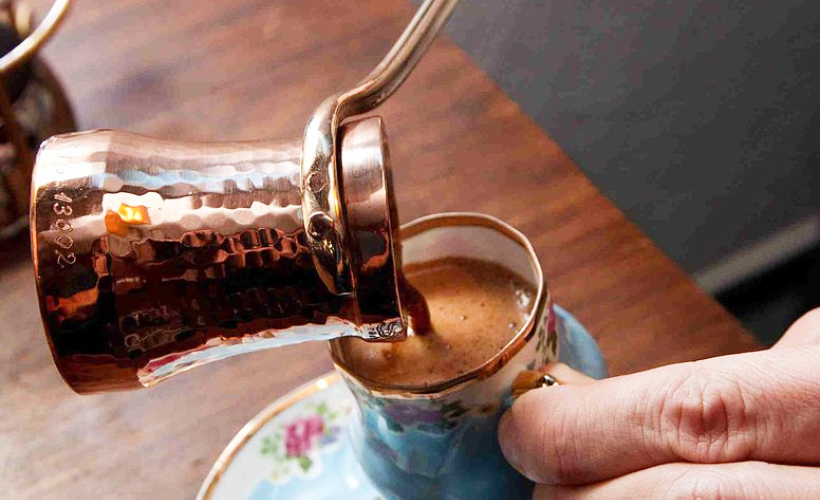 Turkey has so much to experience and see, from relaxing in the healing hot pools at Pamukkale to shopping at the Grand Bazaar. Of course one cannot travel to Turkey without trying some authentic Turkish food.
Turkish food is full of flavour and textures with options for meat lovers and vegetarians alike. And, of course there is plenty on offer for those with a sweet tooth! Here are some suggestions to try besides those delicious, chewy Turkish delights.
1. Kumpir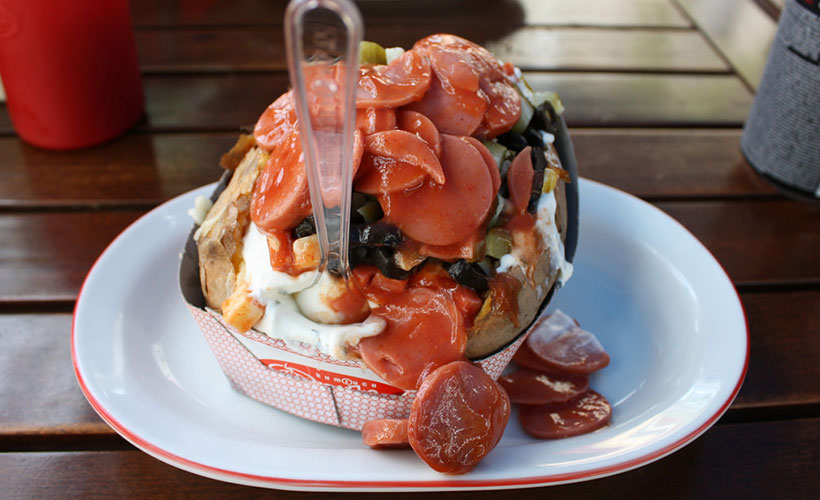 Popular in beach resorts and towns, kumpir is a delicious street food – the perfect snack to calm the hunger after a day at the beach. The insides of a potato is mashed up with butter and then mixed with a variety of ingredients that include cheese, Russian salad, olives, sausage, and corn – the possibilities are nearly endless. The mashed potato mixture is then served in the crispy skin of the potato.
2. Baklava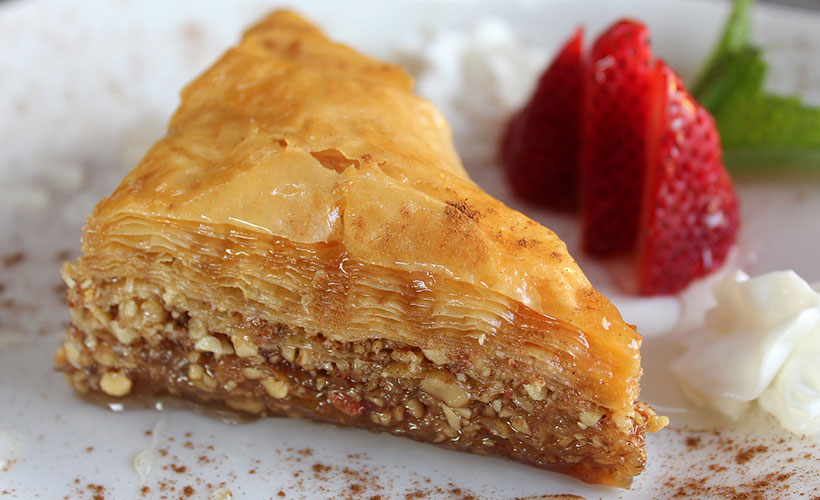 For a sweet, tasty treat, baklava is the answer. Influenced by the Ottoman Empire, it is made from layers of filo pastry. The pastry is filled with nuts and then drizzled with a copious amount of sweet honey or syrup.
3. Lahmacun and Pide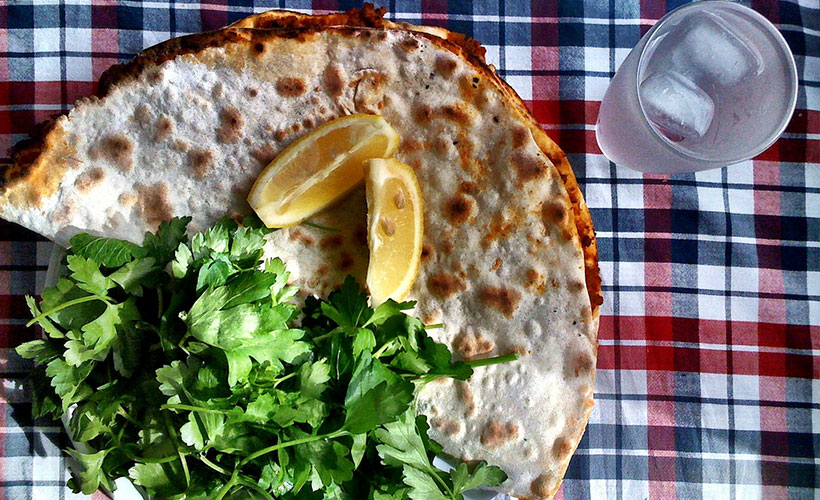 The Turkish equivalent of pizza, cooked in a hot stone oven. While the lahmacun has a thin, flay dough, the pide's base is a bit thicker. A lahmacun is often topped with minced meat, onions, and spices and served with tomatoes, lettuce, parsley, or rocket. A squeeze of lemon juice completes the dish before it is rolled up to be eaten. Other toppings could include cheese, egg, chicken, or tuna.
4. Kebap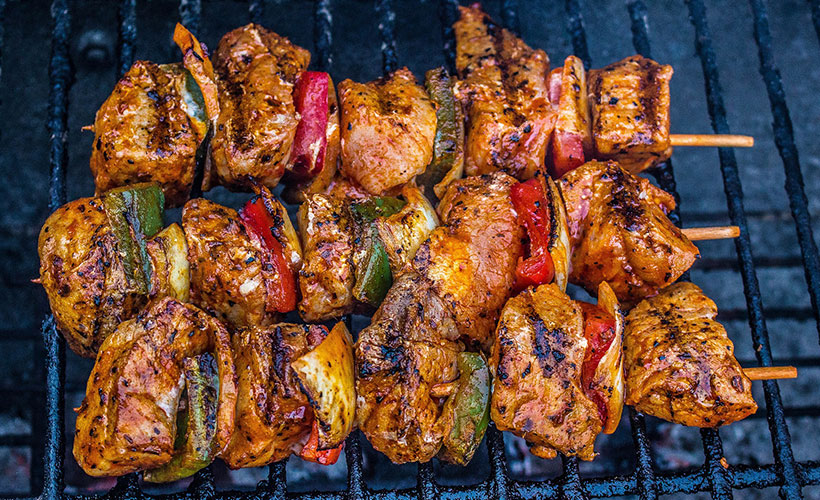 Kebaps is a popular street food in Turkey – with over 40 different varieties available. Large skewers of lamb, beef, or chicken rotate over a charcoal fire. Once it's cooked strips get sliced off and placed in a pastry along with lettuce, onions, tomatoes, and other ingredients.
5. Köfte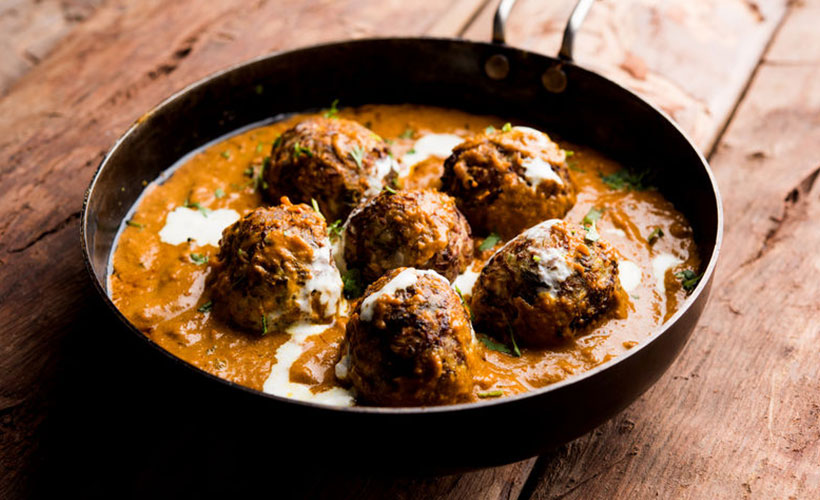 Usually described as meatballs, köfte can come in different shapes. Ground meat, usually lamb or mutton, is mixed with chopped onion, crumbed bread and spices. The styles of köfte differ. In Izgara, köfte the meat is grilled and served with chopped parsley, crumbled dried red peppers, grilled green peppers and rice or bread. Çiğ köfte is uncooked meatballs eaten as a snack or appetizer. Usually köfte is served in a wrap or on a plate of rice with salad.
6. Cacık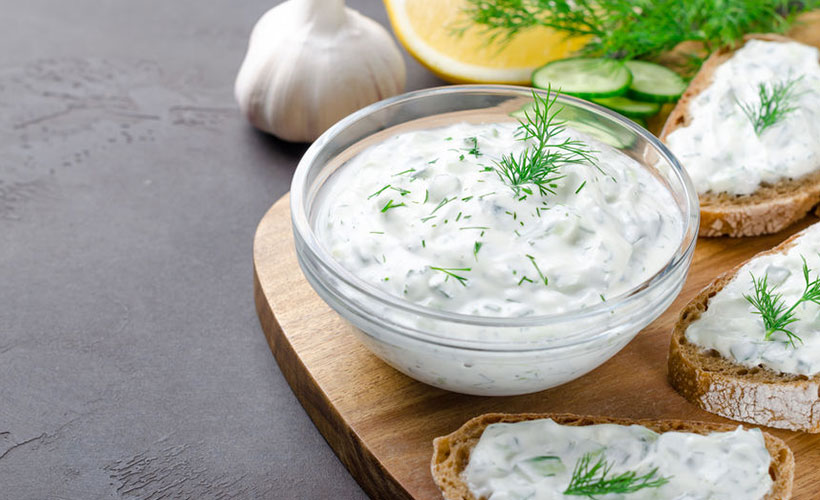 Cacık is a refreshing mixture of shredded or grinded cucumber mixed with garlic, mint and diluted yogurt. Adding ice to the mix on a hot day makes it even more refreshing.
7. Yaprak Sarma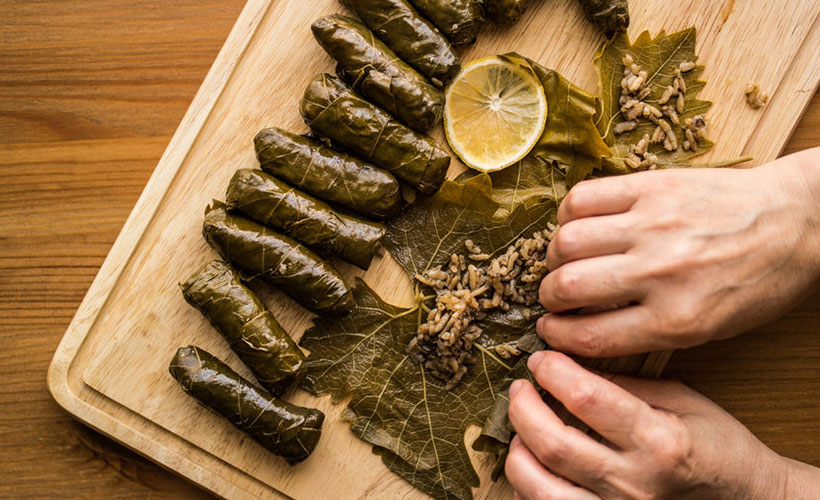 Yaprak sarma is the Turks' take on spring rolls. A filling of rice, onion, and spices are wrapped in cooked grape-vine leaves. A variety of fillings is available and spices include currant, pepper, cinnamon, and mint.
8. Kurufasulye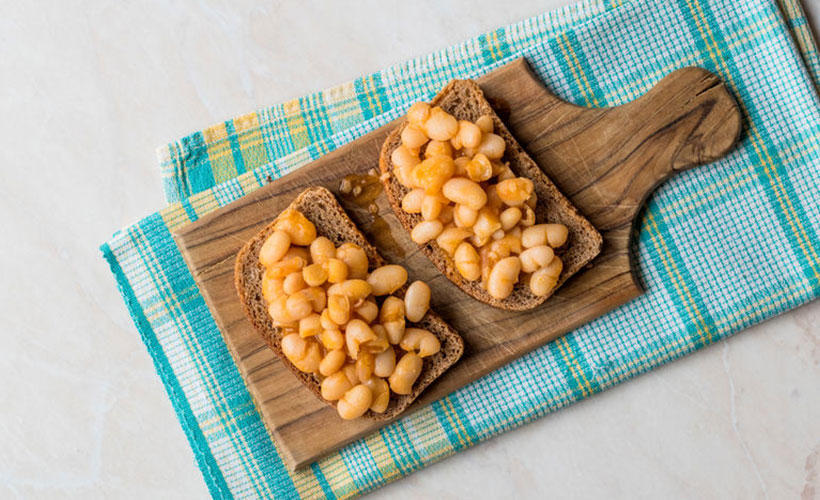 Kurufasulye is cooked beans sometimes mixed with thin slices of dried, spiced beef. It is usually served with rice, and a mixture of pickles and sauerkraut.
9. Mantı
Mantı is Turkish dumplings. A filling of minced beef or lamb mixed with onion and seasoning is wrapped in a dough and cooked to make this delicious meal.
10. Mücver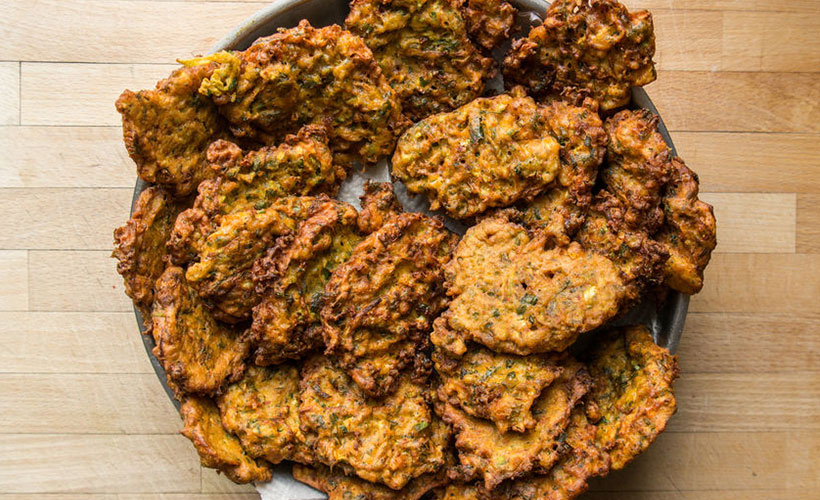 Shredded zucchini, eggs, and flour make the basis for mücver. The mixture is fried in vegetable or olive oil and served hot. Some variants see cheese, green onions, and mint added to the mixture.
Get all the latest travel stories from Zafigo. Follow us on Facebook, Twitter, and Instagram.