January has whizzed by at lightning speed, and as February swings around, so has the anticipated, cough dreaded Valentine's Day cough. If you're low on ideas on where to go, what to do, and how to celebrate, you're in luck!
We've gathered a few suggestions based on some of Malaysia's most charming cities and towns. So pick up your planner and book yourself a little getaway to one of these romantic and surreal destinations. Although really, valentine's Day or not, these places are worth a visit as long as you're in the mood for love.
Kuala Lumpur (KL)
A quick scroll through Netflix's 'Romance' genre will prove that big cities remain a mecca for grand romantic gestures. The city has plenty to offer, from places to wine and dine to romantic spas and luxury retreats where you can spoil your better half.
A couple of nights at Villa Samadhi, a private retreat hidden in Malaysia's bustling capital, promises uninterrupted rest, relaxation, and romance. Watch the sunset over the city skyline at one of the many rooftop restaurants and bars in the town, or opt for a more personal dining experience at the Tamarind Springs. This fine-dining restaurant serves traditional Indochinese cuisine.
Villa Samadhi
Address: 8 Jalan Madge, Taman U Thant, 55000 Kuala Lumpur, Wilayah Persekutuan Kuala Lumpur
Contact: +603 2143 2300
Bukit Tinggi, Pahang
There's something enchanting about the Malaysian highlands. Maybe the cooler temperatures, the vast stretch of green hills, or the slower pace of life sets your mind on the present moment. Bukit Tinggi is a lovely choice for a quick getaway with your partner.
Only a short drive from KL, The Acres Resort takes the cake for modern romantics. With options to eat, swim, or tour the many farms and petting zoos in the vicinity, you won't want to leave this place anytime soon.
But if you do find the will to drive out of the resort, head to Pineyard for a delicious meal set outdoors. Diamonds may be a girl's best friend, but desserts are the way to her heart. So, be sure to try something from their dessert menu.
The Acres Resort
Address: Lot 28431, Kampung Bukit Tinggi, 28750 Bentong, Pahang
Contact: +6012 223 5866
Redang Island, Terengganu
Emerald green seas and white sandy beaches are the essences of a romantic getaway, and Terengganu has some of the most beautiful beaches in the country. Known as a well-protected area, expect nature's best in your little slice of paradise.
We recommend a stay at The Taaras Beach Resort, a luxurious sanctuary just off the coast of Kuala Terengganu. Picture days of ATV bike ride on the beach, swimming with the local sea turtles, and evenings of the most spectacular sunsets you have ever seen – Redang will have you falling in love again.
The Taaras Beach Resort & Spa, Terengganu
Address: PO Box 126, Main Post Office, 20928 Kuala Terengganu, Terengganu
Contact: +609 630 8888
Santubong, Sarawak
If you love the seaside as much as you do the mountains, Santubong will be your ideal escape. It's home to some of the finest beaches and marine life in the country and the magnificent Mount Santubong. Book a stay at Cove 55, which allows you to enjoy the mountain and sea in this intimate 13-room villa.
Often booked as a wedding destination, even if you're not around to tie the knot, you can still spend a day at Bako National Park or book a guided trek up Mount Santubong. Ladies, treat your partner to a day of golfing at the Damai Golf & Country Club as you soak up some sun in the hotel's infinity pool overlooking the South China Sea.
Cove 55, Sarawak
Address: Lot 55 Jalan Sultan Tengah (Santubong / Damai Road), Santubong, 93010 Sarawak
Contact: +608 284 6068
Kundasang, Sabah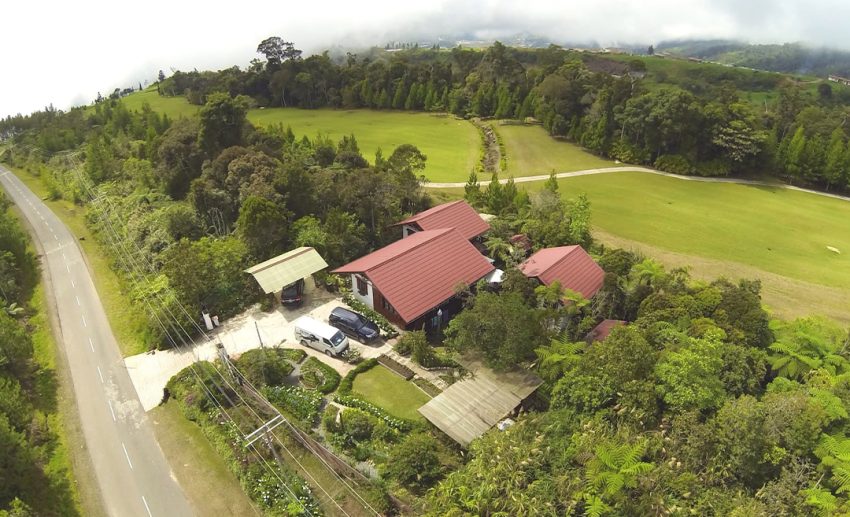 The town of Kundasang, in the district of Ranau, is a short drive from Mount Kinabalu, which happens to be the highest peak in Malaysia. Perhaps not a popular choice for romantic getaways, but waking up to Mount Kinabalu will change your mind.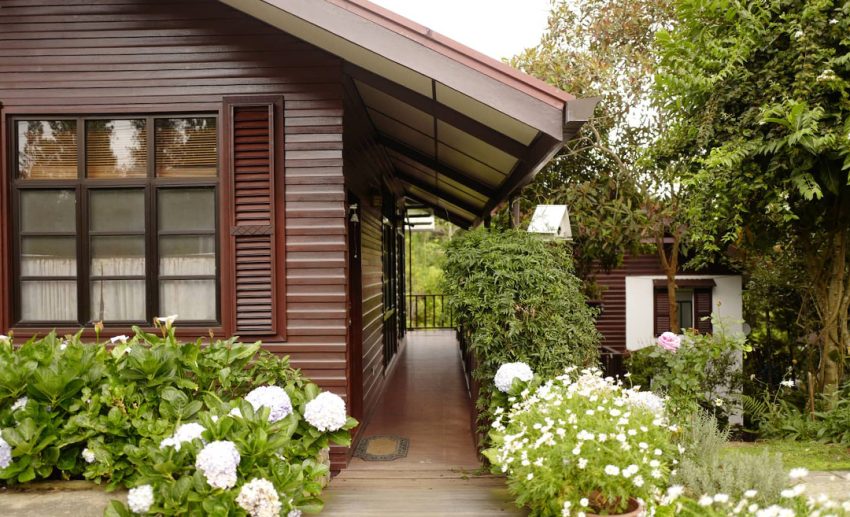 Rent a private cabin at the Arcadia Chalets, located near the Kinabalu National Park. It is a semi-modern built with a fantastic view of Mount Kinabalu in your backyard. Here, you can catch the sunrise at Sosodiko Hill after a short hike, and once you return, spend your evenings making homemade pizzas in the outdoor brick stone oven.
Arcadia Chalet, Sabah
Address: Exact location provided after booking
Mersing, Johor
Mersing is a coastal town in the state of Johor and has long been the departure point to some of the most well-known islands in Malaysia. A short boat ride will take you to one of the many pristine islands. One, in particular, is Rawa Island, made famous by the film Crazy Rich Asians.
Being an island owned by the Johor Sultanate, much of this private island's natural ecosystem has been wonderfully preserved. Rawa Island Resort makes it to the top of our list for the ultimate romantic holiday. With crystal clear seas, rooms surrounded by lush greens, and miles of white sands for those long walks with your love, there's nothing quite like it.
Rawa Island Resort
Address: Pulau Rawa, Mersing District, Johor
Contact: +607 799 1204
There's no shortage of beautiful places to celebrate Valentine's Day here in Malaysia. All it takes is some thoughtfulness, a little bit of creativity, and a few uninterrupted hours with the one you love to celebrate your Valentine.