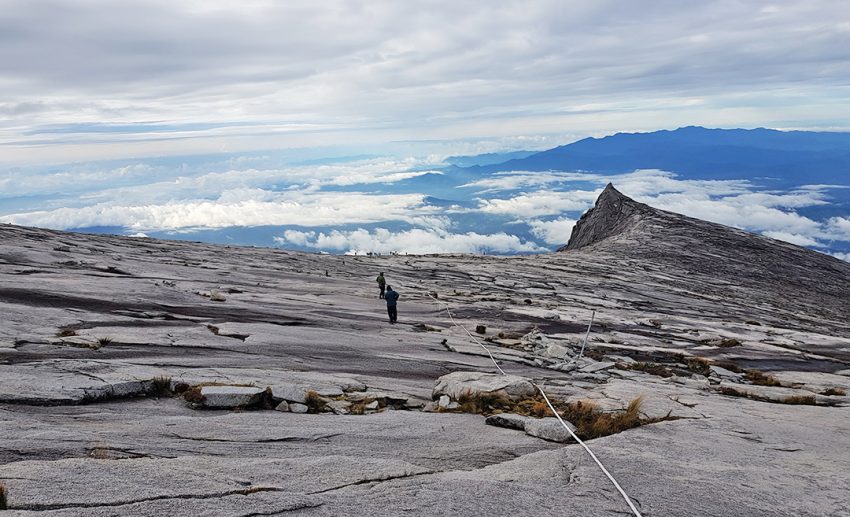 Subscribe to our new

Telegram

channel for the latest updates.
Malaysia's highest peak, Mount Kinabalu, is a familiar name amongst hiking enthusiasts. If you're feeling the effects of being sedentary for too long, and are keen to challenge yourself post lockdown, this is definitely an activity you can consider preparing for!
Standing tall at 4,095 metres, Mount Kinabalu stands majestically within a lush tropical rainforest in Kinabalu National Park, Sabah. Every step along the dirt tracks, wooden steps, and rocky terrain in the rainforest will leave you in awe.
Fret not if you're a beginner hiker. Mount Kinabalu is a beginner-friendly climb, and no technical climbing skills are needed. If anything, it's the perfect choice for adrenaline junkies new to climbing, as it's an opportunity to experience the world's highest via Ferrata.
Before the climb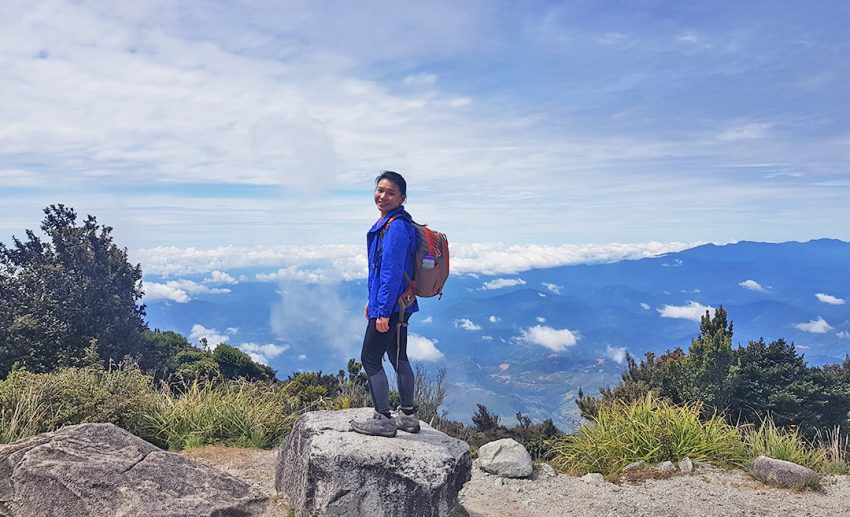 Hiking the tallest mountain in Malaysia may be intimidating, especially for a beginner. Here are three tips to help you prepare for the ascent.
1. Good stamina
The hiking trail is 8.8 kilometres one way. Your thigh muscles will get sore as you climb those steps, and you'll need to arrive at checkpoints Laban Rata and Sayat-sayat before the cut-off time. Weather in the mountains is also unpredictable. Hence, the importance of good endurance and a strong mindset.
Start easy with short runs in your neighbourhood or opt for the stairs rather than the elevator to get to your apartment/office. Then, gradually increase the intensity. Simultaneously, take the time to reflect on your preparation progress and goals.
2. Make reservations
Avoid disappointment by making reservations early. Sabah Park limits the number of climbers per day to prevent overcrowding. Once you've locked in your climb dates, proceed with purchasing your flight tickets and transport to Kinabalu National Park. We recommend spending a couple of extra days before and after your climb to unwind and enjoy Sabah's beauty.
3. Have a checklist
Piggybacking on the list you've found on Google, as a woman, we emphasise also having these items:
Snacks: To provide you with much-needed energy throughout the hike.
Nail clippers: To help reduce friction against your boots.
Fleece and a windbreaker: Provides comfort based on different conditions throughout the hike.
Scarf: To keep your neck warm during the summit attack.
Ziploc bags: To keep your personal belongings dry when it rains.
Feminine hygiene products: As a backup or just in case.
Cash: Shops at Panalaban don't accept card payments.
Pack just sufficient for the hike to reduce the weight on your shoulders. Leave the items for the remainder of your trip in the luggage storage facilities at Kinabalu Park HQ.
During the climb and descent
Now that you've equipped yourself for the climb, here are four pieces of advice to ensure you have an enjoyable hike. Remember that you'll be spending a night at Panalaban Base Camp (also referred to as Laban Rata) before approaching the summit to catch the sunrise.
1. Be comfortable
This goes without saying, comfort is key. Warmup and stretch your muscles. Feel comfortable in your hiking gear. Adjust your hip belt and shoulder strap on your backpack to reduce the burden on your shoulders and provide sufficient stability.
If you bought a new set of hiking boots, have a go with them at the hiking trails in your home area to ensure your boots are comfortable for long distances and well-broken in.
2. Savour the view and snap away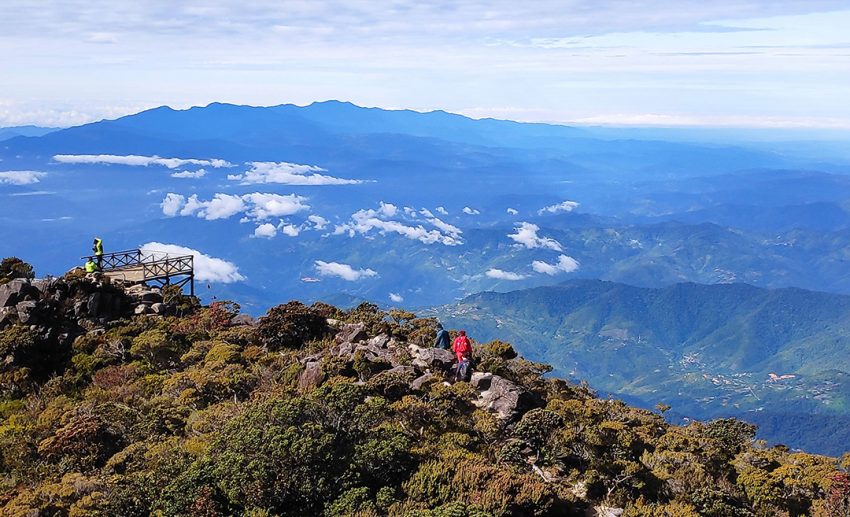 The hike may be challenging, but with every step you take, you'll be rewarded with a breathtaking view. Enjoy every minute of fresh mountain air and snap away on your camera to relive this moment with your friends and family.
Though you'll be hiking through the same trail on the ascent and descent, you'll be surprised with different views!
3. Keep the rhythm and watch your step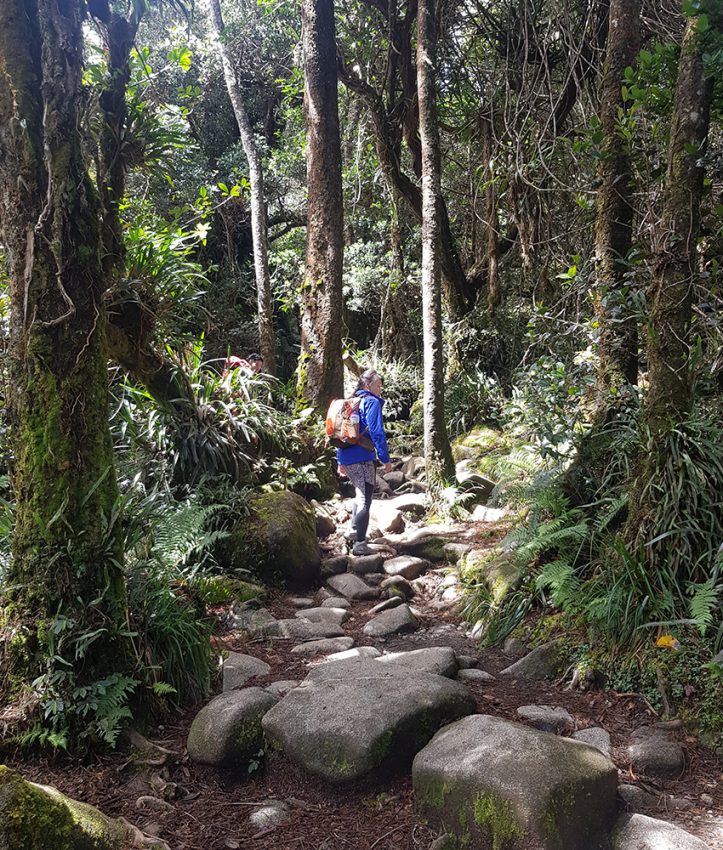 The hike will take a couple of hours. You may be excited, but pace yourself!
Ascending the mountain too quickly may lead to altitude sickness, while going too slow may drain your energy. Take breaks at the rest huts, located approximately 1 kilometre apart, stay hydrated, and chat with fellow hikers. If you are hungry, snack along the way to keep you going.
Watch your step on the descent. Try to keep your hands free to allow for natural movement to counteract balance. Walk in a zigzag pattern as this will help reduce the impact on your knees.
4. Rest well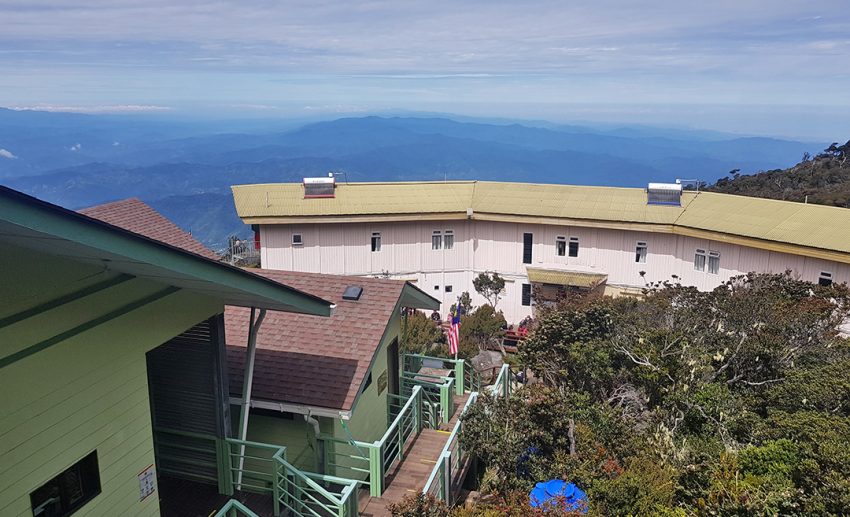 Pat yourself on the back when you arrive at Panalaban Base Camp. You've just completed the first leg of the hike!
After taking some photos with your hiking buddies and while you're still slightly sweaty, quickly clean yourself up. This will make it slightly more bearable as there are no heated showers.
Get cosy in your new change of clothes and send a postcard to your loved ones from Malaysia's highest post box. The, enjoy a simple buffet spread with a sunset view. Finally, hit the sack early to allow your body to have enough rest before attacking the summit as early as 2am the next morning.
After the climb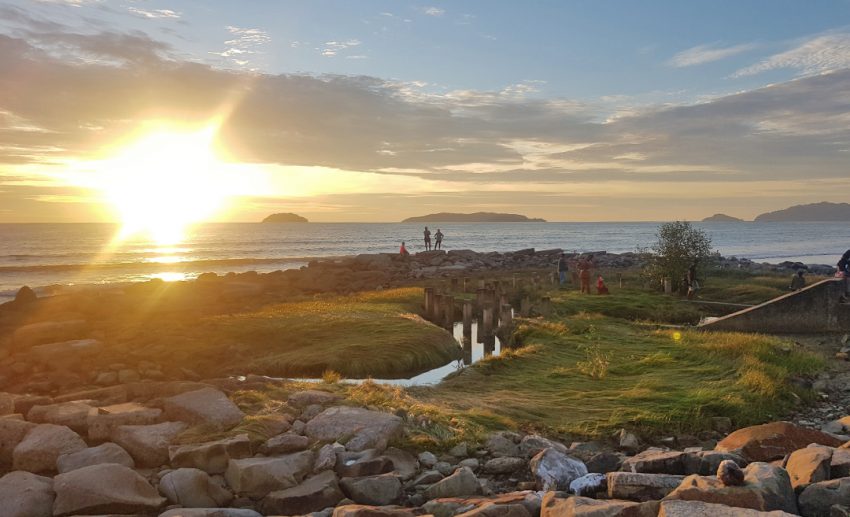 Be proud of yourself for conquering Mount Kinabalu. Perform some cool down stretches to speed up muscle recovery and reduce muscle soreness. Rest up at one of Sabah's beaches and just enjoy the sunset. Doesn't hurt to have a drink in hand.
A couple of days after the hike, take some time to reflect on your experience. As I reflected on mine, I learnt that this experience had pushed me out of my comfort zone and made me realise what I can achieve. It's been a year since I hiked Mount Kinabalu, and to this day, I often reminisce this experience.