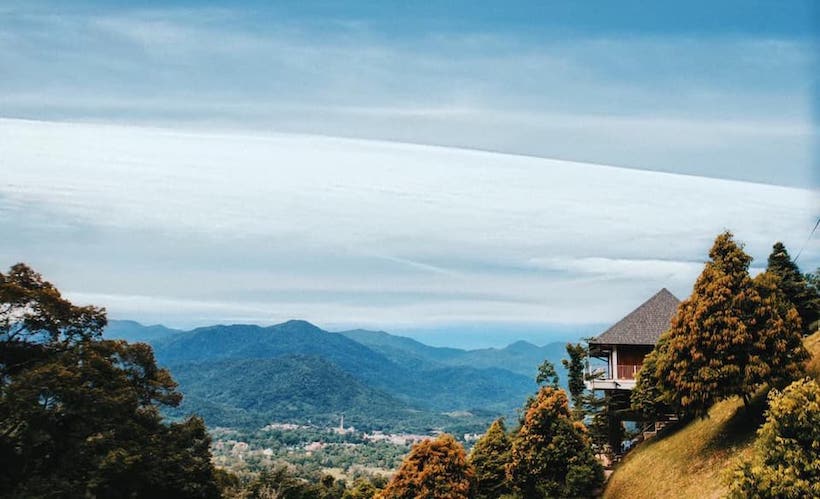 So, you want to spend a weekend away from the city but you're not keen on hotels? Airbnb's got you covered. Stay at one of these stunning villas or cosy apartments with views that'll up your 'gram game – and increase your zen.
1. Dawn Haven, Janda Baik
Just 40 minutes from Kuala Lumpur (KL), Dawn Haven is the perfect hideout for families who are looking for some outdoor activities to fill up their weekend. Enjoy exploring and learning about over 20 types of fruit trees and fish ponds, jungle trekking, river rafting, horseback riding, and bird-watching too! All available upon request.
16+ guests | RM4,000 a night | Link
2. Ranis Lodge Angah, Langkawi
Located at the foothills of Bukit Sawak Forest Reserve, this stunning retreat offers panoramic views of surrounding hills, paddy fields, peaceful misty mornings, and a chance to lounge by its infinity pool without a sea of people taking selfies. Ranis Lodge Angah also serves breakfast six days a week (excluding Saturdays) paid for in donations, of which 100 per cent goes to underprivileged families and the local community.
2 guests | RM315 | Link
3. Rimba Hang Kasturi, Melaka
Who doesn't love staying someplace with history? Rimba Hang Kasturi is located along the famed Jonker Street that happens to be a UNESCO World Heritage Site. It's a (very) old shophouse that's now been converted to a large green courtyard and private villa residence complete with an industrial vibe.
14 guests | RM1,170 a night | Link
4. Tatami Room at Bao Sheng, Balik Pulau
Imagine waking up in a room that overlooks luscious greenery and a private infinity spring water pool… Sign us up! The Tatami Room is part of the Bao Sheng Durian Farm which makes for a great staycation for couples or friends who need some time away from the city. Enjoy a slow jog around the farm or cycle to a nearby waterfall while you're there too!
2 guests | RM180 a night | Link
5. Selepas Hujan, Seremban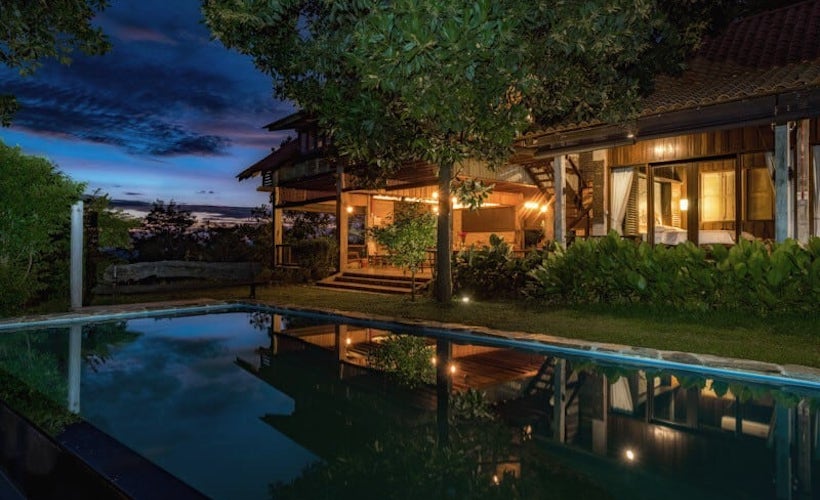 Just a little over an hour away from Kuala Lumpur, this listing gives guests a tranquil getaway, waking up to the sounds of birds chirping, a dreamy morning mist, and a saltwater swimming pool. In addition to having a weekend spot to recharge and reset, guests also have access to jungle trekking with an Orang Asli guide, and traditional Orang Asli massages.
10 guests | RM1,486 a night | Link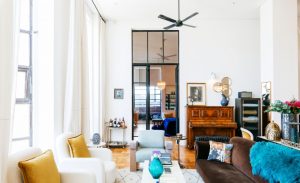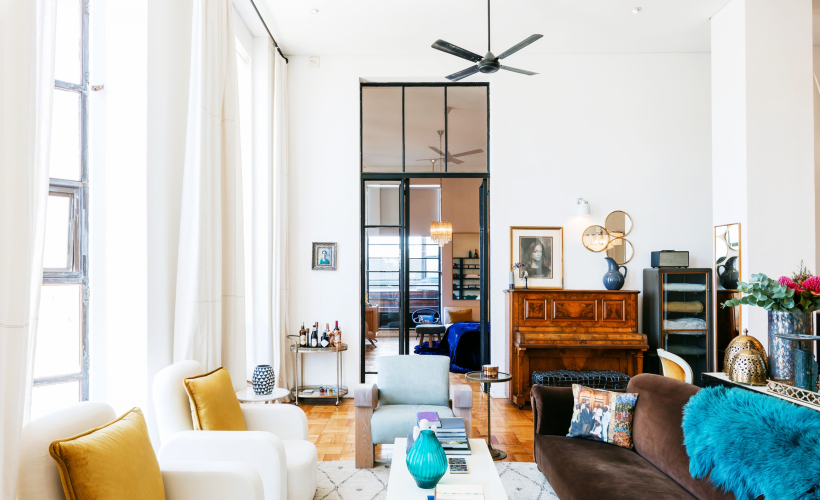 Here are some cities where you might want to just splurge on a hostel or hotel (instead of an Airbnb) when visiting – Airbnbanned: Short-Term Lodging Services vs. Famous Cities
6. Dusun Raja, Batang Kali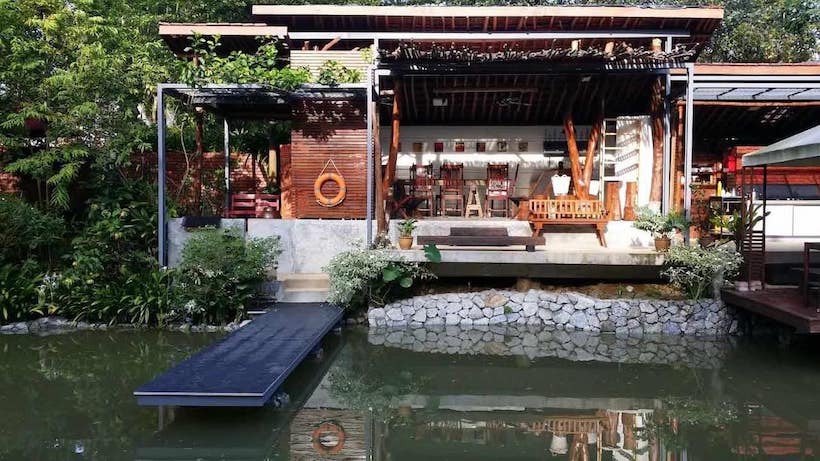 How often do we get to wake up to a pond and stay in the middle of a natural forest reserve? Not all the time, that's for sure, but we'll get to for a weekend at this villa. This retreat, perfect for a staycation with family and friends, has three air-conditioned rooms and sleeps 16 people comfortably! There are also four additional floating tents should you need more space.
16+ guests | RM3,050 a night | Link
7. Hibiscus Beach Retreat, Kudat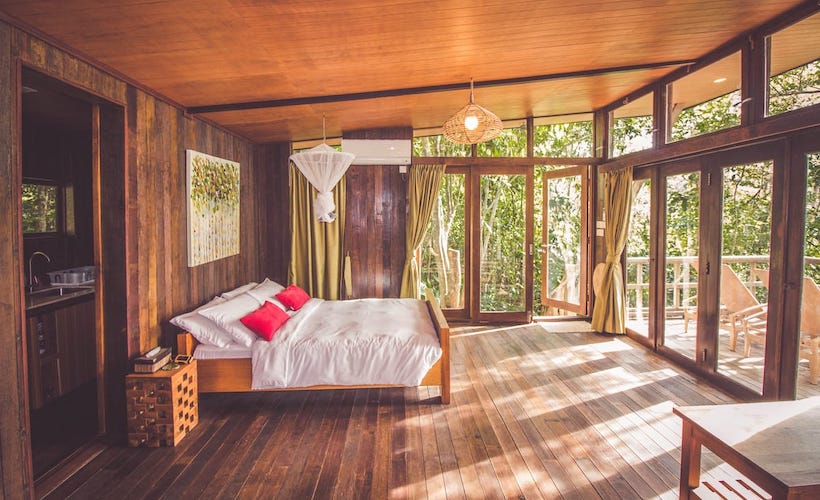 If waking up to a pond doesn't intrigue you, then maybe having a glass of wine in the evening overlooking the South China Sea might. This one-bedroom retreat is hidden in the tropical Bornean jungle and is a self-contained chalet perfect for two to four guests. It's also great for those who enjoy outdoor activities such as jungle trekking, mountain biking, and mangrove touring.
4 guests | RM281 a night | Link
8. Sky Villa, Kuala Kubu Baru
This villa boasts "good views, good food, and plenty of activities" and who could resist some time off to do just that? Guests can enjoy plenty of chill activities including hiking to one of Malaysia's best spots, Chilling Waterfall, or try rope swings and zip lines, and paragliding activities too!
10 guests | RM1,300 a night | Link
9. NAMI by the Sea, Kuala Dungun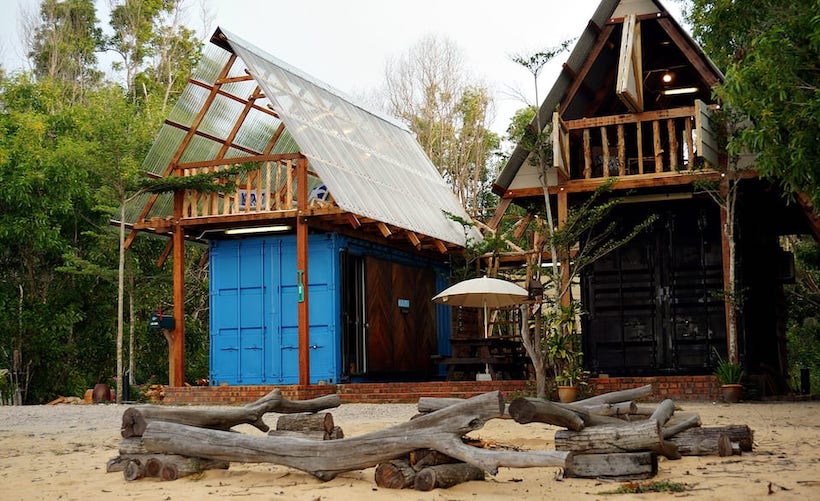 Stay in two self-contained units by the beach and play with kites, make your own barbecue, chill out in a wading pool, or just simply lounge and watch the sunset. The rooftop space of these units is also perfect for enjoying the sea view and stargazing at night – something we don't get much of in the city.
4 guests | RM298 a night | Link
10. Erica Underwood Homestay, Ipoh
If you're looking for a food staycation, where better to start a gastronomic journey than Ipoh? Stay in the heart of Concubine Lane surrounded by murals and buildings constructed before World War II! This space is perfect for large groups, especially ones who want to spend a bulk of their holiday time in a food coma (aka perfect friends).
7 guests | RM251 a night | Link
11. Alamanda Markisa Villa, Langkawi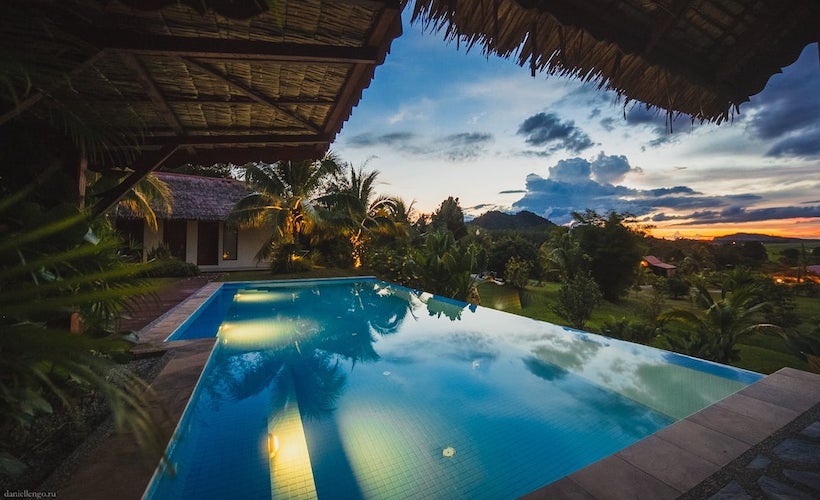 Panoramic views of paddy fields and mountains all from an infinity pool? Give us a minute, we're booking now. This beautiful Malay-style property is just 15 minutes away from the busy and popular Cenang Beach. So you can have the best of both worlds when checked in here —a peaceful abode that opens up to a paddy field flanked by beautiful gardens and a hedonistic beach just a stone's throw away.
5 guests | RM264 a night | Link
Follow Zafigo on Instagram, Facebook, and Twitter. Sign up to our bi-weekly newsletter and get your dose of travel tales, tips, updates, and inspiration to fuel your next adventure!
[zf_post_boxes widget_hide_desc="true" num_post="3″ post_id="36893, 37273, 37248″]