The Pearl of the Orient, Penang Island, had always won the hearts of international travel publications but this time, its little sister Ipoh takes center stage. Having lived in the shadows of Penang, Ipoh is usually recommended as a stopover on the way to Cameron Highlands and Penang. However, the rise of artsy cafes and boutique shops in town have commanded the attention of Lonely Planet writers.
Lonely Plant has named the old tin-mining town as one of the best places to go in Asia for 2016. Ranked at number 6, Ipoh follows popular destinations like Japan's Hokkaido, South Korea's Jeonju Island, and the beautiful Con Dao Islands in Vietnam.
The Best In Asia 2016 list is curated by Lonely Planet writers who have "explored the continent's most electrifying cities, trekked through steaming jungles and even swum in bountiful seas to seek out the spots you simply cannot afford to miss." The hit list is a mixture of "classic destinations with a fresh twist for travellers" and "edge-of-the-map places you've probably never heard of". 
Here is Lonely Planet's suggestion of where you should go next in Asia:
1. Hokkaidō, Japan
Hokkaidō's perfect powder snow put it on the international map, but it has also blinded visitors to the year-round charms of Japan's northernmost island: a wild, mountainous landscape that begs exploration on foot, bike or motorbike; alpine villages where you'll stumble upon hidden onsen; and sumptuous seafood – including crab, sea urchin and scallops – pulled from rich, cold seas. Hokkaidō has become a lot more accessible this year thanks to the new bullet train linking its southern port city, Hakodate, to Tokyo. The route is covered by the popular Japan Rail pass (which allows for unlimited bullet train rides), and the line will eventually extend all the way to dynamic Sapporo, the provincial capital and host of next year's Asian Winter Games.
2. Shànghǎi, China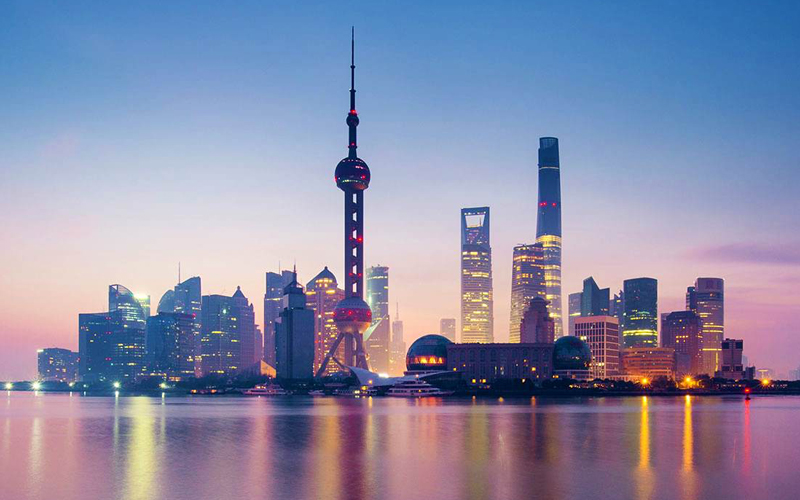 Looking for the centre of the universe right now? It's surely Shànghǎi, where it often seems as if all 24 million-odd residents are hell-bent on having a good time. So why not join them? Ballroom dancing in parks, sipping delicate brews in old teahouses, or bolting platefuls of vinegar-soaked dumplings. The booming cocktail and craft beer scenes amid the forest of neon-lit skyscrapers show how international the city has become, yet Old Shànghǎi is never far away: shikumen lanes bustle with life, while grand art deco buildings still line the Bund. This year's a big one, with the first Disney resort in mainland China opening here, as well as the completion of the long-awaited Shànghǎi Tower, the world's second tallest building.
3. Jeonju, South Korea
In the middle of Jeonju is one of Korea's best-preserved traditional villages – hundreds of wooden villas with gracefully upturned roofs housing an intriguing assortment of museums, teahouses and artisans' workshops. Yet tell any Korean you're headed here and they're more likely to rave about the food than the architecture. Having long flown under the radar as the country's top foodie destination, Jeonju has finally started to make mouths water further afield: Unesco crowned it as a City of Gastronomy in 2012, and the birthplace of Korea's most famous dish, bibimbap – an arrangement of vegetables on rice, topped Jeonju-style with bean sprouts, mung bean jelly and beef tartar – now lures a younger crowd thanks to its fast-emerging street food scene.
4. Con Dao Islands, Vietnam
The Con Dao Islands have moved from darkness into light: for decades the site of a brutal penal colony, this archipelago now ranks among Asia's hottest emerging destinations. A national park since 1984, their appeal encompasses coral gardens that offer Vietnam's best diving, rewarding hikes in wildlife-rich tropical forests, and a coastline studded with gorgeous white-sand coves. A crop of zany café-bars have opened in historic Con Son town to satisfy the growing backpacker market, while the luxurious Six Senses resort caters to the international jet set. With improved flight connections from Ho Chi Minh City, there is no better place right now to feast on fresh seafood, explore in search of a perfect beach and revel in a castaway vibe.
5. Hong Kong, China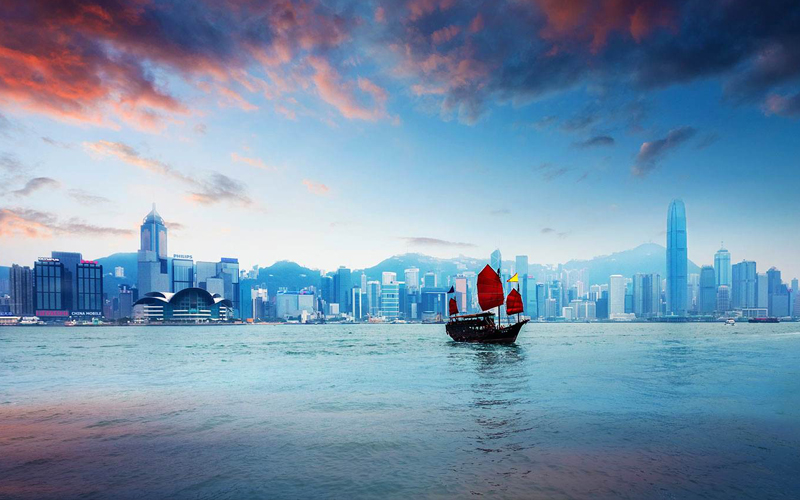 This skyward-bound metropolis always beguiles with a blend of culture, cuisine and consumerism, but now Hong Kong is focusing on its natural heritage – specifically, the Unesco-designated geopark, a 50-sq km region to the northeast. A shuttle bus between the geopark's Sai Kung town and its ancient rock formations debuted this May, hard on the heels of a ferry service to Lai Chi Wo Village. This once semi-deserted village has a new lease of life, too – returning villagers are running eco-tours and cooking workshops. Back in the urban jungle, meanwhile, artists are brightening old neighbourhoods like Sham Shui Po, and top restaurants like Fish School and Kin's Kitchen are turning to local produce for inspiration on the 20th anniversary of Hong Kong's return to China.
6. Ipoh, Malaysia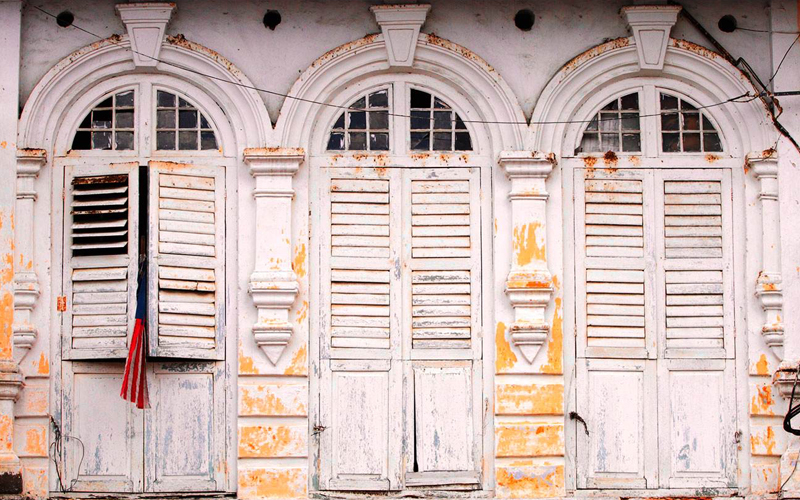 Malaysia's lesser-known food capital has new flair thanks to a crop of boutique cafes that have sprung up in its historic quarter. At the heart ofIpoh's renaissance is otherworldly concept hotel Sekeping Kong Heng, replete with glass attic rooms and wall-free rooftop quarters. Art-cafes like Roquette, Burps & Giggles and Everyday Lifeshop have appeared nearby, among creaky kedai kopi (coffee shops) and elegant colonial buildings. But food pilgrims still clamour for Ipoh's old favourites: Lou Wong's chicken with crisp beansprouts, and tau fu fah (tofu pudding) at Funny Mountain. Wild escapes are close, like birdwatching by bicycle through Kinta Nature Park or whitewater rafting near Gopeng; and with clifftop temples and fragrant Gaharu Tea Valley nearby, Ipoh's revival seems sure to tempt new crowds.
7. Pemuteran, Indonesia
As you float on the teal-hued waters off Menjangan Island in Bali's far northwest corner, the kaleidoscope of colours below you is suddenly obscured by a rising column of bubbles… yes, divers down there are gawping at one of Indonesia's best coral walls. This undersea wonderland is the prime – but far from the only – reason to stay in Pemuteran, a double bay of beaches near Menjangan (which is part of Bali's only national park). Emerald-green rice terraces line the road en route from the bustling south of the island to everybody's next discovery… but don't wait until everybody arrives; catch the buzz now from this alluring mix of art-filled resorts, inventive new restaurants and the mellowest vibe around.
8. Trang Islands, Thailand

Thailand's Trang Islands pack the same knockout punch as their more famous Andaman Coast neighbours, Phuket, Ko Phi-Phi and Ko Lanta; all they lack are the crowds. Blonde beaches glisten amid shards of jungle-topped karst; beachfront bungalows line crescents of squeaky sand; rainbows of fish flit through the aquamarine sea. Throw in ever-improving transport links and a sprinkling of development, and Trang's laid-back isles look as irresistible as a steaming plate of pad thai. Laze on slinky Ko Kradan; snorkel off coral-fringed Ko Ngai; whizz between rice fields on Ko Sukorn; paddle pirate-style into Ko Muk's Emerald Cave; look for endangered dugong off mangrove-wrapped Ko Libong. Go, now – while these sleepy islands bask in untouched splendour.
9. Meghalaya, India
If ever there were a candidate for India's Lost World, it would have to be Meghalaya, the lofty limestone plateau dividing Assam's Brahmaputra Valley from the Bangladeshi plains. So much rain falls here that it holds the title of wettest place on earth; but when the sky clears and the sun shines, it reveals raging waterfalls, tribal outposts and bridges woven from the living roots of jungle trees. Opportunities for hiking, climbing, caving and rafting abound. After decades off the tourist map, people are starting to notice this backwater where Christianity is the main religion, archery is the favourite sport and farmers wear turtle shell-shaped baskets to keep dry during downpours. Meghalaya won't stay this quiet for long; go before thrill seekers storm the Khāsi Hills.
10. Taitung, Taiwan
Bounded by green hills and the turquoise Pacific, Taitung is Taiwan's secret wild card. This cradle of indigenous culture is the place to party after harvest with music festivals and sweet millet wine. Every Chinese New Year, Taitung town hosts arguably the island's barmiest festival: Bombing Master Handan, which involves throwing firecrackers at a near-naked volunteer as they parade through the streets in a sedan chair. In the summer, the coast comes alive for the Taiwan Open of Surfing, while the sky fills with colour during the Taiwan International (Hot Air) Balloon Fiesta. Stay until September to wade knee-deep through fields of orange lilies, then feast on their spiced, deep-fried petals. Or take advantage of this rural county's superb whale watching, stargazing and cycling. A powerful typhoon hit Taitung on 8 July, causing widespread damage. A clean-up operation is underway, but travellers should consult their national government for further advice.

Read Next:
Get all the latest travel stories from Zafigo. Follow us on 

Facebook

 and 

Twitter

.