There's no doubt that Southeast Asia is one of the most travelled destinations by tourists and travellers from all over the globe. But within the hotspot destinations like Bali, Singapore, Bangkok, Kuala Lumpur and more, lie several hidden gems often overlooked. Let's visit the lesser-known islands, landmarks, and countries and get to know the people that make Southeast Asia one of the most diverse and beautiful places on earth.
1. Raja Ampat Islands, Indonesia
There's nothing quite like Indonesia's islands. Located in the archipelago's West Papua province, the Raja Ampat islands is a haven for divers, snorkellers, underwater photographers, and island lovers.
Rated as one of the best, if not the best diving locations in the world, it's known for its pristine beaches, vibrant coral reefs, and diverse marine life. Its four main islands — Misool Island, Waigeo Island, Batanta Island, and Salawati Island — are home to ancient rock paintings and caves that date back to prehistoric times. The geopark's karstic limestone formation is a remarkable sight and will leave you awestruck.
Getting to this island paradise is no easy feat. You'll need to take a flight to Sorong from Kuala Lumpur. Arriving at Sorong Airport, you will have to take another flight to Marinda Airport, also known as Raja Ampat Airport. The entire journey can take up to 10 hours or more, since there are no direct flights to West Papua Province yet.
2. Koh Kood, Thailand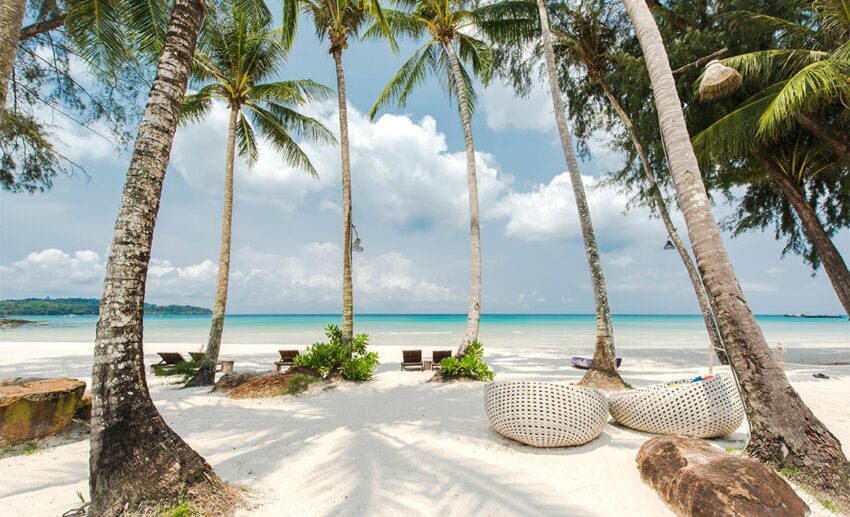 Koh Kood, also known as Koh Kut, is a lesser-known island in the country. With so many beautiful islands in Thailand, it's easy to gravitate to the familiar spots like Phuket or Koh Samui, but Koh Kood has a laid back islander lifestyle compared to its touristy counterparts.
Although it's admittedly increasing in popularity, it still isn't overrun by tourists, making it an excellent choice for more remote and quiet getaways. Rent a motorbike and explore the island's waterfalls, kayak the Klong Chao River, have dinner in houses built on stilts over the water, watch the sunset at a beach bar, and live out your islander dreams. Diving and snorkelling are also known to be more enjoyable and peaceful here due to fewer visitors.
3. Mandalay, Myanmar
The former royal capital and city in Myanmar sits along the Irrawaddy River and is where you'll find Mandalay Hills, Hsinbyume Pagoda — the white temple of Mandalay, Mandalay Palace, Dee Doke Waterfall, and more.
While most tourists typically make their way to Yangon, Mandalay offers many charms you'll find in the city of Yangon but without the hustle and bustle of a big city or an influx of tourists. Mandalay is more traditional and idyllic if you're looking to explore the country at a slower pace.
4. Tengah Island, Malaysia
Part of the Mersing District in Johor, Tengah Island or Pulau Tengah is a small, off-grid private island, part of the protected Johor Marine Park. Tiny with a 3km-long perimeter, this island is a little slice of quiet paradise, home to the Batu Batu Resort.
It's secluded, has a rich history and wonderful conservation efforts that make it one of the most wonderfully underrated islands on the Malaysian peninsula. The island is open to travellers all year round, with relatively good weather for most of the year.
5. Zamboanga, Philippines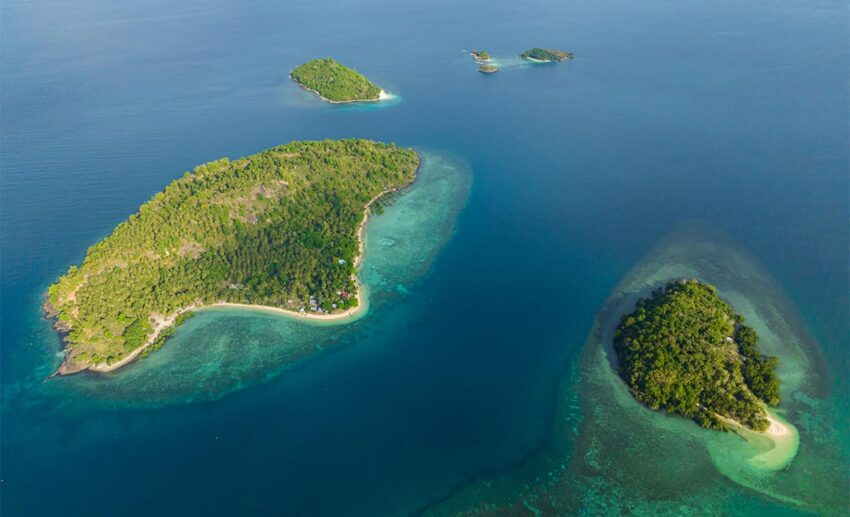 Zamboanga is known as the 'City of Flowers'. This port city located in the region of Mindanao is a first class, highly urbanised city in the Zamboanga Peninsula. And we consider it an underrated destination overflowing in history, culture, heritage buildings, Spanish-era forts such as Fort Pilar and Fort San Pedro, and delicious culinary delights. It is also known for its pink sand beaches of Santa Cruz Island.
The city's vibrant culture spills over onto the streets and in everyday living in literal technicolour. You'll see bougainvillaea, orchids, and other tropical flowers lining its roadsides and a brightly-hued mosque, Masjid Al-Islamia, also known as the Rainbow Mosque standing proud. Along the shorelines, the brightly-coloured vintas (traditional outrigger boats made and used by the indigenous people of Mindanao) of Zamboanga City dot the waters of Santa Cruz, where tourists can experience sailing in these boats.
6. Bai Tu Long Bay, Vietnam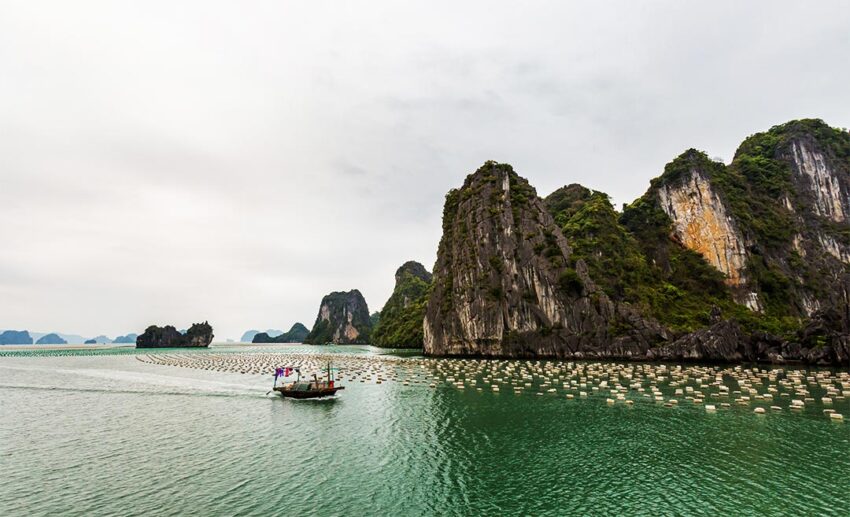 Whether you've been to Vietnam or not, you've probably heard of Hanoi's famous Ha Long Bay. While the popular bay draws hundreds of tourists every year, Bai Tu Long Bay is equally beautiful, picturesque, and has a much smaller crowd.
Not far off Ha Long Bay, Bai Tu Long Bay can be accessed via boat tours sailing through islands and secluded, untouched beaches. Spending two to three nights on the boat gives you more time to explore the bay further and immerse yourself in plenty of water activities but a day trip to the bay is just as worth it.
7. Padar Island, Indonesia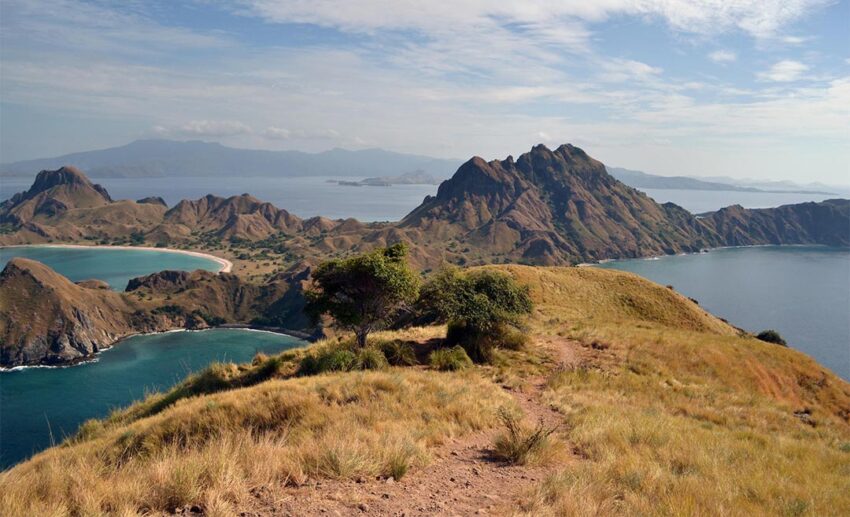 Between Komodo and Rinca Island in Indonesia is a small island known as Padar or Pada. It is the third largest island of Komodo National Park. This exotic respite is heaven on Earth, and looks like something off a movie set.
Hike to the top of the island and gaze at the wild, untamed beauty of the park that's been likened to that of Jurassic Park. A quick Google search will show you why. Lush green mountains, crystal clear waters, and being the only place in the world where you'll find white, black and pink sand beaches all within the same island makes it feel like it was set up to be the ultimate island travel destination.
There are no accommodations here, so travellers will typically stay in the nearby fishing town of Labuan Bajo and take day trips to the national park. That shouldn't steer you away from visiting the island though. Its beauty is unlike any other and is worth the time you get to spend in it.