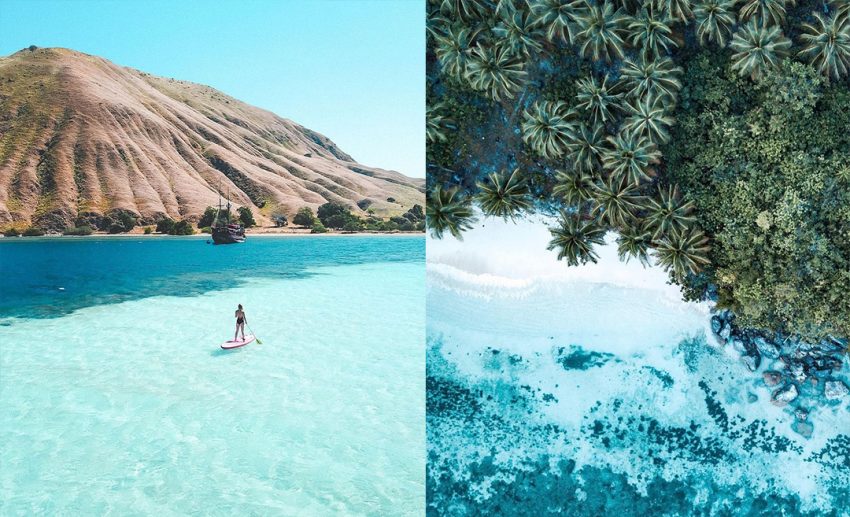 Subscribe to our new 

Telegram

 channel for the latest updates.

Indonesia is known (and loved) for many things. First, there's the myriad cultures of people living here with their unique customs and traditions. Second, the traditional food is amazing! Third, there are so many natural wonders to see. Think waterfalls, volcanoes, and beaches so beautiful they look like something out of a movie set. Fourth, if you want to learn more about religion, there are temples and mosques for every of believer. Regardless of your beliefs, you can find peace here. And last but not least, it's simply amazing how friendly everyone is. But have you ever considered heading to the sunny destination to just… cruise? Being the world's largest archipelago (at 17,508 islands), Indonesia is best discovered while on a boat. Not convinced? Well, here are three cruise ideas to whet your wanderlust. 
#1 Spice Islands
 

 

 

View this post on Instagram

 

 
When cruising around Indonesia, you must explore the spice islands, also known as the Maluku Islands. The Maluku Islands are sometimes called the Spice Islands because they produce some of the most expensive spices in the world. These include nutmeg, mace, cloves, and pepper. The Maluku Islands are located in the eastern hemisphere with its capital being Ambon. It's home to some of the most diverse cultures, languages, and religions that you'll find anywhere else on this planet. So much so that they've been nominated for World Heritage Site status.  We recommend cruising over to Ambon Island, Ternate Island, Manado City, and Kupang City. These four destinations offer something different for everyone. If you're interested in experiencing traditional culture, then Ambon is your place. For those looking for an adrenaline rush, there's more than enough water sports on offer at both Ternate and Manado. Meanwhile, if you prefer to just relax, then head out to Kupang.
#2 Bali and Komodo National Park
 

 

 

View this post on Instagram

 

 
Bali is an island in Indonesia known for her natural beauty. It even earned an accolade as one of the world's best islands for 2012 from National Geographic. There are countless things to do and sites to visit in Bali, but the more popular tourist attractions include Uluwatu Temple, Kintamani Volcano, Tanah Lot Temple, Tirta Empul Temple, and the Ubud Monkey Forest. One of the reasons people visit Bali is because of the beautiful beaches like Nusa Dua and Jimbaran Bay.  Start from Bali and make your way to Komodo National Park. A protected area, it's famed for being home to the Komodo Dragon, one of the largest lizards on Earth. The park also has other wildlife such as deer, monkeys, and pigs. Naturally, there are many things to explore here too – including white sand beaches and unique limestone caves. The Komodo National Park is a must-see for anyone visiting the island of Flores. One of the parks unique features are the different ecosystems its home too, such as mangroves and rainforests, and has plenty of wildlife to keep you entertained.
#3 Raja Ampat
 

 

 

View this post on Instagram

 

 
The name Raja Ampat translates to 'Four Kings', referring to the four main islands within the area: Waigeo, Batanta, Misool, and Salawati. Legend has it that there was a woman who once found seven eggs. Four of them hatched and gave birth to four kings that ruled the four islands. The rest turned into a stone, a ghost, and a woman. Folklore aside, Raja Ampat is one of the most biodiverse places in the world. Needless to say, it's an amazing place for beach lovers with its pristine waters that's perfect for snorkelling or diving in. The waters are so clear, you'll see a vibrant rainbow beneath your feet as soon as you dive deep enough. You'll also be surrounded by schools of fish, turtles, and coral reefs populated with brightly-coloured sea creatures like clownfish and leafy seadragons. There's just so much to do while cruising Raja Ampat. Besides diving with manta rays, you can kayak through the islands with an excursion down the Ayau Canyon. You can also take a 4×4 Jungle Safari and then dive or snorkel in the pristine bay nearby. Another spot worth exploring is Batanta Island where you can swim through caves. The list is endless. Happy cruising!