One of the greatest things about being from Southeast Asia is that you needn't venture very far in order to immerse yourself in a completely different culture. For an un-pho-gettable solo trip within our region, Vietnam is an incredible destination. It's a country of incredibly stunning scenery, unique heritage and traditions, and rich history. And with millions of tourists visiting Vietnam, you can meet other travellers to share part of your journey.
While there are dozens of cities and areas worth visiting, here's a list to get you stated and inspired:
1. Hoi An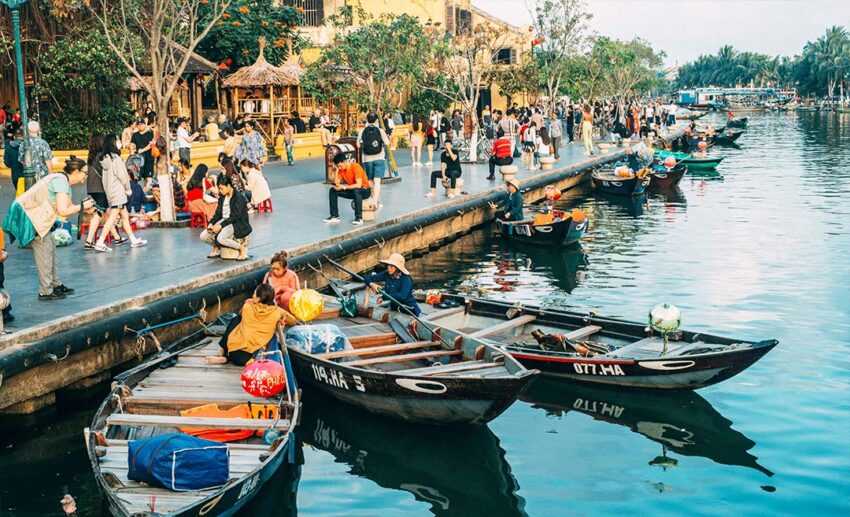 The ancient town of Hoi An is a UNESCO World Heritage Site and one of Vietnam's most popular destinations. It's in the central region, about an hour south of the coastal city of Da Nang. You'll love exploring the town's picturesque streets, dotted by lanterns and well-preserved buildings from the 17th century. Wandering around Hoi An is like travelling back in time, especially at night when colourful street lanterns light up!
Hoi An is a safe place to explore for female solo travellers. It's a small town and not as chaotic as the bigger cities of Vietnam. In addition, it's safe to get around on foot. The town is incredibly charming, and you can spend the entire day wandering around and admiring its colonial buildings. You can always stop by the restaurants and cafes if you need a break. You can also enjoy shopping from the small shops selling local handicrafts and souvenirs.
Grab a map from your hotel to guide you in exploring the town. Aside from admiring the colonial houses and shops, check out some historical attractions like the Japanese Covered Bridge, Phuc Kien Assembly Hall, and Tan Ky Ancient House.
2. Hanoi
Boasting incredible architecture and endless cultural sites, Hanoi is worth visiting on your solo trip to Vietnam. As the capital city, it is Vietnam's cultural and political centre. Amidst the busy streets of the Old Quarter, you'll find the tranquil Hoan Kiem Lake, surrounded by cafes, restaurants, and hotels.
Hanoi is home to some of Vietnam's most iconic sites, such as the Ngoc Son Temple and the Ho Chi Minh Mausoleum. A visit to these sites should be on your list of things to do. To learn more about history, visit Hanoi's fascinating museums, especially the Vietnam Museum of Ethnology, which houses a vast collection of 15,000 artefacts showcasing the Vietnamese way of life. The museum also offers an incredible insight into the culture and heritage of the ethnic groups of Vietnam.
Like Ho Chi Minh City, Hanoi has a vibrant street food scene. The city has its share of local eateries, offering the perfect places to savour authentic local cuisines. Visit the Bún Chả Hương Liên, which has become famous after the late Anthony Bourdain took former President Barack Obama here for a bowl of bún chả.
3. Ho Chi Minh city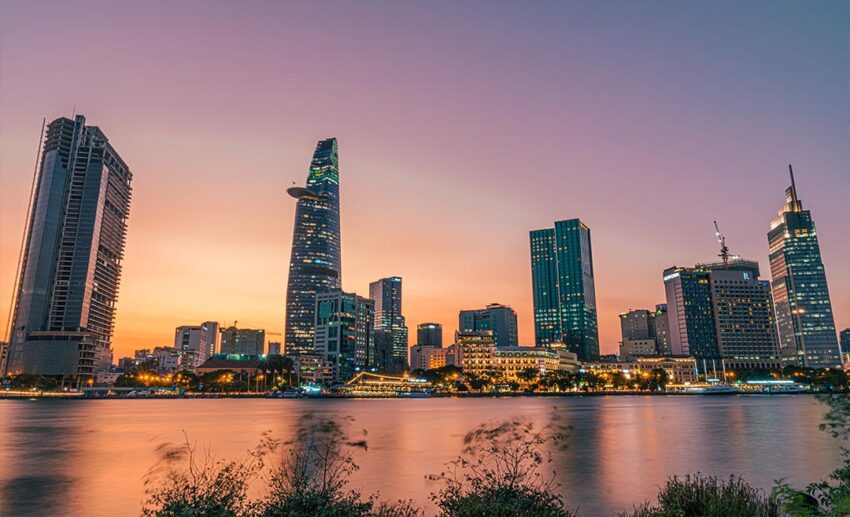 Formerly (and sometimes still colloquially) called Saigon, Ho Chi Minh City is Vietnam's most populous city and a must-visit for everyone travelling to the country. The city's charmingly chaotic atmosphere is a feast for the senses, from buzzing motorbikes to busy markets selling all kinds of stuff.
There are numerous activities to enjoy in the city, so spend at least two to three full days here if you can. One of these is to book some premier bike tours around Vietnam, with some routes starting in Ho Chi Minch City. You can also book a Vietnam cycling holiday, where you can see the many highlights of this wonderful destination. These include the Independence Palace, War Remnants Museum, and Notre Dame Cathedral. Visiting these places is a fantastic way to learn about Vietnam's history, especially at the War Remnants Museum, which contains harrowing exhibits about the Vietnam War.
No visit to Ho Chi Minh City is complete without stopping by its busy markets, such as the famous Bến Thành Market, where you'll find thousands of stalls selling everything, from local handicrafts to fresh produce. The market occupies one of the earliest surviving structures in the city.
If you love food, you'll love the city even more. Ho Chi Minh City offers an array of eateries, from local restaurants to street food stalls selling traditional Vietnamese food, from a piping hot bowl of pho to banh mi sandwiches with savoury fillings.
4. Ba Be National Park, Bac Kan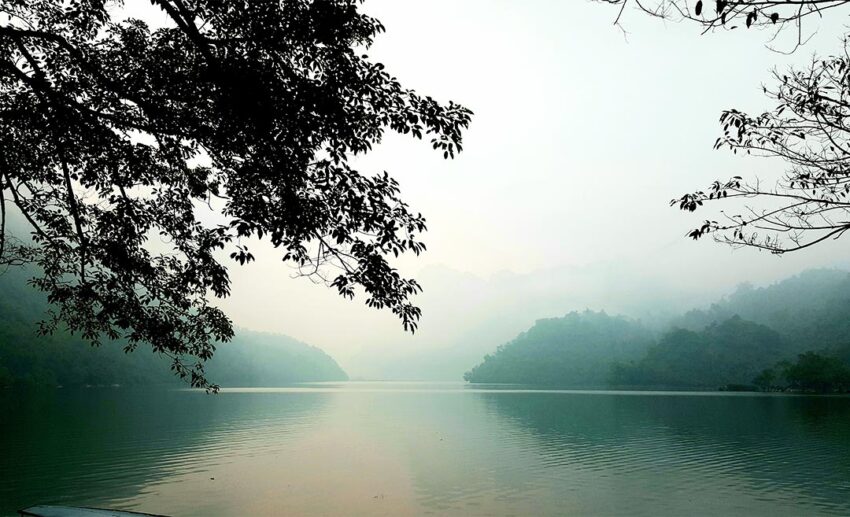 Located in the Bac Kan province of Vietnam, Ba Be National Park is the best place for those who love nature and adventure. It boasts extraordinary scenery, rich culture, and fascinating diversity. The national park is home to ethnic minorities living in small villages while still maintaining a simple life through fishing from the park's lakes and rivers. As you explore the reserve, you'll have the chance to meet them and learn more about their local customs.
In the middle of the park is Ba Be Lake, perched 178 metres above sea level. It's Vietnam's highest natural freshwater lake, with streams stretching from north to south. Aside from its magnificence, Ba Be Lake is known for its legends, and you'll learn more about this on your visit.
5. Nha Trang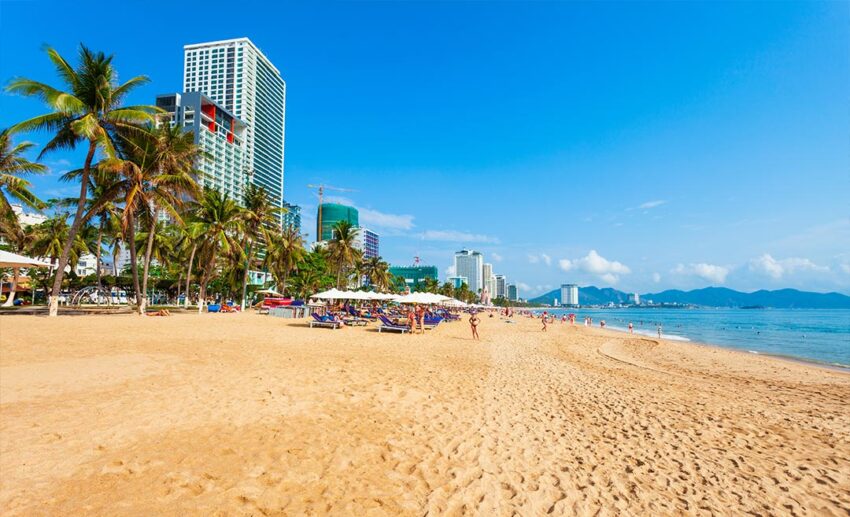 If you want to relax after your solo adventure around Vietnam, head to Nha Trang, a charming coastal town home to stunning beaches. Here, you can spend the remainder of your holiday swimming and relaxing in Tran Phu, a seven kilometre stretch of pristine white sands with crystal-clear waters bordered by lush palm trees. Order your favourite cocktail from the colourful beachside bars and indulge in delectable seafood at one of the beachside restaurants.
Nha Trang is all about relaxation and enjoying delicious food. It's home to some of Vietnam's best seafood restaurants, featuring local dishes from the freshest fish and seafood. From lobsters to oysters, you'll find them all in Nha Trang.
But ultimately, the beaches are the highlight of a visit to Nha Trang. Aside from Tran Phu, you can visit beaches outside the town, such as Long Beach, that you can reach on a motorbike ride. You can also take a day trip to the nearby city of Doc Let, which has its share of lovely beaches too. Sheer bliss!