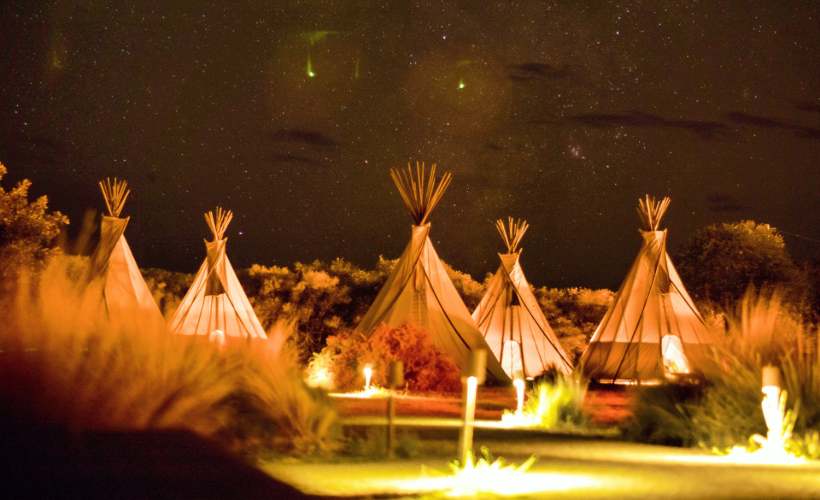 If you've never heard of 'glamping', one of travel's trendiest means of holidaying, fret not. Simply put, it's a glamorous and dreamy version of camping. I myself didn't know of it before physically heading to one of these unique accommodations, and desert glamping in Morocco was my first time experiencing such a thing.
Overall, glamping was such an amazing and fun experience. It affords you the back-to-nature feel of traditional camping without having to relinquish the creature comforts and luxuries of city living that you've become accustomed to. Also, if you've got Asia on your mind, then good news – finding glamping destinations throughout Asia isn't difficult at all!
Glamz at Genting, Pahang, Malaysia
A mere 40 minutes from Kuala Lumpur, the capital of Malaysia, Glamz makes for a great side trip if you're headed here. The site has cosy white tents fitted with all the little luxuries of life. Glamz also features a number of unique facilities, such as a sauna, steam room, barbecue tent, and numerous dining areas surrounded by beautiful nature and breezy environs.
There are a number of tent types to choose from here. Bell tents suit couples or small groups while a dome styled-tent will suit a budget traveller. On the flip side, if your budget allows, there are VIP tents too that boasts a private jacuzzi. However, if white isn't your style, there are a number of places to go glamping throughout Malaysia.
Trizara Resorts, Lembang, Indonesia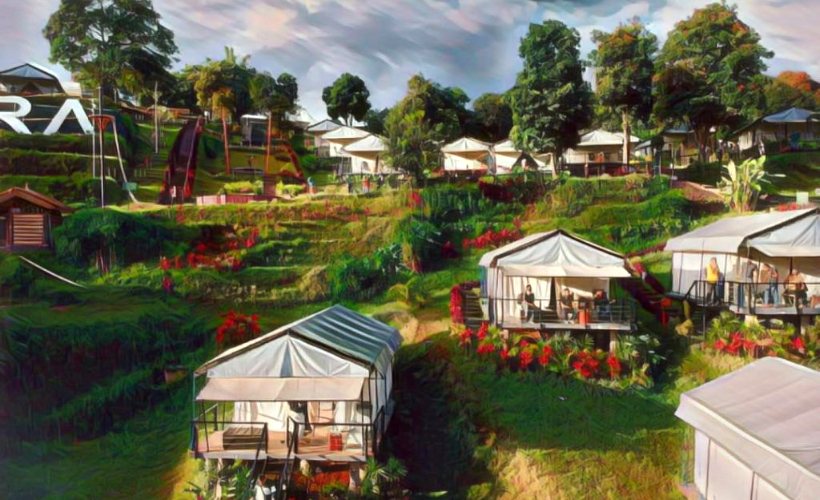 When Indonesia comes to mind, one would normally think of heading to Bali for glamping. However, beautiful glamping sites pepper the Southeast Asian archipelago. Like Trizara Resorts in Lembang. Vacationers from all across the globe come here to disconnect from the world and reconnect with nature and its tranquillity.
Whether you're a solo traveller, travelling with family, or form one half of a couple, Tizara Resorts is like a tiny slice of heaven that will suit various needs. Visitors get to enjoy the various activities on offer. We played frisbee, football, and other team sports with other guests. For something more relaxed, I did a spot of yoga instead.
Besides staying on-site, you can venture out too. You can spend the day hiking the surrounding hills and come back to luxurious beds in your tent fully equipped with ensuite bathrooms. This is one glamping spot any traveller is sure to enjoy.
Kamu Lodge, Luang Prabang, Laos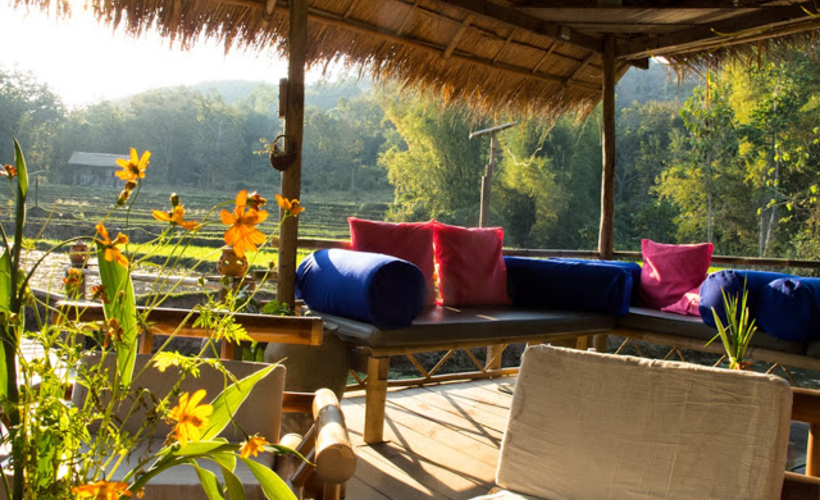 If a taste of agrarian living is what you seek, then Kamu Lodge in the beautiful town of Luang Prabang is sure to tickle your fancy. What Kamu offers is a very unique experience of meeting with the locals of the nearby Ban Nioy Hai village on an unstaged guided tour to learn about their everyday lives. Other educational activities include rice planting and harvesting, net fishing, and traditional gold panning.
Meanwhile, if you prefer more outdoorsy or exploratory activities, there's the option to go trekking in Laos' lush verdant forest that leads to some stunning views. Finally, you may also opt to head on a short excursion to Pak Ou Caves.
In terms of creature comforts, the highlight of Kamu Lodge is the Traditional Kamu Massage that takes place in a hut overlooking the Mekong River. It's the perfect way to tune out from the rest of the world by tuning in to the sounds of nature in the hands of an experienced masseuse. The tents itself at Kamu Lodge promise comfort, privacy, and all the amenities you'd expect at a good resort-like ensuite bathrooms and plush bedding.
Hintok River Camp, Hellfire Pass, Thailand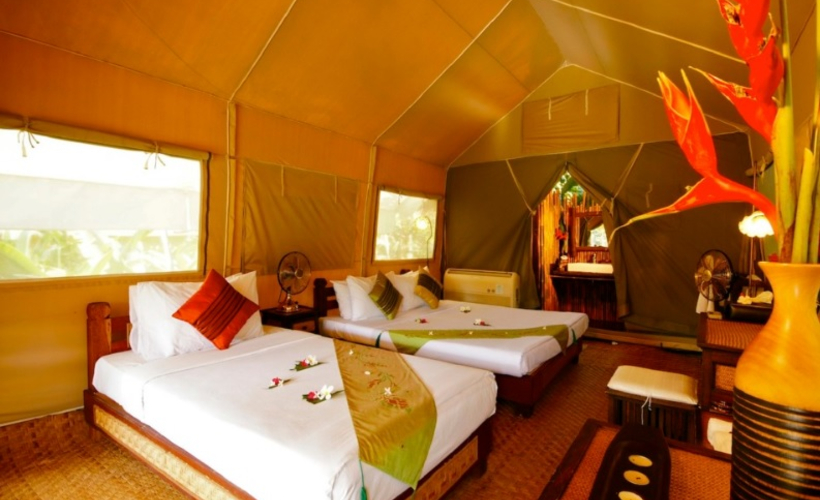 What makes Hintok River Camp stand out among other glamping sites is that it has on-site museums – the Hintok Story Museum and Hellfire Pass Memorial Museum. Besides that, guests get to enjoy campfires, a riverside natural spring pool, mountain biking, a sheep enclosure, Thai massage, and exploring the Hellfire Pass Trekking Trail all within the camp itself. There are numerous nearby activities to enjoy too.
Stepping into Hintok River Camp makes you feel like you've just arrived at an otherworldly location. The tents at this glamping resort are fully air-conditioned, feature spacious marbled ensuite bathrooms, and a lovely outdoor terrace. Your nights here will be so serene, you'll want to stay forever.
Jungle Beach Camp, Ahungalla, Sri Lanka
A slice of paradise, Jungle Beach Camp boasts a premium glamping experience with a choice between their tropical-style standard or deluxe bungalows. It's touted to be the country's top glamping destination, and being located along a stunning coastline, it's no surprise why.
What I loved the most about this establishment is that it allowed me to glamp by the sea. Meaning that I could enjoy all the watersports I wanted – like surfing, snorkelling, diving, and jet skiing. Other amenities include a beach volleyball court, table tennis, yoga classes, and an ultra-luxe spa for all your ayurvedic needs. Sri Lanka is also known for being rich in wildlife so the camp also organises excursions like safari tours and other activities such as temple tours, shopping tours, and museum trips.
Not forgetting, one of the highlights of this camp is the food! Sri Lankan fare, needless to say, is absolutely delicious, and the Jungle Beach Camp ticks that box too. This makes it a foodie and beach bunny paradise.
Get all the latest travel stories from Zafigo. Follow us on Facebook, Twitter, and Instagram.