With Airbnb, the world is your oyster. And by that, we mean that you can rent a holiday home in the shape of an oyster, or more accurately a seashell, if that is what you fancy. From windmills to wagons, here are some of the most unorthodox Airbnb listings that we're adding to our bucket lists, except maybe number 5. We'll give that one a pass.
You won't find any of these weird but wonderful rentals under big hotel groups.
1. A bubble dome in the UK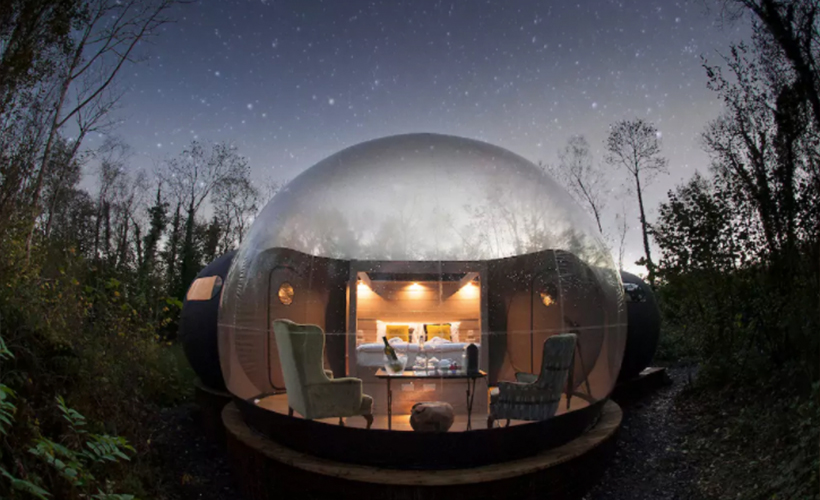 Set within a 50 acre forest in Fermanagh, the bubble dome with its 18 degree transparent walls comes alive at night with an unobstructed view of the starry night backdropped against the forest. The dome is equipped with an ensuite bathroom, a four poster bed and a coffee machine. This is glamping at its finest.
Price: USD267 per night
2. A hippie bus in the US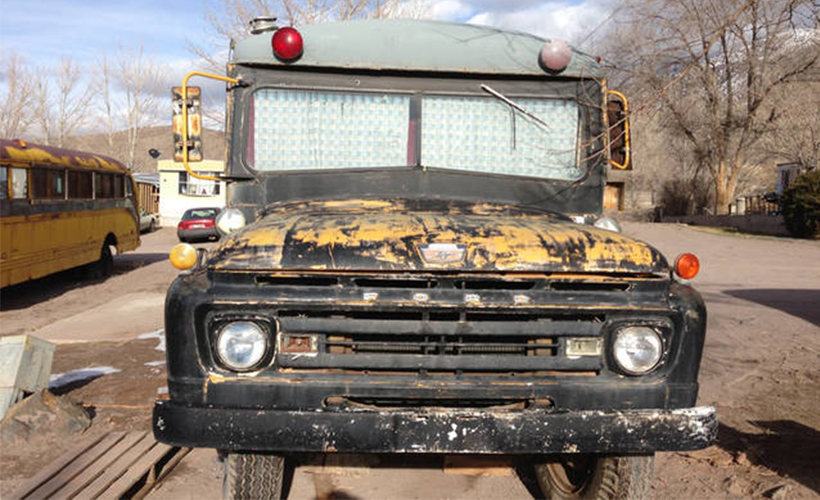 This Grateful Dead-inspired hippie bus has been restored into a cozy home that accommodates three. Built with hardwood floors and hand carved teak, the 1968 bus comes installed with a Queen Bed, electricity and a small electric heater. There are no attached toilet nor kitchen, however, so you'll need make do with a fire pit and a public toilet that is a short walk away. Housed in Mystic Springs, Utah, the bus offers 24-hour access to beautiful natural hot springs in the area.
Price: Starting from USD68 a night per guest
3. A cave in Turkey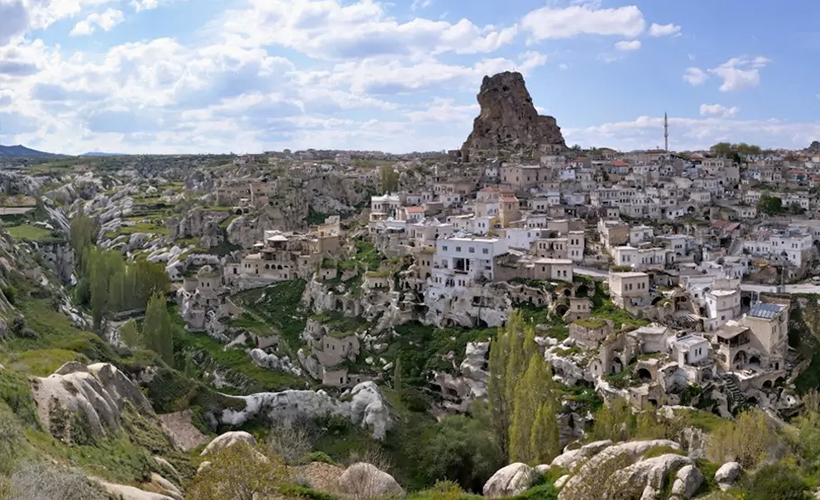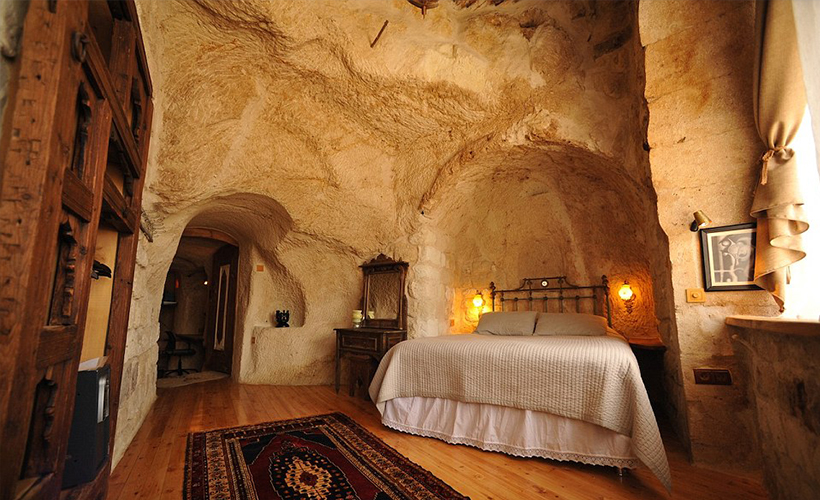 Located in the heart of Cappadocia, the Anitya Cavehouse is unassuming on the outside but luxurious on the inside. It is only 80 square meters but comes fully furnished with a saloon, home theatre system, kitchen, bathtub, and a terrace with a view of the great Erciyes Mountain.
Price: Starting from USD123 a night
4. An airplane in France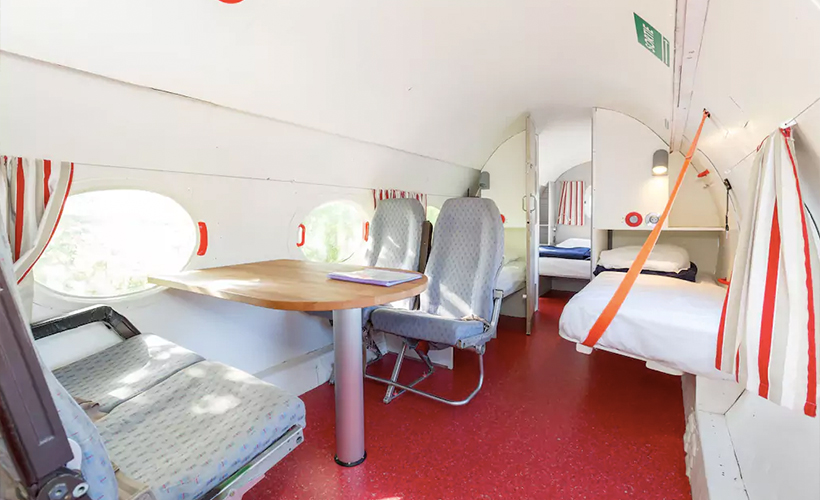 Fasten your seat belts, you are going to have the best sleep you've ever had in an airplane. This landed aircraft has been converted into a quaint living space with everything you need – kitchen, shower, and comfy beds for a family of six.
Price: Starting from USD101 a night
5. A tent in someone's backyard in the US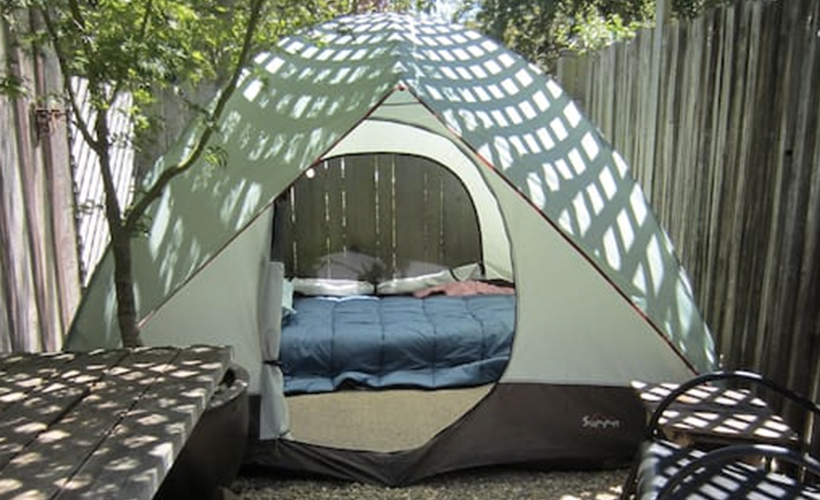 Tucked in a quiet corner of a lady's garden is a winter tent furnished with a rug, a twin-sized airbed, pillows, warm blankets, wool mattress pad and a down comforter. It has wifi access too. Though the tent officially fits four people, the San Francisco listing is only available for single travellers as the toilets in the host's home cannot accommodate more than that.
Price: USD31 a night
6. An igloo in Norway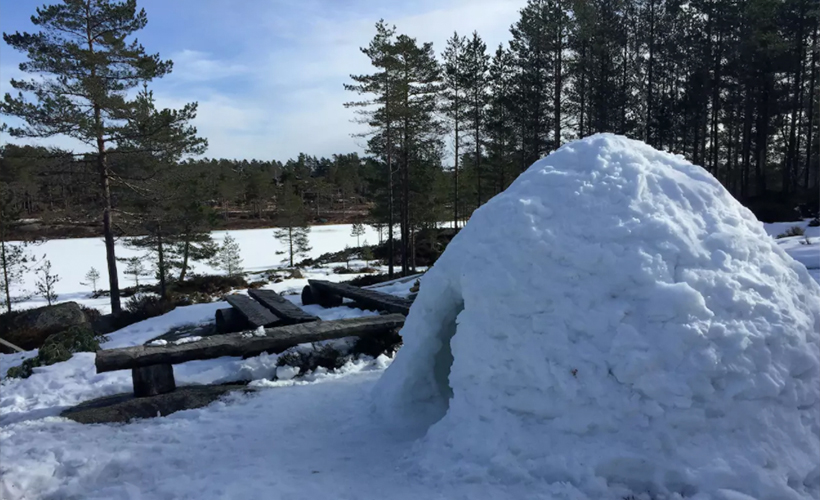 This Airbnb is not as wonderful but it is so bizarre, we're adding it to the list. This is an igloo, in its most literal and barest form. It'll fit two or three people, and according to the host, it is "cozy". Just be sure to bring warm clothes and a thick sleeping bag because it will get cold at night.
Price: Starting from USD189 a night
7. A giant dog in the US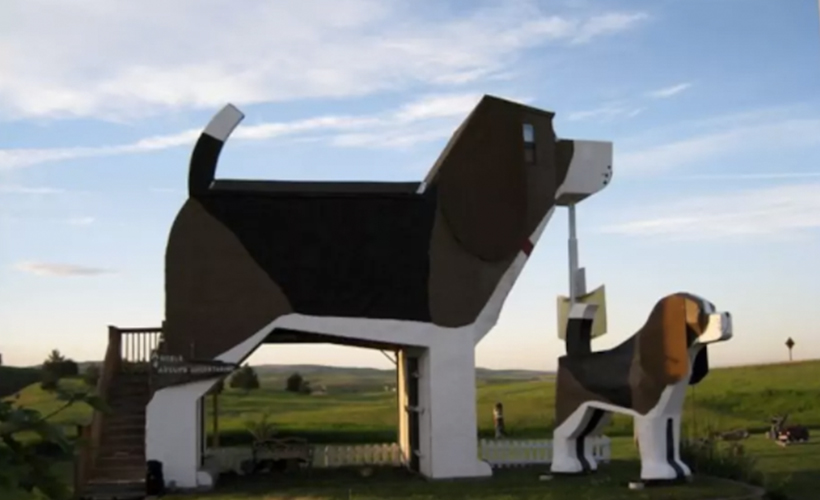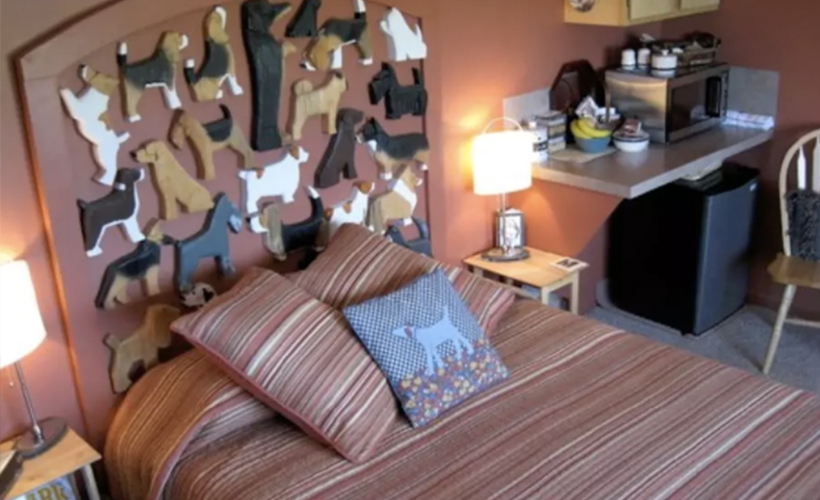 The Dog Bark Park Inn B&B is not just any dog, it is a giant beagle. This beagle-shaped building in Iowa is filled with a library of books, games and puzzles, all of which are dog-themed, of course. It fits four people and welcomes pets with open arms.
Price: Starting from USD127 a night
8. A wagon in the UK
Named Elle, this wagon is a traditional Romany Bow Top Window and Door style Gypsy Caravan. It is build with traditional gun carriage wheels for a Romany by a Romany and taken to the Appleby Horse Fair by its previous owner three years ago. Now, it can be your holiday home.
Price: USD97 a night
9. A working windmill in the Netherlands
If you love green fields, rivers, sheeps, cows and a great view, this is it. Located close to Amsterdam, this romantic windmill dating back to 1874 not only allows you to live in a real working windmill, but also gives you an opportunity to learn how a windmill and the life of a miller works.
Price: USD287 a night
10. A yurt in the middle of nowhere in France
At 50 square meter, this big yurt has an amazing panorama of the Bauges Mountains (Massif des Bauges), a mountain range in eastern France stretching from the city of Annecy to the city of Chambéry. During summer, there are plenty of hiking opportunities while in winter, it becomes a winter wonderland with days of skiing ahead.
Price: Starting from USD80 a night


Read Next: