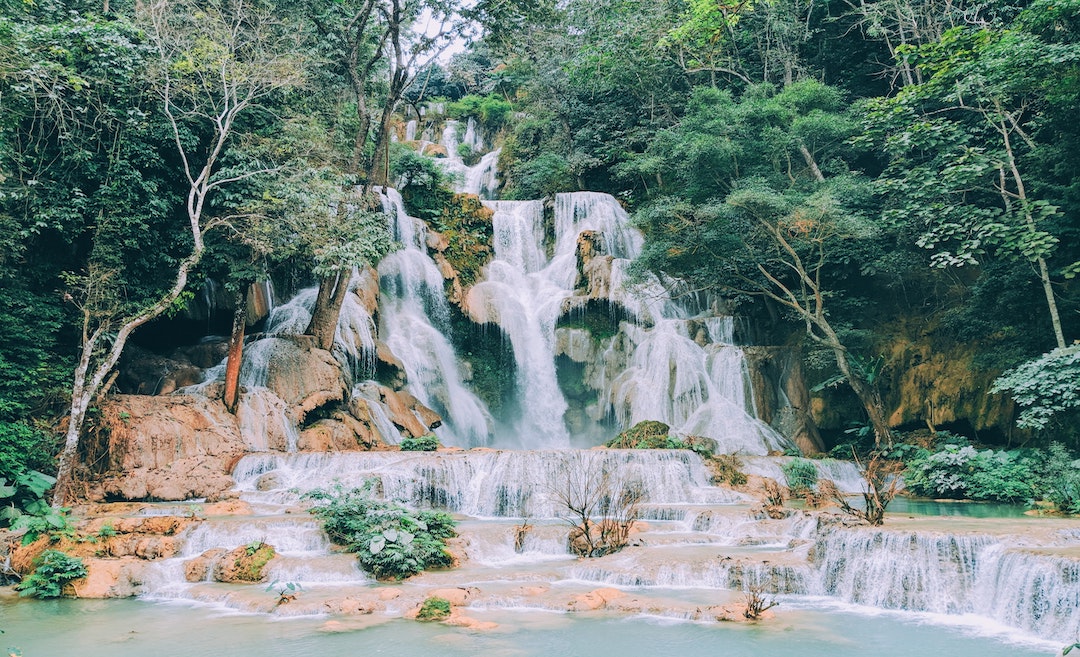 For many travelling throughout Asia, you'll hear time and time again about how beautiful Laos is but also about how difficult it is to visit. That has all changed in the past year or so with an increase in flights by AirAsia to Vientiane and Luang Prabang. With flights between Luang Prabang and six cities including Bangkok, Kuala Lumpur, and Ho Chi Minh, this is the time to make the most out of a long weekend and visit the Jewel of the Mekong.
1. Getting there: Short flight or slow cruise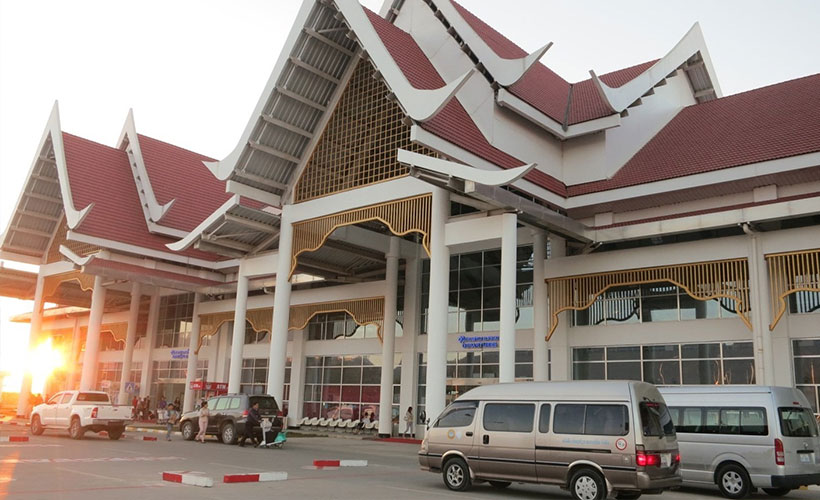 If you've only got three or four days, you'll want to take advantage of the new, 'expanded' airport. Opened in 2013, the airport has a nice shiny vibe and a reasonably quick immigration and customs process.
If you've got more time for travel and want to experience more of the countryside on your way to Laos, go from the border of Thailand along a scenic two-day slow boat. This option affords beautiful scenery and a relaxing pace. There are, however, two serious drawbacks: First, this works best if you happen to be coming from Thailand already (such as Chiang Rai or Chiang Mai) and second, this takes a full two days.
---
In Laos – where the motto is "please don't rush" – slow boats still exist, and it's an unforgettable experience:
---
2. Check your visa requirements
Make sure to look up the visa requirements before arriving. There are a few countries that are exempted from visas, on normal passports (i.e. non-diplomatic passports) and then there is a list of 29 countries that are not eligible for visas on arrival, and must get their visa before flying.
For the rest, you can apply for and receive a visa-on-arrival for USD30-50, depending on your nationality. Up-to-date information is difficult to find, so be prepared to have extra dollars on hand just in case and bring your own passport photo or get it taken for about USD1. Thai Baht and Lao Kip are also accepted but the exchange rate may be outdated, so it may be cheaper to stick to USD.
3. Avoid the end of the dry season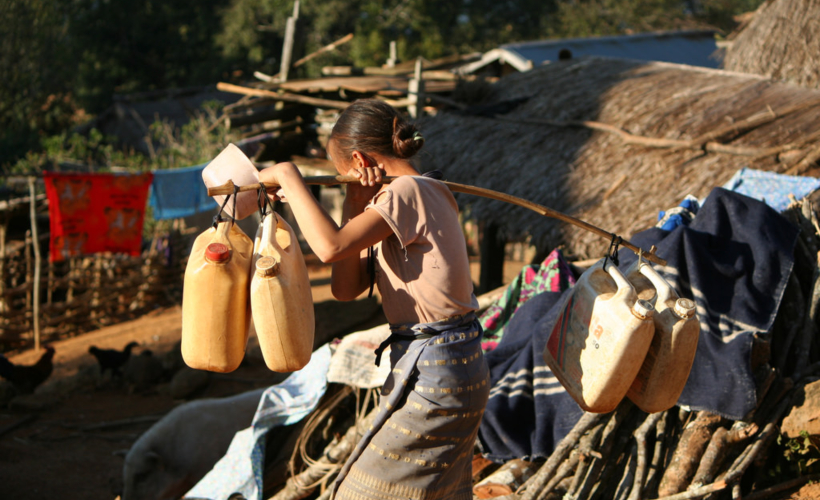 Like other South East Asian countries, Luang Prabang has two main seasons: Dry and wet. The dry season runs from around November through about May, with temperatures steadily increasing with (unbearably) high humidity starting around March. Most people avoid Luang Prabang from March through end of May at least to dodge the 35+-degree weather.
4. It won't rain on your parade
When the rains start up again in May, they cut the temperature slightly without necessarily ruining your trip. I visited in August, which is supposed to be one of the wettest months, and did experience some torrential downpours at night but all around didn't find the rain too much of a hassle.
The main considerations for tourists when it comes to rain are whether the rivers will be too high to go out on (kayaking or taking long tail boats) and whether the hiking trails will be too muddy. We went kayaking (more on that next) and were told the high river meant we missed some of the white water along the Nam Khan River, but I can't lie – that was fine with me since I was terrified of falling into the river, which of course happened anyway because my dad tipped us.
5. Be active and touristy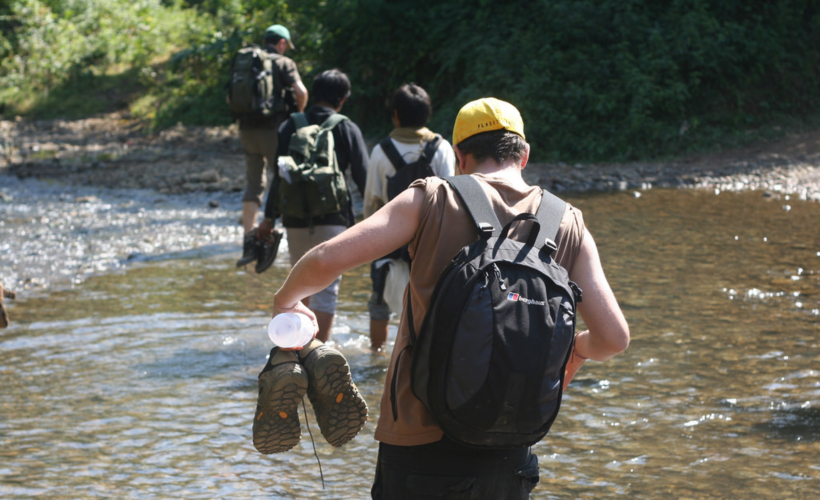 There are so many great activities to try out during your stay in Luang Prabang and many of them are not accessible without a tour company. Even if you've only got two full days in town, spend at least one of them trekking, biking, or kayaking. Make the most of your time by filling it up with activities that get you further into the countryside.
I recommend White Elephant Adventures Tours, which offers a variety of half day, full day and multi-day tours and has great reviews on TripAdvisor. With my father visiting from the USA, we decided to spend one of our two-and-a-half days 'adventuring' so we kayaked with three other new friends and two guides to the Tad Se Waterfalls, and then had a very pleasant two-and-a-half hour slow drift back to town.
---
Once notorious for being a hedonistic  party pit stop, Vang Vieng now offers a healthy dose of local culture and idyllic rural views:
---
6. Go in 'winter'
November through early March is the most popular times to visit. A word of warning for travellers (like myself) coming from tropical countries: It can get as low as 10°C at night, so if you're trekking with overnight stays in local villages, make sure to bring thick clothes to keep you warm. Most homestays are in bamboo bungalows and will not have heating or even strong insulation.
7. Eat everything!
While it is likely that you've never tried Laotian food, you'll quickly be impressed by the delicious options all throughout the town. Definitely seek out Laos' round, cook-it-yourself BBQ and don't miss Luang Prabang sausage.
For a peaceful and delicious meal, check out Dyen Sabai, which is at the end of the famous bamboo bridge across the Nam Khan River. During rainy season, they offer a free boat across that is not for the faint-hearted because you are just inches above the water once the boat is loaded.
With cushions on the bamboo floors and a great view of the river, take some time to eat and meet new people at Utopia. And lastly, check out a cooking class or go to Tamarind for their taste of Laos set menu. I highly recommend the honey and lime lao lao, a potent local liquor cocktail that is surprisingly refreshing in the heat.
8. Don't plan to go, go to plan
Resist the urge to book ahead, especially in slower season. We were originally going to book a private tour on Viator but while walking around the night market, walked into White Elephant Adventures' offices and booked a group tour for half the price and had much more fun than if we had been alone (Sorry dad, but I know you'd agree with me!).
9. Make time to relax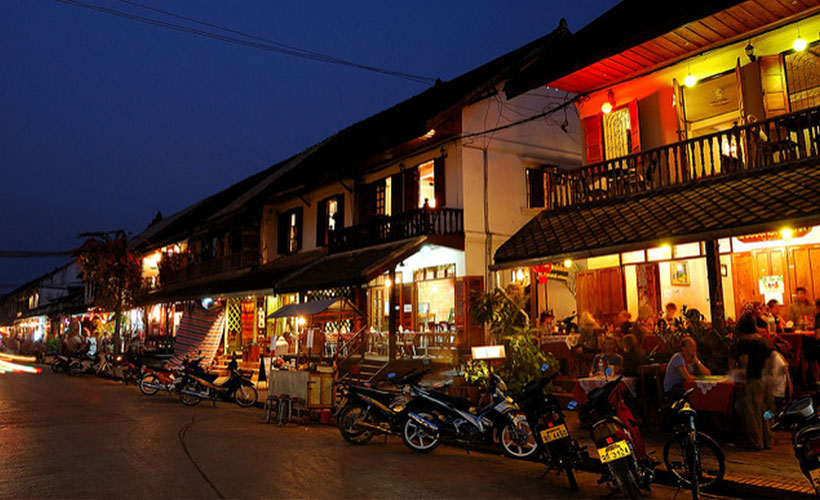 Luang Prabang is often called a 'sleepy' town, which is fair enough and also a great excuse to relax and enjoy the serenity it has to offer. We spent most of our mornings on the hotel balcony, enjoying fresh pastries and the quiet sounds of people getting their days started. In the evenings, we walked around the night market and had delicious BBQ dinner while watching the rain pour and pour and pour around us.
---
Need more travel inspiration? You'll love these aquatic destinations: 
---
10. Take it slow
Don't be in a rush and make sure to save some time to just wander around on a bicycle or on foot. The town centre isn't particularly big so you can see all the main sights without having to exert too much effort. Enjoy the beautiful intersection of colonial and Buddhist architecture and the hospitality of the local community.