Ramadan, the holy month of fasting, is celebrated with great fervour all over the world — including Singapore and Istanbul, Turkiye. Those who happen to be in town during this month will have plenty to look forward to. Partake in the cities' unique Ramadan customs and culture as locals observe this holy month as they actively seek to demonstrate love, compassion, and restraint.
Singapore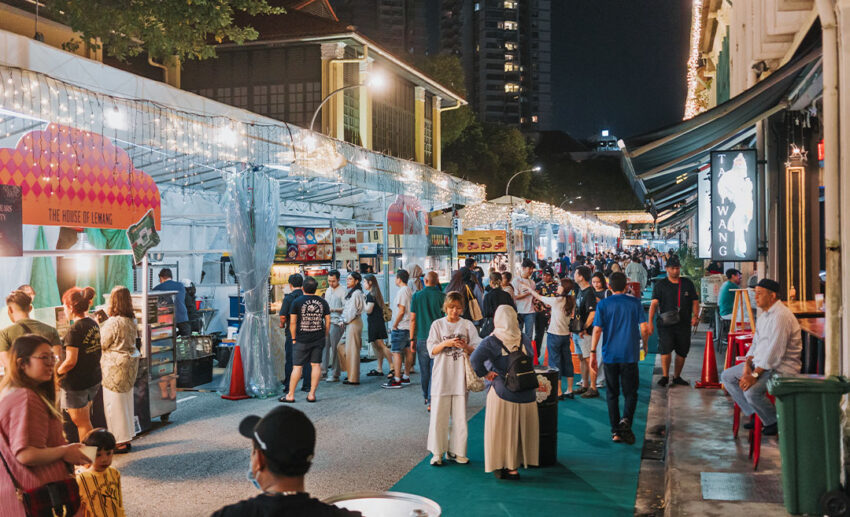 Raikan Cahaya Ramadan returns to Kampong Gelam's historic precinct for its annual Ramadan bazaar. Taking place from now until 16 April 2023, the event is timed to serve as an exciting prelude to Hari Raya Aidilfitri and will feature its most mammoth curation of booths (over 100) to date, together with dazzling light installations, performances, and a charity drive to create a truly glam culmination of historical experiences and community spirit.
What to expect
Food: With up to 86 exhibitors, this year's Kampong Gelam food fair will be the largest to date, stretching along Baghdad Street, Kandahar Street, and directly outside Sultan Gate daily. Expect a plethora of classic favourites including kuih Raya, satay, local seafood, and deep-fried appetisers, as well as innovative delicacies, served from a variety of colourful food trucks, outdoor grills, and a two-storey mezzanine for dining on the top floor.
Retail: There are 23 retail booths exhibiting modern artworks, traditional crafts, and apparel by independent artists and artisans strategically placed amongst the food and beverage zones.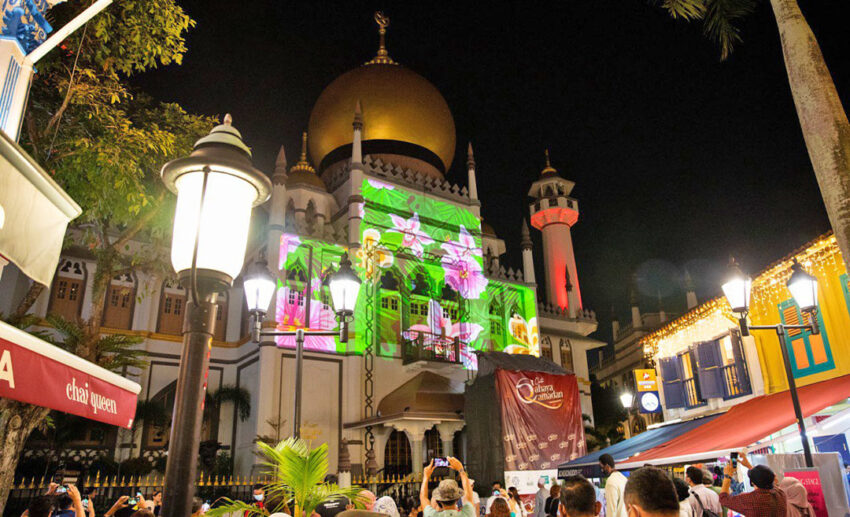 Moment Projection: For the third consecutive year, One Kampong Gelam's Cahaya Ramadan series will feature projection lighting from Fridays to Sundays to animate and enliven the festival grounds. All eyes will be on the Mosque Sultan when it's illuminated with a stunning projection reflecting the dynamic arts and culture of Kampong Gelam.
Aerial Light Show: From Fridays to Sundays, aerial light shows using drone-controlled LED kites with brightly-coloured lighting will float above the event site (Sultan Gate), while microlight installations will enliven the environment and symbolise people's developing connection to Ramadan. Visitors will also see spectacular Raikan Cahaya Ramadan Arcs to welcome them into festival grounds, as well as a pavement of fairy lights along important festival streets providing a colourful backdrop.
Mass Iftar at Arab Street: One Kampong Gelam will hold a Mass Iftar on 1 April 2023 along Arab Street in an effort to encourage the neighbourhood to share its food. Those who attend can either pay it forward for those who will benefit from the Mosque Sultan Community Chest and Jalan Besar GRC or purchase tables in advance for their own Iftar.
Charity drive: During the last 10 days of Ramadan, the One Kampong Gelam team will be collecting gently-used clothing, nonperishable foods, and household goods at 45 Sultan Gate in conjunction with Qiyamullail (night prayers). The donations will be distributed to those in need. 
Istanbul, Turkiye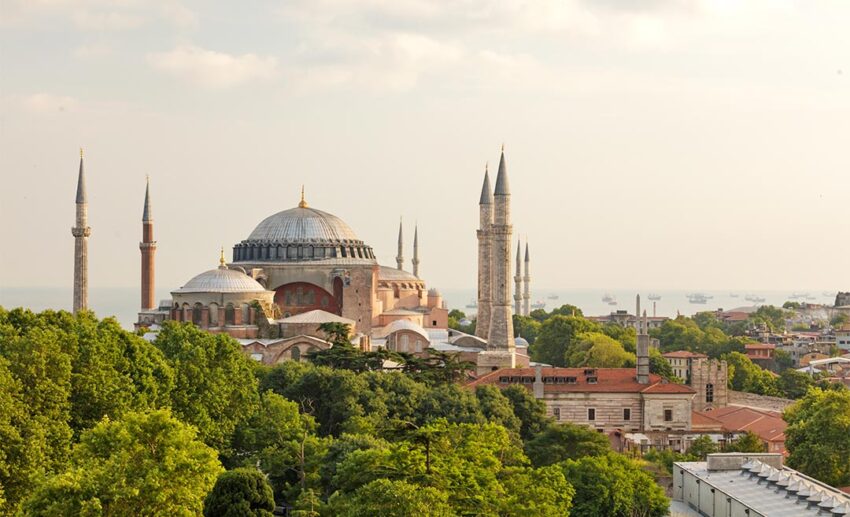 Turkiye's largest city, Istanbul, will come alive to celebrate togetherness and camaraderie amongst the community throughout Ramadan. As it is, the stunning city is the nation's centre for arts, history, and culture, and a visit here during the holy month will surely be a one-of-a-kind experience for any traveller. It's a multi-sensorial one too!
Colourful sounds and decorations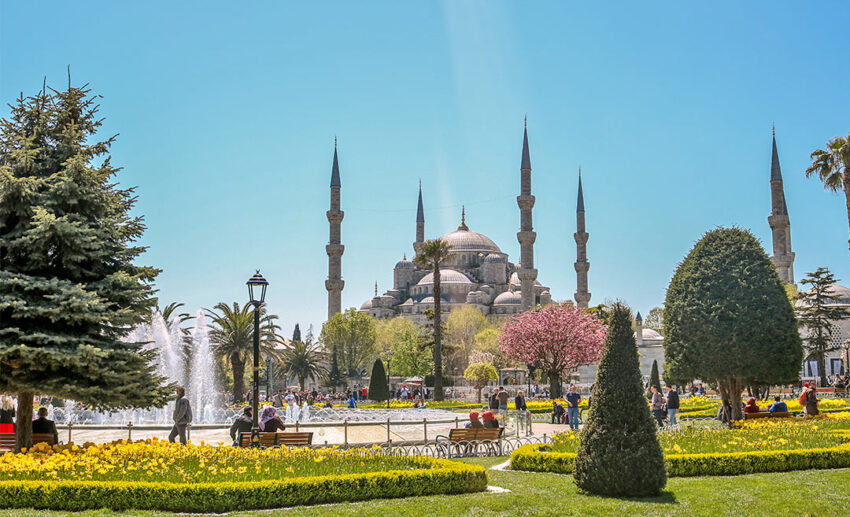 Banners celebrating Istanbul's Ottoman past are hung between the minarets of mosques to welcome Ramadan. These lit inscriptions lend a gorgeous touch to Istanbul's already distinctive scenery while highlighting the spiritual atmosphere of Ramadan with messages of peace.
The Ramadan drummers are a beautiful and ancient part of the Ramadan celebration. To get people up and ready for sahur (pre-dawn meal) before the dawn azan (call to prayer), these musicians beat drums and recite poems about Ramadan as they stroll the streets.
Mouth-watering food
The cafes and restaurants of Istanbul have extensive Ramadan menus, filled with traditional foods like fresh-baked Ramadan bread that fills the air with a tantalising aroma. Visitors can partake in the spiritual delight of breaking fast at a communal iftar or dine at one of the many restaurants offering unique iftar menus with a wide variety of Ottoman and Turkish dishes during Ramadan. 
Traditional entertainment until sahur
Following iftar, worshippers gather in Istanbul's great mosques to say the Tarawih prayer, which strengthens the sense of solidarity and fellowship that has developed over the day.
After the prayers, typical Ramadan activities begin in several squares, particularly in Sultanahmet, bringing the city and its residents to life. The city's squares often have religious discussions, poetry readings, and folk performances, including music, dances, and storytelling. We can't imagine a more immersive cultural experience than this!