Ramadan is a significant month in the Muslim calendar, when fasting is observed from sunrise to sunset. The fast is broken in the evenings (Iftar or buka puasa) as families come together to share a meal and once more in the early morning (Sahur) before fasting again.
For most, their daily routine remains unaffected, but adopting a few good habits can help you stay active, focused, and give you enough energy for each day. So we talked to a few of our Muslim friends and asked them to share their tips on staying healthy during the fasting month.
Here's a list of what they have found to work best.
1. Wake up early for Sahur
Waking up early for Sahur (pre-dawn meal) might feel tedious, but it's well worth it. Skipping this meal means having to fast for much longer hours and can cause unnecessary stress on your gut. Look for foods that give you a good dose of energy for the day.
Bananas, oats, eggs, yoghurt, and peanut butter are great quick and easy meal options. If you need a little more protein at the start of the day, opt for grilled chicken or fish and baked sweet potatoes.
It's best to avoid greasy and spicy dishes early in the day to keep your digestive system at ease for the rest of the day. It is recommended that you drink at least two glasses of water before starting your fast.
2. Resist the urge to overindulge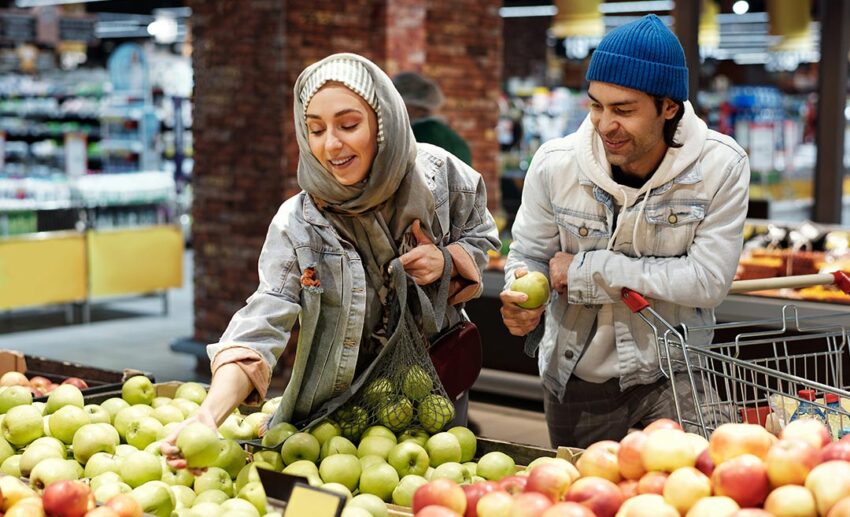 Making weekly grocery lists and pre-planning your meals will encourage you to eat better and resist the urge to overindulge when breaking fast. Overeating upsets your digestive system, causing unhealthy weight gain, sleep deprivation, and fatigue throughout the day.
When buying food at a Ramadan bazaar, stick to dishes that will fill you up without leaving you bloated; and try to avoid too much sugary foods. Have a little snack for supper before bed. You will also want to drink plenty of water and limit your caffeinated beverage intake.
3. Hydration is key
While it's essential to drink enough water daily between Iftar and Sahur, pay attention to external hydration, especially on hotter days. Keep your skin radiant and supple by moisturising and applying skin serums, face oils, and sunblock as necessary.
An evening face mask is a nice treat for the skin before bed. As for what to eat and drink, make the most of your meals by incorporating foods rich in antioxidants and anti-inflammatories to promote healthy and glowing skin.
Smoothies are a quick and easy way to give your body its daily dose of nutrients. Green leafy vegetables, beetroot, carrots, avocados, mangoes, bananas, and berries are great options for your smoothie.
4. Get sufficient sleep
Whether you're an early riser or not, getting enough sleep is important, especially during the fasting month. Not having enough rest can stifle your ability to function well through the day, affecting your focus, mood, and general health.
Try to keep a consistent sleep routine every day, going to bed and waking up at the same time. Here is where eating the right foods will be of great service. Adopt a discipline not to eat anything heavy, excessively spicy, or drink caffeinated drinks at least an hour to two hours before bedtime.
5. Have a few healthy snacks at home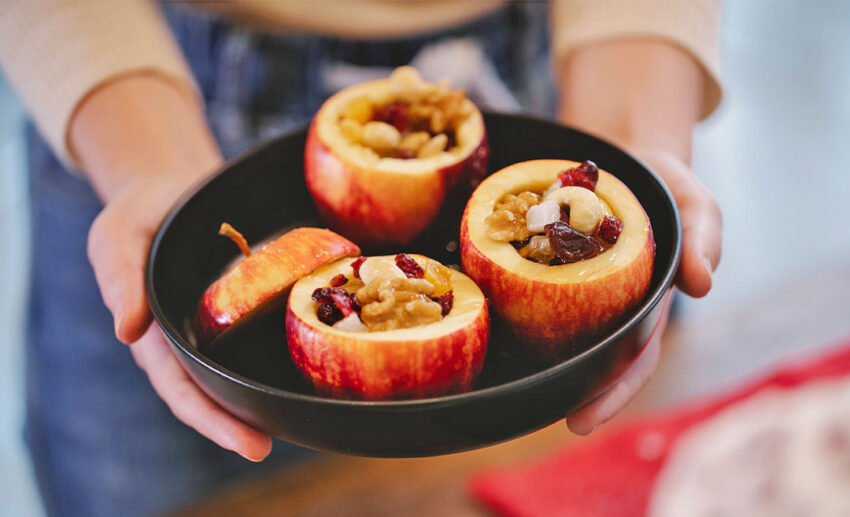 Stock your pantry with a few superfood snack options. This comes as no surprise to those who have practised fasting for years. Having dates, dried fruits, and a variety of nuts ready for when you need a quick snack before or after your main meal is the best way to fill your body with good nutrition without getting too full.
It is okay to treat yourself to salty snacks, kuih, or a few biscuits if you like, but try not to rely on them to fill you up, as they tend to leave you dehydrated and craving more unhealthy snacks.
6. Have a light workout regimen
If you already have an exercise routine that works for you, stick to it even while fasting, taking the intensity down a notch. If you don't, make it a point to move your body daily.
Maintaining a simple workout regimen helps your mind and body stay alert and active, helping fend off midday fatigue. Some prefer working out before breaking fast, others after; ultimately, do what feels good for your body.
Even 10 minutes of simple movements will increase your blood flow, energise you, and lift your mood. It also helps you sleep better at night, so you wake up feeling well-rested.
7. Get outdoors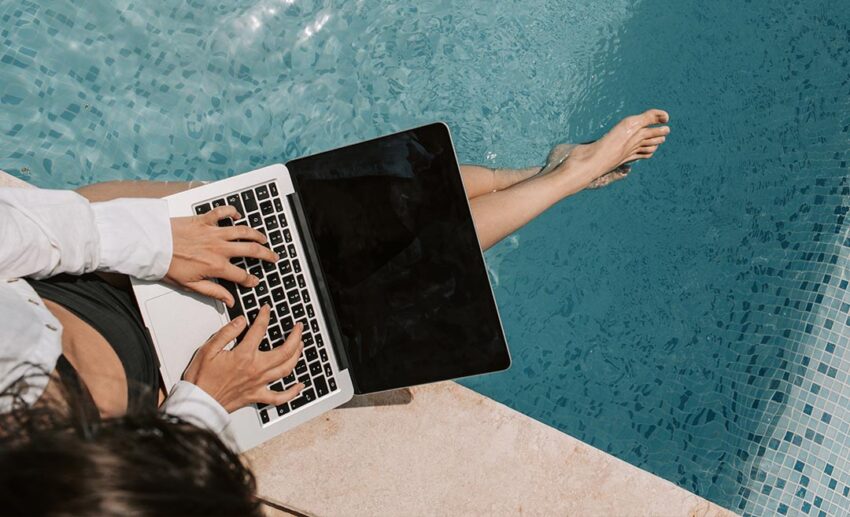 Going outside and getting a bit of fresh air should be a daily prescription, but being intentional about getting outdoors during the fasting month makes a big difference in your overall well-being. Getting a bit of that early morning sun on your face helps regulate your circadian rhythm, encouraging a better sleep-wake cycle.
Avoid sitting out in the sun during the peak heat of the day. But if you can get up from your desk and walk outside for a few minutes or perhaps work outside for a little while, you will feel much better.
Staying healthy during the fasting month takes more than just eating right; it also matters how you look after all aspects of your mind, body, and soul. Be patient with yourself and others, practice gratitude and joyfully embrace the season and lessons that come with it.
8. Start slow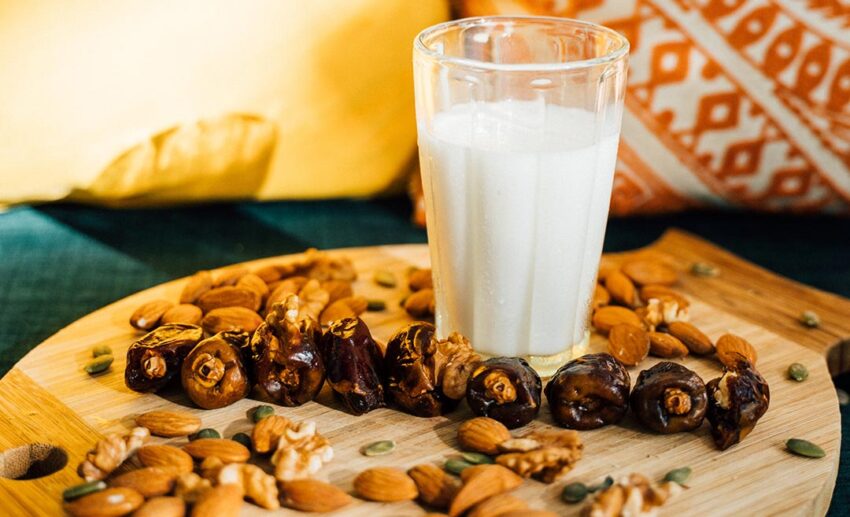 After several hours of fasting, it's easy to feel that gorging on copious amounts of food will make you feel better and eliminate the hunger pangs. But overeating too quickly after a long day of fasting will cause your blood glucose and insulin levels to spike. This leads to nausea, gastric, and headaches, sometimes making you feel jittery.
That is why Muslims believe in breaking your fast by eating one to three dates before having a full meal, as soon as Maghrib (sunset prayer) comes around, followed by a snack or supper meal (moreh) after terawih (night prayer). There are alternatives to this if you don't like dates — try eating a handful of dried cranberries, cherries, or grapes.
Some even suggest starting with a bowl of thin broth soup of herbs and vegetables or drinking a glass of fruit-infused water.