Subscribe to our new

Telegram

channel for the latest updates.



With travel restrictions lifted from October 11 onwards, fully vaccinated Malaysians can now travel across states in the country. Agoda's travel data shows that Malaysians are still interested in well-known domestic tourist sites despite a carefully recovering tourism sector. This is despite small shifts in the Top 20 destinations between 2019/20 and 2020/21 booking data.
While Kuala Lumpur and Penang remained at the top, Johor Bahru nudged Melaka into fourth place. Kuantan jumped from the 7th to the 5th spot, knocking Kota Kinabalu out of the top five. Still, many enjoy the top 20 locations because these spots represent the finest Malaysia has to offer, and they are generally tourist-heavy areas.
Kuala Lumpur and Penang's urban and cosmopolitan environments give all the aspects of modern living while retaining their unique historical charms. Penang also has a well-deserved reputation as a gastronomic hotspot. Besides its famous char kuey teow (fried flat rice noodles with condiments), the city's cuisine reflects its historically diverse cultural composition. A similar claim can be made for Johor, which has risen in recent years as a destination for sampling the cuisines of Malaysia's Southern Region, particularly for its Arabic and Javanese-influenced interpretations of Malaysian foods.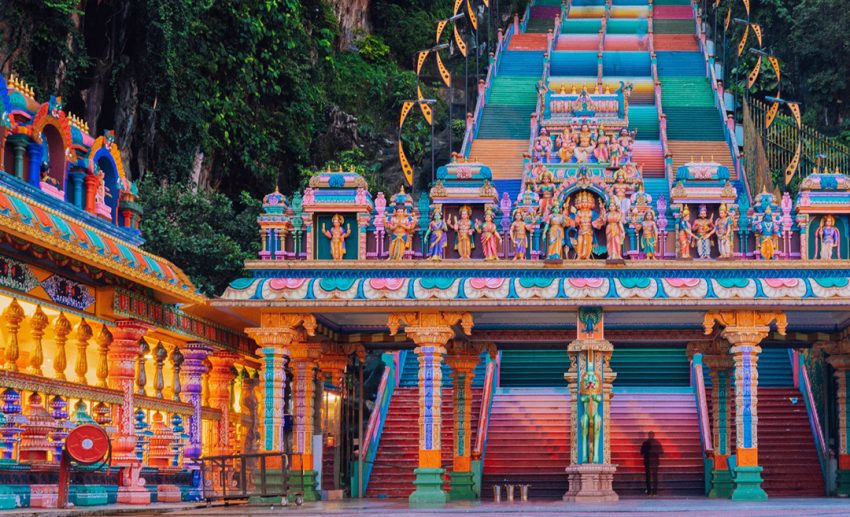 The popularity of these cities may also reflect current patterns in Malaysians' travel preferences because of changing travel restrictions throughout the pandemic. With domestic tourism being the mainstay for many in the country, some may have been looking at new ways to travel, either by opting for staycations or short-term trips.
Kuala Rompin made the most significant jump, climbing seven ranks to #44 on the Top 50 list. Kuala Selangor (#46) and Seri Manjung (#47) are two other places that made the Top 50 this year, moving up from #52 and #53 in 2019/20.
Kluang, meanwhile, did the second-largest climb, rising six ranks to #28. Historically known as a railway town, Kluang offers tourists a glimpse into Malaysia's past while serving eco-tourism attractions. Kluang provides urbanites with a much-needed break from the usual hustle and bustle of large city life, from the legendary Kluang Rail Coffee, brewing the same sort of coffee since the 1930s, to the numerous organic farms strewn throughout the area.
Kuala Selangor made the third-largest jump within the Top 50, rising five ranks to #47. The tiny hamlet of Kuala Selangor, which is off the beaten tourist path, has kept its quaint village-style appeal as well as its natural beauty. The neighbouring Bukit Melawati, for example, is home to a 19th-century castle that was once used by residents to spy impending intruders along the Malacca Straits; today, the hill gives visitors spectacular panoramic vistas of pristine nature, including the verdant Kuala Selangor Nature Park.
Malaysians have kept the wanderlust spirit alive throughout the pandemic, albeit with slightly different tastes, by preferring for sites closer to home, taking the time to venture off-the-beaten-path and seeking hidden jewels within the country to uncover the country's marvels for themselves.
[zf_post_boxes widget_hide_desc="true" num_post="3″ post_id="48043, 38067, 46530″]
Follow Zafigo on Instagram, Facebook, and Twitter. Sign up for our bi-weekly newsletter and get your dose of travel tales, tips, updates, and inspiration to fuel your next adventure!