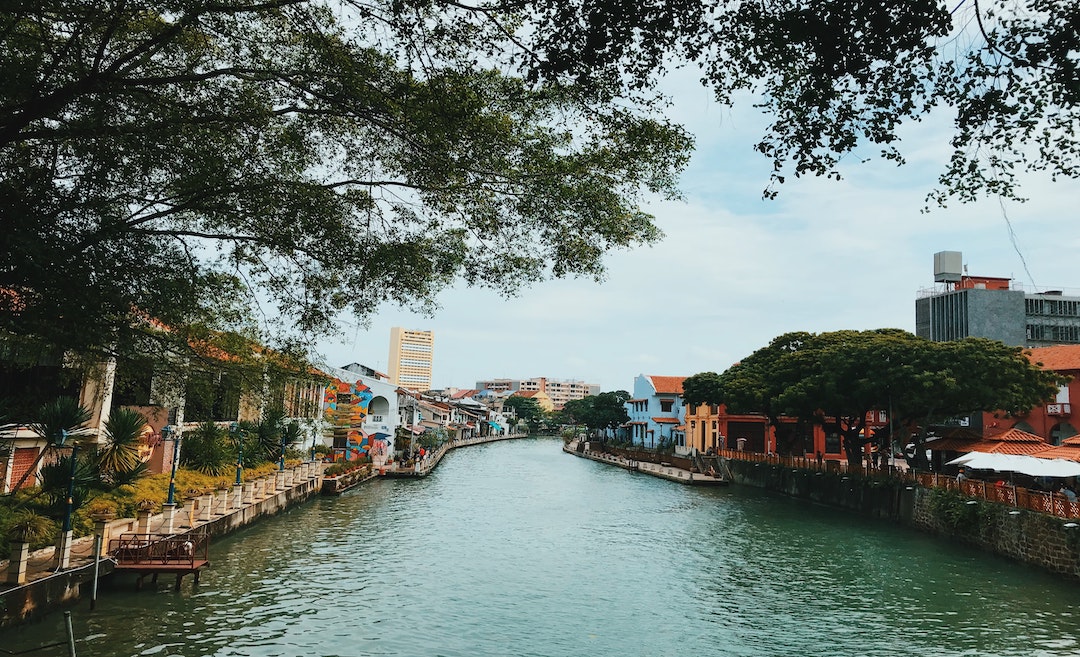 Zafigo's Quick Guide for Women Travelling Alone or with Family and Friends
Melaka is a historical city with a colourful past; it was once a famous port for traders sailing between India and China, where ships would stop to refuel before continuing on their journey. The person who gave Melaka its name was Parameswara, a prince who once ruled Singapore but arrived here while fleeing an invasion. Legend has it that he was resting underneath a tree when a mousedeer kicked one of his hunting dogs, which was twice its size. Parameswara regarded this as a good omen and decided to set up his new kingdom there and then, naming it after the tree he was resting under.
Subsequent occupations by the Portuguese, Dutch and British have left indelible marks on the city in the form of ancient structures and monuments. It is these rich legacies that tourists now flock to Melaka to explore, especially after the city was named a UNESCO World Heritage site (jointly with George Town, Penang) in 2008.
1. Everything's within walking distance
The main historical attractions are, at least, and that includes landmarks such as the Stadhuys, Christ Church, St Paul's Hill and A' Famosa. They are all located in the centre of town and easily accessible on foot. Walking is, in fact, the best way to get around the Jonker Street heritage area and its vicinity, as roads are small and narrow, and there's quite a bit of traffic on weekends and public holidays.
---
Feeling a little peckish from all that walking? Jonker Street has got something for everyone:
---
2. Take a turn on the trishaws
Traditional Melakan trishaws are a unique mean of transport that consists of a wooden cushioned seat in a carriage, attached to a bicycle at its side. Although trishaws are found in Penang too, those have bicycles at the back and not the side.
Once the main mode of public transportation in Melaka, today's trishaws are solely a tourist attraction and you can always find them congregated in front of the Stadhuys, colourfully decorated according to the respective owner's distinctive style. Hop aboard for an authentic local experience and to sightsee Melaka's key sites; prices usually start from MYR30-50 (about USD7-11) and can go up to MYR100 (about USD22). Your trishaw driver will also double up as tour guide (they all speak fairly good English), providing commentary on the landmarks that you pass and can help answer any questions you have about Melaka.
3. Live up the nightlife
If this is your first time in Melaka, you'll want to stay in the vicinity of Jonker Street, which is a stone's throw from all the aforementioned historical attractions. Jonker Street comes alive on weekends as a night bazaar opens up, selling loads of tourist-friendly knick-knacks as well as street food. On regular days, the main streets and the lanes surrounding it are popular for the cafes, bars, eateries, antique stores, souvenir shops, museums, and art galleries.
4. Cruise the Melaka River
The Malacca River snakes itself through the city and if you want a quick overview of her main sights, hop aboard a river cruise. It's a short but scenic ride around the vicinity of Jonker Street, and is available day and night. Day cruises afford better views of the riverside murals while evening cruises let you catch Melaka's charming nightscape. There are two spots where you can buy tickets and board the boats: Taman Rempah and Muara Jetty, near the replica of a large ship called Flor de la Mar. Find more information here.
5. Fill your shopping bags
Jonker Street is filled with souvenir shops and boutiques that cater mainly to tourists, and are great for picking up mementos of your trip. If you want to do some 'proper' shopping, head to the malls. Dataran Pahlawan, Mahkota Parade, and Hatten Square Suites & Shoppes all offer a good variety of local and international labels. For bargain hunting, there's Freeport A'Famosa Outlet, about 45 minutes' drive from Jonker Street, where some 70 apparel and lifestyle brands offer discounts of up to 80 percent off regular retail prices.
---
Want more bargain hunting options? You definitely won't walk out of these empty-handed:
---
6. Watch master craftsmen at work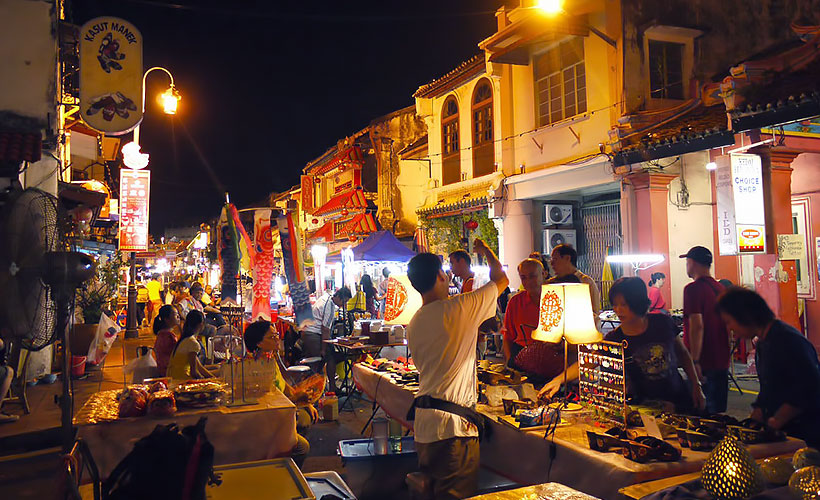 Chinese wooden signboards, rattan furniture, Nyonya beaded shoes, tin utensils, ceramics… these traditional trades are well in their twilight years but are still faithfully practised by artisans in Jonker Street. Using time-tested techniques and doing everything by hand and from scratch, these master craftsmen and craftswomen are a joy to watch, if you manage to catch them in action. Most are happy to answer questions and let you observe their art, as long as you ask politely and seek permission before taking photos. Keep your eyes peeled and you will be rewarded.
7. Look out for the crowds
Technically, there's no bad time to visit Melaka. However, if you don't fancy crowds and traffic jams, then you'll do well to avoid long weekends, public holidays, and school holidays. Check the Malaysian holiday schedule for 2017 here.
8. Visit the Portuguese Settlement
Some of the highlights of Melaka's tourist calendar revolve around the Portuguese Settlement, a village where descendants of early Portuguese traders and sailors reside. It's just 15 minutes' from the Stadhuys by car, taxi or bus. Visit on or around 29 June and you can participate in Fiesta San Pedro (St. Peter's Feast), where there will be delicious Portuguese food, live band performances, traditional dances, and more. Christmas is another good time to drop by, as all the houses in the settlement will be decked out in a sea of fairy lights. For more happenings, you can refer to the official state website's calendar of events.
9. Head to the beaches
As a coastal town, Melaka has some beautiful beaches but you have to travel out of the city centre to reach them. Tanjung Bidara and Pengkalan Balak, both about an hour's drive away, are great for a beach escapade. There, you can rent beachfront chalets and undertake a variety of seaside activities.
10. Beyond chicken rice balls and cendol
Besides history and culture, Melaka's other great offering is its food. From spice-rich Peranakan cuisine to appetising asam pedas fare and a wide variety of Chinese food, the choices are endless. The city's most iconic dishes include chicken rice balls, cendol, satay celup, and Nyonya kuih but that's just the tip of the iceberg.
---
For a truly authentic culinary experience, see our guide on:
---