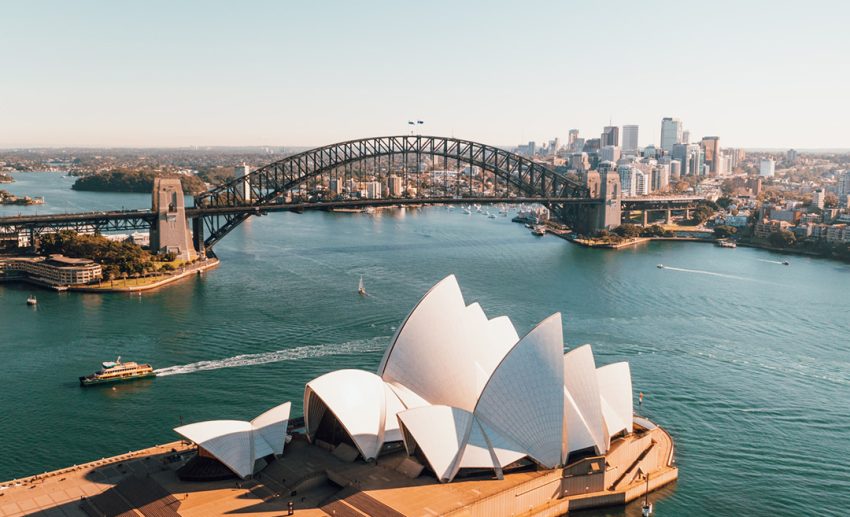 Subscribe to our new

Telegram

channel for the latest updates.



In response to the COVID-19 outbreak March last year, Australia imposed some of the world's strictest border controls, halting almost all travel to the island continent.
Many families and friends have been split across continents, and tens of thousands of citizens have been stuck abroad, with those granted entry compelled to pay thousands of dollars and agree to stay in a hotel room for 14 days.
Taking these into account, Australia is ready to take its next steps to safely reopen to the world, with changes coming to the international border.
Flights to Los Angeles, London, Singapore, Delhi, Nadi (Fiji), Vancouver, Tokyo, and Honolulu will be among the first to return to departure screens, according to Australian airlines.
In 2022, flights to Bali, New Zealand, Thailand, and South Africa are expected.
Flights will initially be limited to fully vaccinated Australian citizens, permanent residents, and their immediate families. Children under 12 who are not yet eligible for vaccinations may still be allowed to fly to some destinations.
Most of those destinations currently require incoming passengers to take a COVID-19 test before they depart — the UK has recently relaxed these rules, but if you're transiting through another country to get there you may need one anyway.
Even though this is good news for countries allowed in, it's also a bit disheartening for those in Malaysia who have friends and families in the land down under.
After Singapore, Australia is home to the second-largest number of Malaysians living abroad, and many, including those on #TeamZafigo, have families there whom they haven't seen in over a year.
Given the high and still-increasing vaccination rates across the country, and the relative success of public health efforts in keeping case numbers low throughout the pandemic, Australia is in an excellent position for Malaysia to consider this. Booster injections will also be available in Australia very shortly.
For now, entry restrictions do not apply to:
⦾ Australian citizens
⦾ Permanent residents
⦾ Immediate family members of an Australian citizen or permanent resident (with proof)
⦾ New Zealand citizens who are usually a resident in Australia
⦾ Essential travel approved by the Australian Border Force
Meanwhile, Malaysia plans to reopen its borders to international tourists in November, with the intention of allowing fully vaccinated international travellers to enter Langkawi first.
34050, 33243, 30170
Follow Zafigo on Instagram, Facebook, and Twitter. Sign up for our bi-weekly newsletter and get your dose of travel tales, tips, updates, and inspiration to fuel your next adventure!