Some of the best parts of travelling are that it allows us to experience new cultures, taste new cuisines, and as Aladdin sang, to see a whole new world. However, one of the toughest parts to deal with when being away for a long time is being homesick.
Missing your fur baby, or your friends and family is pretty manageable thanks to the blessing that is FaceTime, but video calls won't satisfy your craving for prawn sambal fried rice or tandoori chicken. Fortunately, these Asian restaurants in Sydney, Australia can.
Ho Jiak, Haymarket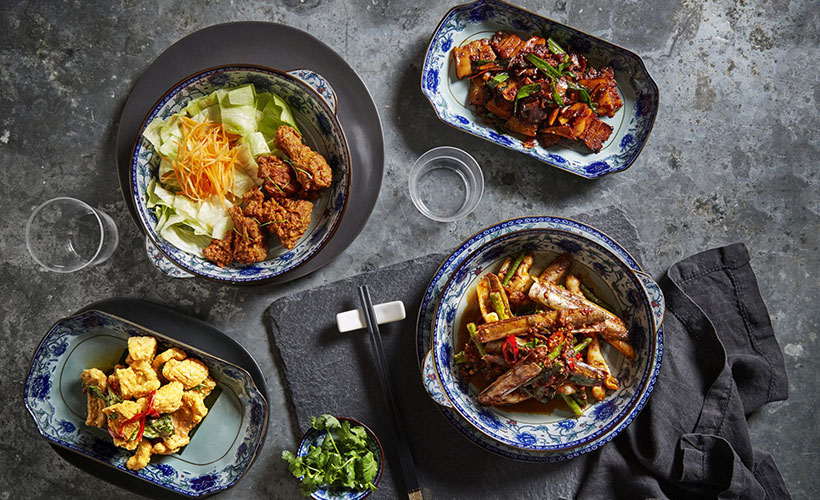 Looking for a serving of Hainanese chicken rice or nasi goreng (fried rice) with sambal that's actually spicy? You can trust Ho Jiak to deliver just that. This Malaysian restaurant prides itself in serving dishes their amah would be proud of. Enjoy the best of Penang and Nyonya cuisine, plenty of vegetarian and gluten-free options, and jumbo-sized teh tariks (Malaysian milk tea) at this quaint shop lot in Haymarket.
Paper Bird, Potts Point
Some of the best recipes that make for a comforting meal includes tofu served in a spicy crab broth and cheesecake topped with some persimmon and fermented honey. No place mixes the flavours and ingredients of China and Japan better than Paper Bird. Customers can enjoy reimagined East Asian food (like the taco-yaki – octopus in bull-dog tonkatsu sauce wrapped in a buckwheat tortilla) and bring your own wine for AUD10 (approximately USD7)!
Chin Chin, Surry Hills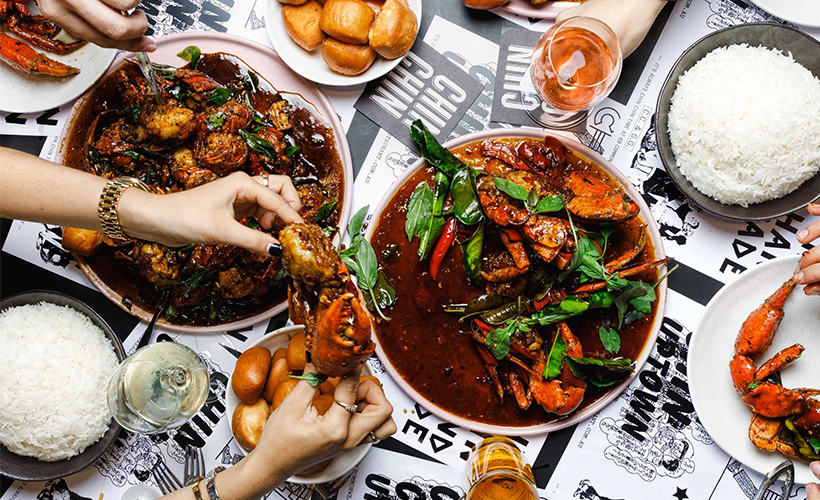 Quirky, delicious, and spicy is what best describes Chin Chin. The menu is curated around the best of Malaysian and Thai cuisines; from beef rendang (slow-cooked meat in spices) to pork and Thai basil stir-fry, to original creations like its Chin Chin pork roll-ups (slow-cooked pulled pork pancakes, slaw, and hoisin-honey sauce), and crispy barramundi with green apple salad. It's a wholesome place that'll keep you coming back for more.
Indu, George Street
Savour the best of reimagined South Indian and Sri Lankan dishes at Indu. There's plenty to look through on the menu, from homemade paratha (flatbread), devilled pumpkin with ginger and coconut chutney, pork belly curry with coconut milk, poppy seeds, cardamom and cinnamon bark, and more. Indu ensures a balance of dishes inspired by the village married with the best from the coast.
Brick Lane, Stanley Street
If you're looking for a place to have bottomless beer and wine and eat delicious Indian food at the same time, Brick Lane is the place for you. Its USD55 Bottomless Feast includes an eight-course meal and free-flow alcohol for almost two hours. Customers can choose to have tandoori chicken burger spring roll, veggie balls (mixed beans, cauliflower, spiced napolitana (Neopolitan) sauce, parmesan cheese), naan-mi (spiced pork belly, curry sauce, pâté, coriander, and chilli in a buttery roti wrap and more. The restaurant also provides gluten-free and vegetarian options so everyone can feast together.
Tell us which Asian restaurant satisfied your Asian food cravings while you were travelling in the comments below!
29837, 26431, 25740
Get all the latest travel stories from Zafigo. Follow us on Facebook, Twitter, and Instagram.